Wintergreen Resort offers a little bit of everything. From skiing the slopes, private ski lessons and tubing to warming up by the lodge fire or shopping.
We spent some time at Wintergreen Resort enjoying the quaint shopping strip located inside the Mountain Inn.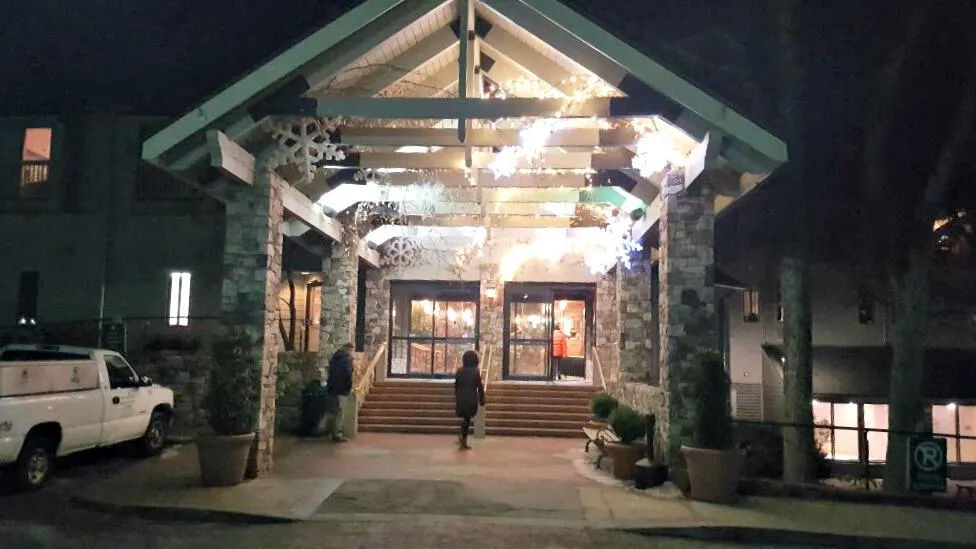 The Mountain Inn is likely to be your first stop during your Wintergreen Resort visit. It's the building where you check-in.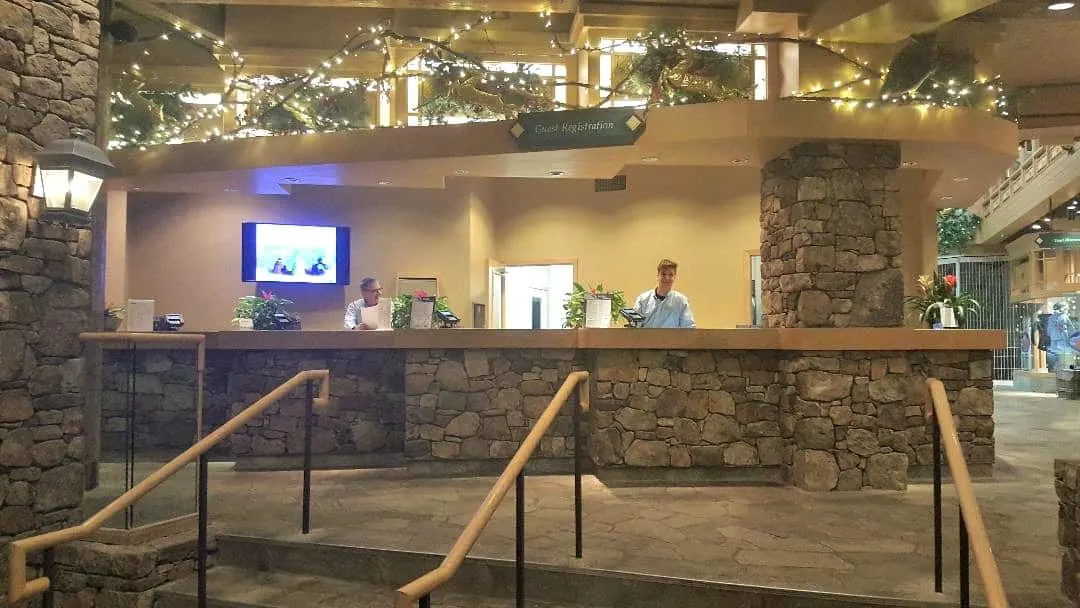 Not far from the front desk is a sitting area with a crackling fire. It was busy during our entire stay. You can see the area behind MacKenzie.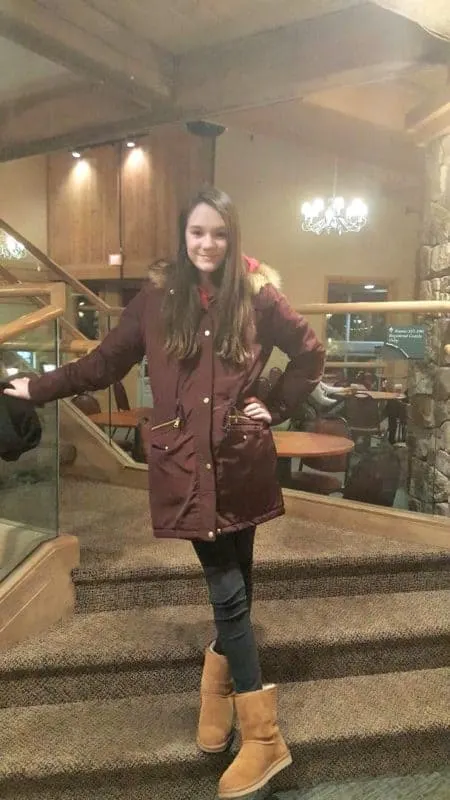 The Mountain Inn offers a pantry for snacks and other necessities immediately behind the front desk.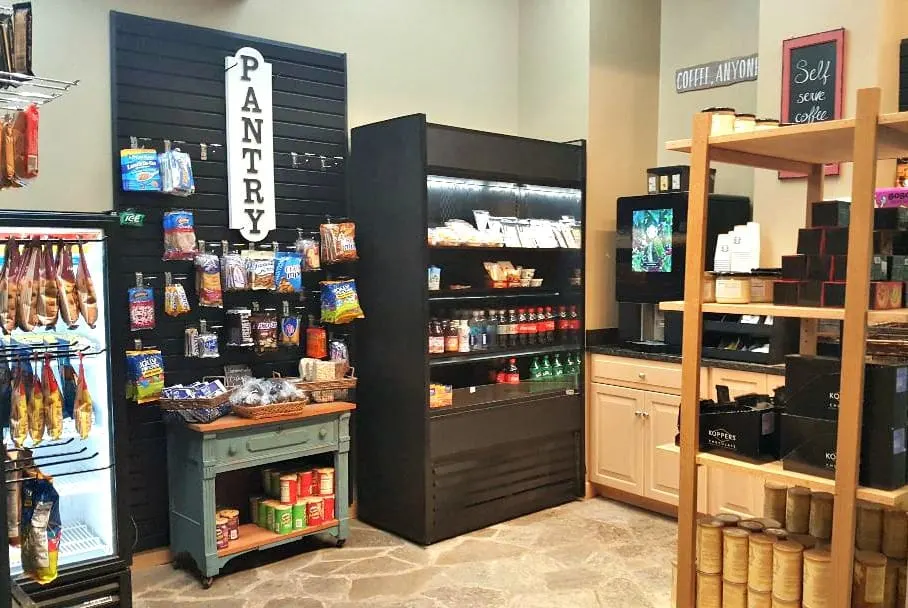 On the same entrance as the Pantry, you'll find a shopping strip. Lined with stone, and wooden walls it's an aesthetic reminder you're in the mountains.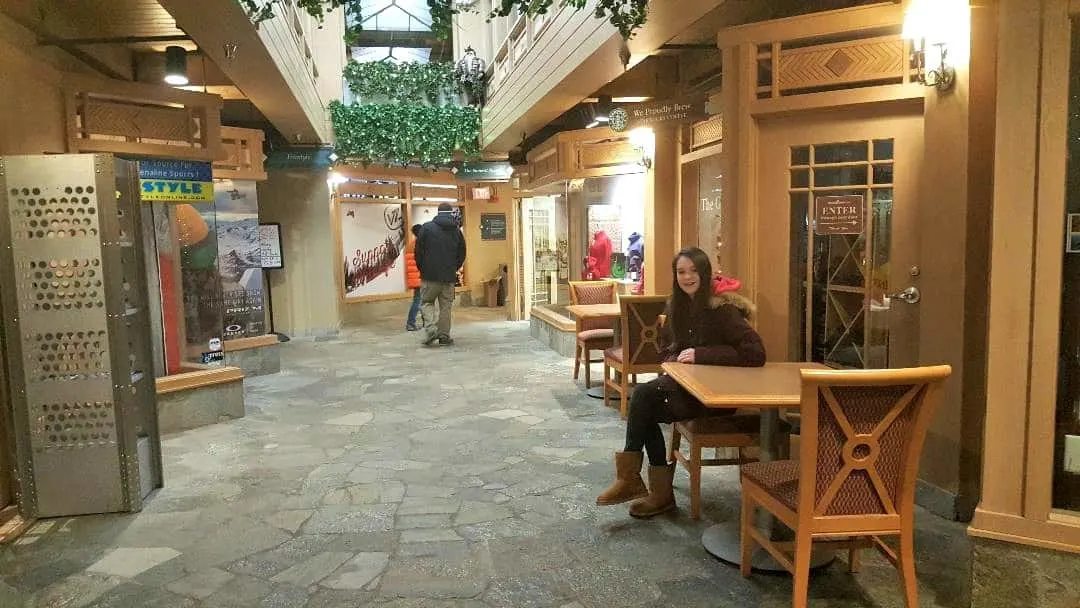 The General Store at Wintergreen Resort
My husband and William spent a great deal of time in The General Store at Wintergreen Resort. It's got a little bit of everything–gifts, apparel, headwear, socks, pet accessories, kid-stuff. It's the place to shop if you're looking for anything with the Wintergreen Logo.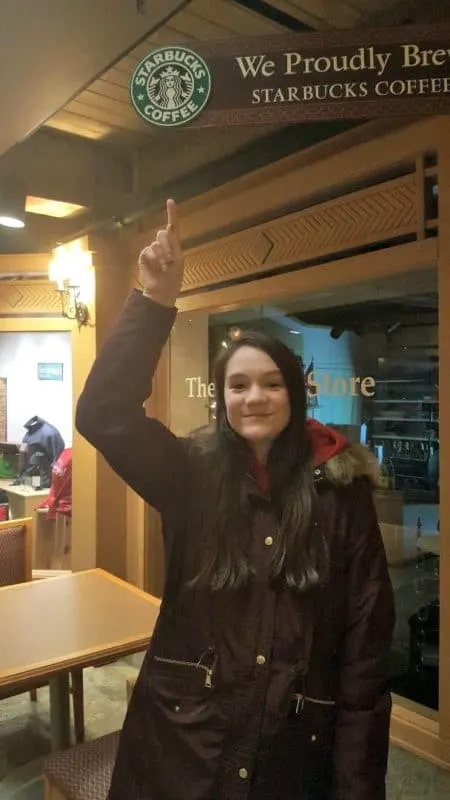 The store also features Brighton, Vera Bradley, Starbucks and Wintergreen Nature Foundation products, along with a large variety of snacks and beverages including beer and wine.
My family enjoyed walking through Mountain Inn to access the ski slopes and Blackrock Village for dining and ski rentals.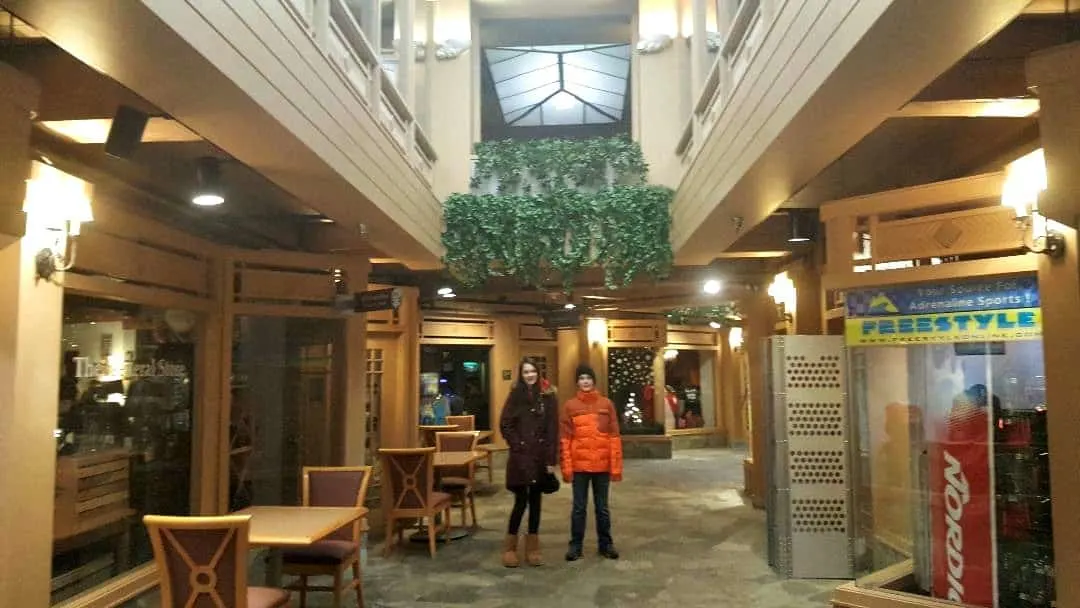 It offers a community within Wintergreen to gather, shop or just unwind a bit during your stay.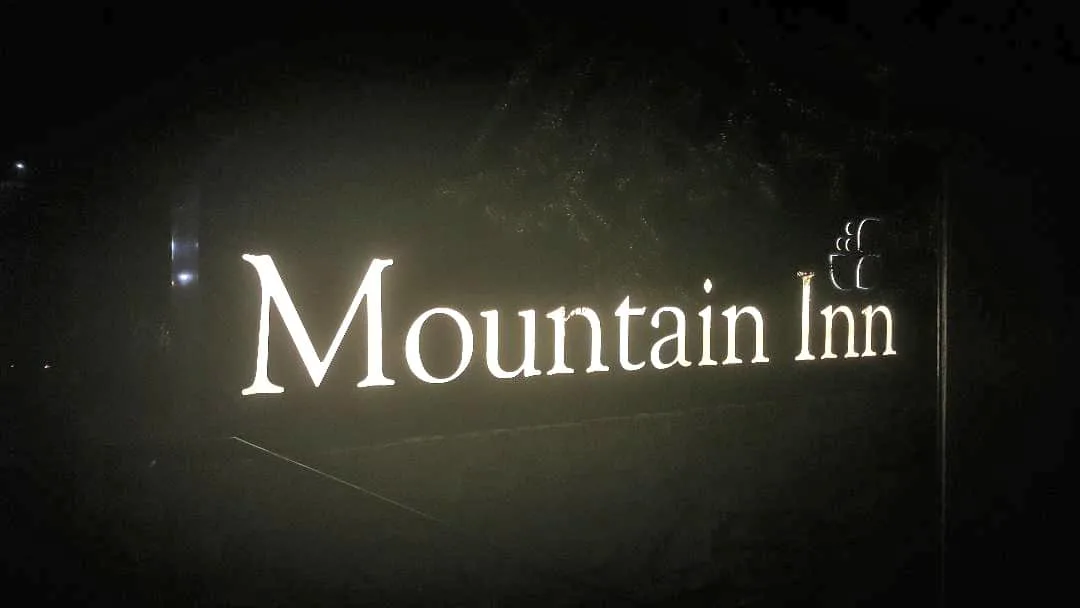 Wintergreen Resort is located adjacent to the Blue Ridge Parkway in beautiful central Virginia near Charlottesville, just 90 minutes from Richmond, Va., three hours from Washington, D.C. and Raleigh, N.C., five and a half hours from Philadelphia, and eight hours from Atlanta. For more information, guests can call 888-329-5828 or visit the resort's website at www.wintergreenresort.com.
For more information or to book reservations, call (888) 329-5828 or visit www.wintergreenresort.com.