After long hours in the delivery room, most moms are too tired to even think of anything. At this moment, you feel sleep deprived and shell-shocked. Still, moms are finding the energy to take their newborns for a photoshoot. They are either booking photographers or dragging their newborns to appointments. But why? Why is newborn photography getting so popular? Continue reading this article to find out.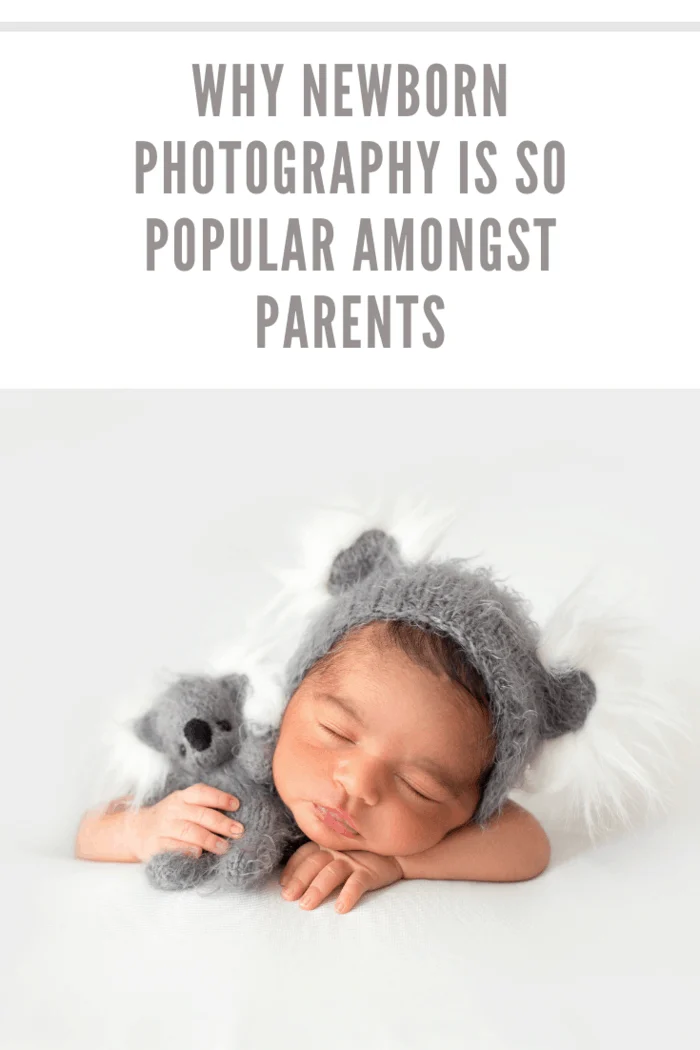 People Want Photographs Of The Nursery
Newborn photography is a must-have for your baby, says ShotKit.com. Most people spend months or weeks designing the baby's nursery. They get different ideas from friends or sites such as Pinterest to create the best rooms. This room is not used at first for a long time, but your efforts do not have to go to waste. Storytelling photographers can take amazing photos of your baby sleeping or nursing in their beautiful room. People view this as a precious moment they can preserve forever and share with close people.
Moms Want To Include Their Older Children In The Session
A life-changing moment for the whole family is when the baby arrives home. Having a photography session at home includes the other kids in the family. It is a moment for your older kids to bond with your newborn in your home. You can also include pets in the mix, which results in authentic and relaxed photographs.
Photos Will Be Unique and Entirely You
Newborn sessions can turn out how you want them. You can personalize your art, which is beautiful and meaningful to you at the same time. You can use unique décor and colors that mean something to you. This makes the parents feel in charge of the situation. With these photos, they can look back and remember what the moment meant. People currently employ their photographers and continue the session in their homes. Your baby does not have to look like every other baby in a photoshoot. You can create your own unique space in your house, which you make with care and love. It is also a foundation of what you want your child to grow into and how she will view the world.
They Capture Actual Memories
A storytelling photographer will capture actual memories of when your baby is in its perfect glory. Parents who hire photographers to do sessions in their house want to capture real memories such as bathing, nappy changes, and breastfeeding. They can also photograph their babies while curling up in the sunny patch of the living room floor. They are meaningful memories that have stories behind them. With these photos, parents can always remember how delicate their kids were and what it was like to bathe them days after birth.
How To Find A Professional Newborn Photographer?
When hiring a professional newborn photographer, you should do the following;
● Look at their entire portfolio
It is crucial to look at their previous work. Please make sure you look at one or several sessions of their work. This will help you see if you would like to work with them.
● Ensure that they are concerned with newborn photography safety
Certificates are not necessary when looking for a photographer. They cannot tell you a lot about a photographer. Instead, ask about their trainer and assess the portfolio of the person who trained them.
● Keep in mind that the work is worth the money paid
Most of the time, new photographers charge lesser rates because they are not as experienced and are not confident in their work. You want to hire a person that knows what he or she is doing. Sometimes, this means that you have to spend more money. If you plan this session months before, ask for a payment plan and save up to get the best photos.
● Choose a photographer specializing in newborns
Photographers who do shoots of everything are mostly inexperienced with newborns. But, a newborn photographer knows their way around safety concerning babies.
Conclusion
Capturing special moments in your child's journey is irreplaceable. Some parents prefer going for a photo shoot, while others like photography sessions in the comfort of their homes. Either way, you can capture memories you can enjoy forever and share with friends and family. Hiring a storytelling photographer in your home is better if you want to capture unique memories. Here, you can control everything, from art to designs to specific memories you want to photograph.