Most new parents aren't trained in the art and science of photography. Such concepts like composition and the rule of thirds are probably a bit outside your wheelhouse and left to newborn photography experts. But that doesn't necessarily mean you can't capture beautiful photos of your newborn to frame, send to family and friends, and keep forever. And because your baby will be a toddler before you know it, now is the time to test your prowess with the camera with these newborn photography tips.
Believe it or not, you can probably capture important moments, holidays, and everyday occurrences alike.
The trick is to do it without a flub. You don't want a blurry photo of your baby smiling or a picture of his first steps missing his legs, just for example.
To capture every moment of his infancy beautifully and brilliantly, there are a few guidelines you might want to follow.

Top 5 Newborn Photography Tips for Beautiful Baby Photos
Always have a camera handy.
While you'll certainly have plenty of opportunities to catch your newborn peacefully slumbering away, it can be a bit more difficult to nab photos of him smiling, laughing, or having one of his many firsts.
These days it's a little easier to get pics on the go thanks to handy smartphone cameras.
But you'll have to make sure you can pull up the camera function fast enough to get photos before the opportunity passes you by.
In short, be prepared to be glued to your camera for the first couple of years of your baby's life.
Snap like it's going out of style.
You're never going to regret taking too many pictures of your infant, especially in this digital era when you don't have to worry about wasting film.
So take snapshots to your heart's content.
All you have to do is upload them to your computer in order to weed out the ones that are blurry or otherwise unusable.
Even then you should still have plenty of passable shots to work with, as well as those rare few that are absolutely exceptional.
Take a class.
If you're looking to improve your ratio of good shots to bad, you might want to take a photography class before the baby is due.
Once you've got a newborn in the house, keeping you busy every waking minute, you probably won't have time for this personal pursuit.
But if you want to make sure that you capture the most important moments of your infant's life to preserve them for years to come, a course in basic photography could help you to achieve your goal.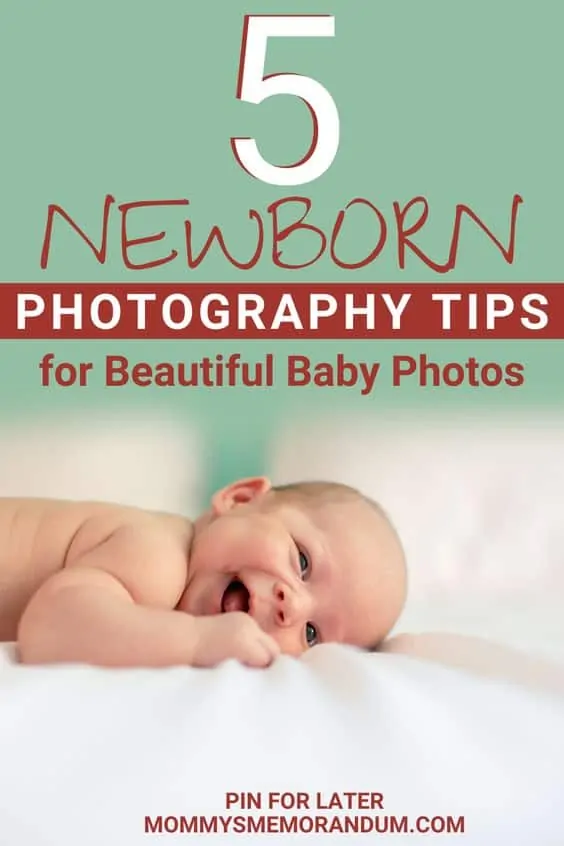 Learn to use Photoshop.
Most modern parents are likelier to lean towards the convenience of digital photography, so understanding how to use photo editing software like Photoshop (or freebie Gimp from Gnu) could give you the tools you need to make every photograph of your newborn beautiful and special.
Go to a pro.
Even if you've gotten pretty good at candid photography, you might want to pay for the skills of a professional studio to take some one-of-a-kind photos of your little bundle of joy.
The pros have been trained to get the lighting just right, pose your baby perfectly, and elicit the kind of smiles that you never seem to be able to capture on your own.
Use your photographs to record the memories of your child growing up.
Pick your favorites and make the perfect book for your baby.
It's sure to be a treasured keepsake.
With these tips, you can take photos of your baby and family like a pro.