The Canvas Factory provided me a 16×20 canvas in exchange for this post. The photo, the people in it and our love for the outdoors remain my own.
The digital age may have caught me off-guard. I love taking photos but I have accumulated thousands that, trust me, rarely get seen.
Once upon a time, I had a wall in my home that was covered with photos of the people I love. Some I had met, others were great-great-grandparents I had never met but whose story somehow spoke to me.
My life changed and the wall vanished.
Now, I see how quickly children grow and I feel like the shutter speed captures that moment when they were little forever.
We have our favorite photos and I dream of getting large prints, but the cost has been more than I could justify. So? The photos sit on the hard drive.
I suppose that is what makes The Canvas Factory stand out. Beautiful, high-quality prints at a reasonable price.
Creating a piece of art from The Canvas Factory is easy to create.
The hardest part for me is finding the perfect picture. Trust me, I looked at thousands of our pictures trying to find the perfect photo for this review.
Once you have the picture chosen, head to The Canvas Factory and select 'create your own'. You can also choose 'canvas art' if you want to create something using some of their 20 million
Can't make up your mind on which photo? You can also choose 'canvas art' to create something using some of their 20 million high-quality photos. They even organize them by different styles such as retro, urban, nature, abstract, etc. to help you create the artwork that is perfect for your home.
Next, select the material: canvas, acrylic glass, or aluminum.
Choose if you want the image printed on a single canvas, on multiple canvases, or if you want to create a display wall with many different pictures.
Now, select the size print you want. A single canvas is going to give you at least 25 options. A 12" x 8" to 30" x 40" and many ranges in between!
You have the option to customize your canvas. Do you want the image to wrap around the canvas? Do you want to use the sepia filter?
Then you wait a little time and it's delivered.
My final result?
It's William.
Three years ago.
We went to Grandfather Mountain.
We did some hiking, which is something William really enjoys.
The hike led to America's Highest Swinging Bridge.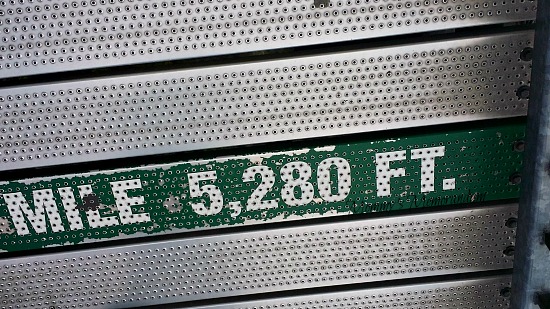 At 5,946 feet (1,812 m), it is the highest peak on the eastern escarpment of the Blue Ridge Mountains.
The bridge crosses an 80-foot span, linking two of the mountain's rocky peaks.
It's called a swinging bridge due to its movement during high winds.
We crossed it.
Then the kids proclaimed themselves "Royalty of the Mountain!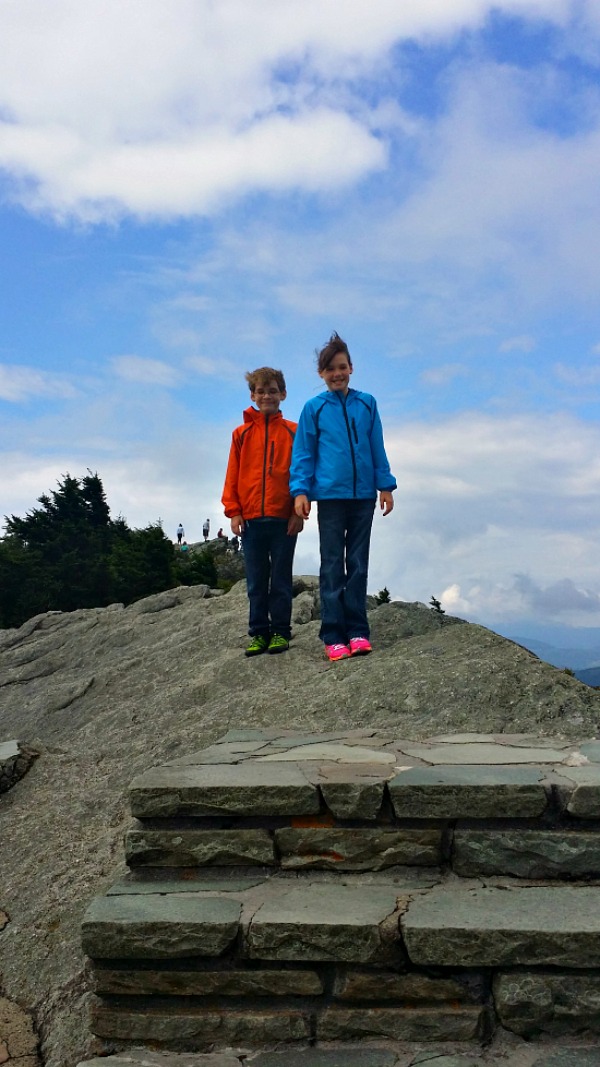 On one side there were the giant binoculars that allow you to take in the view in all directions.
William loved this.
He just took it all in.
I snapped the photo.
I love the final result of The Canvas Factory.
The printing quality is outstanding with perfect color.
The canvas arrived safely, wrapped to prevent damage.
I chose to have my print wrap around the canvas.
The canvas is matte cotton that has a GSM count of 360 and a special coating that protects it from water, dust, and UV light. It's going to be beautiful forever.
The back is part of the detail. It has a matte backing with secure hooks for hanging.
Visit The Canvas Factory to see for yourself the great selection of affordable prints they offer, with free delivery within the United States.
My memories of my family and our time at Grandfather Mountain are sparked every time I look at The Canvas Factory hanging on our wall.