Innovations in the dental industry have made it easier for people to maintain healthy, attractive teeth. They've also made the process of going to the dentist more comfortable.
One tool that's become popular in recent years is Invisalign. These are clear inserts that work to straighten a person's teeth.
The simplicity of these orthodontic devices is a big part of their appeal. However, there are plenty of things people don't know about them.
If you're considering wearing Invisalign inserts, keep reading. We're going over seven cool facts about them.
And if you ever need urgent dental care, be sure to fix painful oral issues as soon as possible.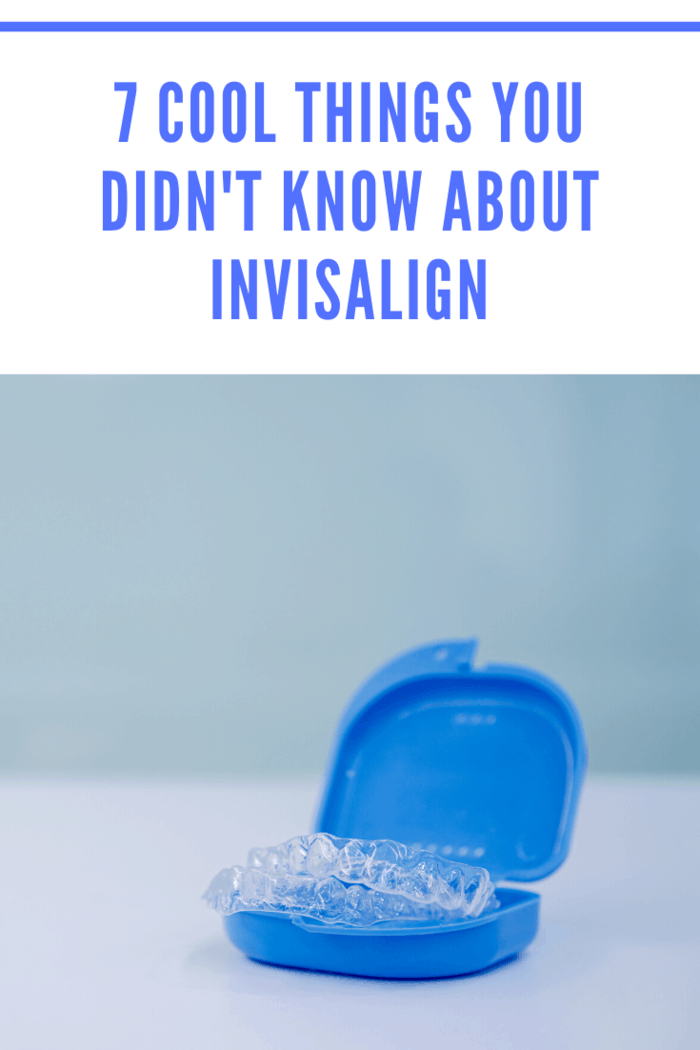 Wearing Invisalign: 7 Cool things You Didn't Know About Invisalign
1. You'll Reduce Your Dentist Visits
Going to the dentist isn't on anybody's list of favorite things to do. It's costly, time-consuming, and nerve-wracking.
Using traditional braces to straighten your teeth requires regular adjustments.
A dentist has to tighten the wires each month, so the braces continue to align your teeth.
Not only is this an inconvenience, but it's also uncomfortable.
With Invisalign, you don't have to visit your dentist as often.
Yes, they'll need to monitor your progress, but you'll only need to schedule an appointment every six weeks to two months.
Furthermore, you won't have to worry about unexpected breakage or injuries that often occur with braces.
Invisalign inserts are accident-free, so you won't have to make emergency visits to the dentist.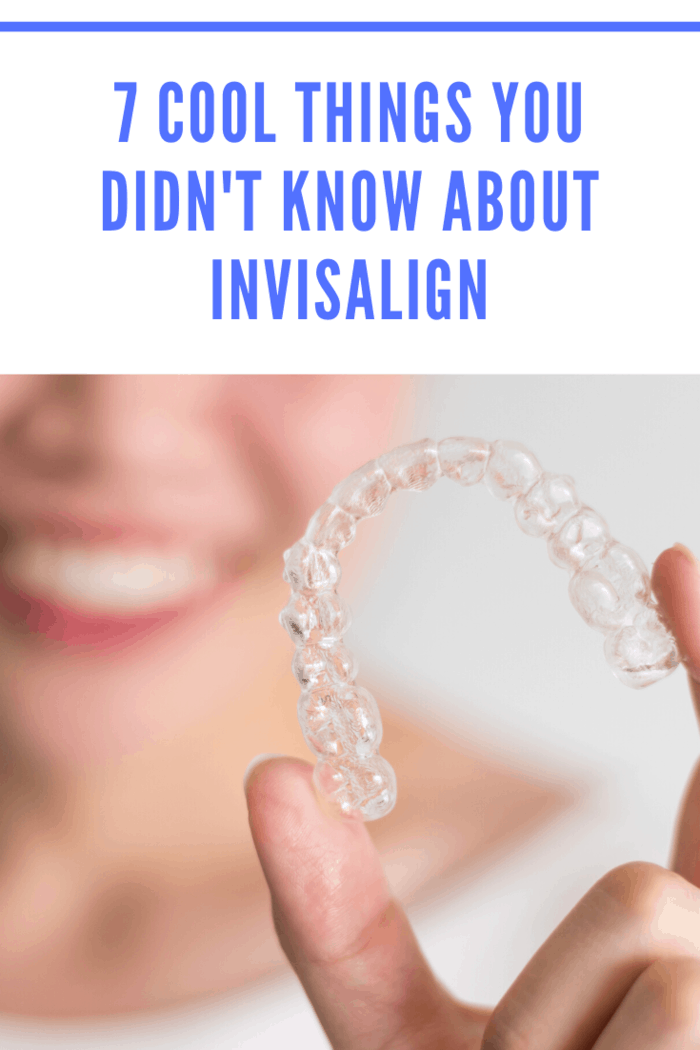 2. Oral Care is Easy
One of the biggest benefits of Invisalign is the ease of use.
You won't have trouble maintaining your regular oral care procedure.
The inserts easily pop in and out.
All you have to do is remove them when brushing and flossing.
Your routine doesn't have to change at all.
This isn't the case with braces.
They require you to brush around and between the wires to get all the bits of food out.
If you don't pay extra attention to your oral care, you could end up with cavities or gum issues.
The Invisalign inserts are also easy to care for.
You only have to remove them at the end of the day, brush them, and rinse until they're clean.
The process takes no more than a few minutes.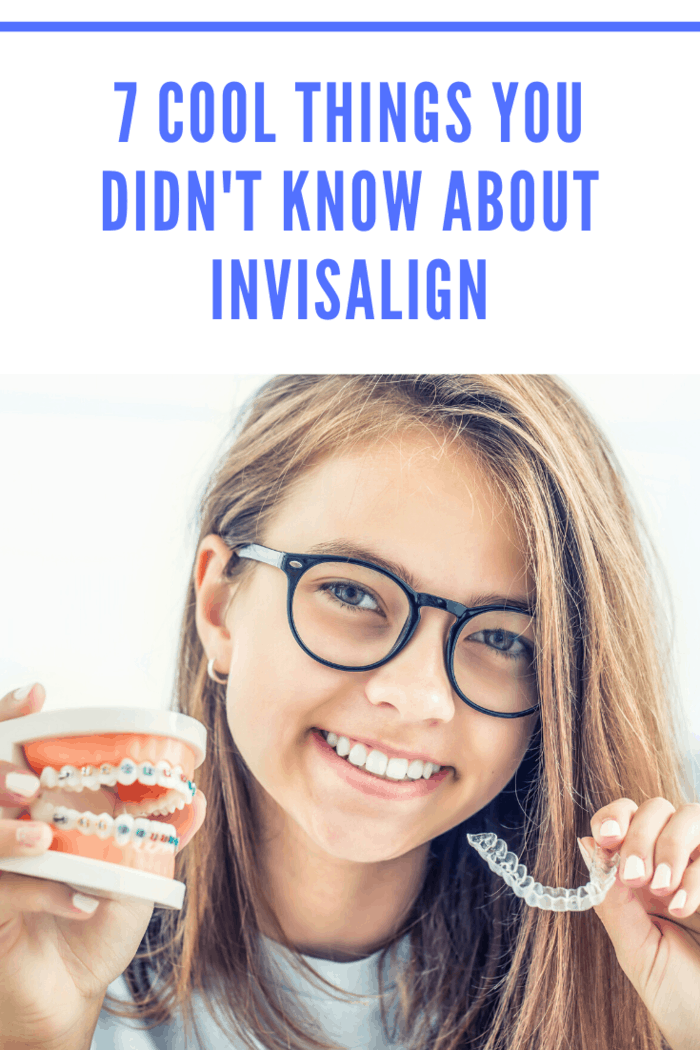 3. You Can Still Eat What You Want
Anyone who's had braces will tell you that one of the worst parts is not being able to eat the foods you want.
Hard, crunchy foods can cause breakage, and chewy foods can get caught in the wires.
This isn't the case with Invisalign. You can eat anything you want, whenever you want.
All you have to do is remove the inserts, eat, and then pop them back in after you've brushed your teeth.
It's important to note that you can't snack between meals as much.
The inconvenience of removing the inserts makes this too time-consuming.
However, many people have dropped a few extra pounds while wearing Invisalign inserts.
Giving up those mid-morning and afternoon snacks could be a good thing.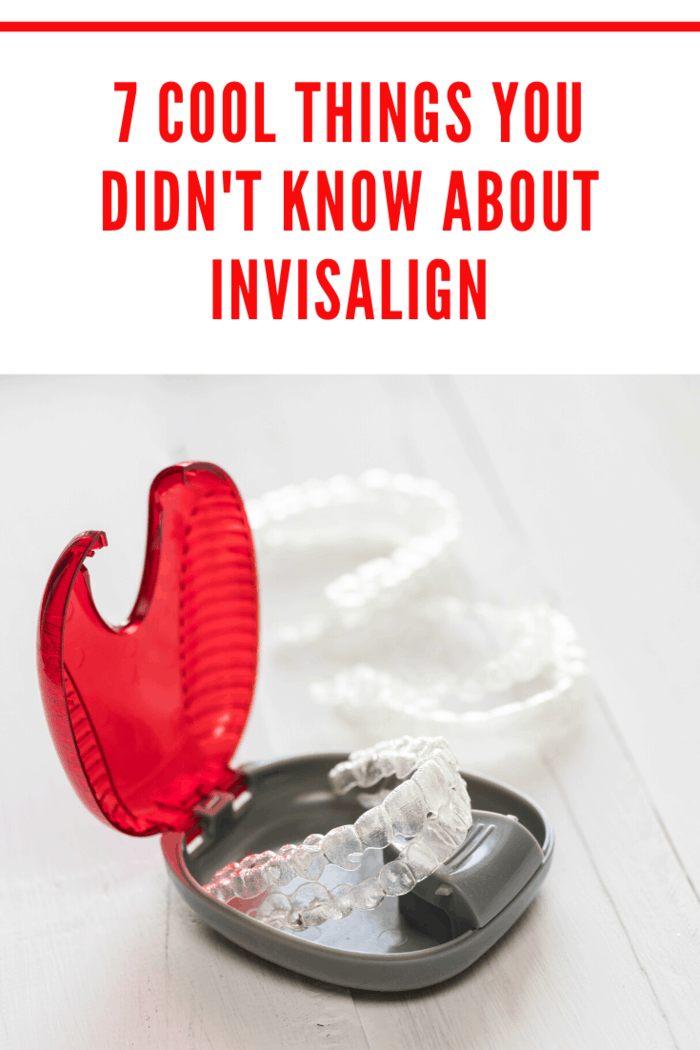 4. Everybody's Experience is Different
Invisalign isn't an out-of-the-box product. Each person gets custom inserts.
Also, everybody's teeth are different, which means the experience of using Invisalign varies from person to person.
If you opt for Invisalign, your doctor will make an impression of your teeth.
Then, the inserts are made to fit your teeth and mouth precisely.
There are several stages of the process, each requiring you to wear a different set of inserts.
Your process may vary from other peoples' depending on the condition of your teeth and how much straightening they need.
When you have an initial appointment, your dentist will form a plan after an examination.
You'll have an accurate timeline of the entire process.
So start ringing up the nearest dental clinic or do a search for the recommended Invisalign and the journey to a brighter smile will begin for you.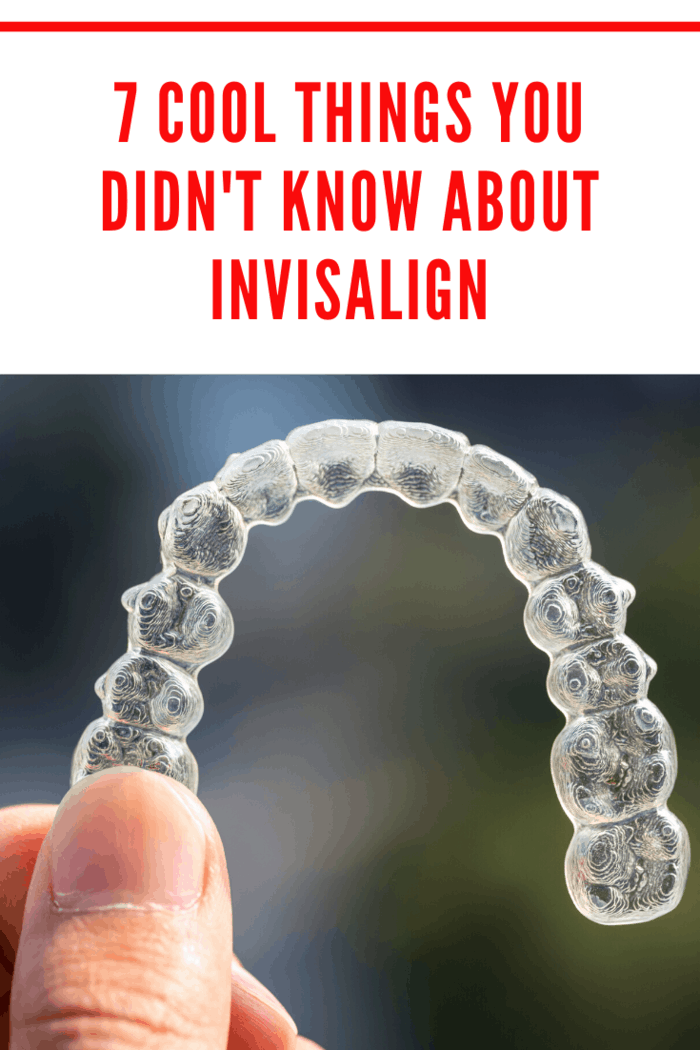 5. Faster Results
Even if you have to wear your inserts longer than other people, Invisalign is still the fastest path to a perfect smile.
You can expect your teeth to be straight in about half the time it takes with traditional braces.
The Invisalign technique works by guiding each tooth into place.
This focused approach is highly effective.
With braces, wires connect all your teeth. This means they're getting aligned very slowly.
This isn't to say that braces are ineffective.
However, the process takes a long time.
If you need to find out more regarding a timeline for Invisalign, your dentist can perform an exam and provide further insight.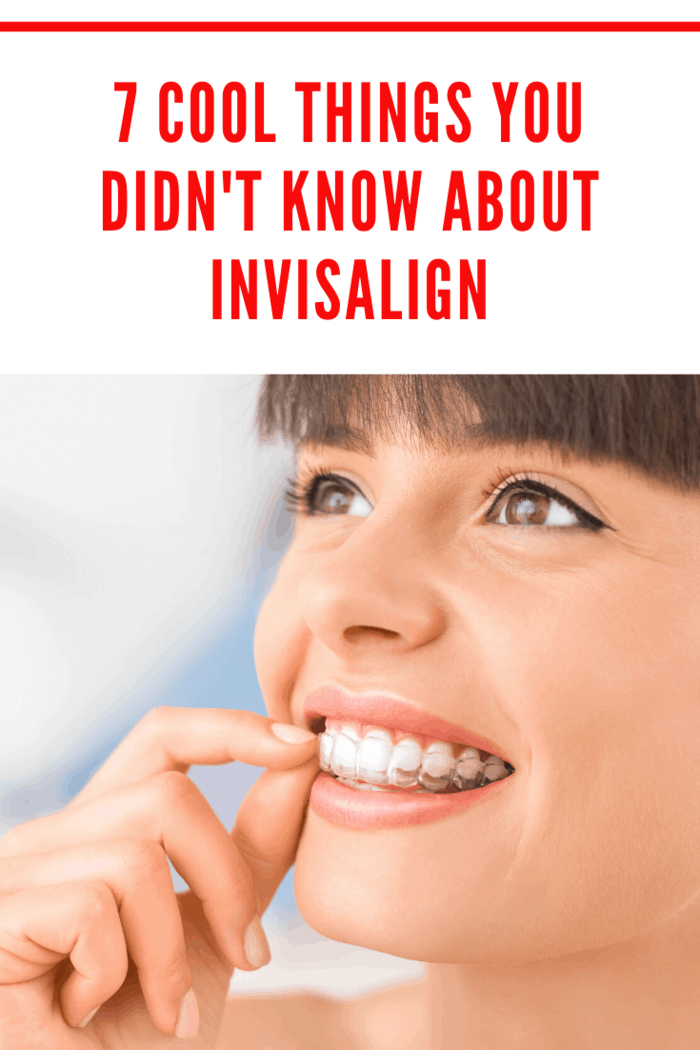 6. They Treat Several Dental Issues
Getting straighter teeth is the main reason most people opt for Invisalign.
However, these devices can help reverse many dental issues in the process.
An overbite or underbite can make it difficult to eat and also affect your appearance.
Wearing inserts can align your top and bottom rows of teeth, so these problems disappear.
Invisalign can help correct gaps and crooked teeth.
It's also a great way to fix a crossbite that's causing chipped teeth or gum issues.
Inserts can even fix crowded teeth.
This is important, as these areas are harder to clean and thus more prone to cavities.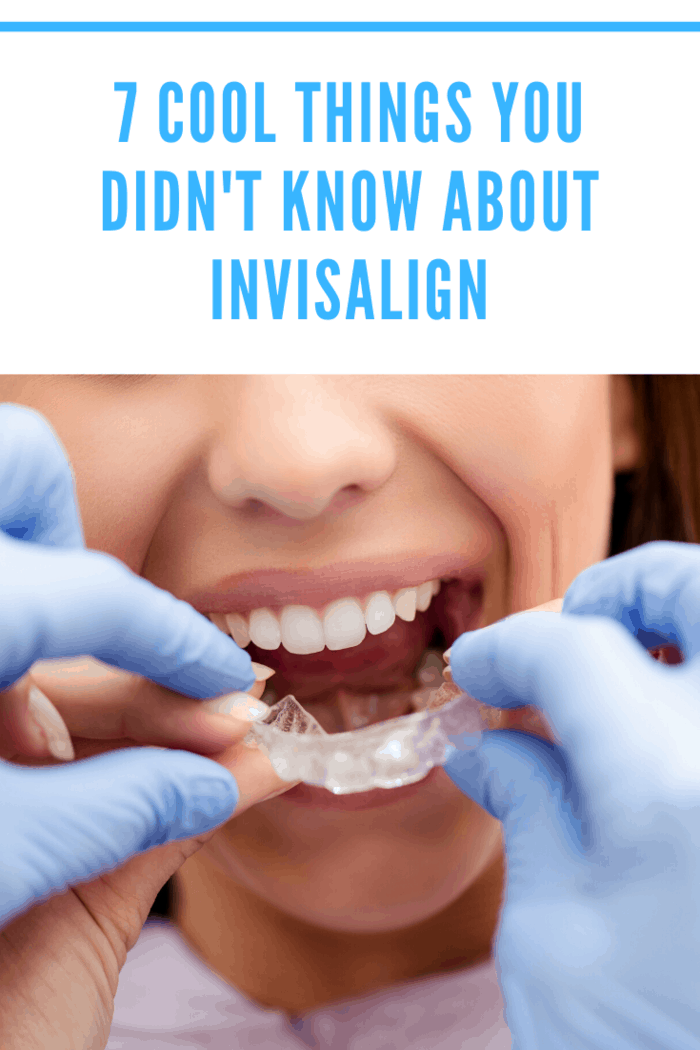 7. Celebrities Use It
If you're still on the fence about Invisalign, it may help to know that many celebrities have used it.
The clear inserts don't stand out, which means they can still work while wearing them.
The popularity of Invisalign with celebrities speaks to its effectiveness.
After all, movie stars, musicians, and television personalities need to maintain great teeth.
Just a few of the high-profile people who've taken advantage of Invisalign include Tom Cruise, Oprah Winfrey, Khloe Kardashian, and Kate Middleton. source Dr. Buddy)
That's right; it's good enough for royalty.
It's not only the inconspicuous nature of Invisalign that makes the procedure attractive to celebrities.
Invisalign is also highly-effective and simple.
Consider Wearing Invisalign Inserts for Straighter Teeth
If you try to hide your smile due to crooked teeth, it's time to take action.
Dental techniques have come a long way.
Getting perfect teeth is much easier than it was back in the day.
Talk to your dentist and find out if wearing Invisalign inserts is the right move for you.
We hope you've found this article helpful.
Feel free to browse the rest of our site for more home, travel, and lifestyle information.