According to The Guardian, Americans waste 150,000 tons of food per day. Nearly half of that is household waste. All those salad veggies you meant to eat, bananas that got too brown, and slimy chicken parts add up.
Good intentions get blocked by our too-hectic lives. According to Cambridge, Less than 1/2 of American adults cook every day, but 3/4 would prefer a home-cooked meal (PR Newswire).
Fast, fresh, flavorful, and budget-friendly are the keywords to consider. Prepared sauces can turn your raw ingredients into easy meals in short order.
Read on to learn about the best sauces to keep in your pantry.
Condiments to Keep in the Pantry
Almost every household has mayo, mustard, and ketchup. Those standards have been part of the American lexicon since Heinz and Hellman's made their debuts about 110 years ago (Southern Living). Hedonists might have a jar of pickle relish, too.
Sure, they are great for sandwiches, but if your culinary aspirations are higher than tuna salad, consider these condiments.
Soy Sauce
Good soy sauce is better than dark brown, salty water. Contrary to popular belief, the primary ingredient of soy sauce is not soy. It's usually wheat. Chinese-style soy sauces are darker and more complex than Japanese-style soy sauces.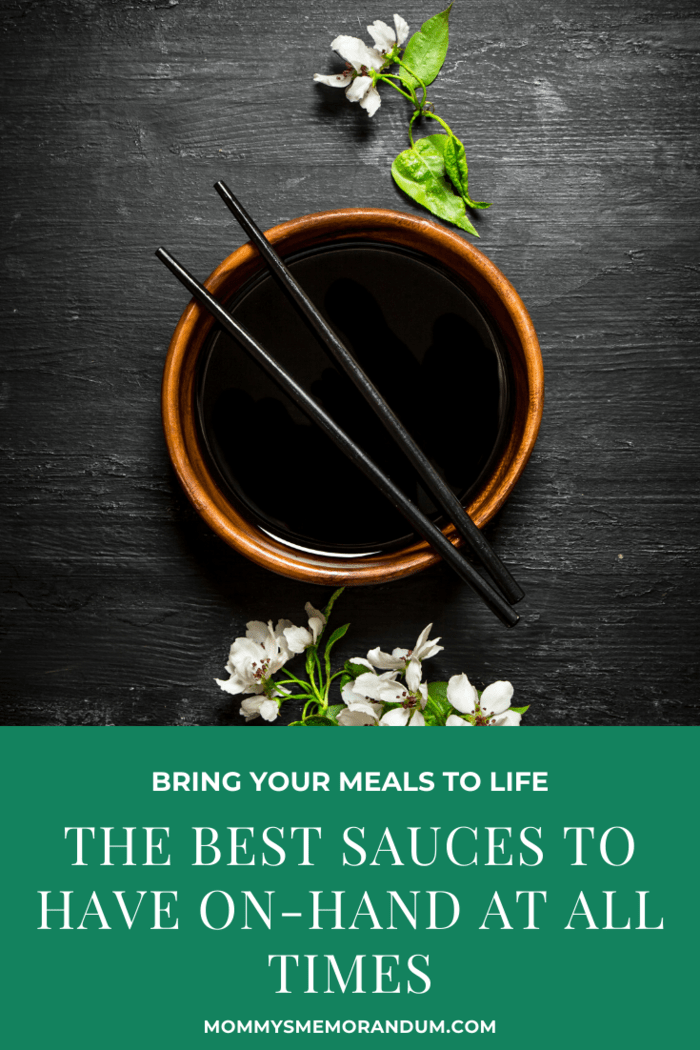 Vinegar
Plain white vinegar is used for cooking and cleaning, but balsamic and apple cider vinegar has nicer flavor profiles for salad dressings and sauces. They aren't interchangeable, so keep both on hand.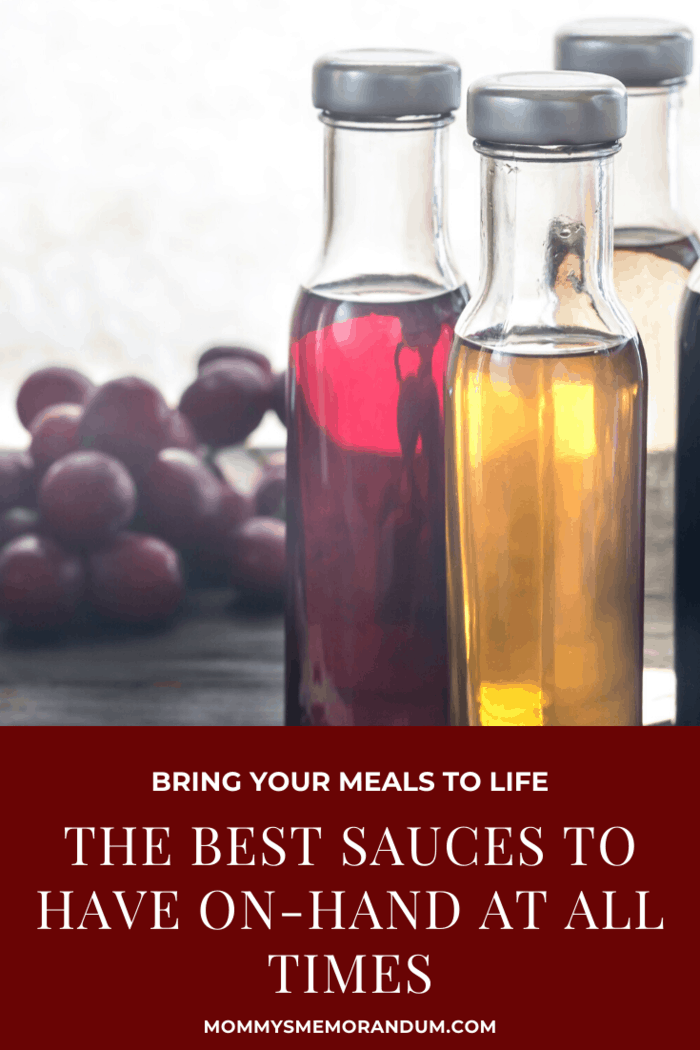 Hot Sauce
Add a little or a lot of spice to your life.
Tropical hot sauce adds a bit of a Caribbean twist, while sriracha-style sauces add a sweet, spicy, garlicky flavor.
Hot sauce is a must-have for eggs, Bloody Marys and buffalo wings.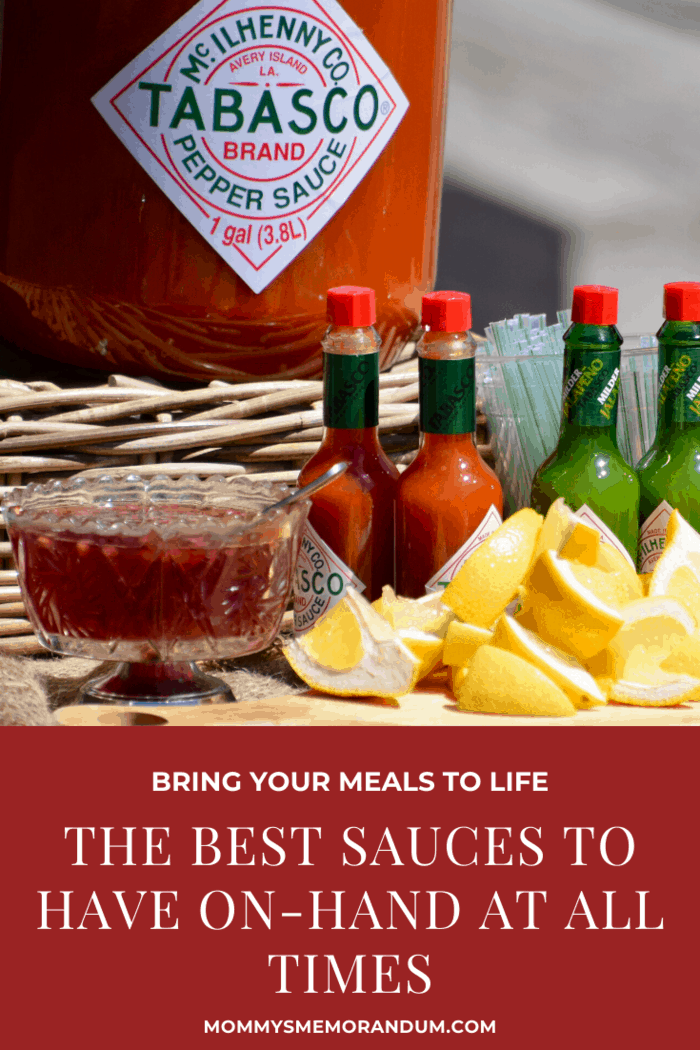 Worcestershire Sauce
This flavor booster adds a bit of savory umami whenever you add it to dishes.
The recipe includes anchovies and exotic tamarind.
Some people keep a bottle of fish sauce on hand instead.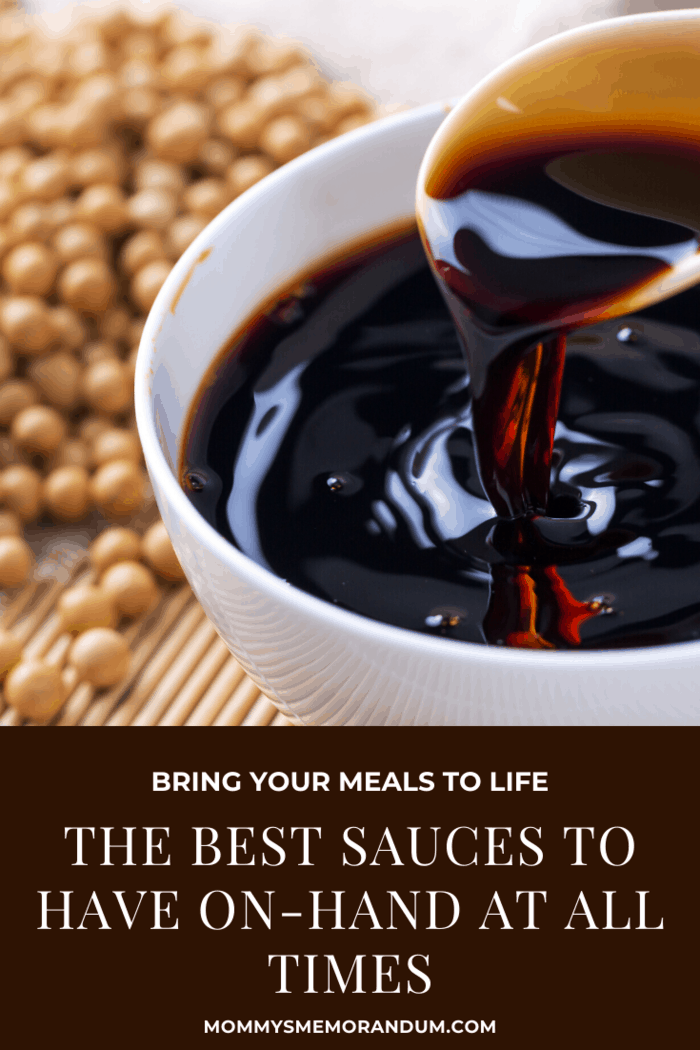 French or English Mustard
The bright yellow mustard for your hot dog has its uses, but to add depth of flavor, nothing beats spicy English-style mustard, like Coleman's or French dijon mustard.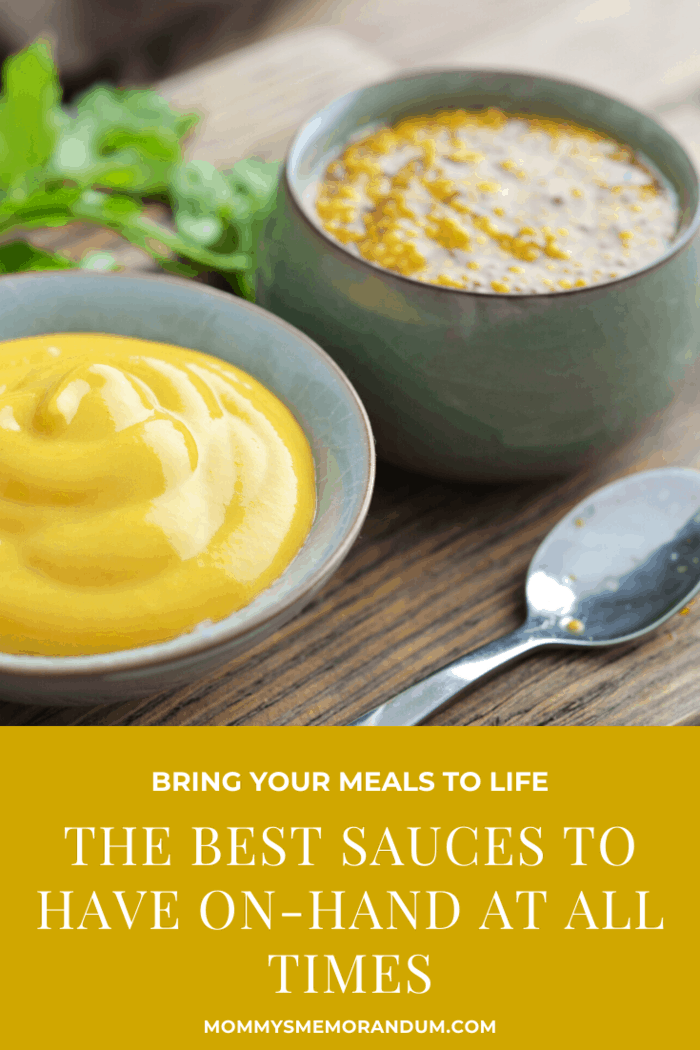 Best Sauces That Need Little or No Preparation
If you really want a homecooked meal and don't have time to cook, bottled or frozen sauces are the best.
They can be heated and served.
No fuss and straight to the table!
Spaghetti Sauce
A long-simmered tomato sauce is the envy of every home cook, but not everyone has the time. Keep a jar or two for fast fixes at home – with or without meat is your choice.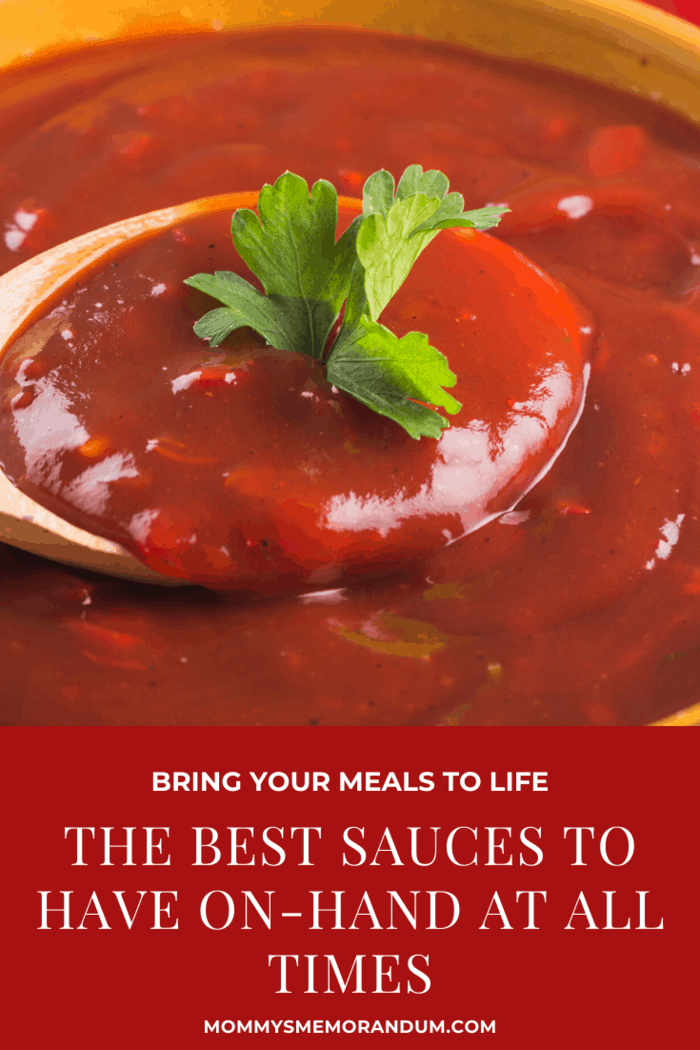 Barbeque Sauce
Sure, you can make your own, but for a fast dinner dish, top meatloaf or prepared meatballs with barbeque sauce, heat and serve.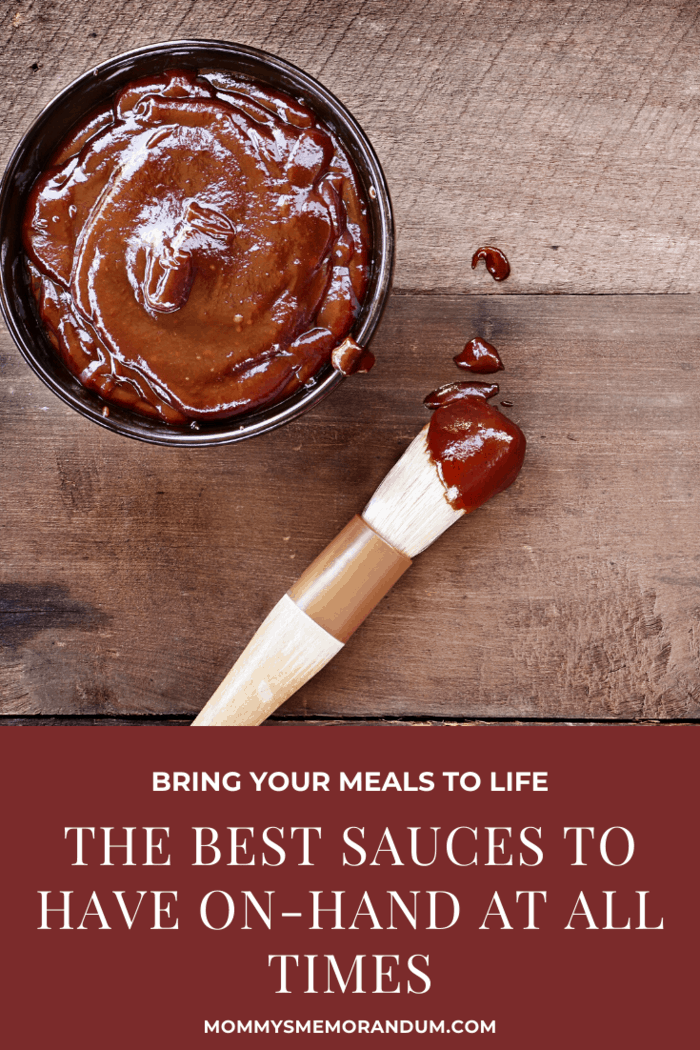 Teriyaki Sauce
A quick simmer and serve sauce makes beef or chicken, some broccoli, and rice dinner in a jiffy.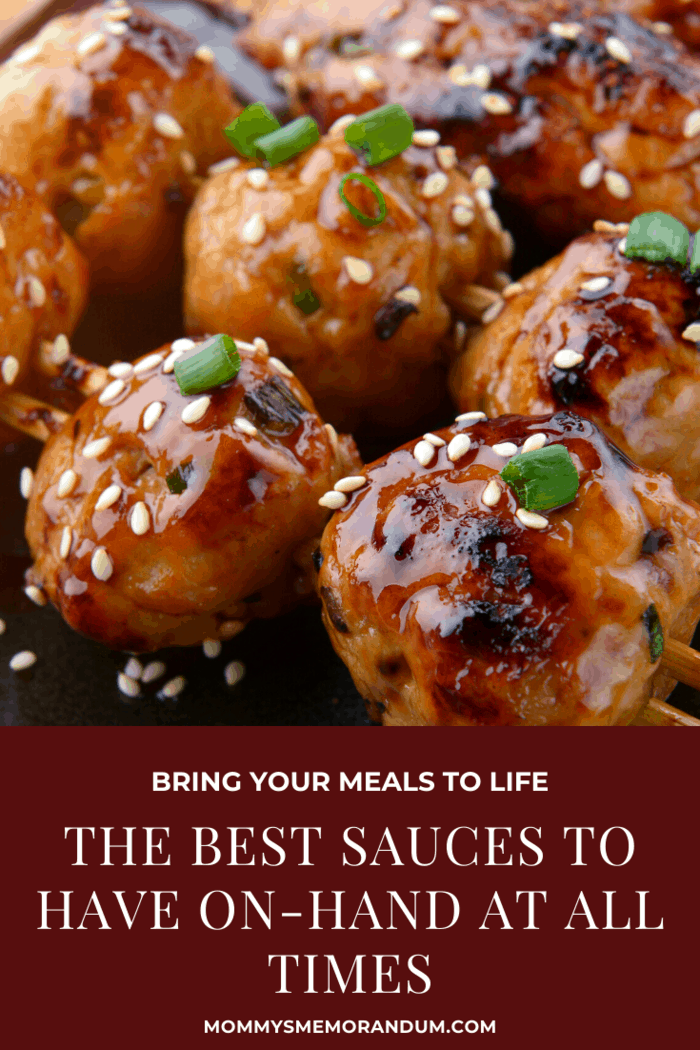 Fast Home-Cooked Flavors
Go ahead and buy fresh vegetables and bulk-pack chicken. With a well-stocked pantry and the best sauces, you can create easy, tasty, no-waste meals all week long.
Don't be afraid of combining sauces and condiments for original flavors. Need more meal-time ideas? Check out our recipe archives!