Kids are super innocent, super cute little creatures. They're more optimistic than adults, and their imagination walls are far more stretched than fully grown humans. Do you know what this means? Those kids think far beyond what adults do. Be it a superhero skit that they directed from scratch in the back of their minds or make-believe adventures of dollies and princes.
But kids often overthink about reality, putting those little minds to too much work. For a start, when the teeth start falling off, there's a story about the tooth fairy to ponder upon. When the teeth start coming back out, and they're crooked, both parents and children are forced to overthink—what do we do now? While parents think, "is it the right time to get my kid's braces," children are having troubled dreams of themselves with skull-caged braces binding their teeth. Not to mention that there might even be dental emergencies where parents need to fix painful oral issues.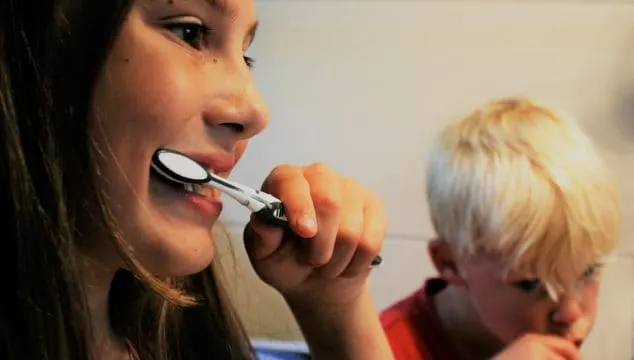 Help your Kid get over the Fear of Dental Hygiene
My Kid needs Braces; what do I do?
The number one mistake we, as parents make is that we take our kids to the family dentist. If that dentist has a "kid-friendly" office and has the pediatric experience, it is beautiful. But if you take your kid to an adult dentist, it's not going to go well—especially with braces.
Pediatric Dentists are hard to find in a place like Milton, but now it is very much possible—thanks to Pediatric Dentistry & Orthodontics. This fully equipped pediatric dentist office is where your kid would love to go to. If you are looking to get your kid a new set of braces, visit the Pediatric Dentistry & Orthodontics office and watch it go smoothly.
"Do Braces Hurt?" & 100 other questions
This isn't a question that only kids ask—it's the parents and kids who ask the same problem. Kids believe that it is a devilish mouthpiece that refrains from chomping down candies.
Many questions pop into both children's and parents' minds when it comes to braces. Here are a few common questions along with answers to clear the confusion:
Do braces hurt?
When the kids wear braces for the first time, it takes time for the pair to settle down. It takes a day or two to settle, and after that, braces don't usually hurt unless the kid's not wearing them correctly.
It usually doesn't hurt to wear braces at all if your kid is wearing them right. It takes a day or two for their little gums and teeth to get up to speed with braces.
Do I still have to brush my teeth?
That's an interesting and common question in kids' minds. To burst that little bubble—yes, you still have to brush your teeth as food gets into places where only a toothbrush can get to.
Do I need to get regular dental checkups?
Braces are a part of the treatment. To ensure that they do what they were intended to do, both parents and kids have to take care of their little pearls. That is why visits to pediatric dentists are crucial to ensure that the braces are working correctly. Regular orthodontist visits make sure that the teeth are happy and shining even when they are under the braces.
Once your kid gets braces, it is all about making him/her stick to dental hygiene. And it is even more crucial when the braces come off. Here is how you make dental hygiene fun for kids so that the proverbial carrot finds its way to work rather than the rebuke stick.
How do I make Dental Hygiene "fun"?
To make sure that your little one sticks to dental hygiene like there's no tomorrow, you have to make it fun. A parent's creativity involves mixing it up with whatever their little one likes, but down below are a few pointers that would make dental hygiene fun for the kids.
The Brush-Floss Duo
If you hand a brush to your kid and leave him/her inside to just brush, this won't make things work. What you can do, however, is brush and floss alongside your kid. Keep bringing up innovative ways to make this activity enjoyable –playing rhymes and singing songs while you brush and floss, and your child learns the same.
Get a Special Toothbrush!
This one's quite a cliché, but who says the slogan doesn't work? Your kid is a big-time fan of something, be it a cartoon character, an animal, or a color. Get your kid a special toothbrush related to something that he adores, and s/he wouldn't mind getting in front of the mirror to brush with the individual bristles!
Tick Tock! Get a Timer
Did you know that the leading dental association of America (ADA) has emphasized the fact that brushing for two minutes twice a day is more than enough? Make this enjoyable for your kid by getting a timer on the sink. Hit the timer and start brushing till it hits the zeros!
Get a Special Toothpaste for the kids!
That minty toothpaste that adults use can only please adults because they know what mint is and know what it's good for. But when it comes to kids, they want something that tastes good. Get special kids-friendly toothpaste that is rich in fluoride and tastes so good, and your kid looks forward to brushing every day.
Pediatric Dentist Visits!
When it comes to regular dentist visits, your kid might be bored or scared of going to the dentist because a dentist who treats adults has quite a mundane ambiance. That is why you should take your kid to a pediatric dentist's office, which turns out to be a fun time.
Teach them to Love Dental Hygiene!
Teach your kids that dental hygiene is good, and it is crucial for their overall development. And visit a pediatric dentist, which is something that would whoosh their fears away and make dental hygiene a friend!
---
Resources: