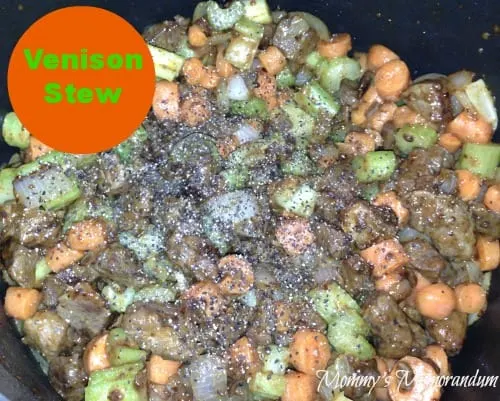 Briana's husband took up hunting this year and actually managed to get one…she was left totally in the cold having NO clue what to do with it…
Venison Stew Recipe Ingredients: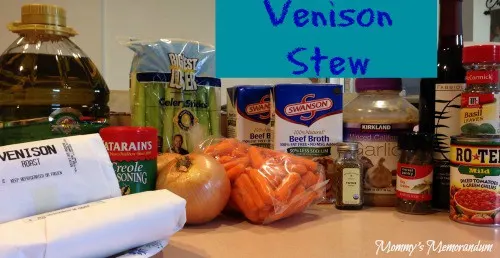 3 tablespoons olive oil

2 pounds venison stew meat (chopped into 1″ pieces)

1 cup flour

1/2 cup Zatarains creole seasoning

2 cups chopped onions

1 cup chopped celery

1 cup chopped carrots

1 tablespoon chopped garlic

1 can Rotel diced tomatoes

1 tablespoon chopped fresh basil

1 tablespoon chopped fresh thyme

2 bay leaves

1 cup red wine

6 cups beef broth

Salt and black pepper
Venison Stew Recipe Directions
In a large pot, over high heat, add the olive oil.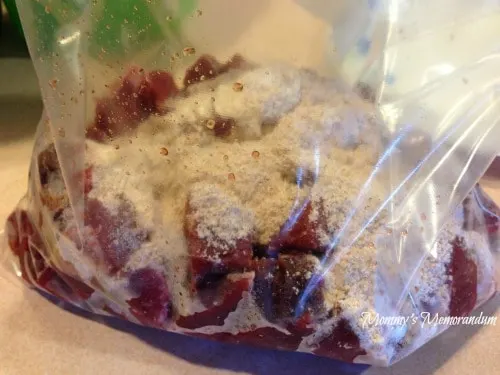 In a ziploc bag, toss the venison with flour and creole seasoning.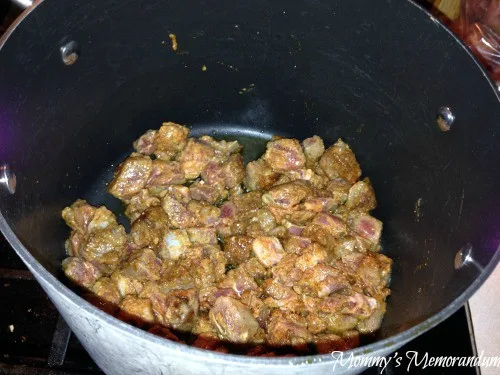 When the oil is hot, sear the meat for 5-10 minutes, stirring occasionally.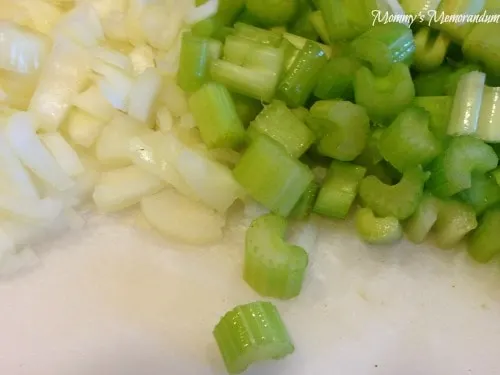 Add the onions and saute for 3-5 minutes. Add the celery and carrots. Season with salt and pepper. Saute for 3-5 minutes. Add the garlic, tomatoes, basil, thyme, and bay leaves to the pan. Season with salt and pepper. Deglaze the pan with the red wine. Add the broth. Bring the liquid up to a boil, cover and reduce to a simmer. Simmer the stew for 45 minutes to 1 hour, or until the meat is very tender. If the liquid evaporates too much add a little more broth.
Remove the stew from the oven and serve in shallow bowls with crusty bread.
(Adapted from an Emeril Recipe)