Introducing the Irresistible Homemade Peppermint Bark!
Indulge your taste buds with the perfect harmony of smooth chocolate and refreshing peppermint! Our Homemade Peppermint Bark is a delectable treat that will take your snacking experience to new heights.
Melt-in-Your-Mouth Chocolate: Start with the finest quality chocolate, carefully handpicked to ensure a velvety, melt-in-your-mouth texture that will leave you craving more. Each bite is a symphony of rich, creamy chocolate that will transport you to chocolate lover's paradise.
Refreshing Peppermint Twist: We infuse our Peppermint Bark with just the right amount of pure, natural peppermint extract. It adds a refreshing burst of coolness that perfectly complements the rich chocolate, creating a harmonious flavor combination that will tantalize your taste buds.
Perfect Gift for Any Occasion: Whether you're looking for a thoughtful gift for a loved one or a delightful treat to indulge in yourself, our Homemade Peppermint Bark is the answer. Packaged elegantly, it makes an exquisite present for birthdays, holidays, or simply to show someone you care.
Holiday Nostalgia: Capture the magic of the holiday season with our Peppermint Bark. It evokes warm memories of cozy winter nights by the fireplace, cheerful laughter, and the joy of sharing delicious treats with loved ones. It's the perfect way to infuse your celebrations with that extra touch of sweetness.
Treat yourself or surprise someone special with our Homemade Peppermint Bark today! Experience the delightful combination of smooth chocolate and refreshing peppermint that will leave you craving more.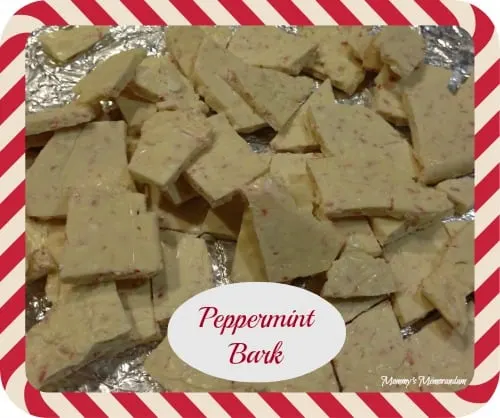 Peppermint Bark Recipe
Peppermint Bark Recipe Ingredients:
2 (10oz) bags white chocolate chips
1 cup crushed candy canes
1 shot peppermint schnapps (or 1 tsp peppermint extract)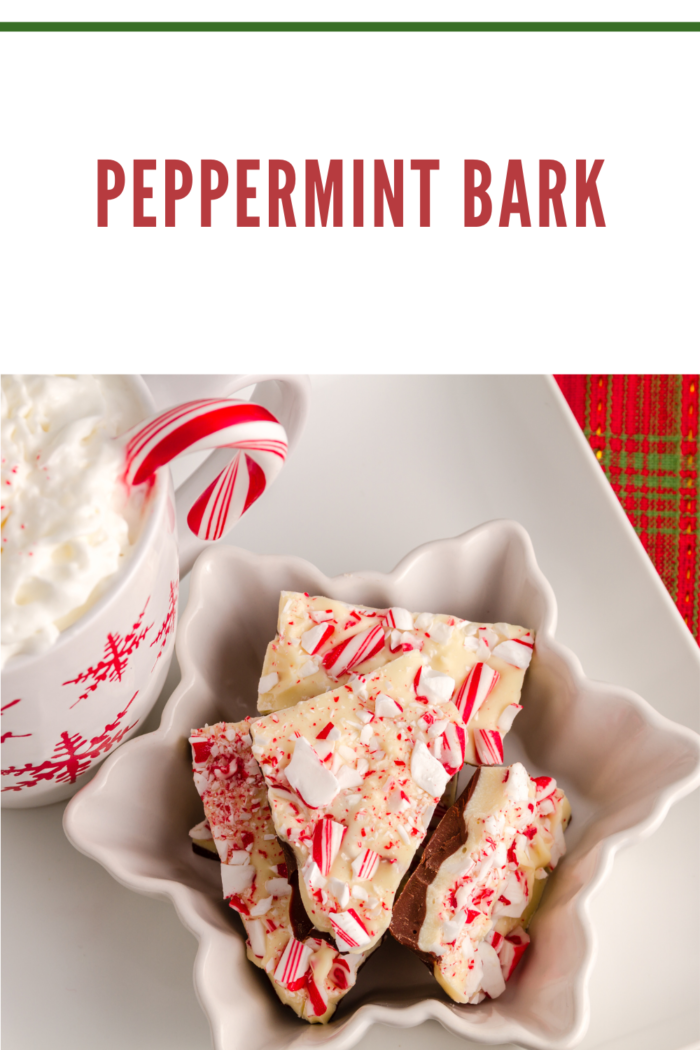 Peppermint Bark Recipe Directions:
Place parchment onto cookie sheet and spray with non-stick. (I clip mine with binder clips)
Place candy canes in ziploc baggie and roll or hammer until crushed.
Melt white chocolate chips in a double boiler until melted. Remove from heat and add crushed candy canes and schnapps until mixed.
Pour onto cookie sheet and smooth down with a piece of parchment. Chill in refrigerator for approx 1 hour (until set). Remove from cookie sheet and break into pieces. Store tightly covered.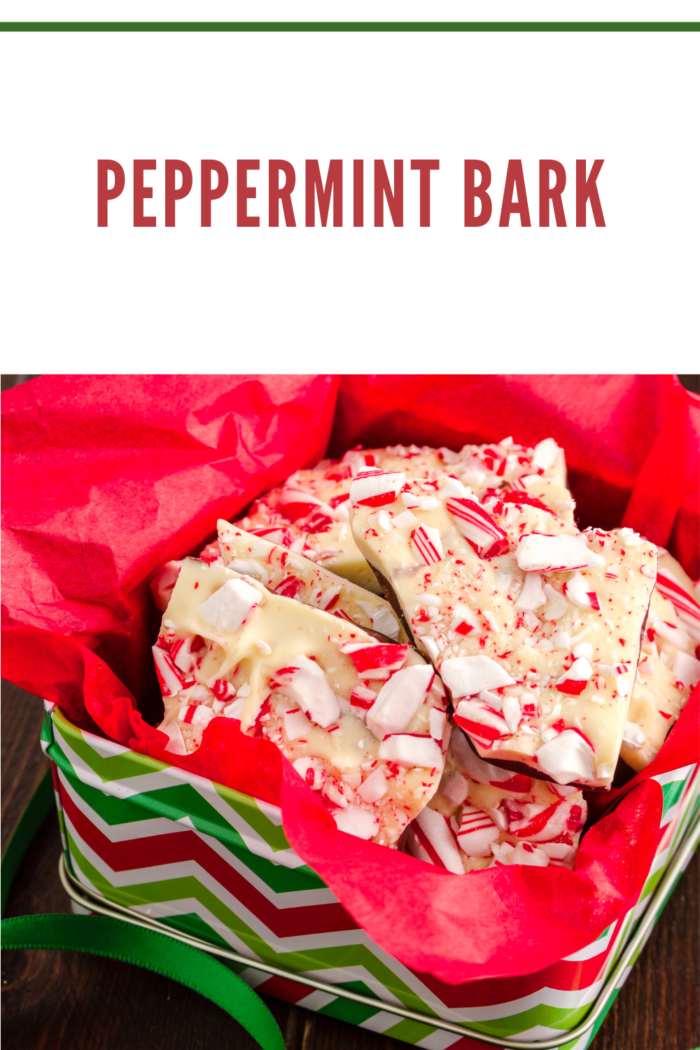 Frequently Asked Questions (FAQs) about Homemade Peppermint Bark:
Q: What is peppermint bark? A: Peppermint bark is a popular confectionery made by layering or swirling melted chocolate with peppermint candy pieces or peppermint oil extract. It is typically chilled or allowed to harden before being broken into bite-sized pieces.
Q: What ingredients are used in Homemade Peppermint Bark? A: Our Homemade Peppermint Bark is crafted using high-quality ingredients, including premium chocolate, pure peppermint extract, and crushed peppermint candy canes. We also use a touch of love and passion in every batch!
Q: Is your Peppermint Bark suitable for those with dietary restrictions? A: Our Peppermint Bark contains dairy and may contain traces of nuts. Therefore, it may not be suitable for individuals with dairy allergies or nut allergies. We recommend checking the ingredients list and consulting with a healthcare professional if you have any specific dietary concerns.
Q: How should I store the Peppermint Bark? A: To maintain the freshness and flavor of our Peppermint Bark, we recommend storing it in a cool, dry place. It's best to keep it at room temperature away from direct sunlight or heat sources. You can also refrigerate it for a slightly firmer texture.
Q: How long does the Peppermint Bark stay fresh? A: When stored properly, it can stay fresh for up to two weeks. However, we doubt it will last that long—once you taste it, you'll find it hard to resist!