"I Am Not A Paper Cup"
Review
We go through a lot of cups at our house.
We're trying to go green, but we are out and about often and let's face it, paper cups are convenient!
I recently was given the opportunity to try a product from Vat19 called "I am Not a Paper Cup".
This product fit well into my lifestyle.
The day it arrived, I had unpacked the review sample and put it aside.
Unintentionally I left a product description on the counter.
When my husband came home he read the paper:
"The "I Am Not a Paper Cup" is a 12 oz-reuseable porcelain coffee mug with silicone lid that is an environmentally-friendl alternative to the paper cups you get at coffee houses. The double-walled insulation keeps hot drinks warmer longer, and also keep the outside of the mug cool to the touch…"
Being the cynic, Dear Hubby is he proceeded to tell me what a "terrible idea this cup is."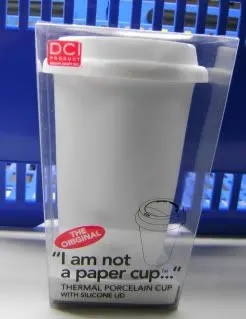 I didn't have to ask him why…he was ready to volunteer the reasons:
1.) Porcelain is heavy.
2.) I wouldn't put it in my backpack.
3.) I've seen something similar and the lid is hard.
I rebutted that I didn't know him to put hot liquids, in a cup and shove it in his backpack but his mind was set.
So…
Later that evening, the kiddos were tucked in and I pulled out the review sample.
I left it on the dining room table while I went to make
coffee to try
the "I Am Not A Paper Cup" out.
Dear Hubby comes downstairs and says, "I thought we were cutting back on paper cups."
"We are."
Then he grabbed the "I Am Not a Paper Cup" from the table to taunt me and prove his point.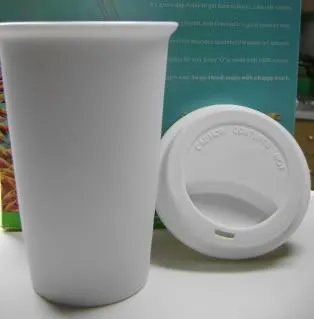 Instead, his brows furled and he said, "This is awesome!"
"That's the cup you told me earlier was a dumb idea."
"Well, I didn't see it then. It's really lightweight and it looks JUST like a paper cup.
"Then he went to peek inside and exclaimed, "This lid is great! I think it's my favorite part of the cup."
The "I Am Not A Paper Cup" is really a great cup!
It is two layers of porcelain and weighs in at 14.6 ounces (just the cup and lid).
These two layers of porcelain are separated by a hollow cavity that acts as an insulator for your drink–hot or cold.
The bottom of the cup has a silicone stopper to keep water out while washing.
It's easily removed and replaced.
The silicone lid is soft.
It has great detail looking JUST like a lid from one of those real paper cups.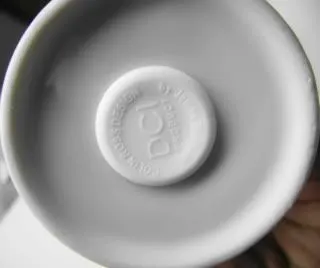 The silicone lid even reads CAUTION CONTENTS HOT.
I love it! It's washable.
The package suggests soaking in boiling water with 3 lemon wedges until clean*wash as normal using toothpaste instead of dish soap.
The "I Am Not A Paper Cup" holds 12 oz of fluid.
I've used my cup for coffee, hot chocolate, iced tea, and water.
I was impressed by how long it kept my drink hot/cold and even more enjoyable was that the cup did not get got.
It became warm, but there was no need for any type of sleeve.
It remained comfortable.
I also appreciated the fact that this cup did not sweat when I had cold liquid in it.
"I Am Not a Paper Cup" retails for $15.95 through Vat19.com.
It's the perfect cup to compliment that cup of coffee, cocoa or drink of choice.
This cup is dishwasher and microwave safe.
My children all have called "dibbs" on this cup when hot cocoa is being served and there have been two times this week where my husband has confiscated it and taken it with him to work–though I can't say whether he put it in his backpack or not!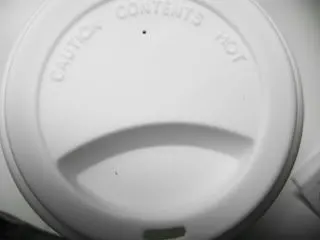 Features & specs:
*Dimensions: 6″ x 3.5″ diameter (widest point)
*Capacity: 12 ounces
*Double-walled porcelain
*Insulating internal hollow cavity
*Dishwasher safe
*Microwave safe
*Silicone sipping lid can withstand temperatures up to 446°F
I really love this cup and appreciate that it works better than the traditional paper cup and helps me do my part to protect the environment.
It's well worth the $15.95 and will last a very long time.