Strike up the Mariachi Band with Totino's Mexican Style Pizza!
I love stories about how one person's passion fueled something great. I also love pizza. This story combines both my loves.
David Hlavac was a man on a mission. He loved Totino's Mexican Style Party Pizza. This flavor was discontinued in 2007, so Totino's could focus on its more core party pizza line. Hlavac's love ran deep. Deep enough for him to create the Bring Back Totino's Mexican Style Party Pizza Facebook Page and generate more than 700 followers. It grabbed the attention of General Mills and Totino's, who were so moved by Hllavac's passion that, for a limited time (March-May 2013) Mexican Style Party Pizza will be reintroduced nationwide at select retailers!
Father of two and Minneapolis professional, Hlavac received the news when Totino's surprised him at work with a Mariachi band, a year's supply of his favorite pizza, plus $500 in bonus Box Tops for Education for his children's elementary school and other prizes.
"I couldn't believe Totino's was actually paying attention," said Hlavac. "What's more, they actually went through the process of bringing a product back because a group of us were asking for it. I'm impressed, and now with a year's supply, I can rest easy for a while."
Totino's Mexican Style Party Pizza includes a crisp crust with taco seasoned chicken and beef pizza toppings including green peppers, onions and cheese toppings. The suggested retail price for the 10 oz package is $1.39.
About Totino's
Since 1951, when Rose and Jim Totino baked their first pizza, Totino's has been about serving up quick and fun deliciousness. Now, a business that began as a family pizza parlor in St. Paul, Minn., serves more than 300 million Crisp Crust Party Pizzas every year. Together with tasty, bite-sized Pizza Rolls® snacks, Totino's is the best-selling hot snack and frozen pizza in America today.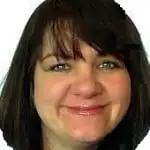 Julee is a quirky, dorky, North Carolina Transplant with an appetite to taste the world, meets its desserts and blog about them. When she's not behind the computer you can find her playing with her family, reading a good book, being a Bon Jovi fangirl and celebrating the little things.
Disclosure of Material Connection: Information, products and promotional items have been provided by General Mills and Box Tops for Education and its program partners. I received one or more of the products or services mentioned above for free in the hope that I would mention it on my blog. Regardless, I only recommend products or services I use personally and believe will be good for my readers. I am disclosing this in accordance with the Federal Trade Commission's 16 CFR, Part 255: "Guides Concerning the Use of Endorsements and Testimonials in Advertising.".Julee Morrison