I received Rustic Crust in exchange for this post. All opinions are my own.
Pizza night at our house is one item on the menu we all look forward to during the week. It's the night we put on our gourmet creative chef hats and pick ingredients to make our own pizzas for a movie night or just an evening of together time.
Recently, we had the opportunity to try Rustic Crust, known for its organic, gluten-free, and all natural pizza crusts, sauce and frozen flatbread pizzas.
It's pizza that has history. Old World baking methods, crusts formed by hand, dough allowed to rise slowly and double proofed for maximum flavor. Unbleached flour for that rich color. That's the Rustic Crust way.
We recently reviewed Rustic Crust during our Family Pizza night.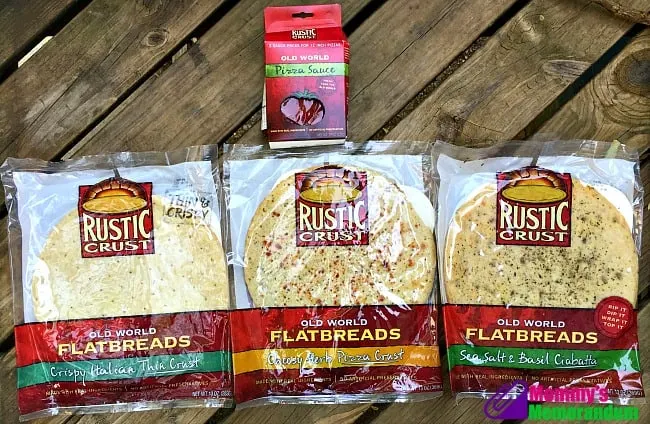 Miss M thought this was like being an artist with a blank canvas and she couldn't wait to paint hers with ham! Li'l Man thought it was pretty awesome and he chose mushrooms.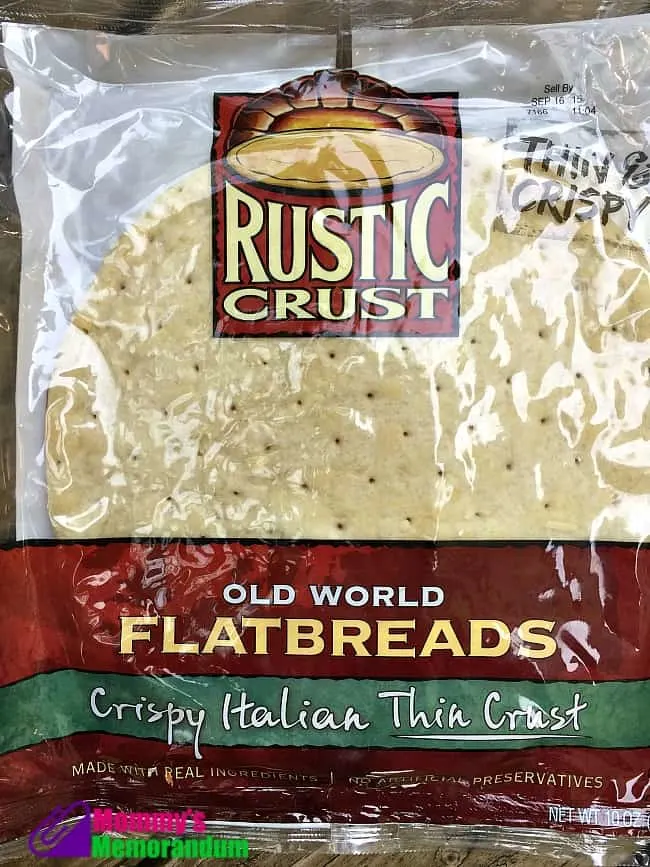 We topped the flatbreads with the Rustic Crust pizza sauce. It has a roasted flavor that we all thought tasted very good. From there the kiddos were set free to make the pizzas. Each crust was a little larger than 12″ and was plenty to feed us with no problem.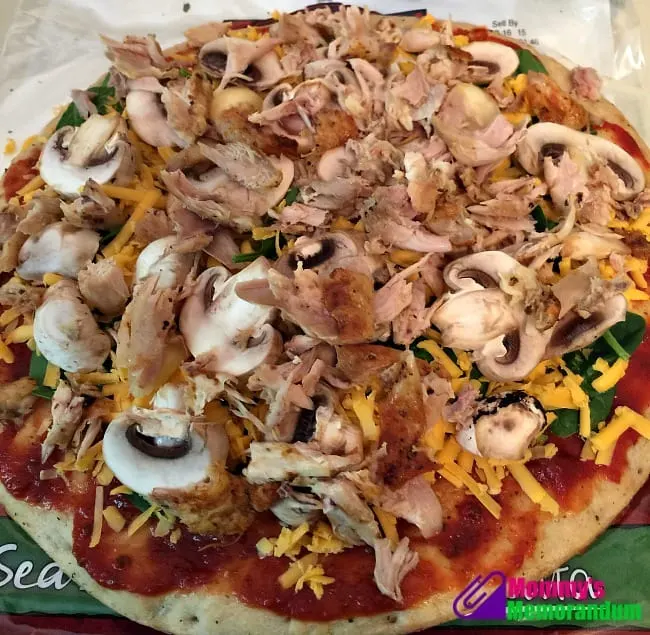 We used left over chicken, mushrooms, cheese, garlic cloves and spinach on one.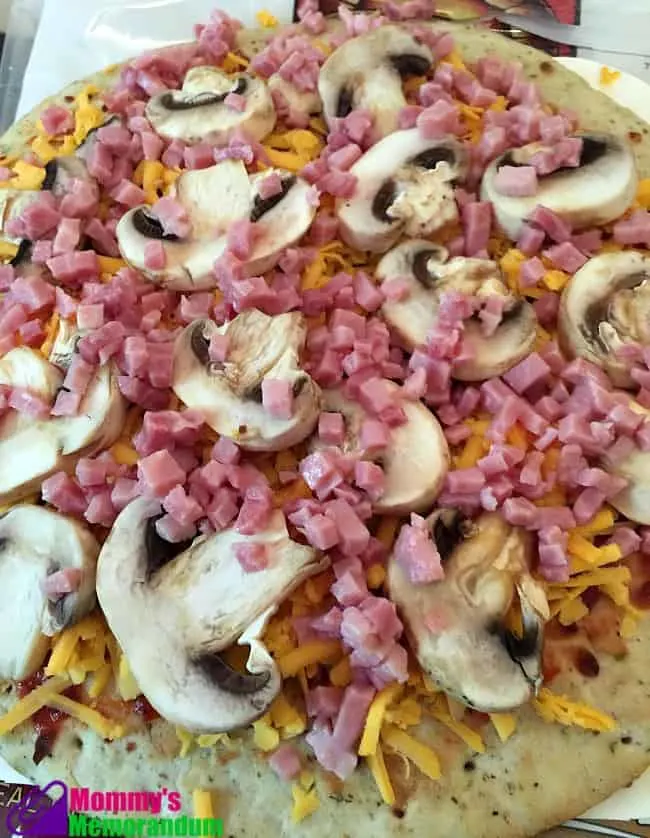 Diced ham, cheese and mushroom on another.
When we were done piling on the pizza toppings, we popped them in the preheated oven and let them bake. The kitchen smelled with amazing aromas.
They came out smelling and looking so incredible!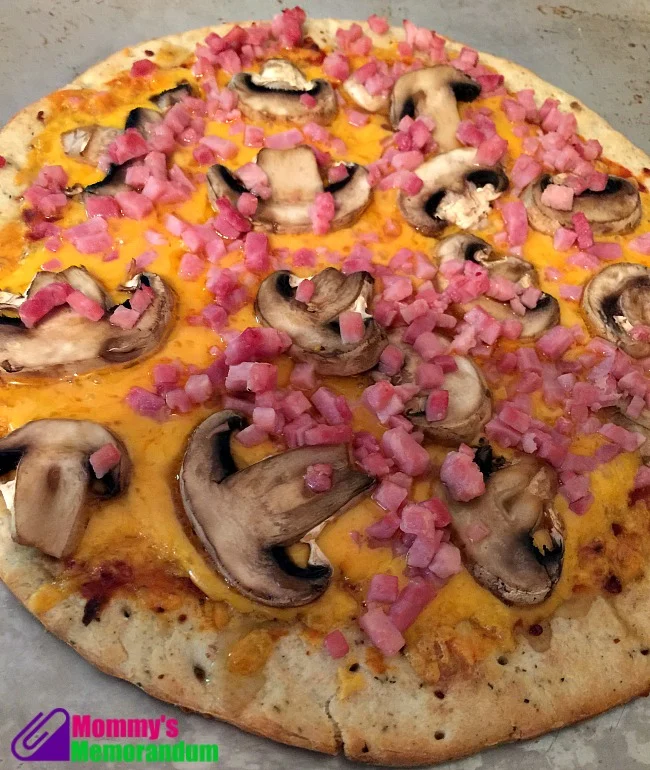 We are now even more excited for family Pizza Night at our house. These flatbread crusts from Rustic Crust were crisp and tasty. They were much easier than making dough and waiting for it to rise. The children thought it was super fun to top.
You can find Rustic Crust in natural and grocery stores nationwide. Learn more at http://www.rusticcrust.com/