Ut oh. You've forgotten your anniversary!
While no one ever intends to forget their anniversary with a partner or spouse, it's easy to lose track of time and suddenly realize that it's the day of your anniversary and you're not prepared at all.
If that should happen, don't panic. There are plenty of last-minute options available to you. Just make sure you set up a reminder in advance for next year's anniversary so you don't forget again.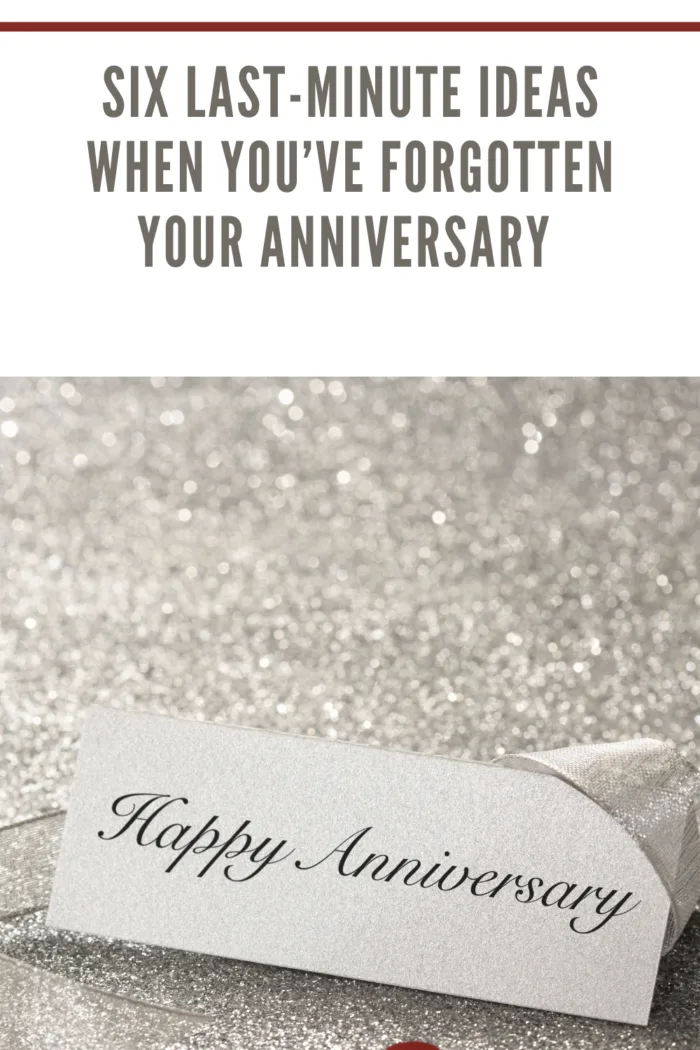 Buy a Beautiful Bouquet of Flowers
While flowers may be somewhat clichéd, a bouquet is still an excellent choice to give to your partner. And, in this modern day and age, flowers are suitable gifts for both men and women.
Even if you only remember your anniversary on the day itself, you should be able to purchase a bouquet online from a reputable flower vendor and have it sent with same-day delivery to your partner. Alternatively, there's sure to be a local florist nearby who you can buy flowers from at the last minute.
Just make sure you splash some cash to get the biggest and most colorful bouquet of flowers imaginable! If you have to come clean about forgetting your anniversary, a big and bright bouquet will soon make up for your oversight.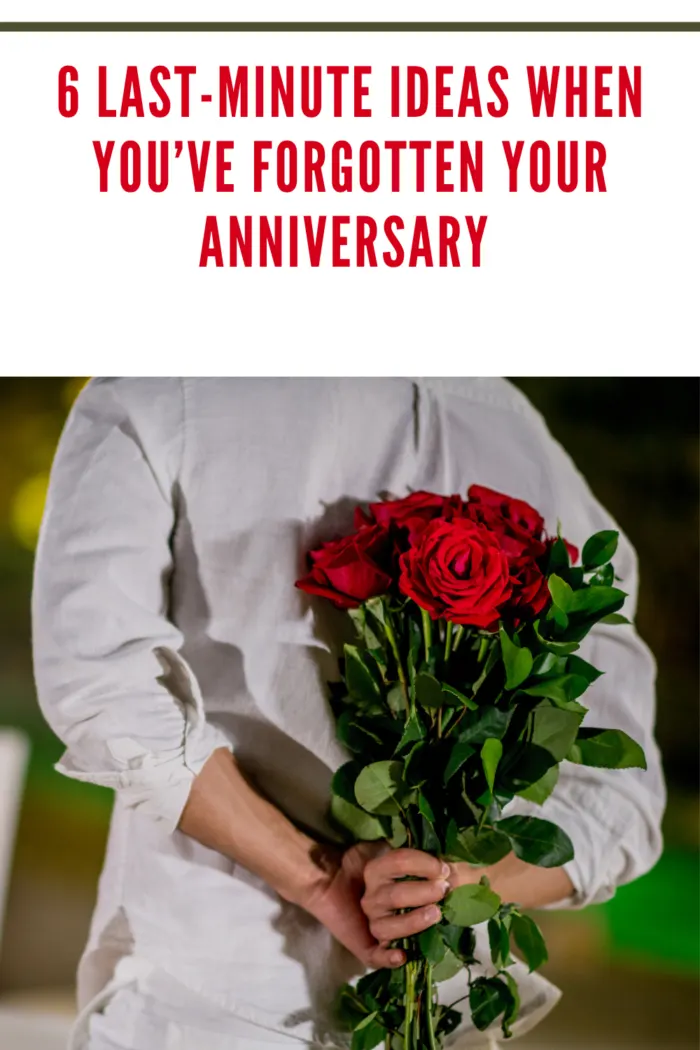 Send a Customized Digital Anniversary Card
If you're too late to buy your partner a tangible anniversary card, you can always send a digital card instead. In fact, digital cards can be even better than store-bought cards because you have the opportunity to customize them. You can usually find a much wider range of e-card designs too.
Best of all, you can send digital anniversary cards, like the great ones available at Punchbowl, immediately. Therefore, you can stop worrying about whether your partner is worrying that you have forgotten the special day!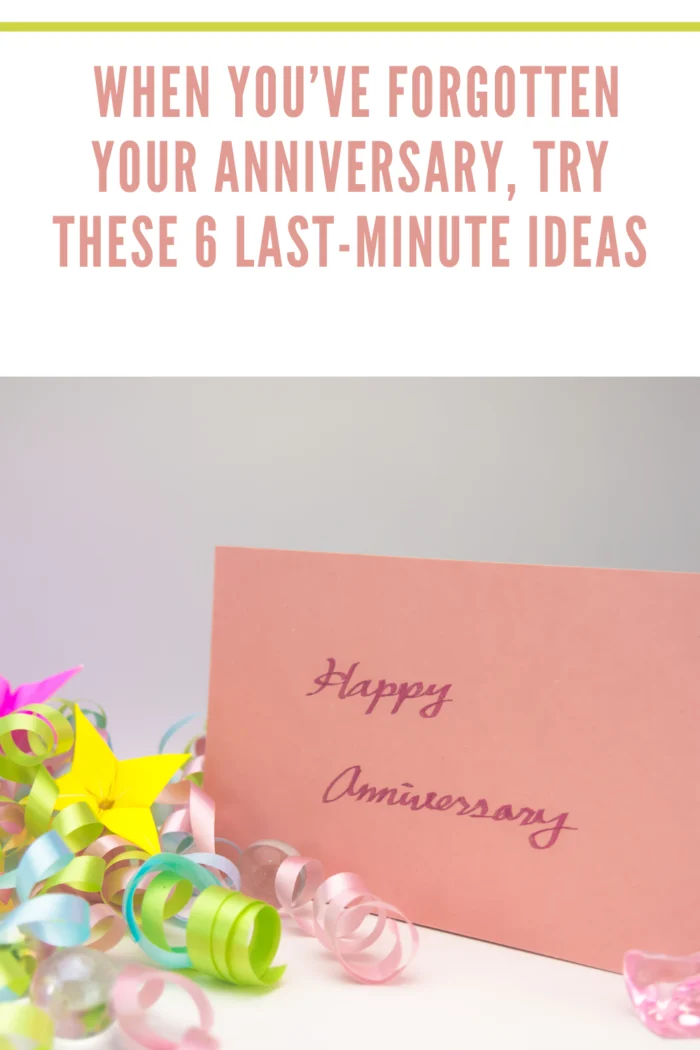 Go Out for a Romantic Meal at a Fancy Restaurant
You might have to call around a few restaurants if you want to book one of the best restaurants in town at the last minute, but you're sure to be able to find somewhere delightful to dine at the last minute.
Taking your partner out for a romantic meal has always been and will always be one of the best ways of celebrating an anniversary with the special person in your life.
By booking a meal in a gorgeous restaurant in the evening, you might even be able to get away with making your partner think you remembered your anniversary all along! However, it's usually best to be honest. Strong and lasting relationships are built on honesty and trust.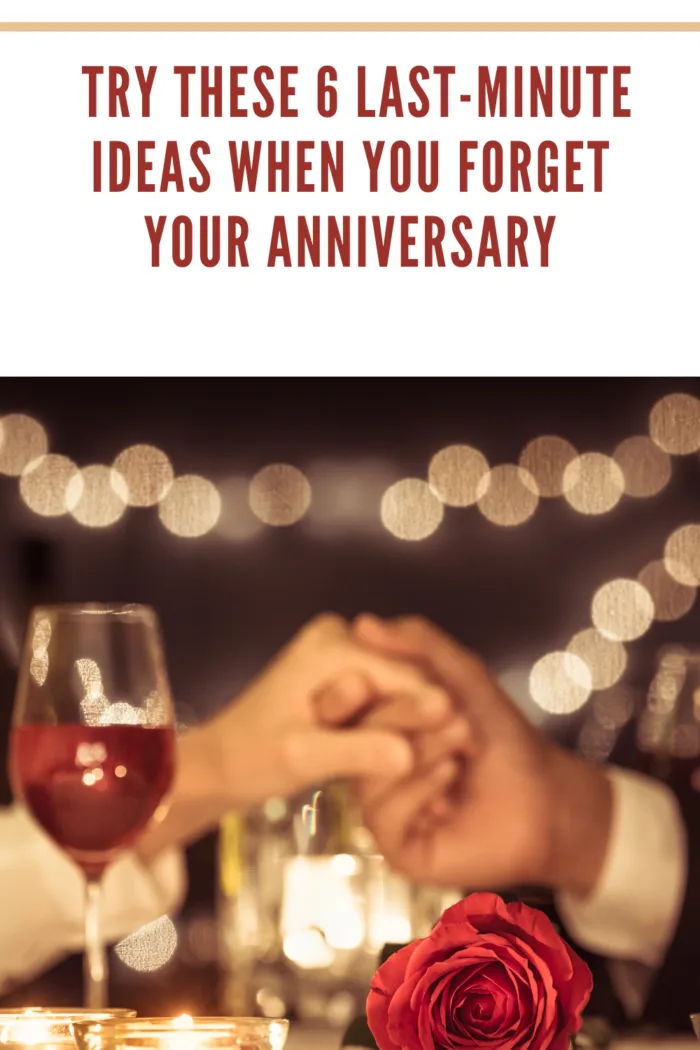 Do Something Special and Out-of-the-box
It can be challenging to buy ideal anniversary gifts at the last moment, especially if you only remember your anniversary on the day itself. Having said that, you can find lots of gift options online. As long as you can find a gift that can be delivered on the same day, your worries will be over.
However, you don't have to limit your celebratory ideas to gifts alone. Think outside-of-the-box.
For instance, if you decide to take your partner out for a romantic meal, consider calling around your close friends to see if they could come together for the evening to form an impromptu choir that serenades you and your partner as you arrive at the restaurant.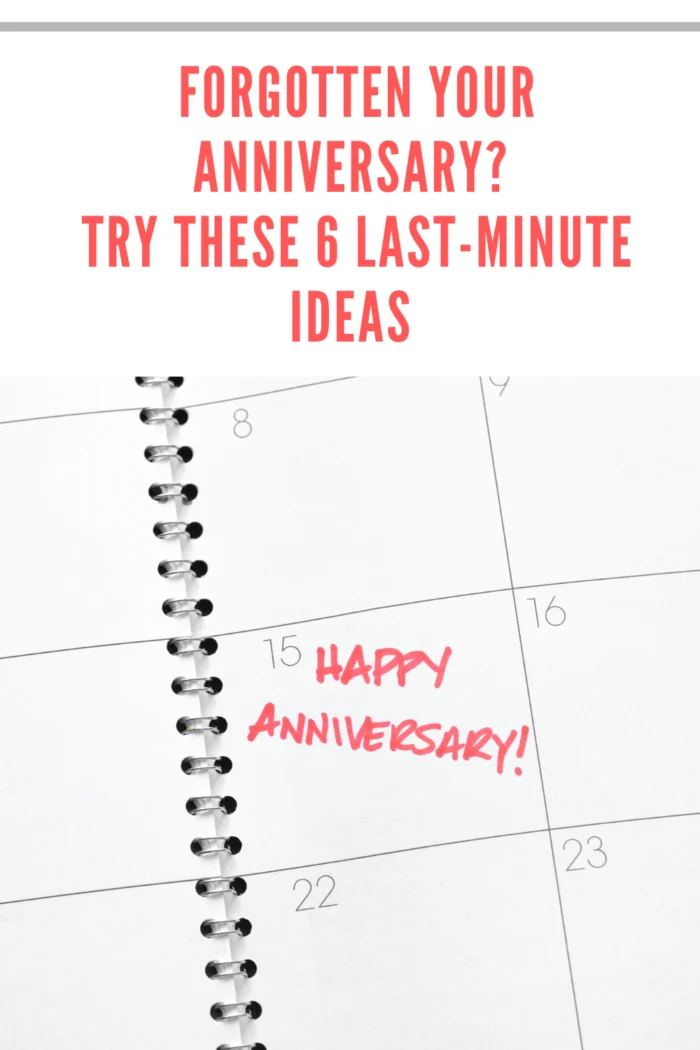 Write a Love Letter
Gifts don't have to be bought. One idea that you should definitely consider when you've forgotten your anniversary is writing a love letter (Good Housekeeping). Simply sit down and write from your heart.
Tell your partner how much you love them, the different things you love about them, and how happy and lucky you feel to have your partner. You don't have to be the best wordsmith around. Just express how you genuinely feel.
Your partner will probably be more pleased with receiving a simple love letter than any other type of gift, and it's sure to be something that they will keep and treasure for years to come.
If you have time, buy some nice stationery to write your letter on. You could even add a scent spray to make it more romantic and personal. But if you have to make do with a more standard writing paper, don't worry. It's the content of your love letter that matters the most.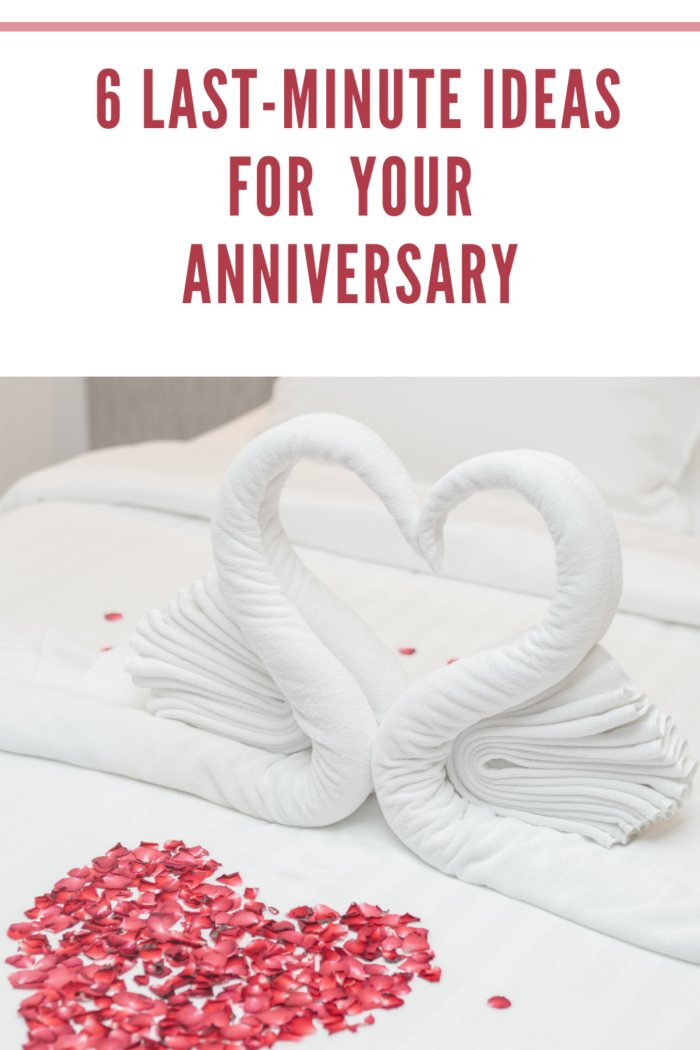 Book a Luxury Hotel for the Night
One last option, which is undoubtedly an option you should consider, is to book a luxury hotel for the night, such as the luxurious Ballantyne Hotel in North Carolina. If you decide to do this, it's a good idea to dine at the hotel, too.
By dressing up and staying at a glamorous hotel for the night, you can enjoy some special alone time with your partner and create a beautiful night that you'll both remember for the rest of your lives.