Smart Lockdown Prep: Get essentials, canned goods, frozen food, meds, cleaning supplies, and entertainment to ride out any storm! Shopping List Essentials you should plan on stocking up for lockdown.
At the beginning of the year, had anyone told you that there would soon be movement restrictions, you might have laughed. Ancient books mention plagues and mass deaths but a pandemic
in the 21st century simply never seemed like a possibility.
As far as curve-balls go, the coronavirus takes the win.
In a bid to be prepared for all eventualities, bulk shopping has become a new normal.
The levels of hoarded stocks in homes can probably only be rivaled by the prohibition era.
Nevertheless, the truth is that we are living in uncertain times with rife anxiety.
Survival instincts are bound to surface even for the most rational of us.
There can be a method to the 'madness' though; fighting over tissue rolls does not have to be how you get through this period.
So, if you are looking for a shopping list that covers all your bases, here is one: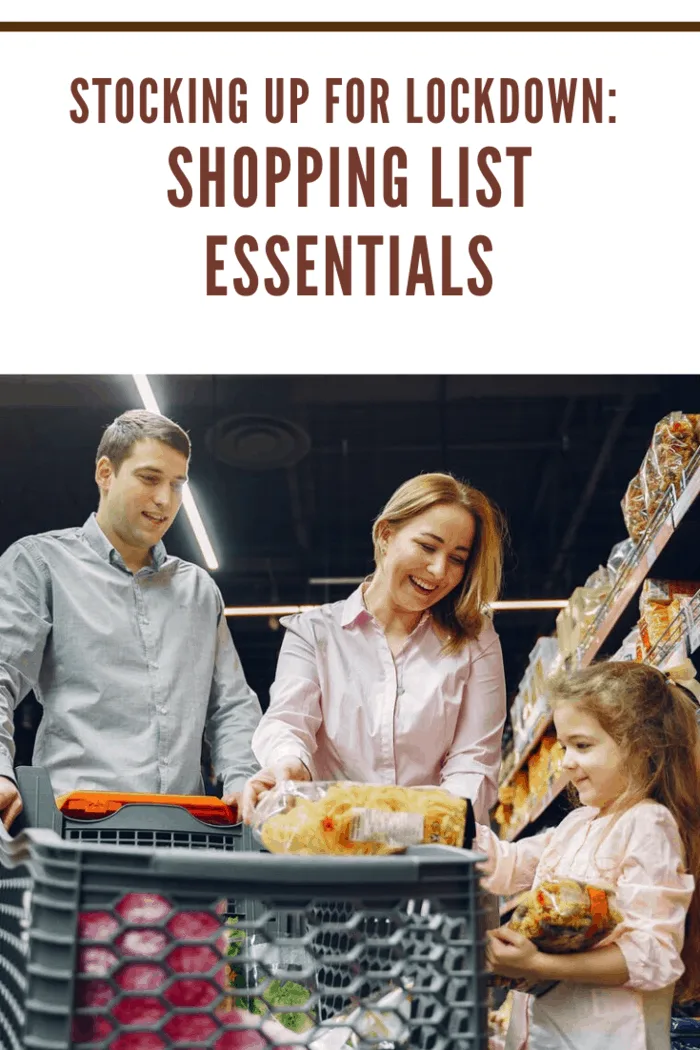 Stocking up for Lockdown: Shopping List Essentials
Canned Goods
Canned goods came about as an innovation to ensure the armies of the world had enough supplies to last them through wartime.
While old methods used questionable materials like wrought iron for packaging, improvements have been made.
There are now more refined procedures that use safe aluminum.
Further, high standard sealing technologies such as the LPE can seamer ensures freshness is preserved.
What foods can you get?
The options are endless; from meat to vegetables and fruit too.
All you would have to do is store them in a cool area such as a pantry and neatly spread them out.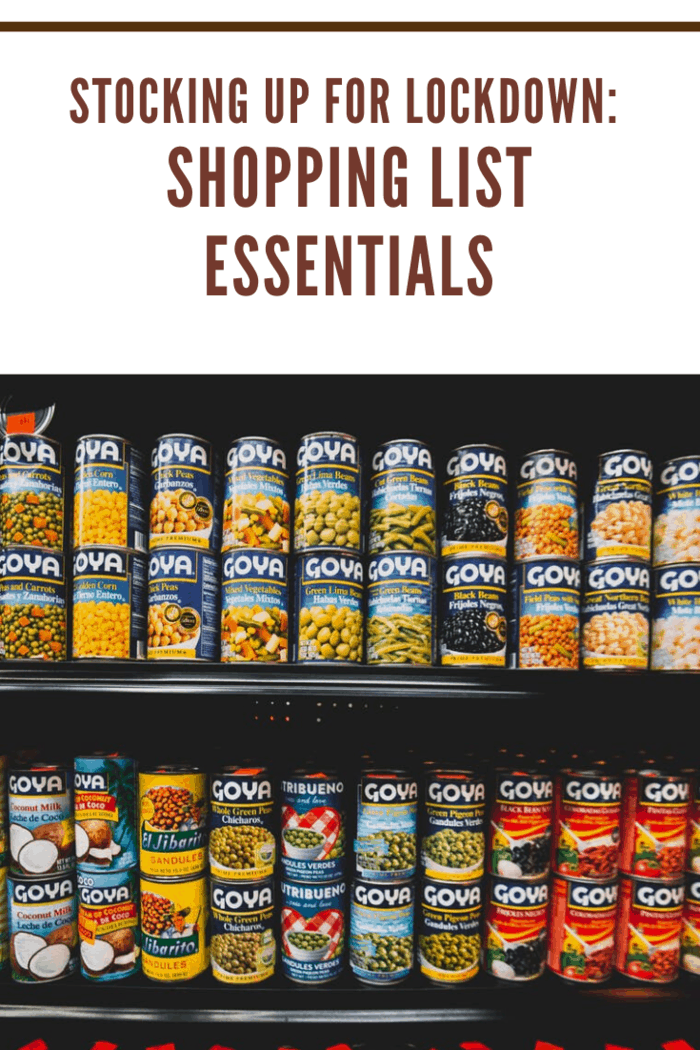 Other storage tips you can consider include:
Leave out any dented cans at the grocery store
Arrange by the date of production; use what was canned earliest as it has shorter shelf-life left
Avoid warm areas for storage
Refrigeration is unnecessary
Adding this to your shopping list does not mean you have to fully live on canned food, you could still stock up on perishables.
Still, it never hurts to have these for backup on the days you are not able to go for a grocery run.
Dry Goods
Whenever dry goods are mentioned, what comes to mind are usually: legumes, rice, pasta, flour, and sugar.
True, you will need them, but good luck missing your morning coffee or eating unseasoned pasta.
Spices, coffee, and tea are the neglected heroes of the dry foods shopping list, make a note to remember them.
As long as schools are not in session and you are working from home, consumption will be higher.
Kitchen supplies will get used more than before as the household now mostly eats in.
Considering dry foods can last for long periods of time, buying slightly larger amounts is advisable.
It is not only cheaper but will save you the hustle of having to replenish every week.
The banana bread phase of the pandemic seems to have ebbed away but it may be a good time to eat healthier.
Options such as alternating meat with pulses and legumes could give you more wholesome nutrition like these on foodal.com.
Perishables
It is fine to prefer fresh fruits, meats, and vegetables.
However, find a way to stretch them over time to avoid having to go outside unnecessarily.
High fiber intake can not be weighed against the value of your life.
It would be ideal to have a system.
For instance, you could finish what you already have and then clean your refrigerator before going for a fresh haul.
Often, when you mix dated and fresh vegetables they tend to all start expiring quite quickly.
Consider this idea for meats too because meat frozen for longer loses its quality.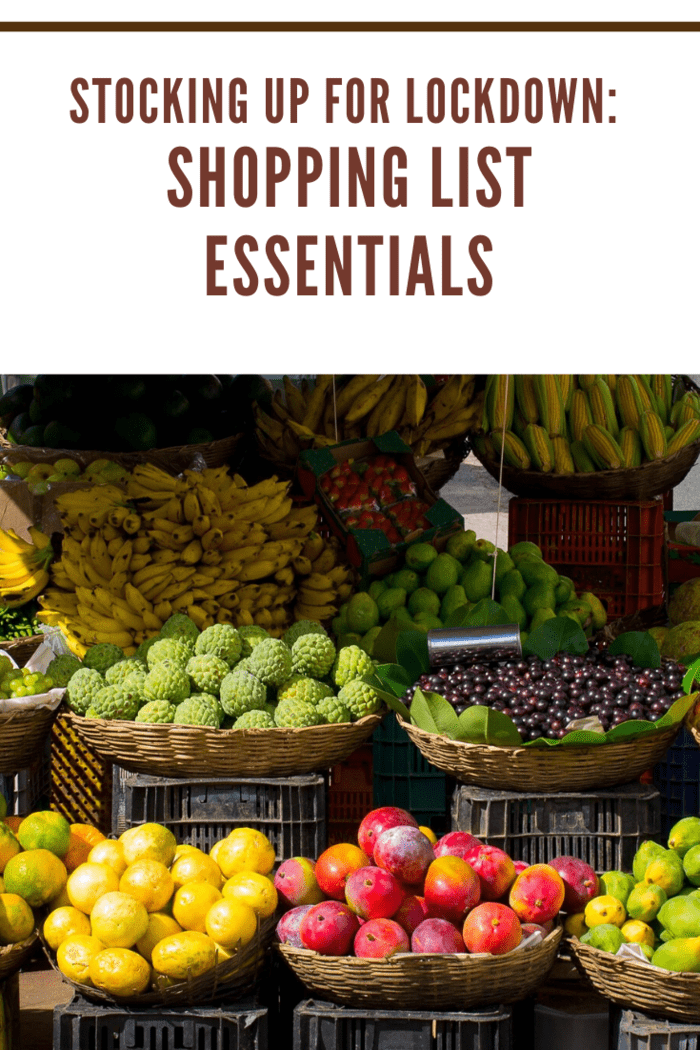 Medication
Hospitals may be under pressure but still, self-medication is not an option.
It is important that you seek medical advice when you begin feeling unwell.
However, if you do have pre-existing conditions that require medication, fill up your prescriptions.
Consult your physician and evaluate the possibility of them prescribing a quantity that can last you longer.
The pharmaceutical industry has been one of the industries hit by a shortage of raw materials during this COVID-19 period, says The Conversation.
As a result, some medications have been in scarce supply and are now selling at higher prices.
The lack of medication and more expenses could strain you both mentally and healthwise.
Therefore, the point here is not to hoard for hoarding's sake but to anticipate your health needs.
If you are fortunate enough to be fully healthy, you could make a few purchases just in case:
Birth control (where necessary)
Properly equipped first aid box
Safe painkillers
Ordinary over-the-counter flu relievers
Toiletries and Hygiene Supplies
The tissue wars were probably sparked by a fear of being stuck indoors and not having enough.
It was not so much the reason but the aggression that was unwarranted.
The truth is, yes, you will need to have enough toiletries.
Similar to all other supplies, the more you are home, the higher the usage.
Factor that in when deciding on how much you need, but be thoughtful of other shoppers.
A large part of staying safe from Covid-19 is keeping all surfaces clean.
Some experts also suggest wiping down the products you have purchased.
In light of all this, use your discretion in choosing which sanitization products work for you.
However, they should meet recommended health guidelines as not all products will do.
Child Care
Infants and toddlers have an endless list of needs from milk formulas, and diapers to baby wipes.
What you need will vary based on your child's age and your parenting preferences.
Still, their care products require prime space on your list because their comfort is crucial.
Conclusion
Panic buying is really what it suggests, a shopping spree driven by fear more than logic.
It will cost you money and most likely you will get home with stuff that is not what you need.
Planning will be kinder to your finances.
Plan on stocking up for lockdown and be prepared for anything.
As you go about your errands and transition through the uncertain waters of Covid-19, stay safe.