Are you trying to figure out the answer to, "What is the difference between a midwife and a doula?" Read this article to learn more.
Are you in the process of expanding your family and trying to figure out a birth plan that's right for you?
You've probably been deep in research about all of your different options.
There are so many! Standard hospital births, water births, home births, and the different people who can help you through this process, there's so much to think about.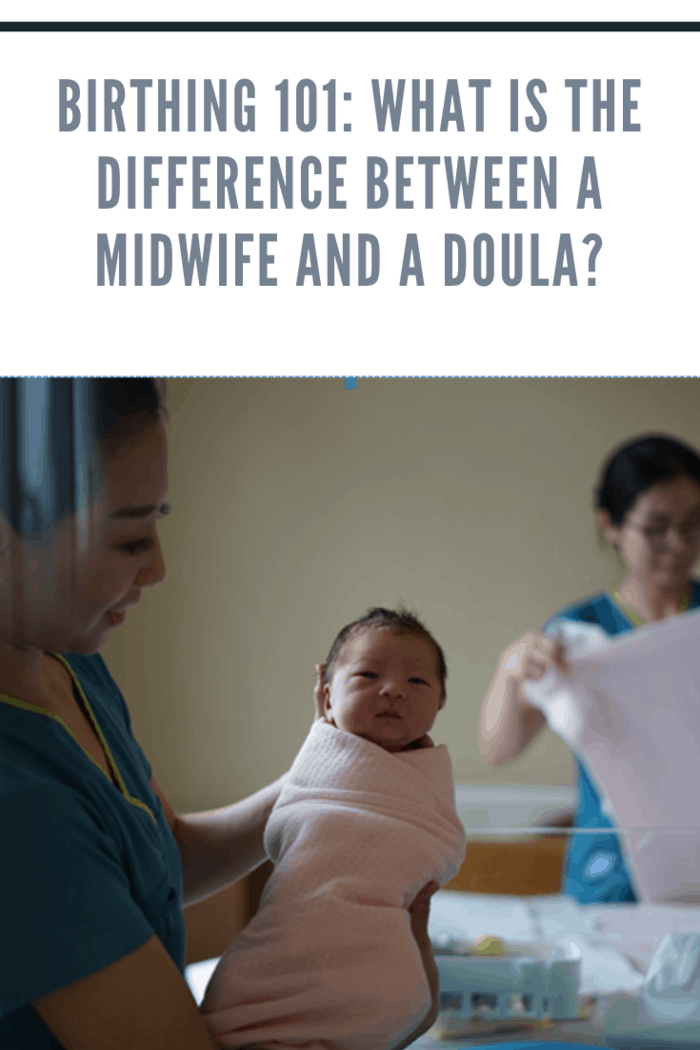 So what is the difference between a midwife and a doula anyway?
Both are people who help you through the journey of bringing a new baby into the world, but are there any actual differences between them?
If you've been wondering this same thing, you're in the right place. Keep reading to learn all about midwives, doulas, and why you might want to opt for either of them when your baby comes around.
Who Is a Midwife?
A midwife is a traditional role that's been around from before the time that we were doing hospital births.
Traditionally, midwives could be anyone trained in midwifery.
They weren't always medical professionals.
They were there to help people giving birth go through that process with the aid of someone who wasn't a member of their household.
In modern times, midwives are medically trained.
That said, women who opt for midwives generally do so in order to receive less medical intervention in their birth.
Midwives can work in hospitals, but they're more often present in home births or unique births.
There are different "levels" of midwives depending on their training.
There are certified nurse midwives who have gone through extensive medical training and are allowed to practice anywhere in the country.
There are also certified midwives who are educated in medicine but don't have quite as much training in the realm of birth.
They're not as free to practice as certified nurse-midwives.
Certified professional midwives have no background in medicine, but they are experienced in birth, even if it wasn't professional.
They are less likely to be able to practice in their chosen state.
Lay midwives are the most traditional kind.
They haven't received medical training, but they have received extensive informal training.
This is the choice many women will make for a complete lack of medical intervention.
What Do Midwives Do?
Midwives support the mother.
While a doctor is going to focus on the medical side of things, the midwife is more interested in overall health and wellness that will transfer to the new baby.
The midwife also acts as a kind of family planning doctor.
You can hire a midwife while you're trying to conceive.
They will be the ones to handle the prenatal tests and examinations, as well as the ones to help you make your birth plan, says Baby List.
They will typically be less pushy than a doctor.
Many midwives have had children of their own (although there are midwives of all genders, so some have not).
They're more likely to be sensitive to the desires of the mother.
Midwives provide education about the early days of child-rearing, and they give you emotional support during labor while also delivering the baby.
In short, a midwife is a big and varied position.
Midwives are in communication with doctors for practical reasons, but also to be prepared if anything goes awry.
Who Is a Doula?
Doulas are not medical professionals.
They are informally or formally trained people who have passed tests and received instruction on how to best support a family that is ready to welcome a new baby.
Because a doula operates so differently from a midwife, you are able to have both if you so desire.
You can also communicate with a virtual doula if an in-person doula isn't available.
What Does a Doula Do?
A doula is there to provide support to the new parents.
They can help you develop your birth plan, but they're also able to educate you on the birthing process and assist in giving you coping mechanisms and breathing techniques to use during the birth.
During labor, the doula supports both parents but is mostly focused on the person giving birth.
The doula will help encourage and support you by making sure that you're getting adequate food and water.
They'll provide emotional support and even some physical comfort via massage or gentle touches.
They will make sure that the medical staff is following your birth plan, even if it changes throughout the process.
The best part of a doula is what they do after the birth.
They can support the family after the baby is born.
A doula can educate both parents about their new roles, as well as any siblings that might be there.
A doula assists with breastfeeding support and education, and the doula will ensure that you aren't straining yourself after the baby is born.
According to Dona, a doula may make meals or drinks for keeping the new parents in good health in the day or days following the birth.
So What Is the Difference Between a Midwife and a Doula?
A midwife works more "hands-on" on the medical side of things.
They're able to provide medical assistance as well as emotional assistance but are mainly involved in prenatal and labor care.
A doula isn't a medical professional.
A doula is much more concerned with the health and well-being of the parents, but likely won't deliver a baby or provide medical assistance.
A doula also provides care after the baby is born and acts almost like a member of the family.
Are Midwives and Doulas Right for Your Birth Plan?
So what is the difference between a midwife and a doula?
They're different roles!
There's nothing wrong with choosing to have both a midwife and a doula available for you during this new and exciting time in your life.
You need and deserve all of the support that you can get, and with both of these professionals by your side, you can get it.
For more posts like this, keep reading our blog!