As more of us are having to work from home we are starting to see some people struggle with adjusting to this new way of life, especially balancing being a parent and working at the same time.
Instead of going into the office we are walking into one of the rooms in the house and feeling generally unmotivated and distracted.
Here we have a few ways you can look to keep your work time productive and still be a supportive and caring parent.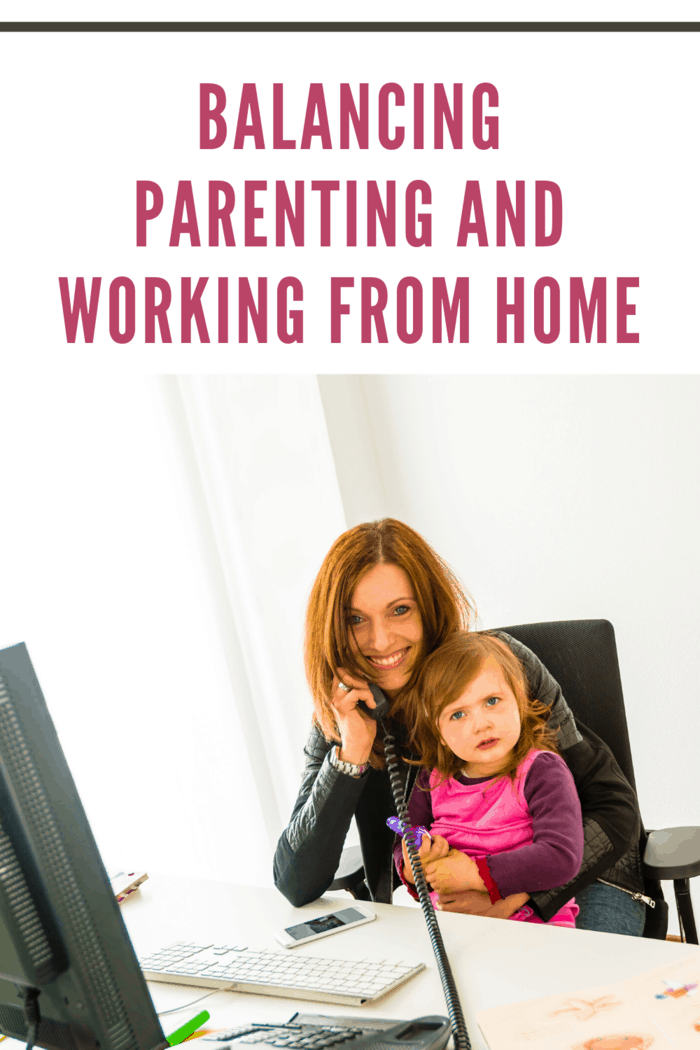 Workspace
You need to have a set workspace that you will use as your new place of work.
This can be an office room dedicated for work time only, a spare bedroom maybe.
If you don't have the space to have an entire room dedicated for a workspace then look to clearing a table or desk that you can sit and with your laptop or computer and use this for work.
This area should only be used for working, you want to be able to try and distance yourself from work when you leave the desk, you also want an area that if the family sees you there working that you can be left to try and get through wants needs to be done.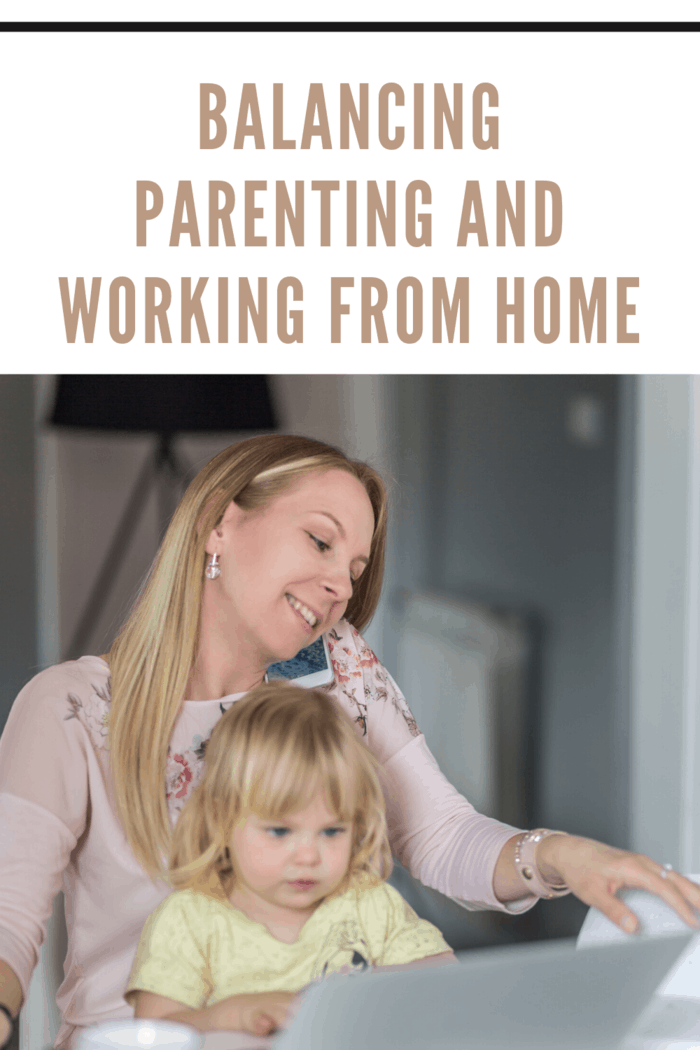 Routine
Keep your routine, you may not be commuting to work every day, but you should make a routine and stick to it.
So have your alarm set as you would get your morning workout done to get you awake and give you energy for the day.
Breakfast for you and the kids, tidy up get and get the kids set for the day.
They may not be going to school, but they will also benefit from a daily routine.
Get ready for work, you may not be going into the office, but you should still dress for it.
This will give you a purpose and get you in the right mindset, ready for work just like you would if you were going into the office just without the commute.
So, get your favorite white dress shirts laid out for the week and choose one for the day ahead, pick out your go-to tie and hit the home office.
Plan out your breaks and lunches as normal, when you finish work you can get into your home clothes.
Then you can set on getting dinner ready what you want to do for the evening.
Remember you are home with the kids so plan that into your day.
Have set time with them and set them tasks or schoolwork to keep them occupied.
Whilst they are occupied you will have time to concentrate on your work.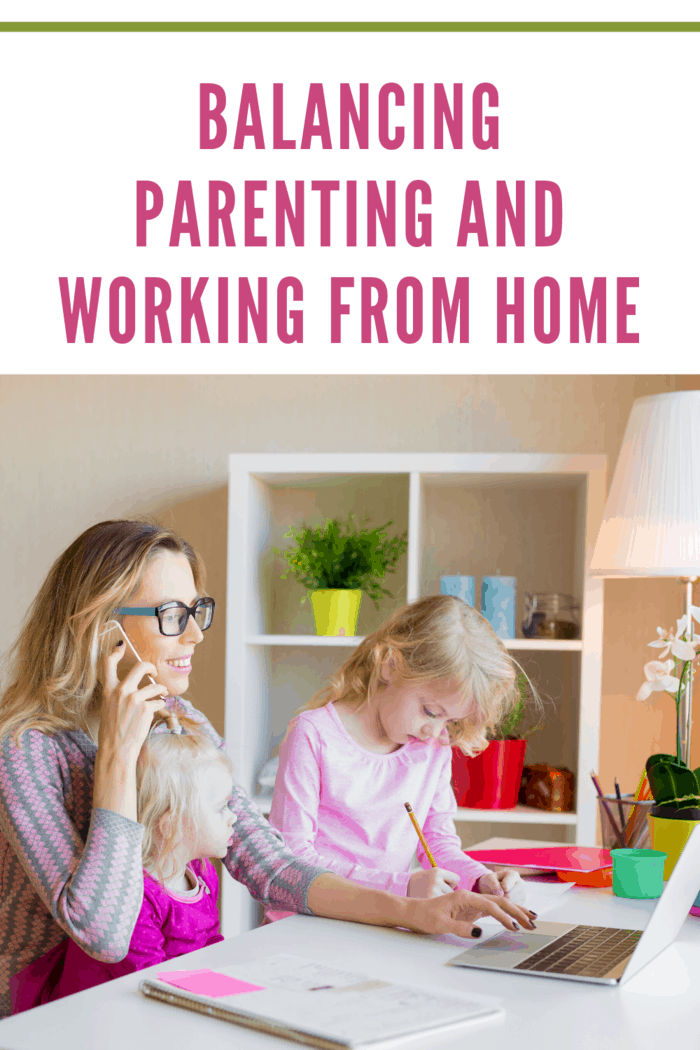 Nap Time
Nap time for the kids can be a great time for you.
Keeping them in a routine will also help schedule you're your day.
This time can be used just for you to relax and have a bit of time to tidy or just catch 5 minutes for you.
You can use this to have some concentrated work time but whatever you do with this time make sure you make the most of it.
Having an Honest Relationship With Your Employer
Having good communication with your employer whilst working from home is key to having a good work-life balance.
Letting them know what your position is at home with kids is important.
They will understand that some things won't be able to be done at the exact same schedule as before they will still be done but if you need to attend to your child for half an hour, they are going to be flexible and will work around this.
They won't be able to be flexible with you if they do not know the situation at home.
If you need to spend a bit of extra time getting the child off to sleep or making sure they don't throw their food everywhere at lunchtime let your employer know.
Keep your employer aware of what is happening so that they are not expecting something that is unattainable.
If they don't know the situation or if you are having problems, they can help or be flexible.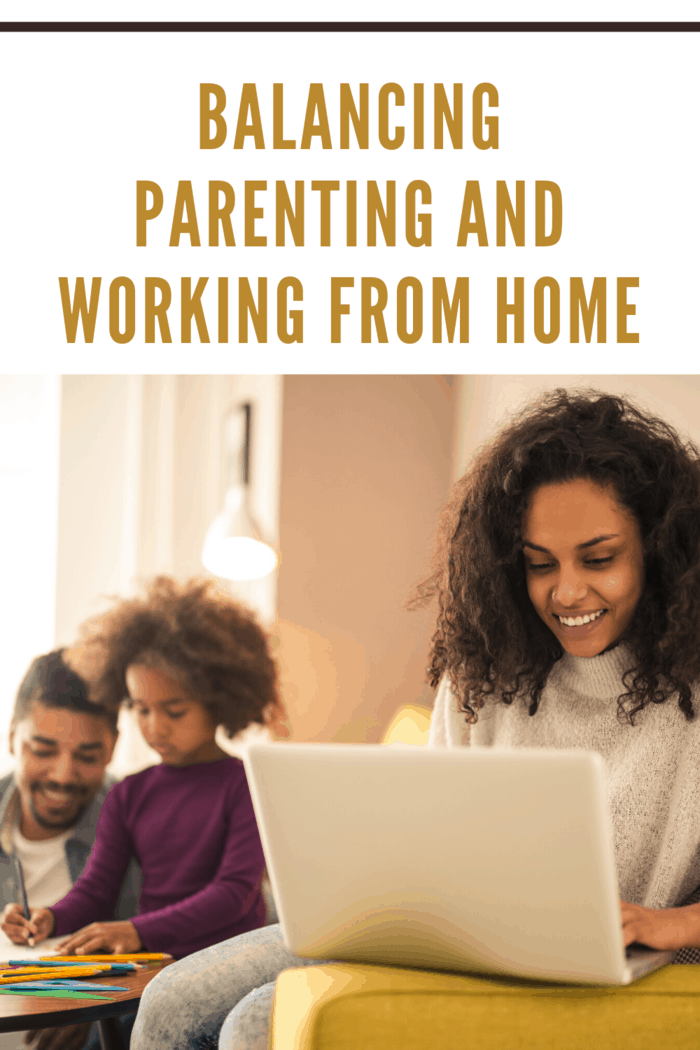 Key Points to Remember
Your employer needs you to work and for you to do that they need to understand that having children with you whilst you are working will cause breaks, delays and unconventional timing but you can still do what is needed, so good communication and a bit of give-and-take will make everything smoother.
Keep your routine dress to impress even if you are working at home it will help get you into the work mindset and help with your productivity.
Take advantage of naptime to give yourself 5 minutes away from everything.
Working at home and balancing parent life can be the best of both worlds so whilst you can do it try to enjoy your time and make the most of it.