Start your day with a burst of flavor and protein-packed goodness by indulging in our Scrambled Egg Breakfast Burrito. This delightful morning treat combines fluffy scrambled eggs, wholesome black beans, creamy avocado, and tangy Greek yogurt, all wrapped in a whole wheat tortilla. With just 15 minutes of prep and cook time, this breakfast burrito is the perfect solution for those busy mornings when you need a quick, satisfying, and nutritious meal to fuel you through the day. Whether you're enjoying it at home or on the go, our Scrambled Egg Breakfast Burrito is the ultimate breakfast choice, offering endless opportunities for customization to suit your taste and cravings. Get ready to take your breakfast game to a whole new level with this mouthwatering and versatile recipe.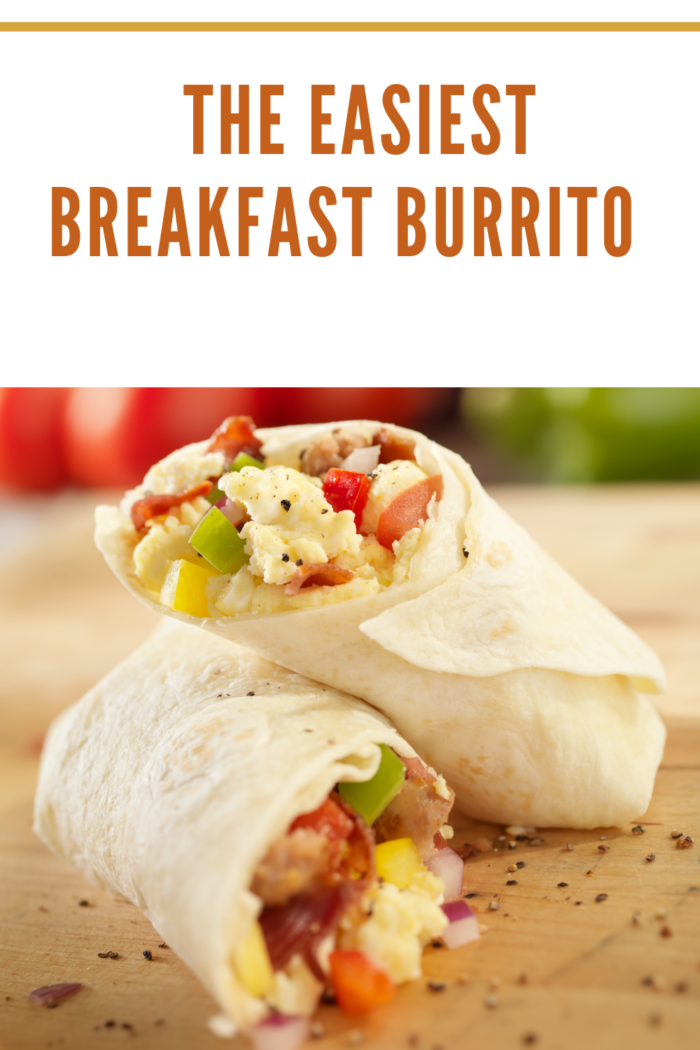 Scrambled Egg Burrito
Yield: 1 serving
Prep Time: 5 Minutes
Cook Time: 10 Minutes
Total Time: 15 Minutes
Small workspace or dorm area? No problem. This Scrambled Egg Burrito requires little preparation and is packed with protein to help fuel you through classes. This recipe can be a foundation for customization—add your favorite burrito ingredients for variety.
Ingredients:
Cooking Spray
¼ cup low sodium black beans, drained and rinsed
1 large egg
1 (8-inch) whole wheat tortilla
½ avocado, mashed
½ cup plain Greek Yogurt
Directions:
Place a frying pan over medium heat and lightly spray it with cooking spray.
Add the egg and black beans to the pan and cook, constantly stirring, to scramble the egg for about 3 minutes or until the egg white is no longer runny.
On the bottom quarter of the whole wheat tortilla, place the scrambled egg with beans.
Top the egg with mashed avocado and Greek yogurt. Feel free to add any additional toppings of your choice.
Roll the tortilla into a burrito by first folding the bottom of the tortilla over the filling.
Next, fold each side over about 1 inch to form an open envelope shape.
Now, tightly roll the burrito from the bottom, gently pulling the filling part of the roll back until it reaches the top of the tortilla.
Remix Tip:
This is a great way to use up leftovers. Try adding leftover meat (cut into strips or cubes) or leftover vegetables to the burrito filling.
Variation 1: Skip the tortilla and add the scrambled egg and black beans to toast, along with mashed avocado.
Variation 2: Customize your burrito by adding grated cheese, breakfast sausage, diced tomatoes, salsa, ketchup, black olives, spinach, cottage cheese, or any other toppings you desire. Just make sure not to overstuff your tortilla.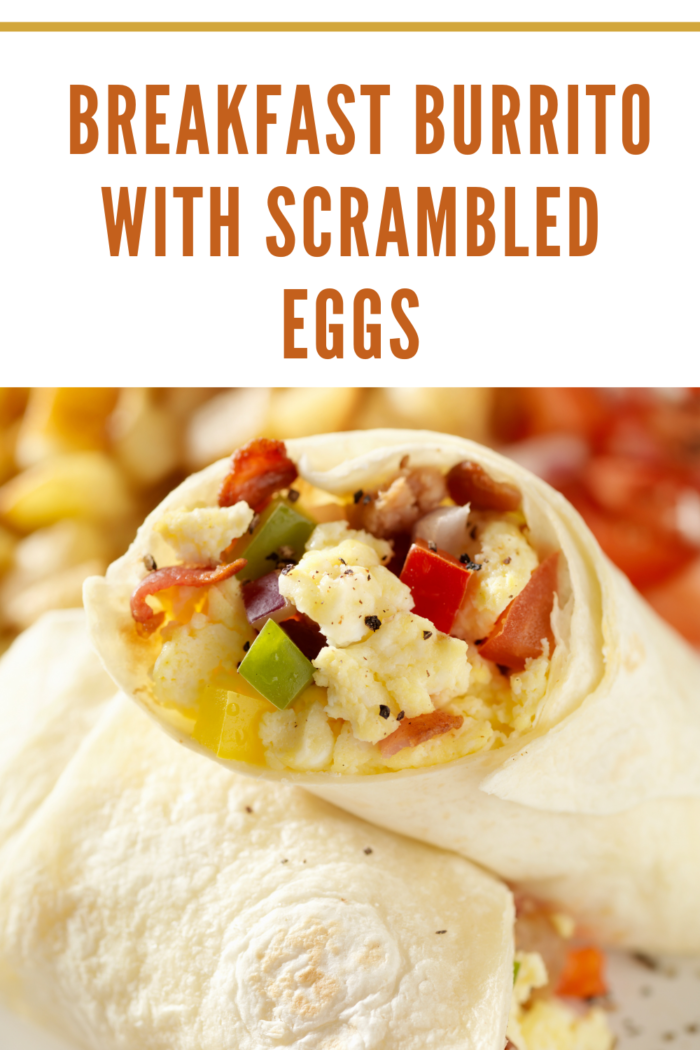 Cook's Note:
Experiment with different combinations of ingredients to create your own signature burrito. Whether you prefer a classic vegetarian version or one loaded with savory meats and cheeses, this versatile recipe is sure to satisfy your cravings.
Serve this Scrambled Egg Burrito for a quick and delicious breakfast or lunch that energizes and prepares you to tackle your day! Enjoy the burst of flavors and textures in every bite, and remember, the possibilities for personalization are endless.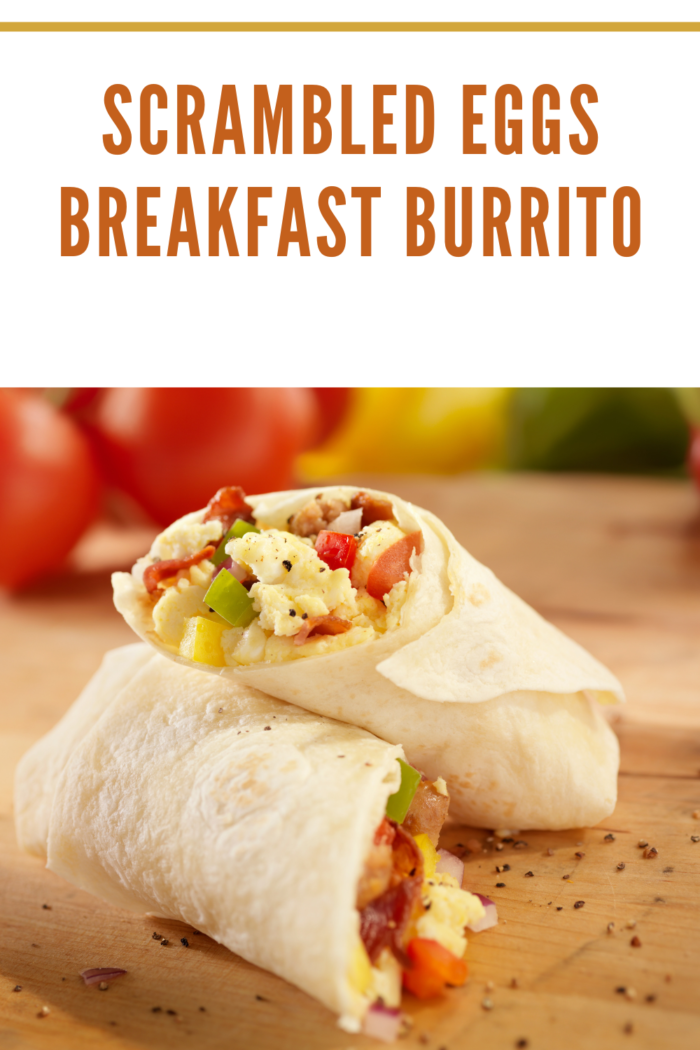 FAQs for Scrambled Egg Breakfast Burrito:
Can I make this breakfast burrito ahead of time? Yes, you can prepare the scrambled egg filling ahead of time and store it in an airtight container in the refrigerator. When you're ready to enjoy your breakfast burrito, simply heat the filling in a microwave or on the stove and assemble it in a fresh tortilla with your desired toppings.
Can I freeze the Scrambled Egg Breakfast Burrito? Yes, you can freeze the burritos for future convenience. After assembling the burrito, wrap it tightly in plastic wrap or foil, then place it in a resealable plastic bag. Label the bag with the date and freeze for up to 2-3 months. To reheat, remove the burrito from the freezer, and microwave it on a microwave-safe plate for 2-3 minutes, flipping halfway through, or heat it in a preheated oven at 350°F (175°C) for about 20-25 minutes.
Are there any substitutions for the ingredients in this recipe? Absolutely! Feel free to customize this breakfast burrito to suit your preferences or dietary restrictions. You can substitute black beans with pinto beans or kidney beans, use corn tortillas instead of whole wheat tortillas, and swap Greek yogurt with sour cream or your favorite salsa. Additionally, you can add your choice of cheese, vegetables, or meats to make it even more satisfying.
Can I make this breakfast burrito vegan? Yes, you can easily make this recipe vegan by omitting the egg and Greek yogurt. Instead, you can use tofu scramble as a substitute for the eggs and opt for a vegan yogurt or cashew cream for the creamy element. Ensure that all other ingredients, such as the tortilla and toppings, are also vegan-friendly.
How long can I store the leftover burritos in the refrigerator? Leftover breakfast burritos can be stored in the refrigerator for up to 3 days. To store them, wrap the burritos in plastic wrap or foil and place them in an airtight container to maintain freshness.
Can I add hot sauce or other condiments to the burrito? Absolutely! You can add your favorite hot sauce, salsa, or other condiments to enhance the flavor of the burrito. Experiment with different flavors to find your perfect combination.
Can I make this recipe gluten-free? Yes, you can make this recipe gluten-free by using gluten-free tortillas instead of whole wheat tortillas. Additionally, ensure that all the other ingredients you use are gluten-free as well.
Can I use canned refried beans instead of black beans? Yes, you can use canned refried beans instead of black beans. Simply warm the refried beans in a separate pan and use them as a base layer before adding the scrambled eggs and other toppings.
Enjoy your Scrambled Egg Breakfast Burrito!