San Francisco is my favorite travel destination.
There are Sundays, on the porch where my mind wanders.
It escapes the monotony of the here and now and dreams up magical places.
My favorite ones are vacations. Nothing says family like a road trip adventure.
My ideal US Family Great Getaway destination would be San Francisco, California. We've been here before.
It's a day's drive–just long enough to feel like we've escaped and short enough that the bickering doesn't drive me bonkers.
San Francisco.
It's the city I love.
Perfect weather, regardless of the season.
The city is rich in history and diverse enough to appeal to every member of my family.
It's the city sung about by Journey and the one we leave our heart in.
It's perfect!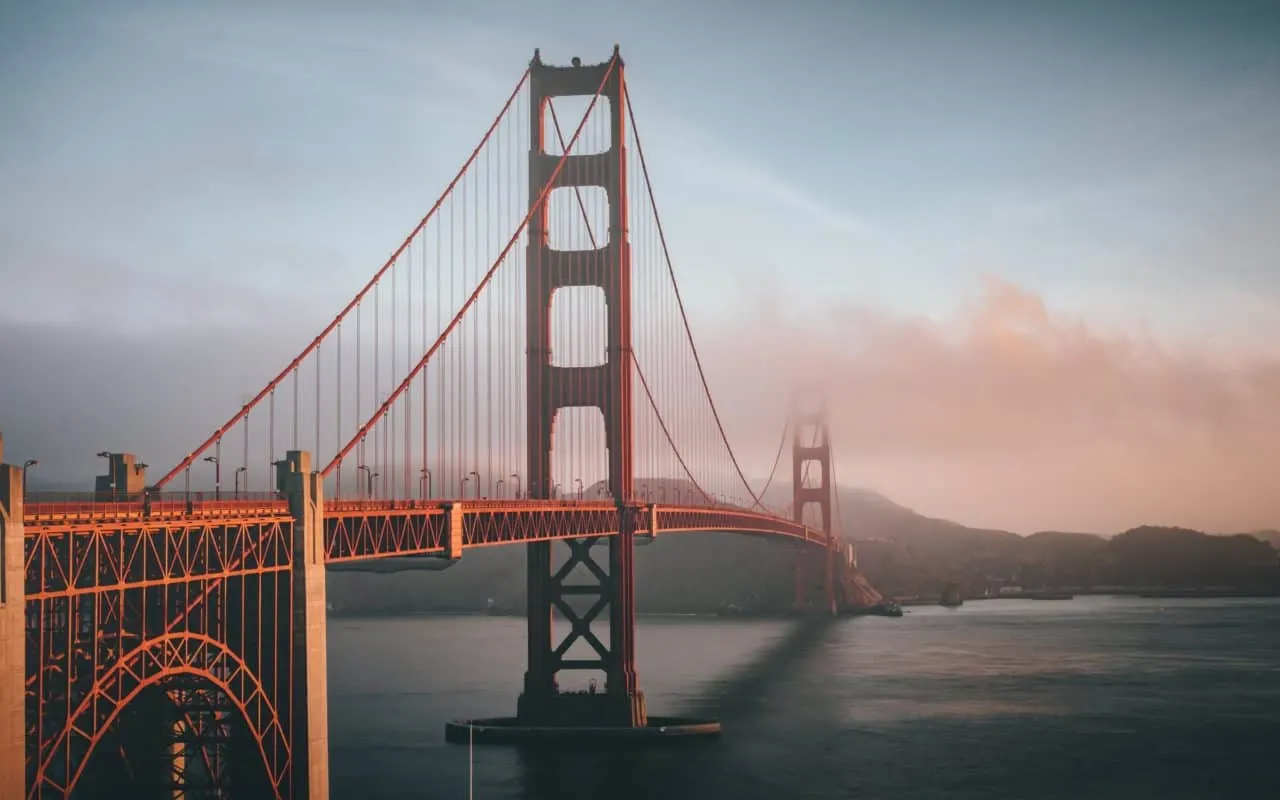 Though the route is a tad longer, I dream of coming in from the Folsom side.
Across the Golden Gate Bridge.
At roughly 1.7 miles long, it's the perfect gateway to this beautiful city.
It's captured on postcards, and I can lay claim to my paternal grandmother walking across the bridge the very day it opened to walking traffic.
Just across the bridge lunch at the Golden Gate Park to feed our bodies and nourish our souls.
A celebration of arrival.
My Zac would love it here.
Tea in the Japanese Tea Garden, home of the 1894 World's Fair.
It's the perfect place of tranquility after our long drive into this city of fame.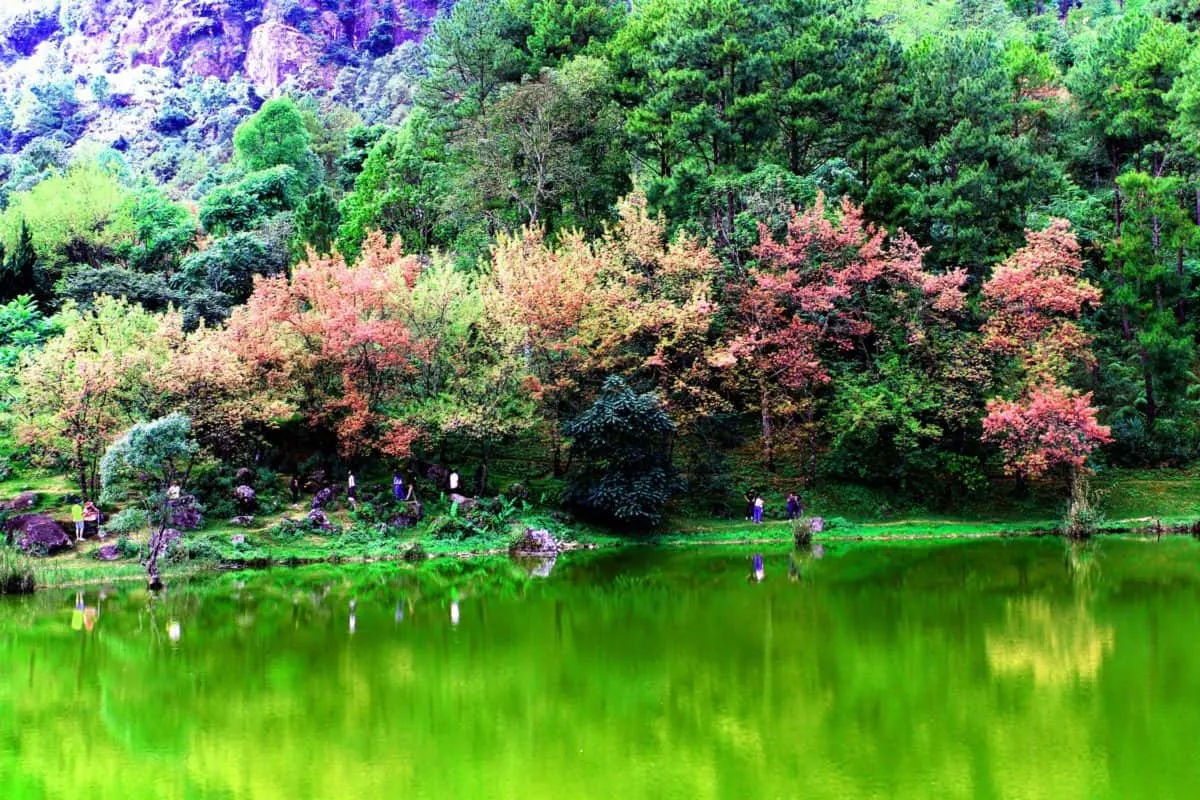 Because I have kiddos who touch everything and look more with their hands than their eyes, the Exploratorium is a must stop to get the ants out.
Science and the world around us come to life here with more than 650 "DO" touch exhibits.
Besides, it has to be one of the most beautiful buildings in the universe!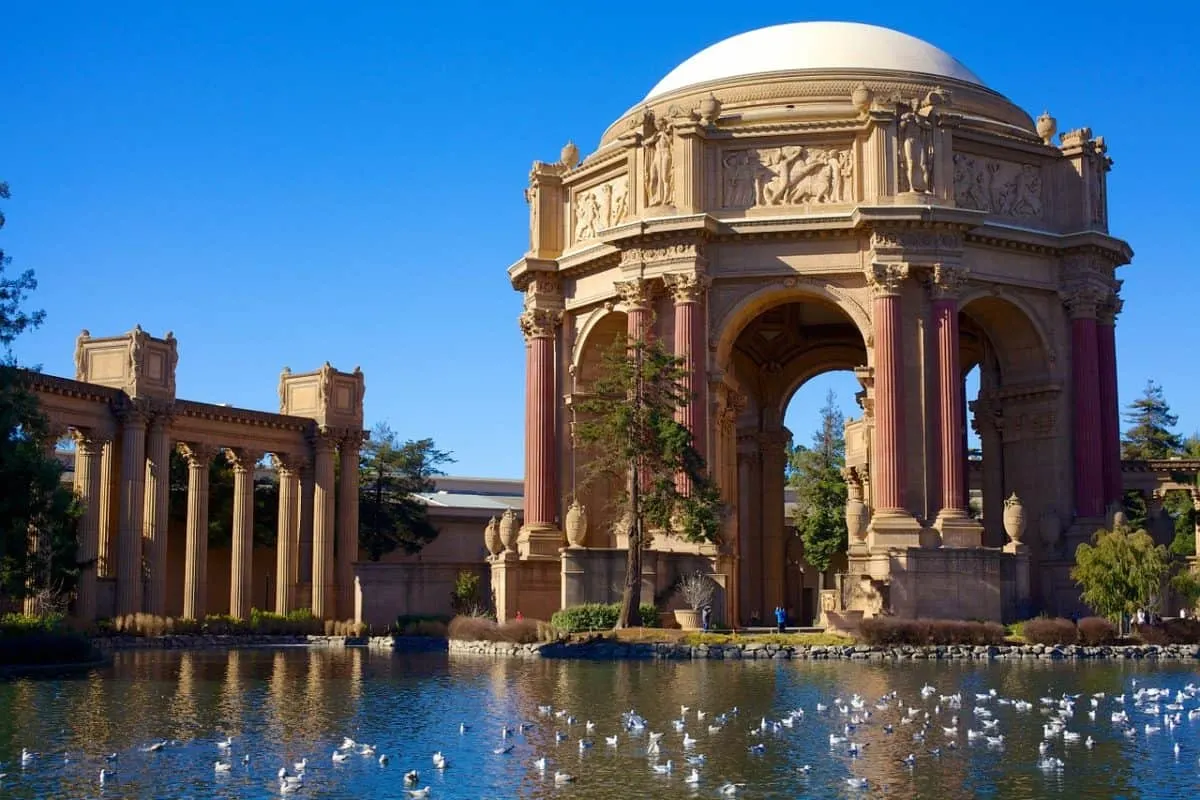 Fisherman's Wharf was the destination of my husband and my first date.
We ate at a Japanese restaurant where he introduced me to Sushi and bet me $5 I wouldn't eat the entire glob of wasabi.
I did, and he never paid.
Still, the Wharf is home to Pier 39 and who can resist the smells of Ghirardelli Square?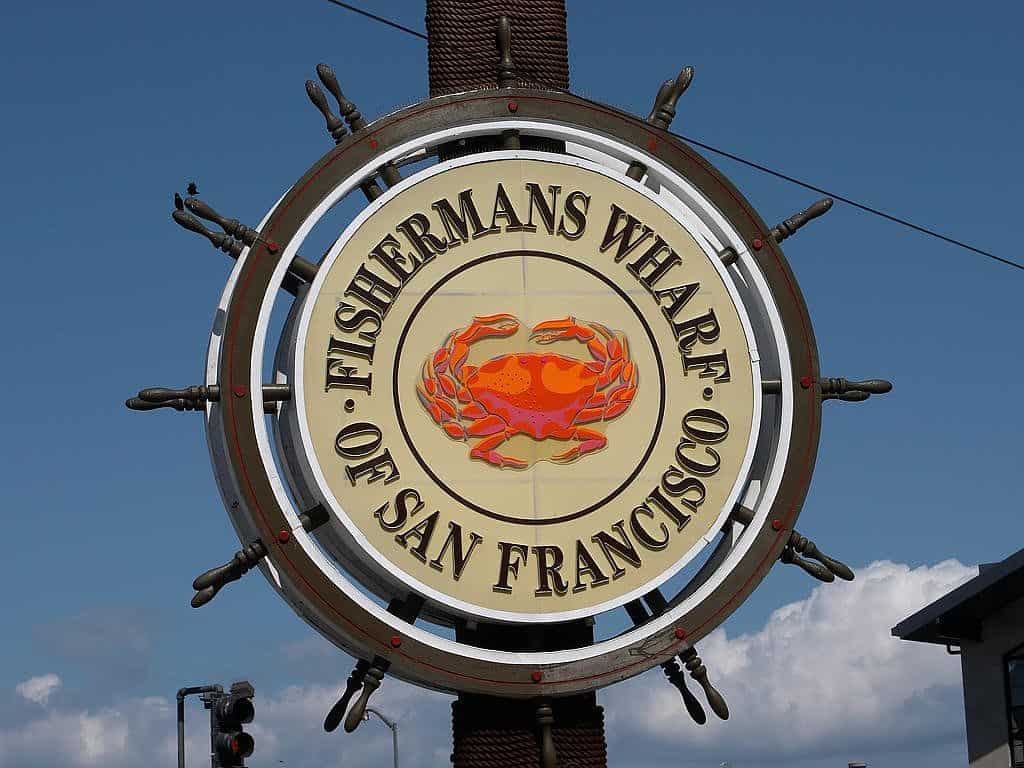 A big blue boat might be the perfect way to round out a day with a destination of Alcatraz.
I've never made the journey, but it intrigues me.
I daydream from the Wharf of those prisoners there and if, indeed, those few truly survived their escape.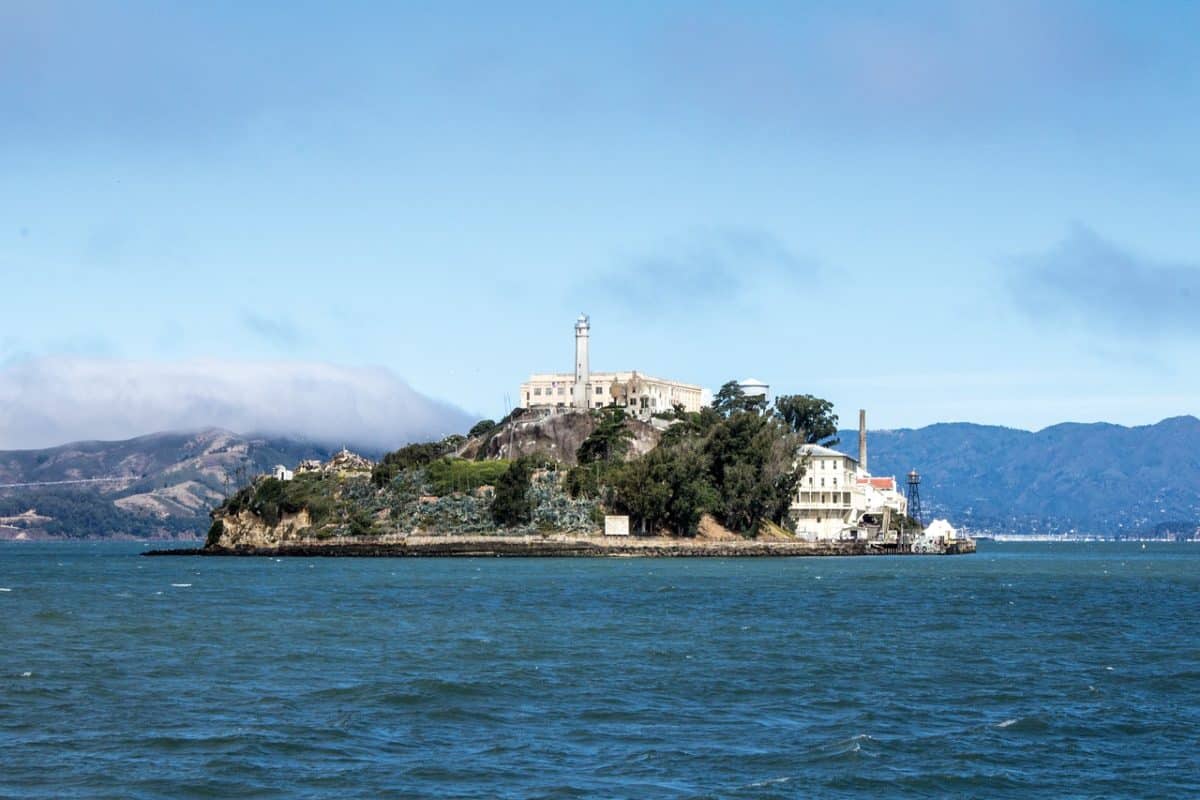 Cable Cars fascinate me. Traveling the same roads for a century.
I love the sound of them and dream of taking the California Street line through the Financial District and on to Nob Hill.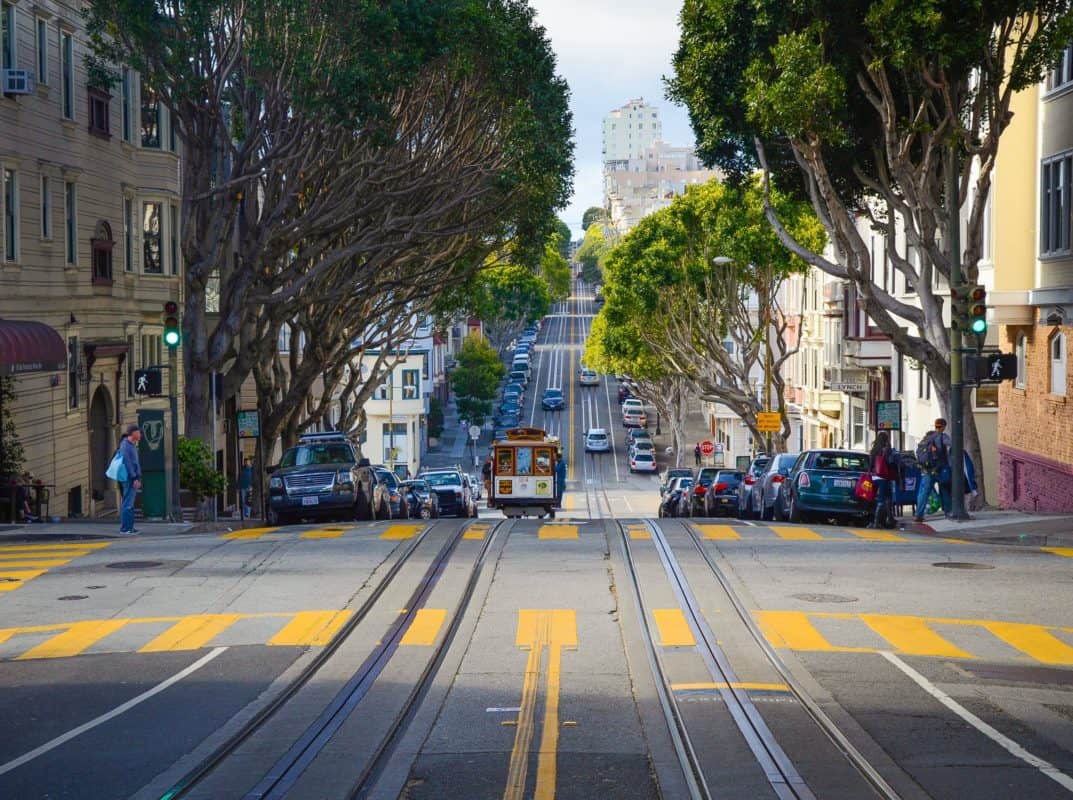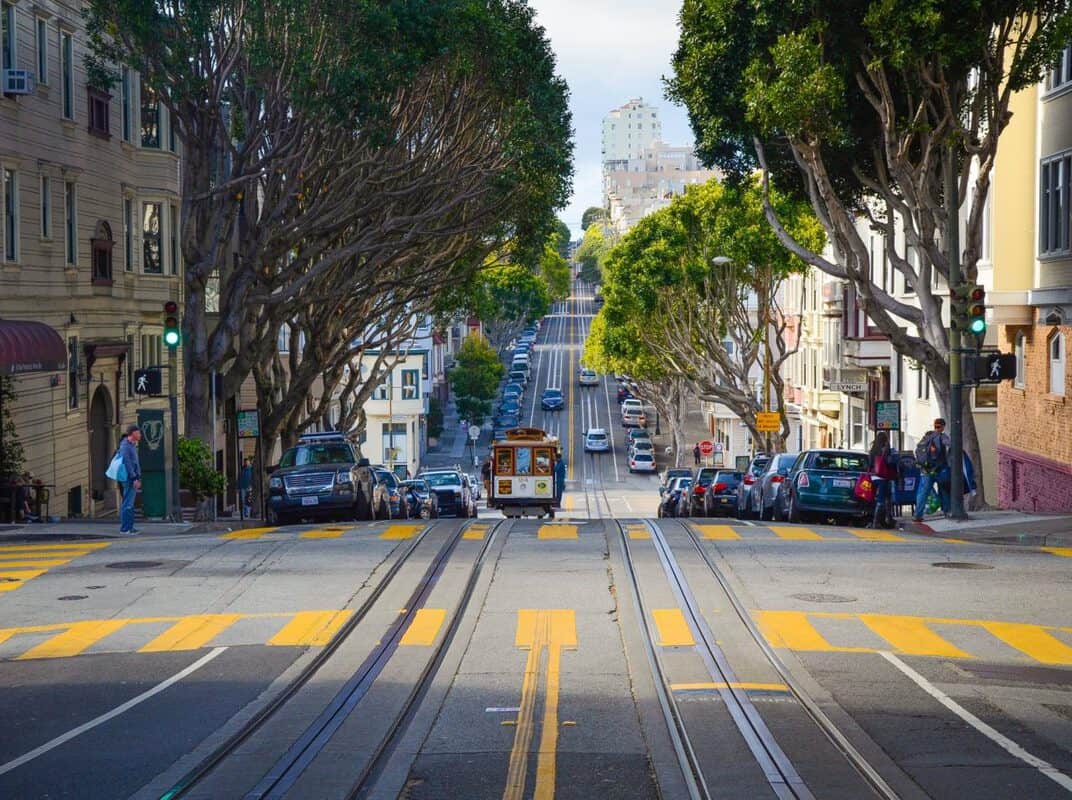 My husband tells me there's a restaurant in Chinatown that's a must-do.
He's been, and I'm eager to experience it.
My time in China Town had me feeling like a tourist with my camera around my neck and feeling out of place with my English only skills.
It was beautiful and fascinating, and I want nothing more than to go back.
China Town is also the place my parents visited while living in Sacramento…they had no idea how big a bag one pound of Fortune Cookies were when they requested that quantity!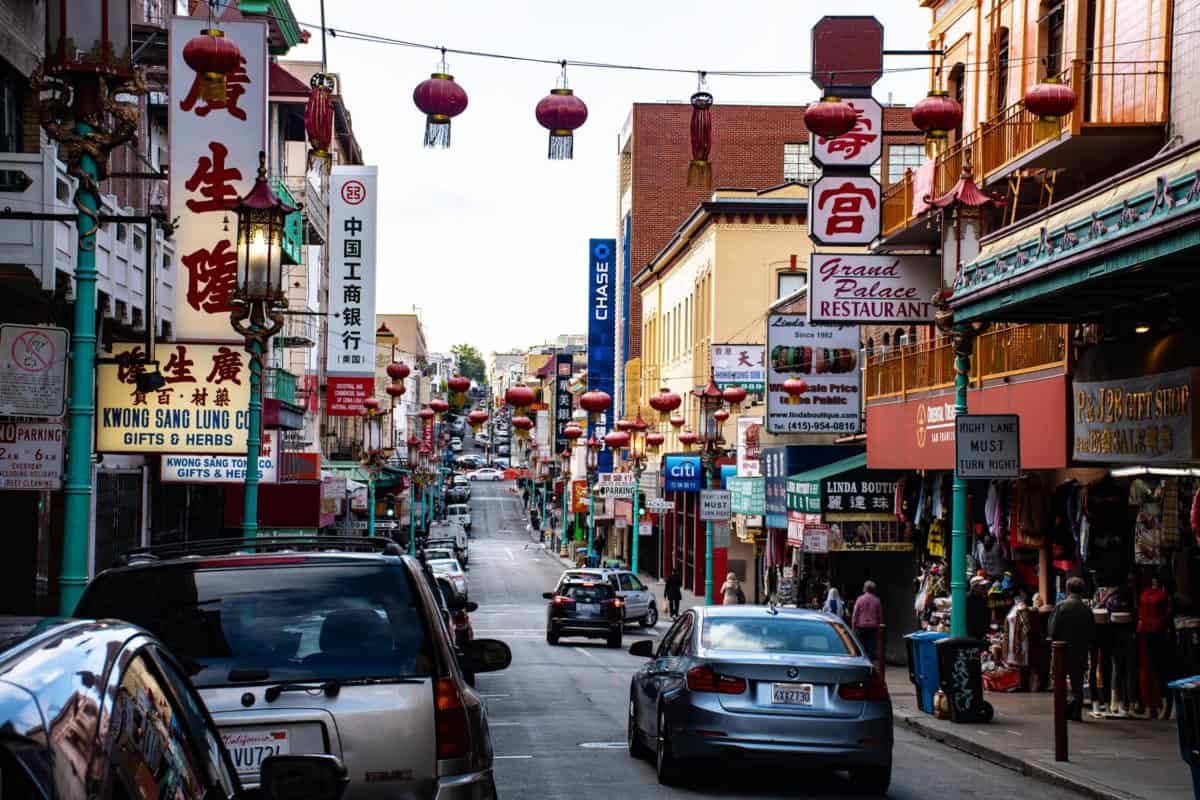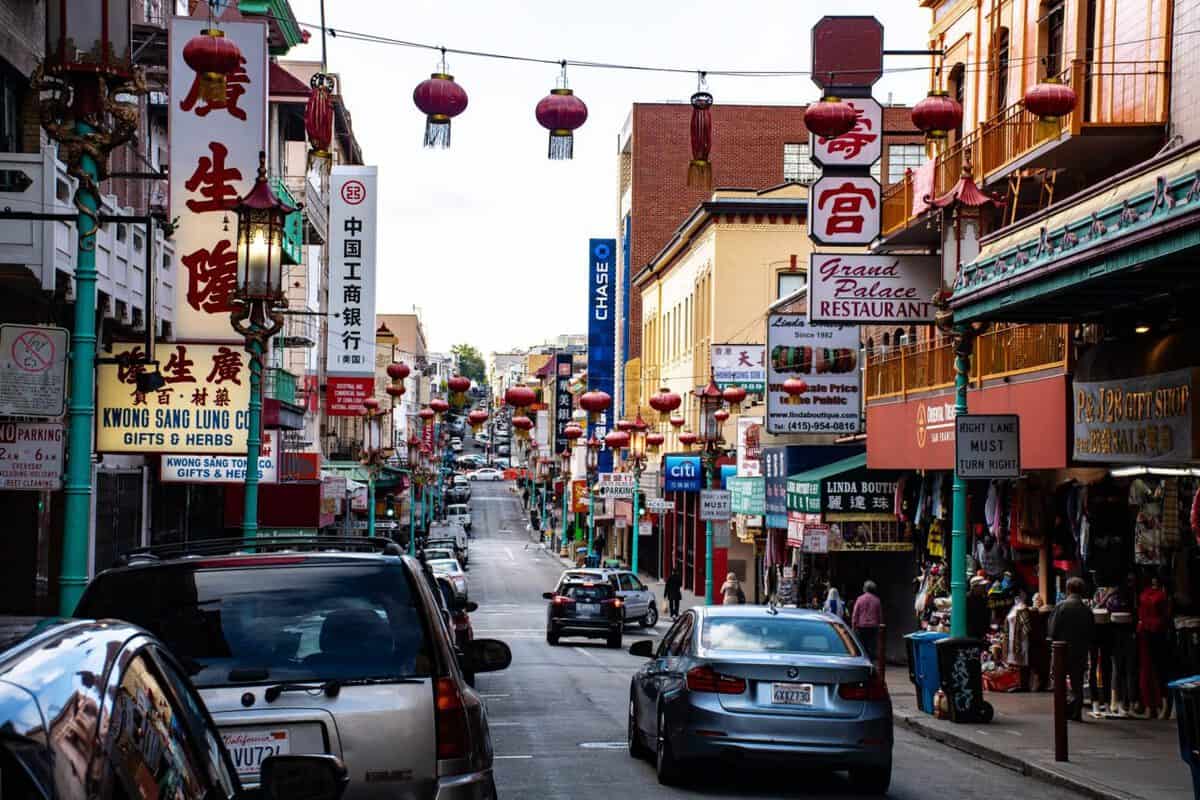 Grace Cathedral appeals to the romantic in me.
Such a beautiful building.
Inside it is serenity and beauty everywhere.
Outside it leaves me in awe.
I dream of attending a wedding here.
There's so much to do in San Francisco.
This is my shortlist.
It's the places that represent the beauty and diversity of the city.
It's where Joe DiMaggio placed roses on Marilyn Monroe's grave every year until his death.
It's where culture collides with life. It's where I dream of my Ideal US Family Great Getaway.
A drive up US 1 to Santa Cruz for a stay at the Dream Inn hotel.
Where is yours?
—
About Alamo
Founded in 1974,
Alamo Rent A Car
is a value-oriented, internationally recognized brand serving the rental needs of airport leisure travelers. Alamo offers low rental rates and a hassle-free customer experience at the most popular travel destinations throughout the United States, Canada, Mexico, the Caribbean, Latin America, and Asia. Also, Alamo customers in the U.S. can conveniently choose their own vehicles, based upon their reservation and requested car class, and then simply drive away from the airport.

The Alamo membership club, Alamo Insiders, offers its members numerous perks including exclusive, member-only deals, quick and simple reservations, and frequent traveler miles with each rental.
I wrote this blog post while participating in the SocialMoms and Alamo blogging program, for a gift card worth $50. For more information on how you can participate, click here.