Dress the Kiddo with Star Power For Halloween or Any Day
When dressing your child as a rock star, you have to consider all areas of attire, including the clothes, hair, hat, belt, shoes, accessories and, most notably, the attitude.
Dressing your child as a princess, prince, or fairy are popular costume for children.
Why not let your child stand out by dressing him up as a rock star?
The market is full of rock star fashion apparel that is worth checking out.
The best times to show off his new fashion are birthday parties, costume parties, and other upscale social events your child could attend occasionally.
You can still keep a little of that rock star vibe no matter where you are by keeping his shirt un-tucked.
Because of accepted dress codes, it may be tough to carry out a rock star look during school days.
But you can add a touch of the rock star look through his hair.
Try this look on your baby or toddler and see his rock star side shine through.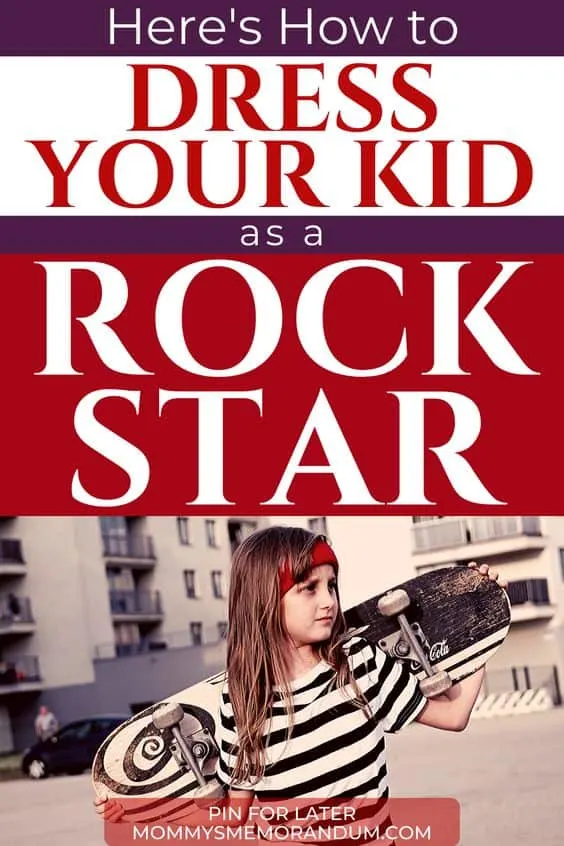 Rock Star Fashion for Kids
Clothes
Rock stars are characterized by having lots of black in their clothing.
The most basic attire for rock stars is a pair of stylish ripped jeans paired with a black rock tee.
You can also try leather jackets and pants.
For girls, a corset will be a thumbs-up. Just make sure that it is comfy for your child and not as tight as it is supposed to be for adults.
You can also have a zebra-striped dress and match it with a cute headband.
For more ideas, check out online sites or those mini-games featuring rock star dress-up.
Hair
A child without a cool hairdo can't give off a rock star vibe.
Just remember not to choose crazy colors or the classic Mohawk.
Instead, you can have his hair on spikes.
For little girls, a matching headpiece will do.
If you want to play it safe, you can buy a cool rock star wig to fit your child.
Hat
Trucker hats will do, as long as the prints on them are for rock stars.
Black hats with a skull and crossbones or musicals are preferable.
You can also choose fedora hats.
Since you want to make the hat suitable for rock stars, choose one with a rock star print or do it yourself.
Belt
Belt buckles and rock-studded ones are cool belts that will match any rock star outfit.
Shoes
To help complete the rock star look, it's best to wear high-heeled boots.
You can also choose black cowboy boots for a change. High-cut sneakers will work well too.
Accessories
For accessories, search for a dog tag kind of necklace with a soft cottony texture or special bling for your child.
Black gloves and black socks are perfect for any rock star get-up.
Large jewelry in silver or gold will give your child a bold, rock statement.
Don't forget the shades.
Oversize aviator sunglasses are staples, even at night.
Attitude
Pair your child's cool rock star outfit with an attitude that matches his vibe.
Let him speak for himself but not be a rebel.
Once you follow and match your child's clothes, he or she will be the cutest and coolest kid on the block – or at least, at the party.
Rock Start Fashion is all about clothes, hair, hat, belt, shoes, accessories, and, most notably, attitude.