Are you freaking out because you haven't started planning for your child's upcoming birthday party? Never fear – here, you will find a variety of ideas that you can choose from to make your kid's party stand out and make them feel like the most special person on the planet.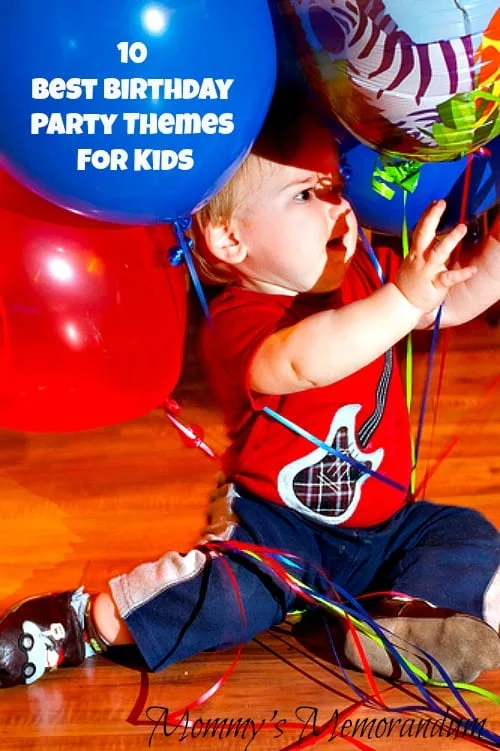 Karaoke party. Find the next American Idol (maybe even in your household!) by renting a karaoke machine and letting your birthday boy or girl and their friends sing, sing, sing their favorite pop songs. Let the kids rotate through the judge's table, so everyone gets a turn. Remember to encourage constructive ways to criticize: a real-life Simon is less fun.
Disney party. Good for boys or girls – your child and their friends can dress up like their favorite Disney character (the princesses are currently very popular and aimed at little girls) and act out exciting scenes from the movies. Play Radio Disney for background music.
Ice cream party. From your invitations to your party favors, make ice cream the central theme, and your party guests will scream, scream, scream!
Magicians party. Take a cue from J.K. Rowling and turn your home into a school for budding witches and wizards!
Safari party. Some of your guests are explorers, and some are wild animals. Your living room becomes a jungle that everyone will want to explore. Download jungle sounds like mysterious bird calls and eerie roars to play in the background, then encourage your guests to come up with their own!
Dinosaur party. Turn the clock back a few million years so that your child and their friends can explore the Jurassic era as dinosaurs or cave-people.
Superhero party. From Batman to Wonder Woman, Superman to Catwoman, your guests will have a blast dressing up as their favorite comic book characters while you provide exciting mysteries for them to solve.
Dance party. You can transform your living room into a dance floor by utilizing your Wii and one of several dance competition games (such as Dance Dance Revolution). After the games are over, let your child or one of their friends play DJ with their iPods so that everyone can dance. Don't forget the disco ball!
Underwater adventure party. Fish, octopi, mermaids, and mermen – there will be a costume for everyone, including Spongebob Squarepants! Decorate with blue and green crepe paper and put blue and green gels over your light bulbs to give your party area a dreamy underwater feel. You can also bake cookies in the shape of starfish!
Pirate party. Pirates are in! You provide the eye patches, this pirate hat tutorial, parrots, and the peg-legs, and let your guests do the rest! If you can hold your party outdoors, try to have a dunking tank so that your guests can literally walk the plank!
You can also allow your child and their guests to continue the fun by turning any party into a sleepover, a rite of passage for any child – just make sure that you have plenty of movies and snacks on hand!