Prizing and samples courtesy of Lionsgate Premiere.
ROCK DOG Lionsgate Premiere arrives in theaters February 24.
This movie is sure to be a fun adventure!

ROCK DOG Synopsis:
Bodi (Luke Wilson), a wide-eyed Tibetan Mastiff, is expected to become the next village guard to a group of fun-loving, country-side sheep, but fears he does not have the passion to assume the role from his dad Khampa (J. K. Simmons).
Everything changes when a radio literally falls out of the sky and Bodi hears a song by rock legend Angus Scattergood (Eddie Izzard), opening his heart to a musical world he must explore.
Leaving home to chase his destiny in the big city, Bodi attracts the attention of Khampa's nemesis Linnux (Lewis Black). The leader of a hungry wolf pack, Linnux believes that Bodi is his ticket back into the village and closer to delicious sheep.
It is up to Bodi to save his family and friends from harm without giving up his newfound dream.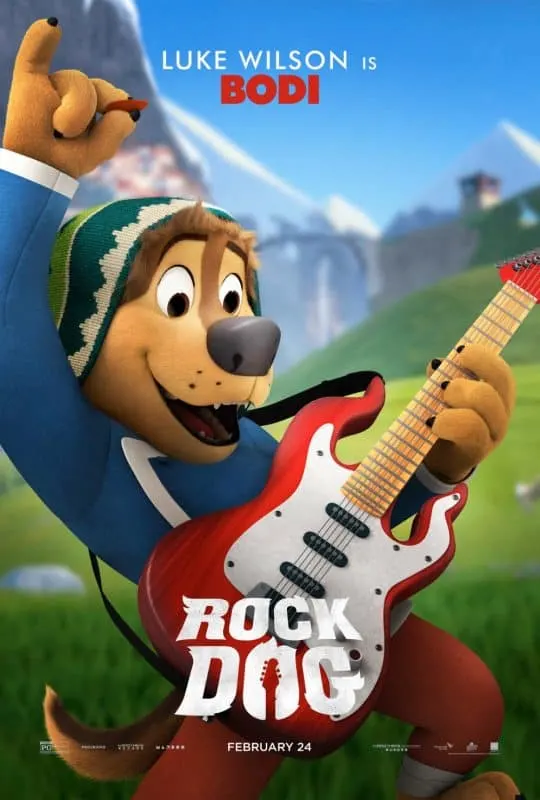 Bailey Mae and Jeb make me laugh every day. They each of their own personality. Often the kids and I make up stories about what they dream about or what they would sound like if they were human.
Jeb, our rescue dog, is starting to come out of his shell. He is still afraid of everything, but occasionally, he lets down his guard to just let his goofiness shine.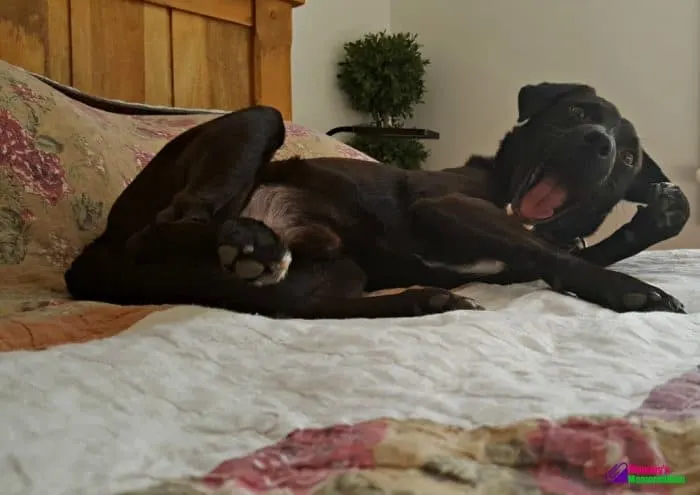 Bailey Mae, on the other hand, is spoiled. She enforces her rule that the dad will carry her everywhere, and she is guaranteed many naps throughout the day, on pillows, of course.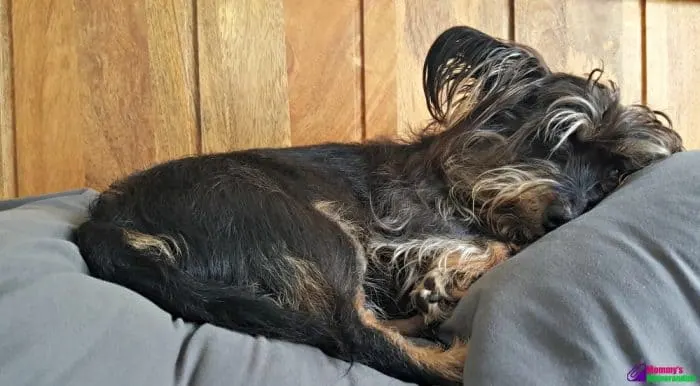 We love dreaming up adventures for Bailey Mae and Jeb. I'm sure they have amazing ones when they are together.
I think ROCK DOG will capture a fun adventure and the soundtrack is something my son is looking forward to he thinks it will be epic!
Chasing their dreams one step at a time. See Angus and Bodi in Rock Dog – in theaters February 24.