Another post from the Wisk Laundry Lab. This challenge asked that I take some valuable "Me Time" and apply some lip gloss…you know, glam it up!
I'm all about "Me Time", after all, it's a precious commodity, however, the folks at Wisk thought I should apply some lip gloss (with tint) and then blot my luscious lips on a white hand towel.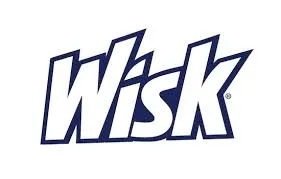 Yeah, Hello? I strive for honesty in my posts and, Wisk, I would NEVER do THAT!
I do, however, have girls who LOVE "lips" and I can attest, honestly, a white towel isn't about to stop them from blotting!
So…here is a video RE-enactment of Life at the Morrison Home with girls.
We actually re-enacted something that HAS happened.
My girls sneak into the bathroom, get in the vanity, and doll themselves up.
They've wiped the makeup off on shirt-sleeves, towels, and once even a pair of USED socks!
Gross!
Then the cloth of choice gets hidden and we walk through the laundry routine.
I left out the colorful metaphors I usually highlight when I discover the girlie mess..you know just to keep Wisk a family brand. ;)
I'm a laundry pro. I love doing laundry. I've seen my fair share of laundry stains in my 21 years of being a mom.
For Wisk with Stain Spectrum to REALLY have removed the oil stain of makeup just wows me!
Wisk Deep Clean laundry detergent takes on my boys' stinking socks and the cloth items my girls "blot" their lipstick and lip gloss on.
It's a powerful cleaner that leaves laundry clean and smelling fresh.
Visit Wisk.com to:
* Learn more about Wisk's Stain Spectrum™ Technology and the different categories of stains
* Download a coupon
* Also, remember to visit Wisk at www.Facebook.com/Wisk
SP
This post is part of a One2One Network Sponsored Post. I was compensated for this post, however, the opinions are my own and were in no way influenced by the sponsor. Others experience may vary.