This Peanut Butter and Jelly Thumbprint recipe is a show-stopper. It's the best of all worlds. The tasty peanut butter cookie and Briana's Homemade Sangria Jelly. It all comes together for the best cookie craving. They look beautiful and taste delicious!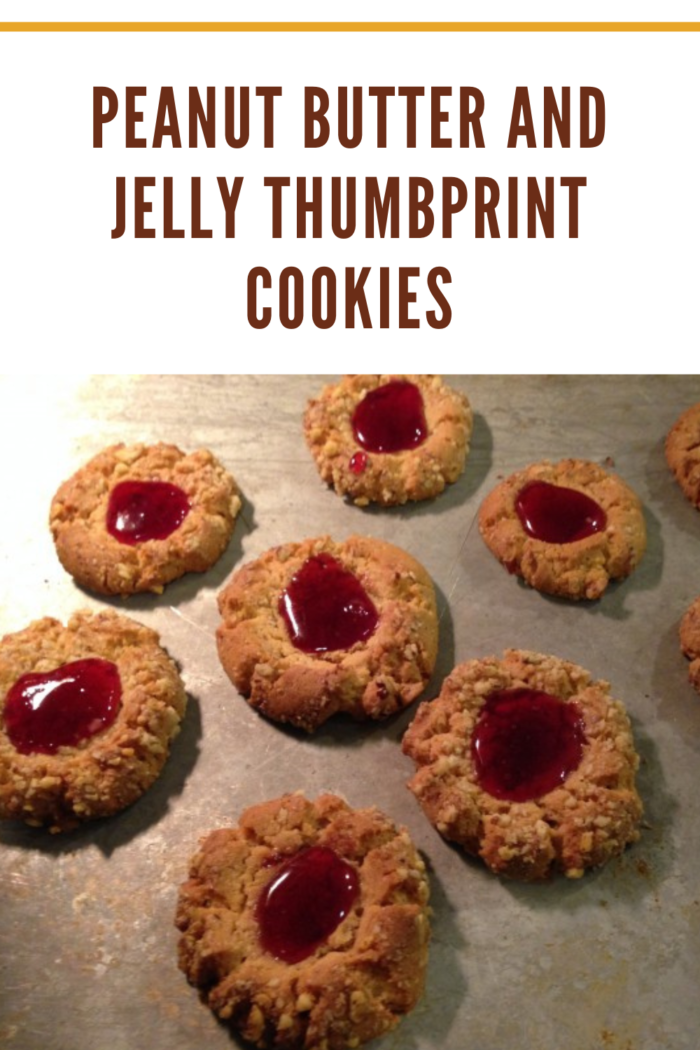 Ingredients
1 1/4 cups all-purpose flour
1/2 teaspoon baking powder
1/2 teaspoon baking soda
1/2 teaspoon salt
3/4 cup smooth peanut butter
4 ounces (1 stick) unsalted butter, softened
1/3 cup packed light-brown sugar
1/3 cup granulated sugar, plus more for rolling
1 large egg
1 teaspoon pure vanilla extract
1/2 cup jam (we like Homemade Sangria Jelly)
How to make Peanut Butter and Jelly Thumbprint Cookies
Preheat oven to 350 degrees.
Whisk together flour, baking powder, baking soda, and salt.
Beat peanut butter and butter with a mixer on medium speed until smooth.
Add sugars, and beat until pale and fluffy.
Add egg and vanilla, and beat until incorporated.
Reduce speed to low.
Add dry ingredients, and mix until combined.
Scoop level tablespoons of dough and form into balls.
Roll each ball in granulated sugar, and transfer to parchment-lined baking sheets, spacing about 2 inches apart.
Bake until cookies is puffy, about 10 minutes.
Remove from oven, and make indentations in centers by pressing with the handle end of a wooden spoon.
Return to oven, and bake until edges are golden, 6 to 7 minutes more.
Transfer sheets to wire racks and let cool completely.
Heat jam in a small saucepan, stirring, until loosened, about 30 seconds.
Spoon about 1/2 teaspoon into each indentation.
Cookies can be stored in a single layer for up to 1 week.