Removing a password from a PDF is necessary whenever a password is lost or forgotten, but also to save time. Unless a password is readily available it can be time-consuming and frustrating for users always having to either try and remember the password or asking their colleagues for it. Passwords are attached to PDFs for several reasons. The document file can contain sensitive or confidential information. It can also be for internal purposes only and not for the eyes of users outside a specific organization. Attaching a password to a PDF can be done at any time depending on the software or program being used. But there are three key ways to remove a password from a PDF, which will be highlighted in this article.
How to Remove Passwords from PDF Files
It may seem strange but removing a password from a PDF file often requires that same password. There is a difference between removing a password and unlocking it, which are two different things achieved by different means. Users can remove a password from a file, as the authors of that document by using the program that created the file.
Programs like Adobe Acrobat have specific options for just such an operation. However, users must unlock the document with the password and then find the Security options menu to then remove the password from future use. But if a user does not have access to a program like Adobe or whatever the program used to create the PDF, the only other option is to unlock the document using online programs.
This option is much easier, as browser-based unlocking features do not have complicated menu options or particular methods to unlock documents. For a majority of these programs, unlocking a PDF file can be done in only a few clicks or even as a file is being uploaded into the program's server.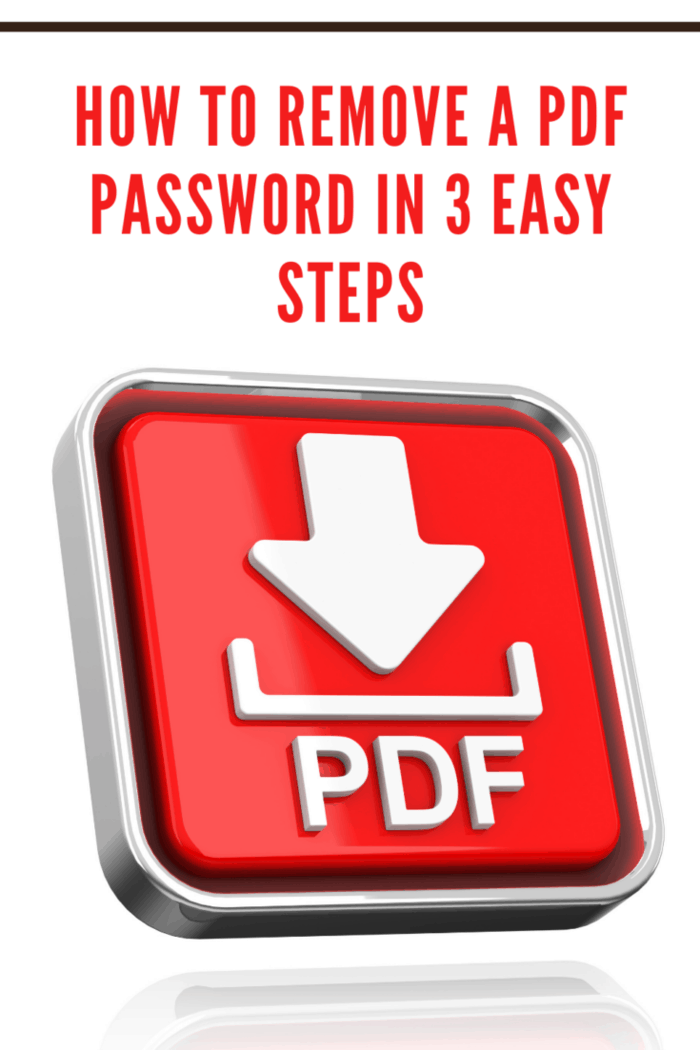 How to Remove a Password From a PDF Using the Web
There are many web-based options for users to remove passwords from PDF files. The majority of these programs were designed to be easy-to-use so that a wide range of people who do not usually work with PDFs can accomplish their tasks. The method for unlocking a locked PDF file can vary across the different platforms but they generally follow the same procedures, beginning with uploading the file into the program's browser or server.
Some programs make it even easier by letting users Drag and Drop their PDF files into the open browser so they do not have to look for them in their local drive or Google Drive. Once the file has been uploaded – no matter the method of uploading – users can then unlock the file by simply pressing a button like Unlock PDF or something similar, explains LuminPDF.
The process takes only a few seconds and once the file has been unlocked the change is permanent. Users can then access the file without entering the password. They can also save it and begin sending it to other users who can easily access it without having to enter a password or any other type of security measure.
How to Remove a Password From a PDF Using Lumin PDF
Lumin PDF is an online PDF editor that can also be downloaded for desktops and mobile phones that makes editing and making changes to PDFs much easier. Lumin offers its users a variety of different editing options for PDFs like adding or removing text, merging or splitting, or allowing for real-time collaboration for many users.
Lumin is free to download but monthly or yearly subscribers to Lumin can access many more advanced features, which include the ability to unlock PDF files without having to enter the password. The process of unlocking a PDF using Lumin could not be easier, especially for those unfamiliar with the PDF format.
Users need only upload the locked PDF in question by either selecting it from the Upload file or dragging and dropping the file into the Lumin PDF window. After uploading, users can simply click on Unlock PDF and the operation is done within seconds. Users can then access the file, save it, and share it with whomever they want without having to include a password.