As the days go by, people are embracing and utilizing the internet and related services. Online shopping is gaining popularity as more traders market their products via the internet. Online fashion shopping for women is the reason people are embracing the internet. There is convenience, and women have options when it comes to clothes and other fashion accessories. Highlighted below are the pros of online fashion shopping for women.
Infinite Variety
The most significant benefit of fashion shopping in online stores is the unlimited assortment of clothes and accessories needed by women. You can access merchandise in various fashions, price ranges, and patterns in online stores rather than in conventional stores. You can access dinner, party, official, and casual wear in online stores for women fast compared to physical markets. The extensive assortment of products becomes beneficial for women even in remote areas.
Better Prices
Most physical stores charge a higher value for women's clothes and other fashion accessories as they have a bill to pay. Apart from store rent, they have to settle transportation costs which become part of the product price. This is, however, different from online stores as you can access women's clothes and accessories at cheaper rates due to lower operational costs. There are also promotions and discounts given by the retailers in online fashion shops, making it beneficial. The lucrative discounts and offers provided by the retailers make online shopping fair and cost-effective.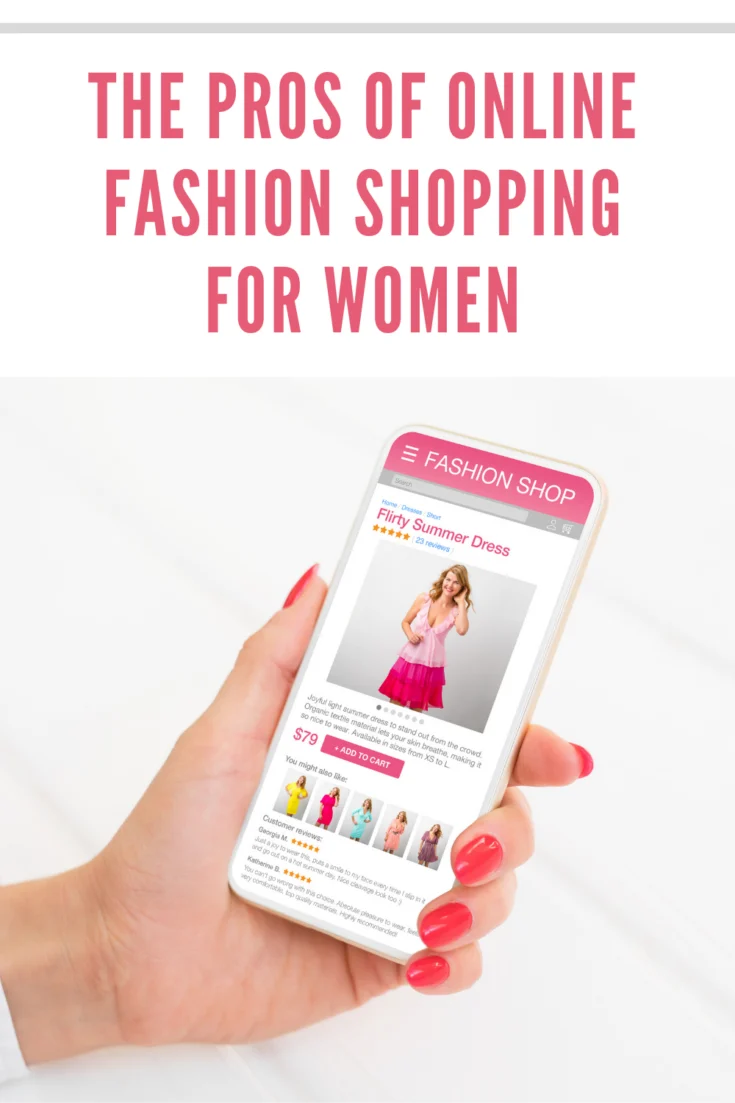 Convenience
When you have a tight schedule at work, moving around in the physical market looking for women's clothes and fashion accessories can be challenging. However, with the clothes shopping websites, you can explore the market and your options and make purchases in the comfort of your office chair or couch at home. There is the convenience of online fashion shopping for women, making it beneficial. Online clothes lines for women have home or office delivery options, making the shopping experience much more productive.
Uninfluenced Purchasing
There are undesirable interventions by salespersons when women go to physical markets to shop for clothes and fashion accessories. In most cases, women end up buying items they are not comfortable with. This is, however, different from online fashion shopping as you have no one compelling you to buy a product that doesn't suit your needs. You also have time to explore your options before deciding on the best cloth or accessory that suits your needs. You are never in a rush about online fashion shopping for women.
It's Fast
After exploring your option and finding clothes or fashion accessories that suit you as a woman, you can conclude the purchase and make delivery arrangements fast. With only a click of your keyboard button, you can shop and meet your goals within minutes. You also create time to handle other important needs in your home or workplace when you consider online fashion shopping as a woman. Compared to conventional clothes stores where you have to move around the market and waste time in the process, shopping in online stores is fast and convenient says the New York Times.
Choosing the right clothes and fashion accessories is crucial for every woman. For this reason, having an avenue that makes the shopping experience productive becomes relevant. With online fashion shopping, women have the best avenue to help them achieve their objectives.