My two little Divas love hair bling. One, The Beauty Queen, has thick hair that does anything. The Divine Miss M takes after her dad and has thin, fine hair that is a challenge to get hair accessories to stay in. So the day Scunci arrived, the girls were ready to glam it up!
Both The Beauty Queen, The Divine Miss M and even I, couldn't get over how incredibly beautiful the new Scunci Bendini line of hair accessories is and they are SO easy to use! We started with The Beauty Queen…we twisted her "bangs," and slid the bendini comb into her hair, bent it, snapped it closed, and she was ready to strut. Too easy. She loved the smaller ones with white and clear beads because they gave so much bling!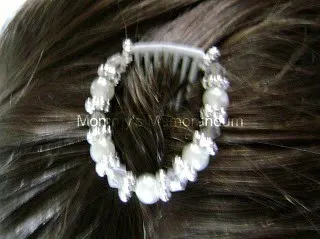 Then it was The Divine Miss M's turn. I always hold my breath when we use new hair fashion because there have been times when it has gone terribly wrong, and no matter what we do, it just wasn't meant to be. I combed part of her hair to the side and used the Scunci she had selected, a larger metal flower with some crystals in the center. It was incredibly elegant, and I worried its weight would be its demise. It went in easily, just like The Divine Miss Ms. After an hour it still remained…clear up until bathtime at the end of the day! Impressive.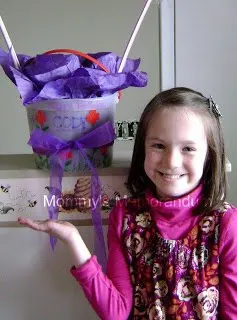 That weekend, The Divine Miss M, being the socialite that she is, was heading to a party for one of her classmates. It was a late-night party (6pm-10 pm), and The Divine Miss M will not stand for dressing frumpy. She again chose the Scunci Bendini Flower for her hair.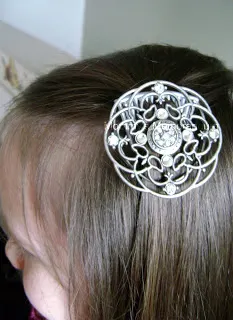 I love that Scunci Bendini adds sparkle and personality to both thick hair and thin hair. The ease in using makes it possible for so many beautiful hairstyles. There's no whining "it hurts" or having to backtrack the day to find where it fell out, and they look amazing!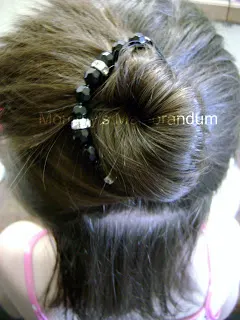 The Scunci Bendini Clips are now available at drug stores and mass grocery stores nationwide at a suggested retail price of $4.99.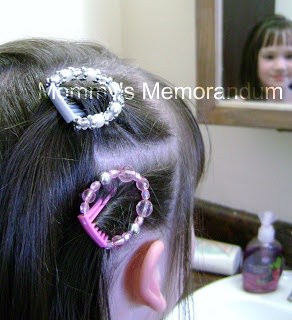 For more information or to see more great accessories by Scunci, visit https://scunci.com/
I received Scunci's Bendini clips to facilitate an honest review. No other compensation was received. The opinions, where expressed, are my own and were in no way influenced by the sponsor. Others' experiences may vary.
We appreciate your subscription to Mommy's Memorandum