Essential Tips to Cultivate healthy habits: nourish your body, exercise your mind, & cherish inner peace. Keep yourself youthful and pampered.
When it comes to taking care of the family, mothers play a crucial role in all aspects.
However, moms are also exposed to stress, pollution, and other unhealthy elements, putting them at risk of developing skin diseases, premature aging, and other medical ailments.
Moms are some of the most hardworking and patient people in the world; thus, they deserve some indulgence for them to remain youthful, motivated, and generally healthy.
Having said that, check out these essential tips for a mother like you to remain youthful and pampered: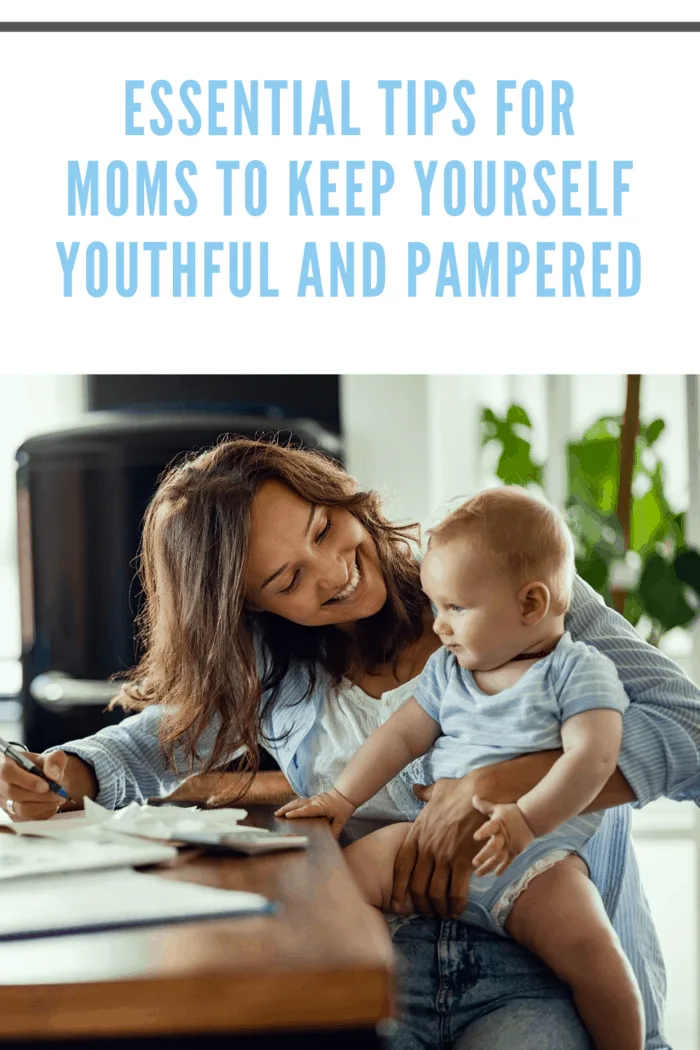 Essential Tips For Moms To Keep Yourself Youthful And Pampered
Develop And Commit To A Skincare Routine
The skin is always exposed to free radicals due to byproducts of eaten food, stress, dirt, pollution, and chemicals from products used.
That's why it's essential to develop the right day and night skincare routines.
It's important to note that these routines should depend on the type of skin you have.
Here are some skincare tips if you have oily skin:
Cleansing:
Develop a skincare routine for oily skin first by looking for cleansers containing active ingredients that reduce the oiliness of the skin, such as glycolic acid, salicylic acid, sulfur, and tea tree oil.
Astringent:
For excessively oily skin, astringent can be used to tighten pores, which helps alleviate oil production.
Astringent should be used every other day because it contains alcohol that can dry out the skin.
Exfoliating:
Avoid clogged pores by exfoliating up to three times a week only.
Pick an oil-free scrub that is designed for oily skin.
Also, gently rub the exfoliant to your face to avoid irritating the skin.
Toning:
After cleansing, you can use an alcohol-free toner, which should be mild enough for your skin, to remove impurities that the facial cleanser may have missed.
Facial Mask:
Face mask application should be done once a week.
A deep-cleansing facial mask that contains clay helps get rid of excess oil, thus reducing shine on your face for several days.
Other active ingredients of face masks include honey and shea butter, which soothe the skin and prevent dryness.
Moisturizing:
Although you have oily skin, you still need to moisturize.
However, make sure to use an oil-free variant.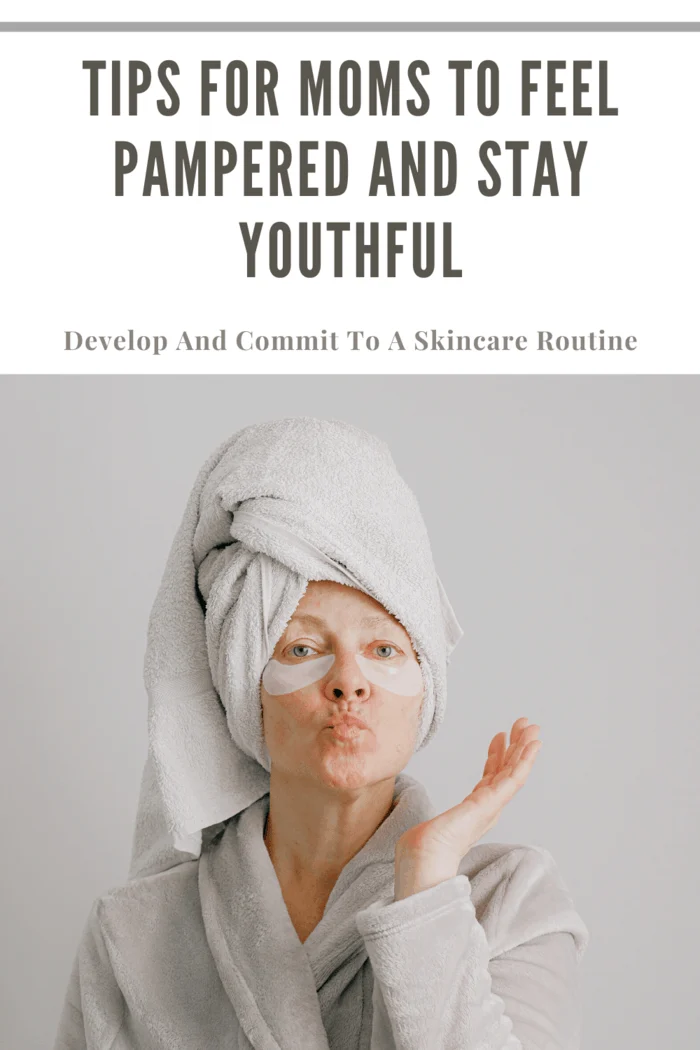 Get Enough Sleep, Eat Right, And Exercise
Moms should take care of themselves by sleeping, eating, and exercising right.
It's important for mothers to get enough rest and sleep to regain the energy they need to take good care of the family.
While it's very hard to find a schedule to nap or sleep for longer hours, most especially for new moms, taking time to pause and rest will help prevent burnout.
Eating the right food with the right amount of nutrients is also crucial for moms.
But, be careful not to take too many carbohydrates or high-sugar food and drinks as it may lead to obesity and diabetes.
Stick to eating a balanced maternal diet (CDC) with lots of fruits and vegetables.
Aside from getting enough sleep and eating the right food, you also need to exercise regularly.
As a mom, you probably have a lot of things to do on your daily list, but exercise is still far different than doing household chores.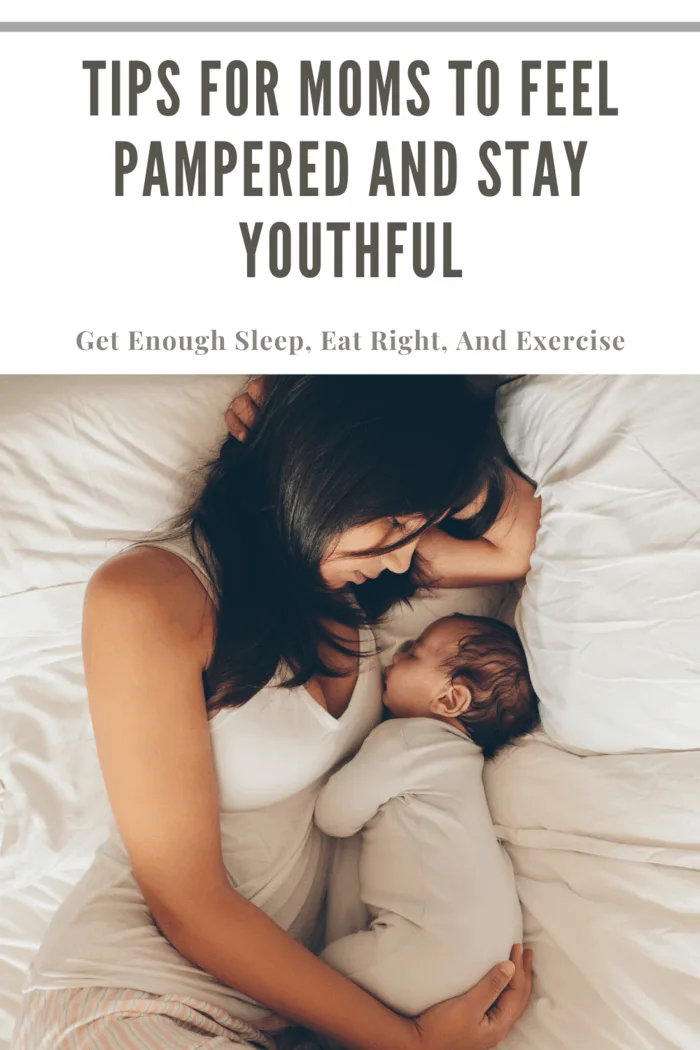 Practice Yoga
Yoga is highly recommended for mothers.
As a mom, you handle huge workloads and experience stress on a daily basis.
Taking on various roles and managing countless responsibilities can really drain you physically and mentally.
That's why checking on yourself is very important.
Many moms don't realize how slumpy their posture can become due to the lack of activity or sitting for hours taking care of the baby.
Practicing yoga poses daily helps correct poor posture, resulting in overall body balance.
Also, yoga eases menstrual pains that many women have problems with.
All moms are encouraged to set a time to attend a physical or online yoga class.
It's a good thing that yoga can be performed anywhere and anytime.
It's a flexible form of exercise that is perfect for on-the-go moms.
Find a quiet space and practice yoga poses.
You may also do yoga routines with your spouse and children, which makes for a great family activity.
You might probably think that you're too busy and don't have time for yoga.
However, you can do yoga before the children wake up or during their nap time.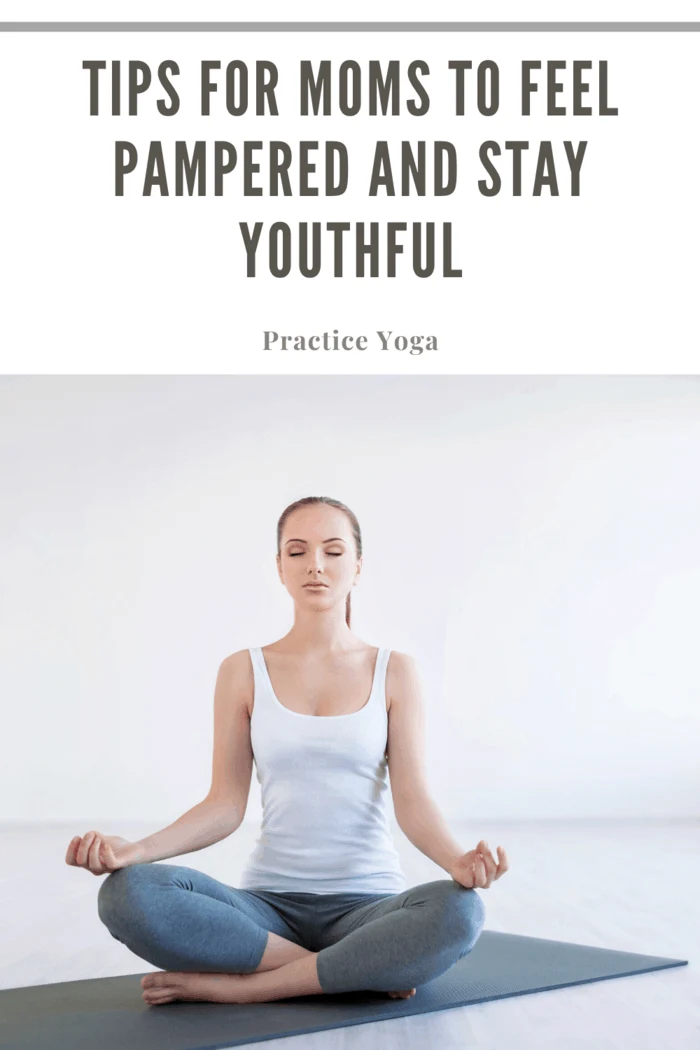 Check out these yoga poses you can do daily in the comfort of your home:
Learn more yoga poses from Yoga Journal.
Child's Pose:
It's a great hip opener that helps elongate the spine.
Moms tend to suffer from pain in the hip area, so this pose is highly recommended for the body and mind to relax.
Downward Facing Dog:
This will help stretch your hips and hamstrings.
Also, it opens the chest area and strengthens the arms and shoulders.
Standing Forward Fold:
It brings stress relief on the spine, as well as stretches your backside.
Half Pigeon Pose:
During this pose, the buttocks and hip flexors feel a deep stretch wherein the hips should be at a level that doesn't cause too much stress to the joints.
It's a challenging yoga pose, but is an excellent hip opener, helping you release physical and emotional stress.
Mountain Pose:
It promotes steady breathing, strengthens your knees, and improves posture.
Take A Relaxing Massage
Massage can be rejuvenating for moms, most especially for new mothers.
There are also many massage chairs on the market nowadays if you want to enjoy that spa-treatment feel at home.
After nine months of pregnancy, all pains are finally over, and you finally have your baby!
Having said that, it is important for moms to be pampered after giving birth.
Your body goes through different hormonal, physical, and emotional changes during pregnancy.
A postpartum massage can nourish your body and replenish your soul.
Here are the advantages of postpartum massage:
Alone Time:
A relaxing massage provides that much-needed physical and emotional break to moms who have just given birth, allowing them to have some "alone time" and reorganize themselves.
Pain Relief:
New moms usually have body pains due to postural issues while breastfeeding, sitting for too long, lifting or carrying the baby, or lack of leg stretches.
A relaxing massage can help relieve muscle aches because of a lack of physical exercise.
Also, it can help remove metabolic wastes from their bodies.
Rejuvenation:
New moms usually experience frustration and depression on top of exhaustion, which are all normal due to hormonal imbalances.
Massage helps relieve stress and anxiety, helping new moms cope with postpartum depression.
Note:
Massage spa is highly recommended for all moms.
It helps reduce body pains, stress, anxiety, and muscle tension.
A relaxing massage is a great pampering treatment for all busy moms like you, keeping your body relaxed and leaving you feeling youthful.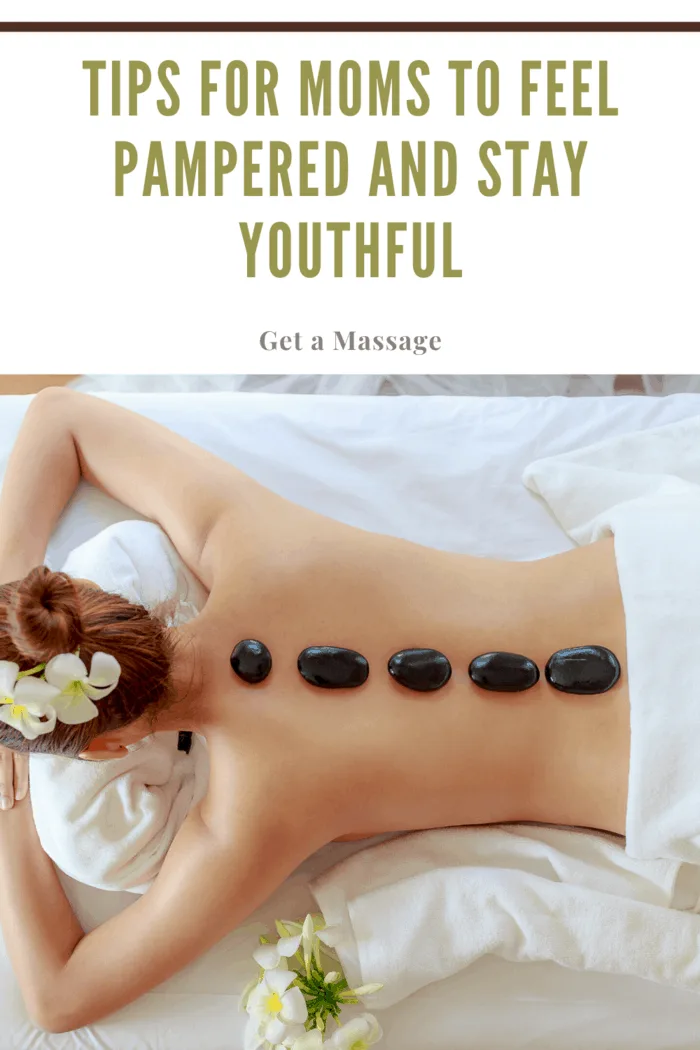 Enjoy A Family Vacation
It can be draining to be just at home every single day of the week.
Take a break and plan a family vacation to set yourself free from stress and dull days, even for just a while.
A family vacation doesn't have to be extravagant or break the bank.
Having a simple yet enjoyable one is more ideal to avoid additional pressure and stress.
Here are some family vacation tips and tricks:
Beach Vacation:
Going to the beach is the most relaxing way to spend a family vacation.
Enjoy the beach by bringing a children's castle and digging tools, balls, and other inflatables.
Barbecue Party:
During weekends, you can have a pool barbecue party at home in your outdoor living space.
Let dad do the grilling, and yourself do the storytelling.
Spa Family Vacation:
One of the most relaxing treats you can ever have is a whole day in the spa.
Bring your family members and have yourselves experience a relaxing massage or a facial.
Nature Encounter:
Travel out of town or abroad and visit natural landmarks.
Bike, hike, climb and do outdoor activities to be closer to nature. It's one effective way to appreciate life and the environment all the more.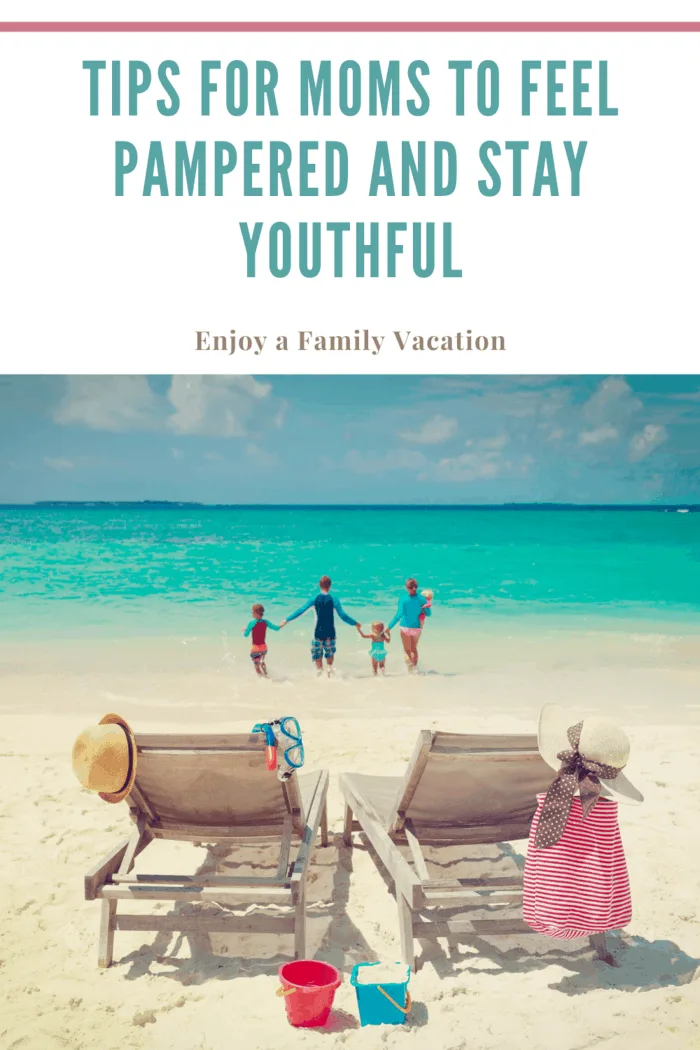 Switch To Natural Or Organic Products
Moms understand the importance of avoiding harsh chemicals, toxins, and other harmful substances present in food, beverages, and other products that are being sold nowadays.
Avoiding processed food and eating whole food instead can keep you from being at risk of chronic diseases, such as heart disease and diabetes.
Here are some examples of natural and organic products you can start using:
CBD Products:
Cannabidiol or CBD products are a hundred percent organic because they are obtained from industrial hemp plants that have been cultivated using sustainable agricultural practices.
Homemade Skincare Remedies:
Natural skincare remedies, such as those made out of tea tree oil, honey, castor oil, coconut oil, green tea extract, chamomile, and oatmeal, are free from harsh chemicals that can irritate the skin.
Organic Fruits And Vegetables:
Fruits and vegetables that are free from pesticides and artificial fertilizers are better than treated ones, reducing the risk of cancer and other harmful health effects.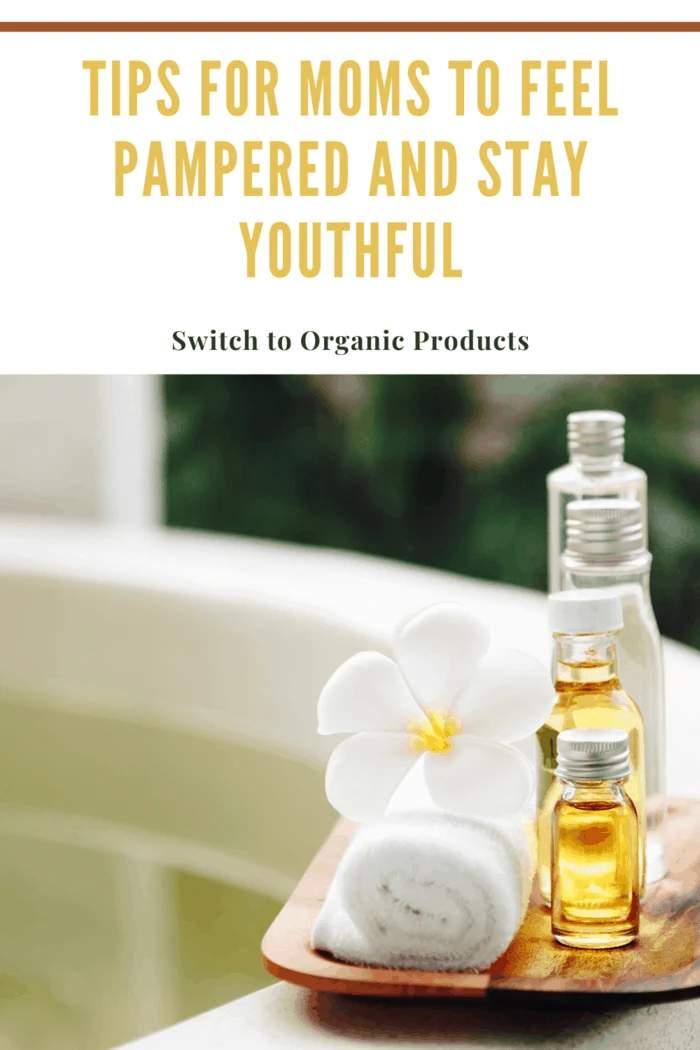 Play With Your Children
As people grow older, feelings of attachment tend to wane.
On the other hand, children express love and affection freely, so make your children keep you younger by being open to connecting with them every single day.
Young children are always joyful and excited about everything.
A child loves to have fun and is mesmerized by even the littlest of things.
Your kids can make well-worn physical activities feel exhilarating again.
Here are some examples of fun games that you can play with your children:
Play Pretend:
Exercise your children's imagination through playing pretend, like playing a kitchen or chef game with your preschooler, pretending to eat whatever they cook.
Also, playing with dolls is a great activity that can also prepare your child if a new baby is coming soon.
Active Games:
Be active in playing with your kids to feel and look young!
Examples of active games you can engage in with your children are hide-and-seek, tossing around a ball, or turning on some music and throwing a dance party.
It's a great way also to discover your children's talents.
Card Games:
Quick card games and matching games are fun for all ages.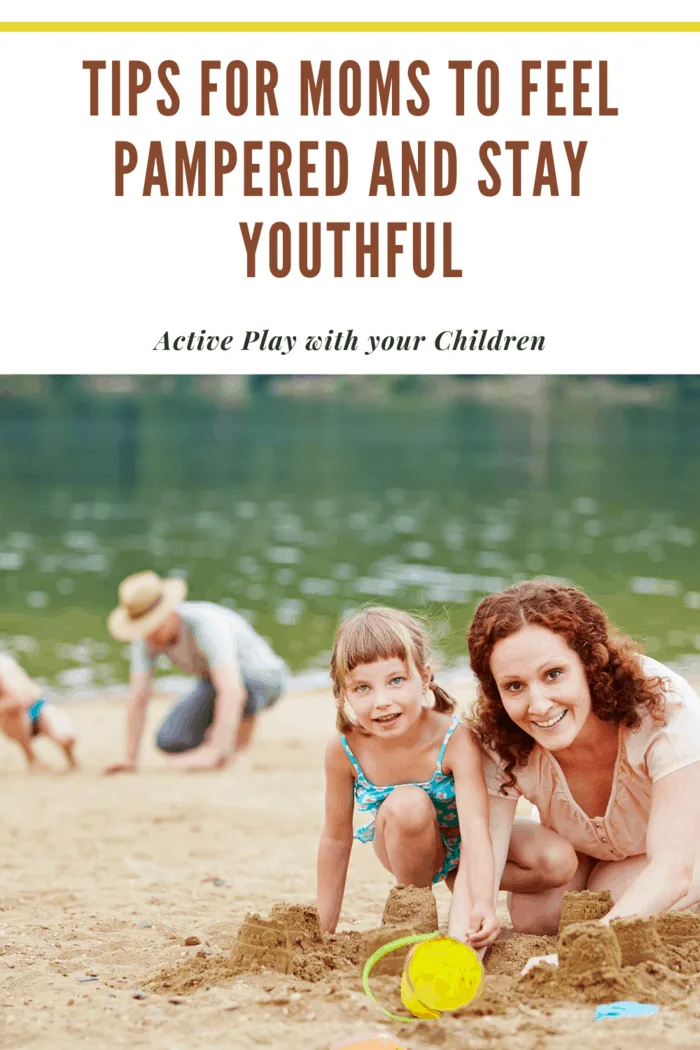 Try Something New
Moms always prioritize the basic needs of their families, most notably their children.
When budgeting, the majority of the finances go to groceries, school expenses, medications, and household utilities.
Everyday expenses and problems can quickly burn out even the so-called super moms.
One way to pamper yourself as a mom is to treat yourself by shopping for a new dress, a new pair of shoes, or whatever that would make you feel happy and valued.
While it's not advisable to shop impulsively, you can set a budget for this "self-treat" during special occasions, like Mother's Day or Christmas.
Here are the other things you can try to pamper yourself:
Try a cosmetic procedure, such as eyebrow tattoo or mole removal
Try a new outdoor activity, like bungee jumping or mountain climbing
Dine with your spouse in a cozy restaurant
Check into a luxury hotel once a year with your husband
Cook a new food recipe for your family
Pray And Meditate
Moms are very resilient and always stand by their families no matter what.
One of the most powerful weapons of many mothers out there is prayer.
By teaching your children how to pray and to take time to meditate by joining a retreat tour once a year, you can replenish your senses, soul, and spirit.
Create a prayer schedule in your alone time to meditate and be closer to your creator.
It could be set before nap time or upon waking up in the morning, before preparing breakfast for the family.
Set aside your gadgets for the moment and go to a quiet area in your home, like your patio, to pray and meditate.
Doing this will surely make a big difference in your daily life.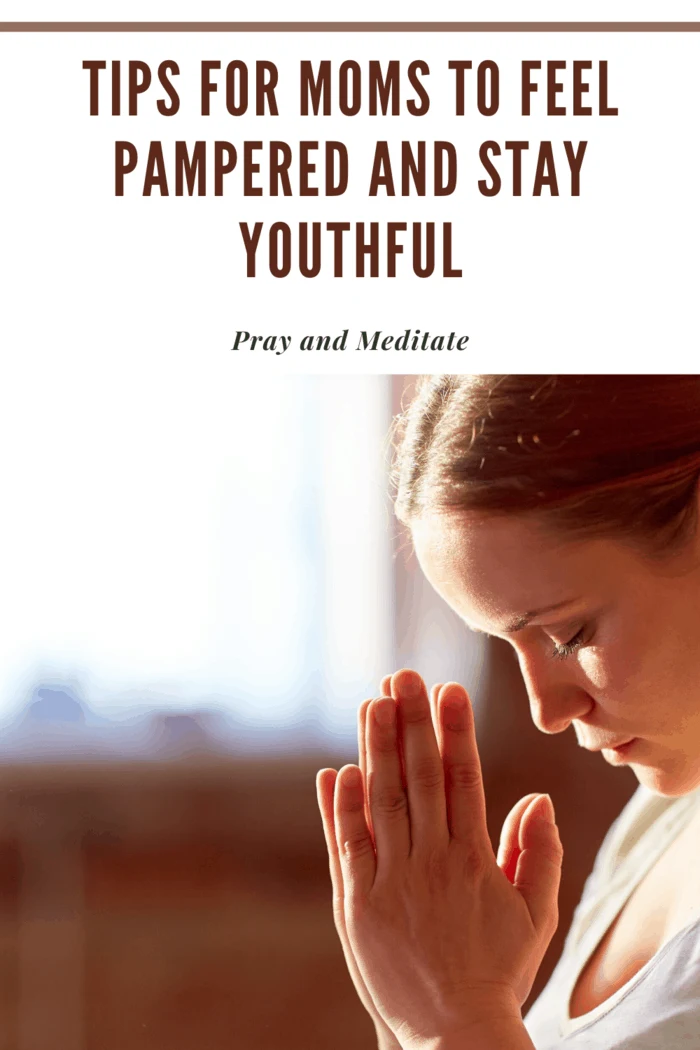 Conclusion
Moms can keep themselves youthful and pampered by developing a great skincare routine to avoid premature aging and keep their skin smooth, clear, and healthy-looking.
Also, sleeping on time, eating right, and exercising are important to maintain optimum health.
Yoga and massage are also essential to keep the body relaxed and rejuvenated.
Furthermore, you may go on a family vacation to de-stress, and opt for organic products to remove toxins off of your body.
Prayer and meditation are also crucial for psychological health and spiritual well-being.