As springtime is in full swing, lockdown, or no lockdown, you will likely be heading out into the back garden or yard more to tidy things up after winter, just in time for summer. Although you may look to a lawnmower or bog-standard strimmer for handling all lawn and weed care, many in the know will recommend a commercial weed eater to you.
Now, they are obviously a little more expensive than residential models, but they offer the benefits of being easy to use, enduring more rough work and tumble, and, therefore, lasting a lot longer.
As there is quite a variety to choose from, you may feel lost in the wilderness of Amazon listings trying to pick the right commercial weed eater.
That's why we've put this post together, with some hints and tips on avoiding wasting your money and getting the best model.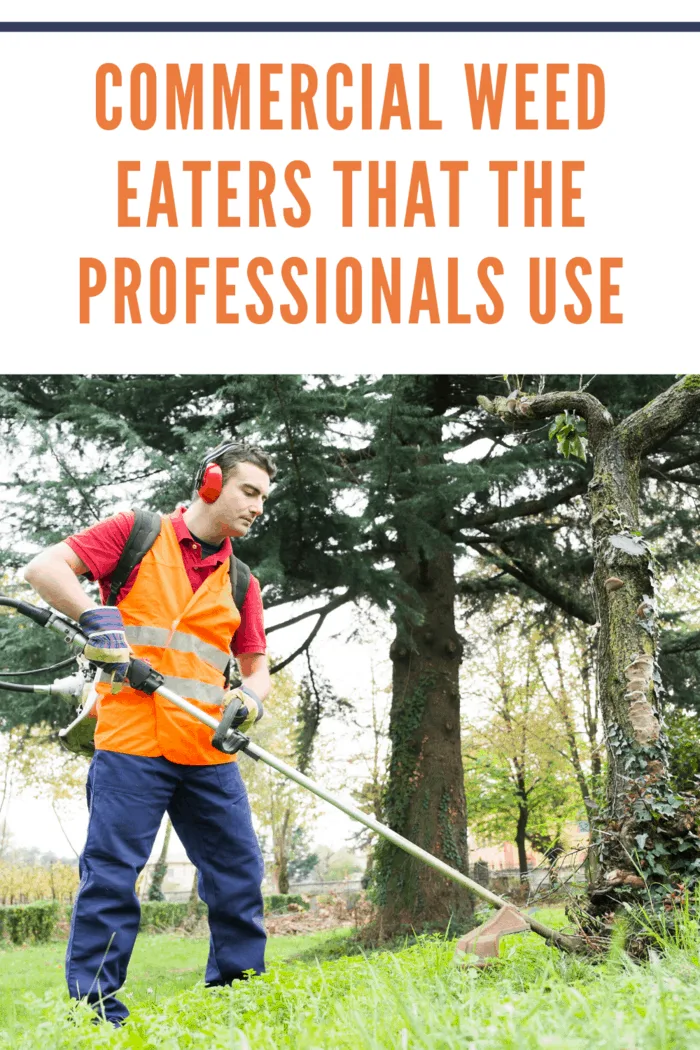 Commercial Weed Eaters that the Professionals Use
Set a Reasonable Budget
As we noted above, a weed eater designed for commercial customers that can be used for long periods at once and deal with a heavy workload is not going to be cheap.
It's, therefore, crucial that you keep this in mind and have a reasonable and realistic budget at the back of your mind when deciding on which model to invest in.
Ideally, you will want one that is retailing at anything from $250 up to $400.
Choose Gas-Powered Over Battery-Powered
The next important thing you need to base your buying decision on with regard to a weed eater is how it is powered.
Although a cordless rechargeable battery-operated model may seem ideal, as it is portable and cost-effective, it may not be as effective as you would like.
Ideally, you should be looking at gas-powered models.
It will come down to your preference and budget, whether you opt for a 4-stroke or 2-stroke engine.
However, if money is quite tight, then you should consider a 2-stroke weed eater is it will offer greater fuel efficiency, will cost less in the long run, and there is a greater number of options available for them.
Get a Specialty Model and Avoid Multi-Head Tools
You will find that there are lots of enticing offers out there for weed eaters that feature multiple head attachments.
While it may seem like a great idea to kill a few birds with one stone, so to speak, if you are looking for a high-quality and high-performance trimmer, this is not the best way to go about it.
Models that are designed to function as multiple tools tend to be a little like a "jack of all trades, master of none."
You are best looking to invest in a weed eater that is exclusively designed to handle weed trimming of all kinds.
Look for a specialty string trimmer made by a brand with a sterling reputation and a model that scores highly in customer reviews.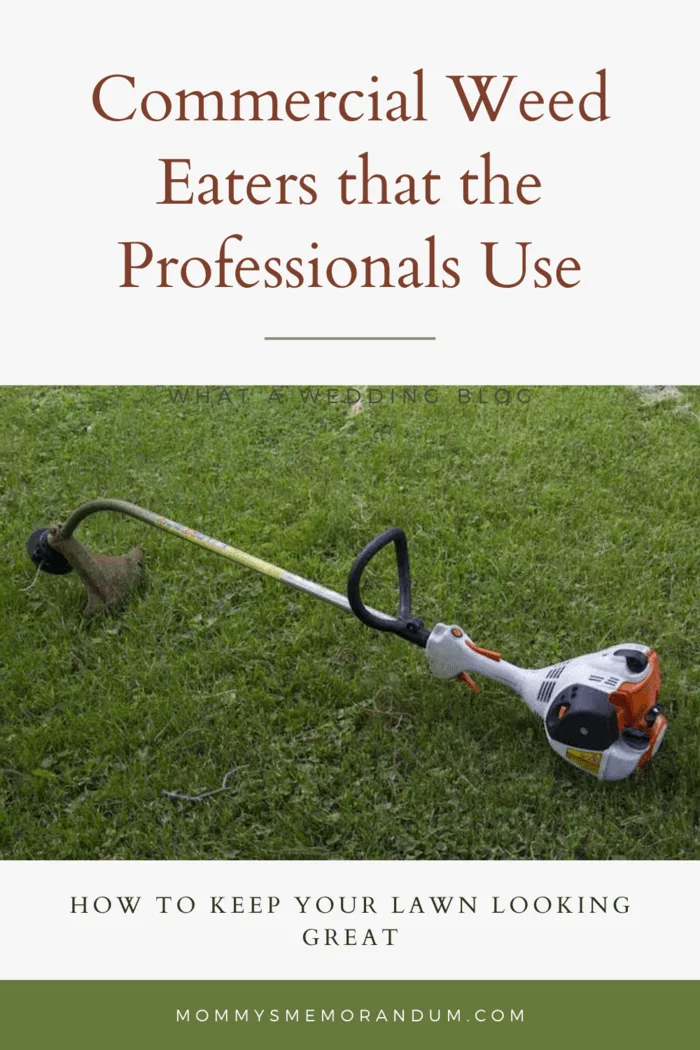 Choose a Straight Shaft Model
We are not going to lie to you: curved shaft trimmers and weed eaters are very attractive.
They are helpful in certain situations.
However, if you are looking to follow the example set by commercial landscapers, you need to stick to straight shaft models, as that is what they almost exclusively use.
They make it much easier to cut at edges, clear burhs, and even reach under those tight and hard to get to bushes.
In our experience, no professionals ever use curved shaft weed eaters.
So, if you are in the market for a high-performance weed eater (NBC News) and are looking to follow in the footsteps of that landscaper you've hired before, take our advice. You will be able to find a model that will last you for many years and give you stunning results without fail every time.