Are you ready, kids? Aye Aye, Captain? I can't hear you! Everyone's favorite sponge and trusted sidekick are ready for adventure in the new KAMP KORAL: SPONGEBOB'S UNDER YEARS.
From my oldest to my youngest, SpongeBob SquarePants has been there since the preview on May 1, 1999.
We are big Nickelodeon and SpongeBob fans.
We even went to Nickelodeon's Punta Canta Resort, where we toured the exclusive SpongeBob Pineapple House!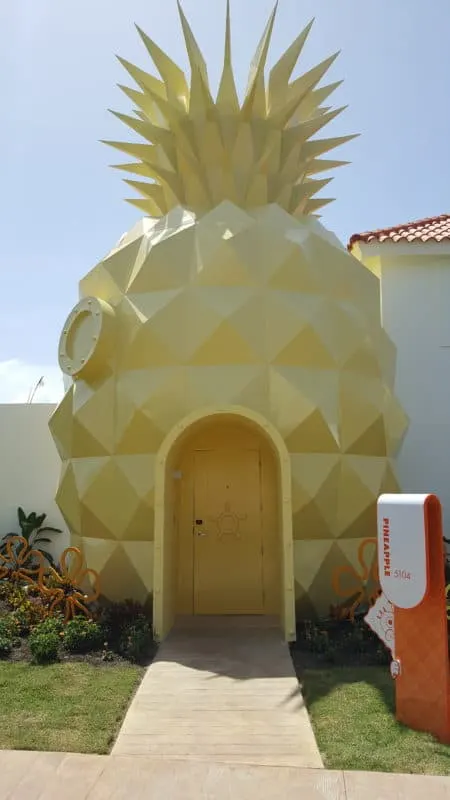 How cute is SpongeBob's Pineapple House foyer?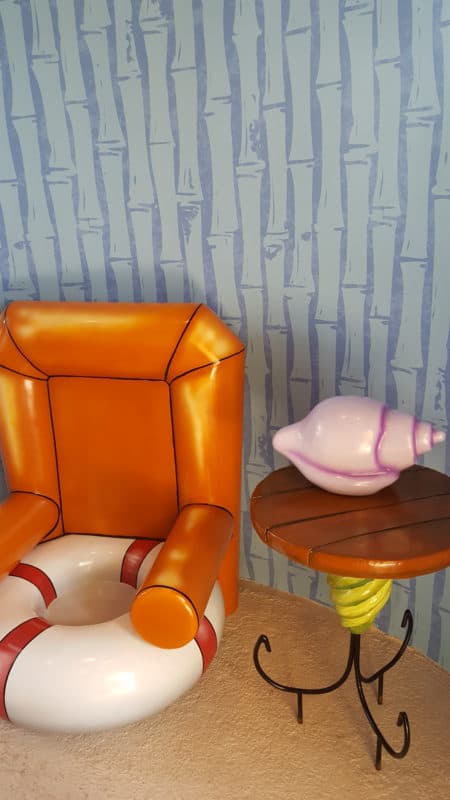 Even Gary makes an appearance.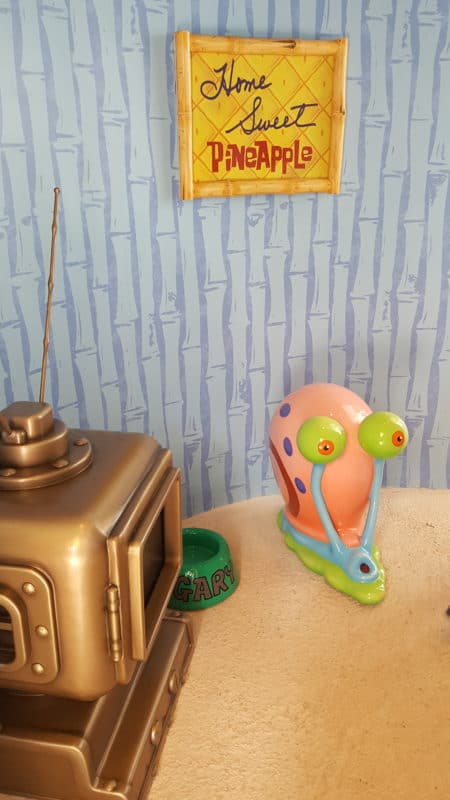 Sorry for the detour!
It's sort of like Mrs. Puff showed up for Driving school!
Back to the new series: Kamp Koral: SpongeBob's Under Years!
The animated characters appeal to my kids and adults as we watch the adventures unfold under the sea.
SpongeBob's optimism is second to none, and when with his starfish sidekick Patrick, they find creative resolution to life's challenges.
This time, the duo is heading to Kamp Koral.
The iconic SpongeBob characters are pint-sized kid versions with plenty of references for long-time fans and fabulous fun whether you're a new fan or a seasoned swooner.
Kamp Koral: SpongeBob's Under Years is the prequel to everything we know from the original SpongeBob SquarePants series.
It's like looking through home movies of all the beloved characters during summer camp.
"SpongeBob has an incredible universe to expand upon and the greenlight forKamp Koral is a testament to the strength and longevity of these characters known and loved by generations of fans around the world."–Nickelodeon animation head Ramsey Naito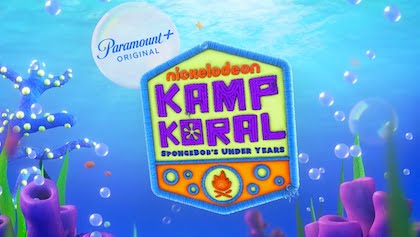 Where Can I Watch Kamp Koral?
Kamp Koral: SpongeBob's Under Years released the first six episodes for streaming on March 4th.
Suppose you missed this; the series is a Paramount+ exclusive for US Subscribers.
Seven more episodes will roll out at later dates.
OR
Make it a Family Movie night and make these Kampfire Kones inspired by the series.
Get all 13 episodes of summer shenanigans with the Bikini Bottom gang, Patrick, Sandy, Squidward, and everyone's favorite, SpongeBob, on DVD!
Kamp Koral: SpongeBob's Under Years will be available on DVD from Paramount Home Entertainment and Nickelodeon Home Entertainment now for the suggested retail price of $15.99.
Like all great shows, Kamp Koral: SpongeBob's Under Years is a spin-off series from the original.
It's been 21 years–we've probably been waiting for this, right?
Kamp Koral: SpongeBob's Under Years Synopsis:
The series followers ten-year-old SpongeBob and his friends at summer sleepover camp.
Here they enjoy the adventures of catching wild jellyfish, building underwater campfires (perhaps a sing-along with the campfire song-song?), and swimming in Lake Yuckymuck.
Kamp Koral might be the most chaotic summer camp in the kelp forest.
The season premiere, "The Jellyfish Kid," finds the gang going jellyfishing.
SpongeBob's first jellyfishing experience and friends are all in to help him.
Kamp Koral introduces new friends, narwhal siblings, Nobby (Carlos Alazraqui from The Casagrandes) and Narlene (Kate Higgins from Blaze and the Monster Machines), who live in the surrounding woods of Kamp Koral.
The series is Rated CG-animated.
Marc Ceccarelli (SpongeBob SquarePants), Vincent Waller (SpongeBob SquarePants), and Jennie Monica (SpongeBob SquarePants) are co-executive producers of the series. Production of KAMP KORAL: SPONGEBOB'S UNDER YEARS is overseen by Kelley Gardner, Vice President, Current Series Animation, Nickelodeon. Nickelodeon Animation Studio produces the series in Burbank, Calif.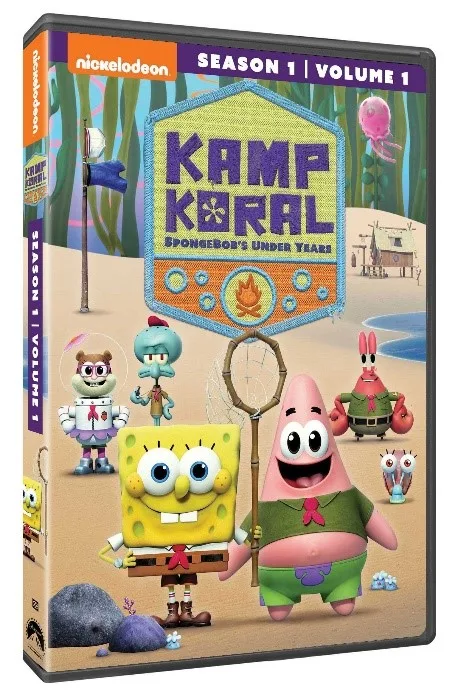 Kamp Koral: SpongeBob's Under Years episodes:
The Jellyfish Kid
Sugar Squeeze/Tag You're It
Quest for Tire/Cabin of Cusiosities
In Search of Camp Noodist/Kitchen Sponge
The Treasure of Kamp Koral/Camper Gary
Midnight Snack Attack/Hot Pearl-tato
What About Meep?/Hard Time Out
Pat's A Li'l Sinker/Camp SpongeBob
Squisery/Game Night
My Fair Nobby/Gimme a News Break
Wise Kraken/Squash Swap
The Ho! Ho! Horror!/Outhouse Outrage
Are you Afraid of the Dork?
Our Thoughts:
But remember how I said it'd been 21 years, and we've probably been waiting for this?
I mean, I don't hate it.
It's just that…well, SpongeBob is a Legend.
Now, suddenly it seems his world has changed.
It's a different feel for sure—some of the signature SpongeBob textures and looks are different.
Maybe I'm just not realizing the beauty of CG-Animation.
Here, tell me what you think:
The iconic character voices are there with voice talent from Tom Kenny (SpongeBob), Bill Fagerbakke (Patrick), Rodger Bumpass (Squidward), and Clancy Brown (Mr. Krabs), Mr. Lawrence (Plankton), and Carolyn Lawrence (Sandy).
It's probably me, but some of the character's pint-sized voices seem….too…what is it my kids tell me, "Try Hard."
SpongeBob's iconic laugh–it's…off.
Then again, I'm old.
I don't like change.
My kids love the colors; they feel engaged.
Perhaps I just need to look at my Krabby burger and remember that SpongeBob will always be an icon.
About Nickelodeon
In its 42nd year, Nickelodeon is the number-one entertainment brand for kids. It has built a diverse, global business by putting kids first in everything it does. The brand includes television programming and production in the United States and worldwide, plus consumer products, digital, location-based experiences, publishing, and feature films. For more information or artwork, visit http://www.nickpress.com. Nickelodeon and all related titles, characters, and logos are trademarks of ViacomCBS Inc. (Nasdaq: VIACA, VIAC).
About Paramount Home Entertainment
Paramount Home Entertainment (PHE) is part of Paramount Pictures Corporation (PPC), a global producer and distributor of filmed entertainment. PPC is a unit of Paramount (NASDAQ: PARA, PARAA), a leading global media and entertainment company that creates premium content and experiences for audiences worldwide. The PHE division oversees PPC's home entertainment and transactional digital distribution activities worldwide. The division is responsible for selling, marketing, and distributing home entertainment content on behalf of Paramount Pictures, Paramount Animation, Paramount Television Studios, Paramount Players, MTV, Nickelodeon, Comedy Central, and CBS and applicable licensing and servicing of specific DreamWorks Animation titles. PHE additionally manages global licensing of studio content and transactional distribution across worldwide digital distribution platforms, including online, mobile, and portable devices and emerging technologies.
—–
Disclosure: We received a Kamp Koral: SpongeBob's Under Years DVD from the Paramount company, and the opinions expressed in this post are 100% our own. We are disclosing this per the FTC guidelines.