Sometimes a family needs to play together. Sometimes the playground is our backyard and sometimes it requires a little more travel.
On a warm, humid morning, before the sun illuminated the horizon, in the middle of August, we boarded a plane. That flight left North America and headed to the oldest country in the Americas, the first place reached by Christopher Columbus in 1492–the Dominican Republic.
From the air, my children took pictures of the island of Hispaniola. It was the first stamp in their passports once we landed in Punta Cana.
From the Punta Cana airport, we then travel 35 minutes east to our final destination,Dominican Republic Nickelodeon Hotel, and Resorts Punta Cana.
It was the first stamp in their passports once we landed in Punta Cana.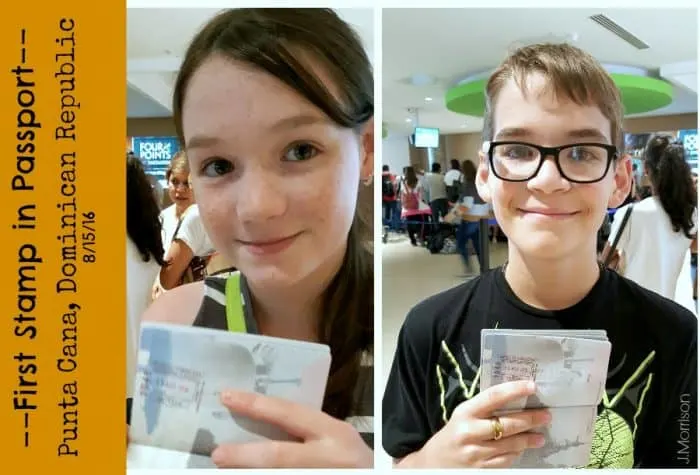 I recently shared with you that the Dominican Republic Nickelodeon announced a new partnership with Karisma Hotels. Nickelodeon Hotels and Resorts Punta Cana hosted the grand opening of the first Nick-branded Karisma hotel August 15-19, and we were there. Plans are underway to open a second Nickelodeon Resort in Mexico.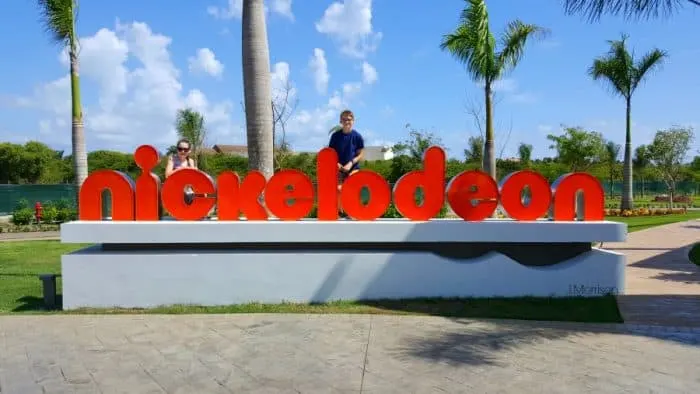 It was our first excursion out of the country together.
Checking in there were awes and oh's as our Nickelodeon fanboy and fangirl kicked in. While they were dreaming of Nickelodeon Slime and Bikini Beach Bottom, I was daydreaming about some adult rest.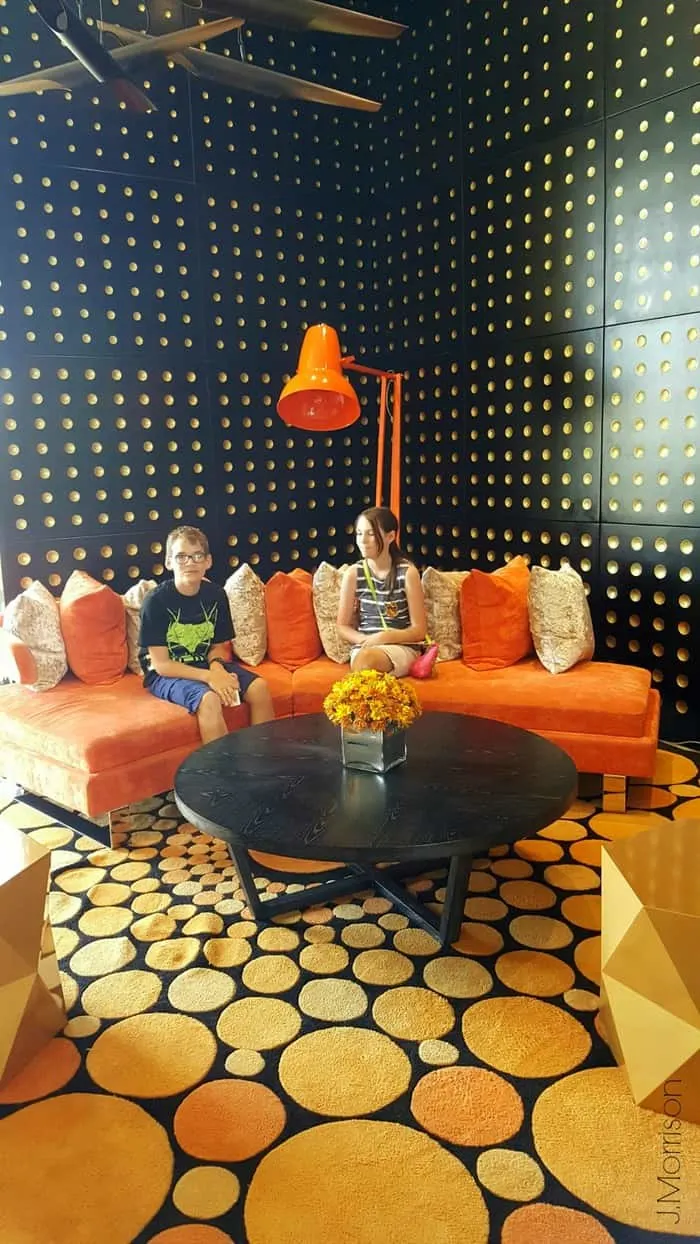 While we took in the beauty of the lobby, we ran into one of the PAW PATROL pups, so we snapped a photo.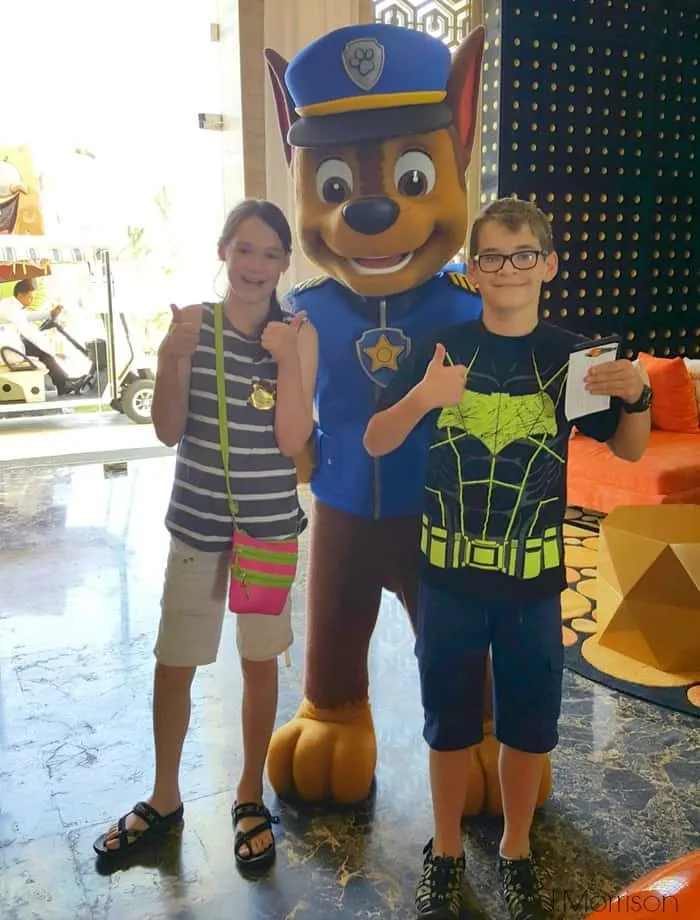 We had some time to kill before check-in, so we dropped off our luggage and stepped out into paradise. The kids love the welcome by the Nickelodeon icon, SpongeBob Square Pants.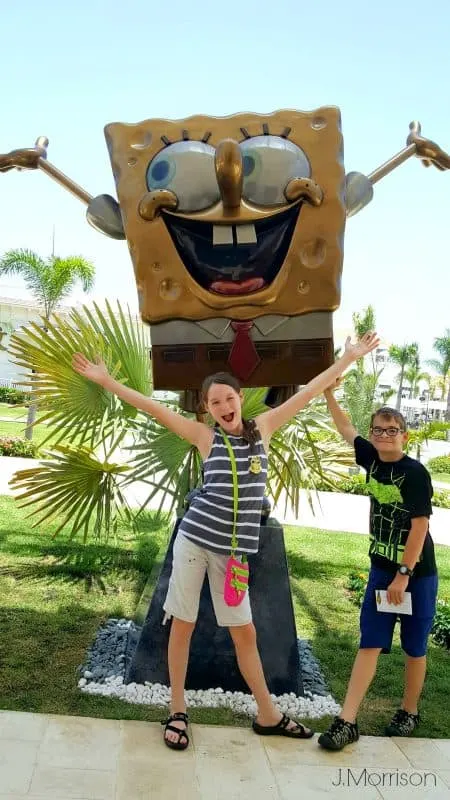 Then we were standing in the middle of the Gourmet Inclusive Village.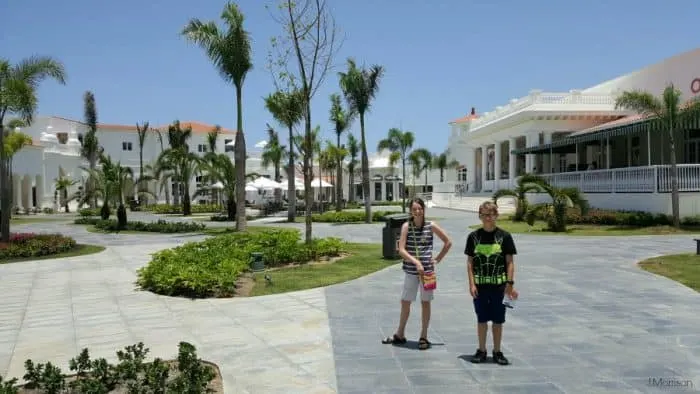 It was the perfect time to eat at BRGRS PH.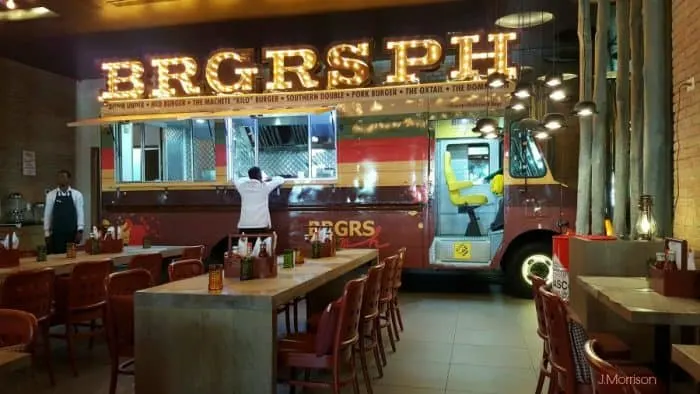 We all ordered the Southern Double, which turned out to be the BEST burger any of us have ever had! A burger perfectly cooked. Beef patty nestled between a homemade bun and tucked in with all the fixins!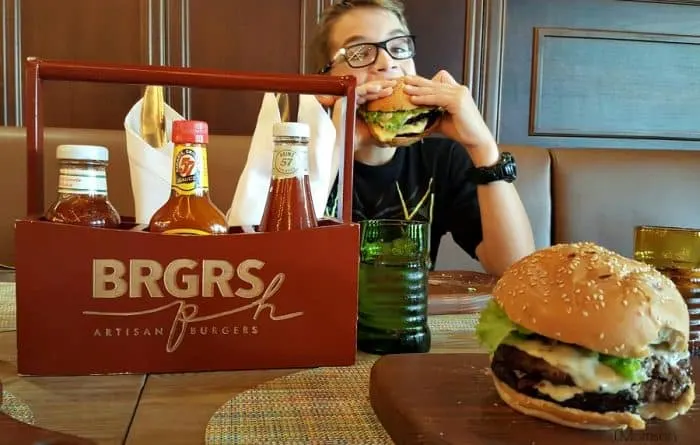 And then, I introduced the kiddos to their version of Pina Colada and Strawberry Daiquiris…they would become the most sought-after drink for the kiddos this week.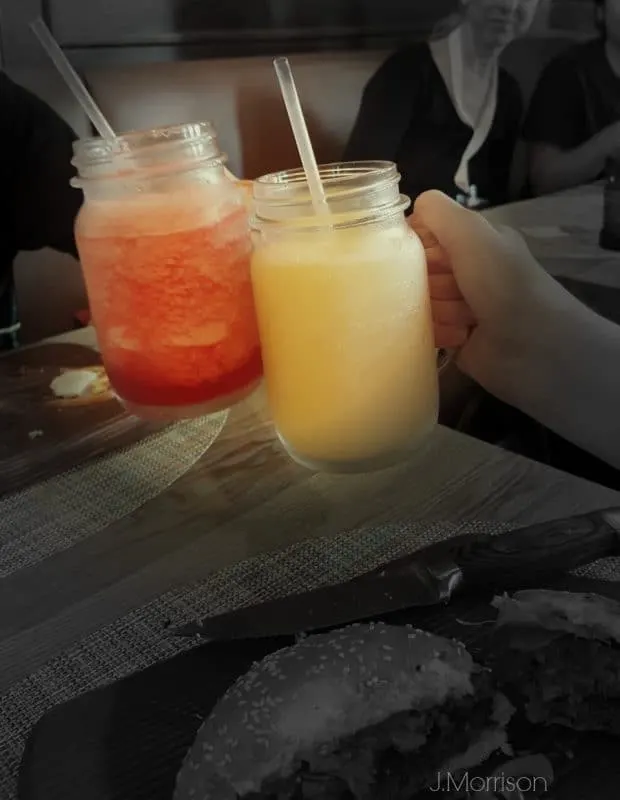 We wandered the resort and then spotted the world's only Pineapple Villa. Modeled after SpongeBob Square Pants home in Bikini Bottom. Again, only at the Dominican Republic Nickelodeon Resort can cartoon magic come to life!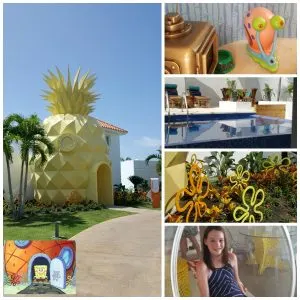 The Dominican Republic has the North Atlantic Ocean lying to its north and the Caribbean Sea to its south. It's where the Caribbean Sea and the Atlantic Ocean marry–in some places they are separate entities with one side blue and the other side green. No matter where you are, it is beautiful!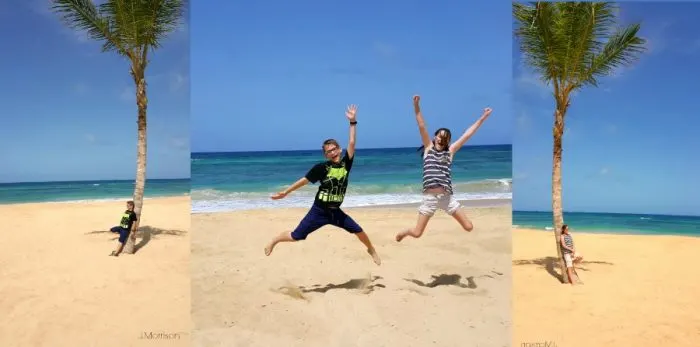 With bellies fed, the Pineapple is seen and the beach exploring. It was time to get our key card–which the kiddos thought was adorable with its Nickelodeon cartoon theme.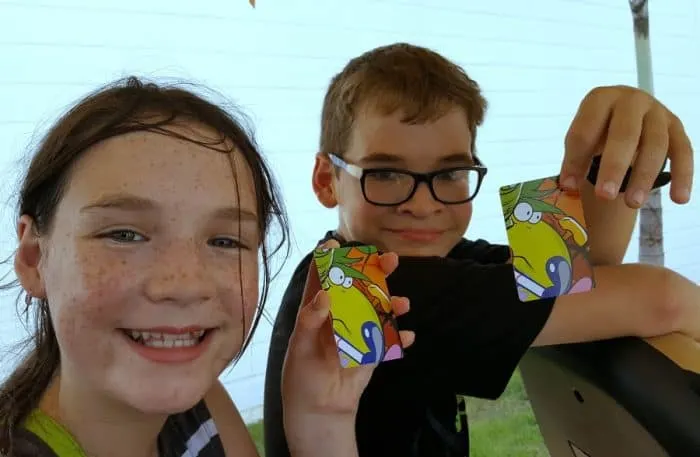 At Nickelodeon Resort Punta Cana transportation is easy.
Just wait at a gathering spot and a golf cart will pick you up and take you where you need to go.
We caught a lift to Building 2!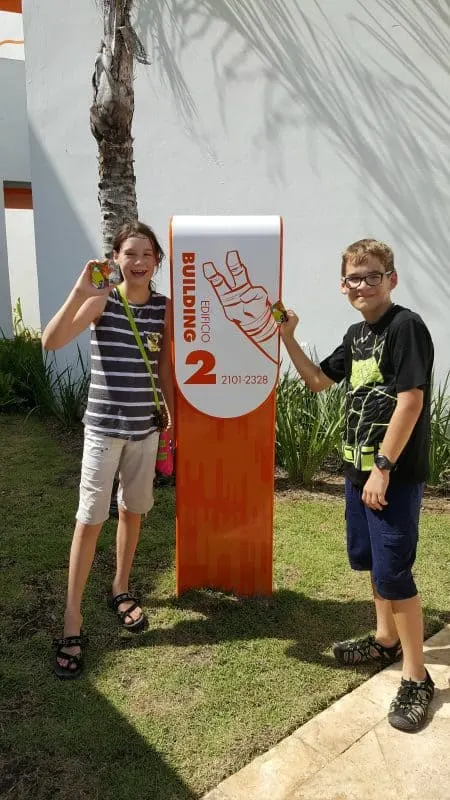 The kiddos raced up to the room and then MacKenzie took us on tour.
Nickelodeon Hotel & Resort Punta Cana offers a great selection of rooms.
Ours was ideal for our family.
The sofa is a pullout and the bed a king size.
The bathroom was heaven with its size (almost half the size of our room).
It had a walk-in shower with a rain head and handheld shower head, an amazing bathtub, a full closet with drawers, and a safe we could set our combination to each day.
There was also a large balcony where we sat and enjoyed the view during our rest times.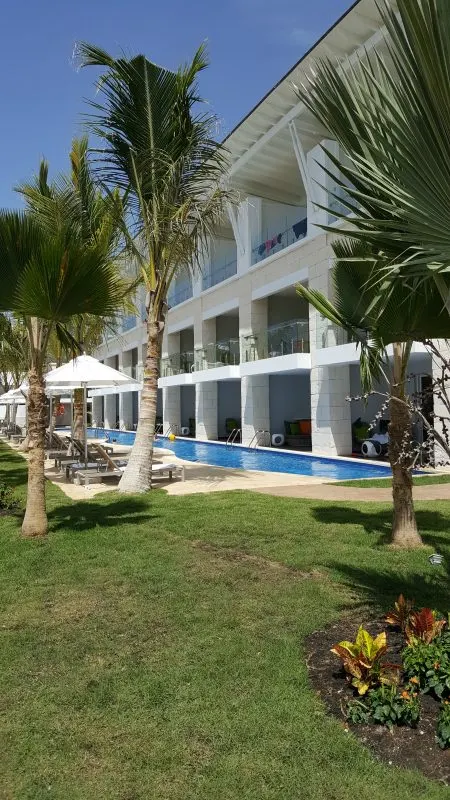 There are swim-up pad suites with the same sofa and king-size bed, only rather than it all being one large room, it separates the master suite with sliding doors.
In the swim-up pad suite, the patio leads right out to a private pool–even with safety measures like a lower locked gate for protection when traveling with little ones.
The decor was Nickelodeon colors. The plastic Nickelodeon blimp at the foot of the bed was a nice touch.
We settled in for a few minutes before getting ready for dinner.
The kiddos were supposed to be bathing and getting dressed when I came into the room and saw them watching Nickelodeon on the room's flat-screen and lounging in the hotel-provided robes–which I'm going to admit were LUXURIOUS.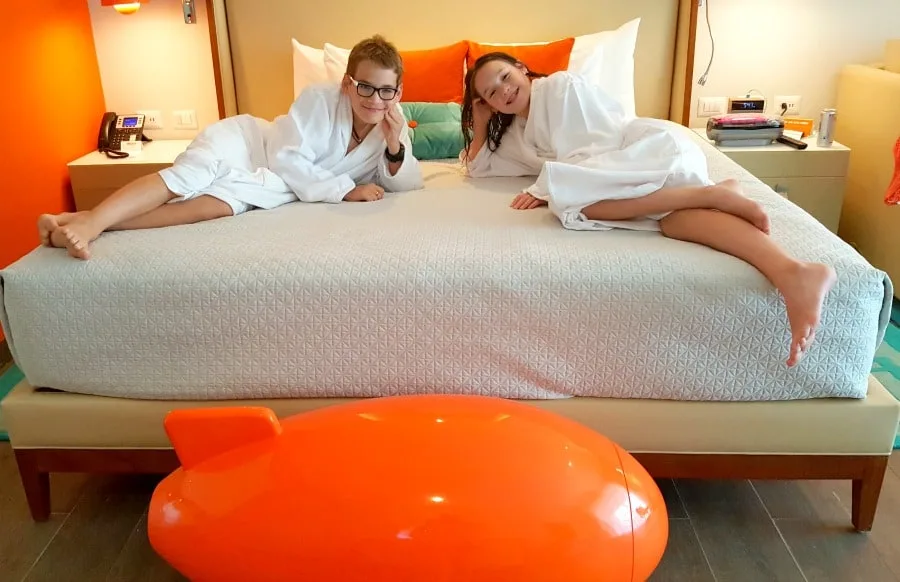 It took some persuading, but I finally got them in elegant resort wear for our dinner at Verdello's in the Gourmet Inclusive Village.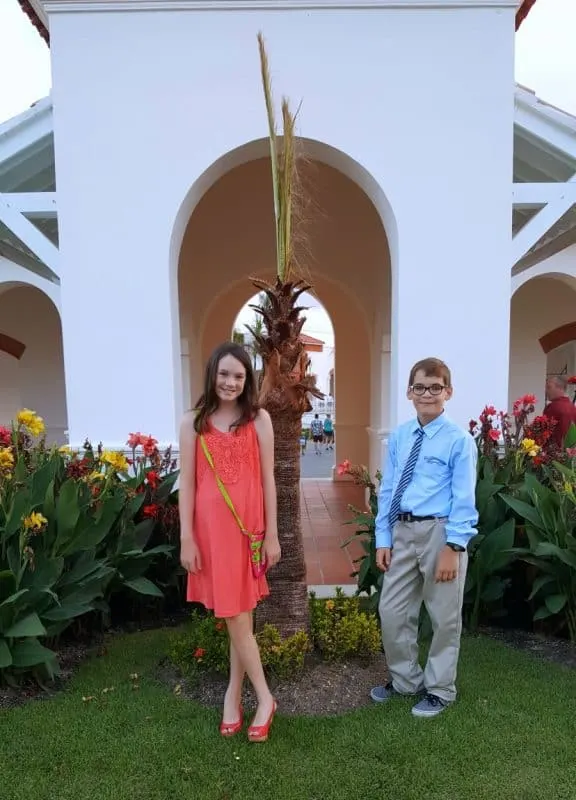 We walked to Verdello.
Be sure and check out the video MacKenzie did from the Gourmet Village.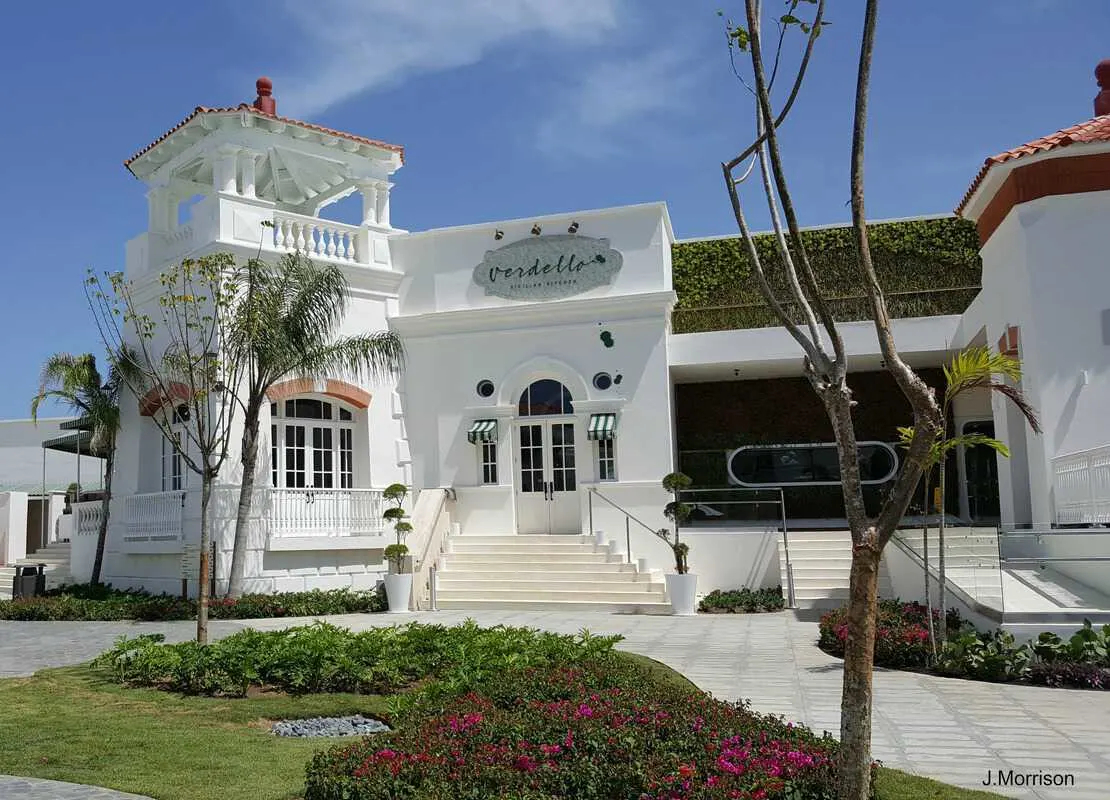 Before we go to the restaurant, I want to share with you that Karisma pride is evident everywhere throughout the resort, however, being a gourmet-inclusive resort, the quality of the food is of the highest priority. Nickelodeon isn't Las Vegas and the buffets. Every restaurant (there are eight on the property), had food that was amazing!
The inside of Verdello is breathtaking.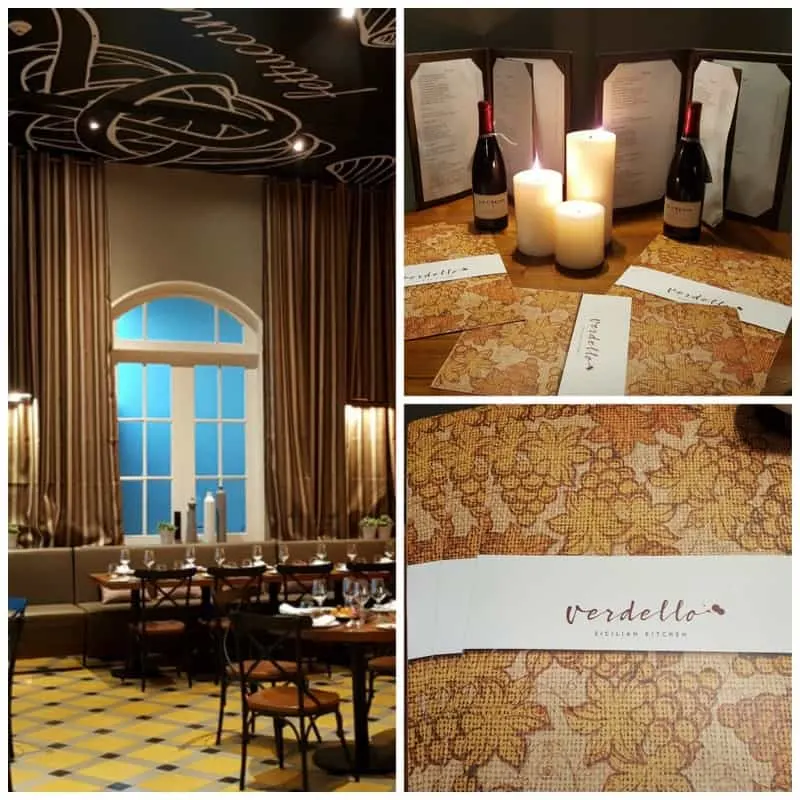 There were no menus.
It was just one amazing dish after the next.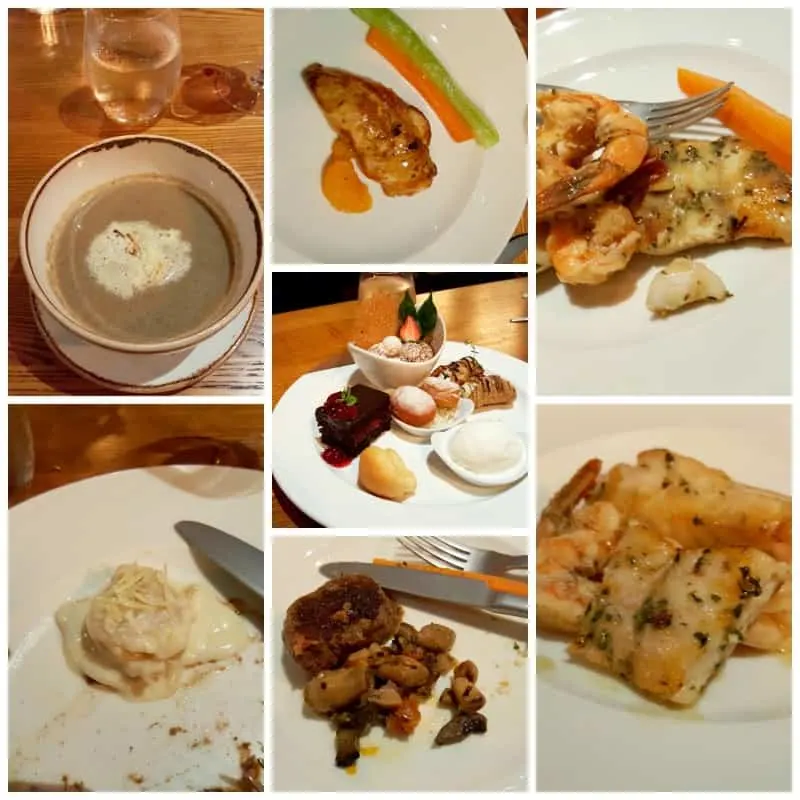 Then we were serenaded by the Chefs.
It was so incredible that my son looked at me with tears in his eyes and told me, "This is amazing, Mom!"
I will say that I found the food to be delicious with every bite.
My kiddos tried everything. Including the sardines that were battered and crunchy.
At the end of the night, my son turned to me and said, "This has been a very good time, but I just don't think my taste buds have matured just yet."
We walked back to our room.
Past the World's only Pineapple Villa.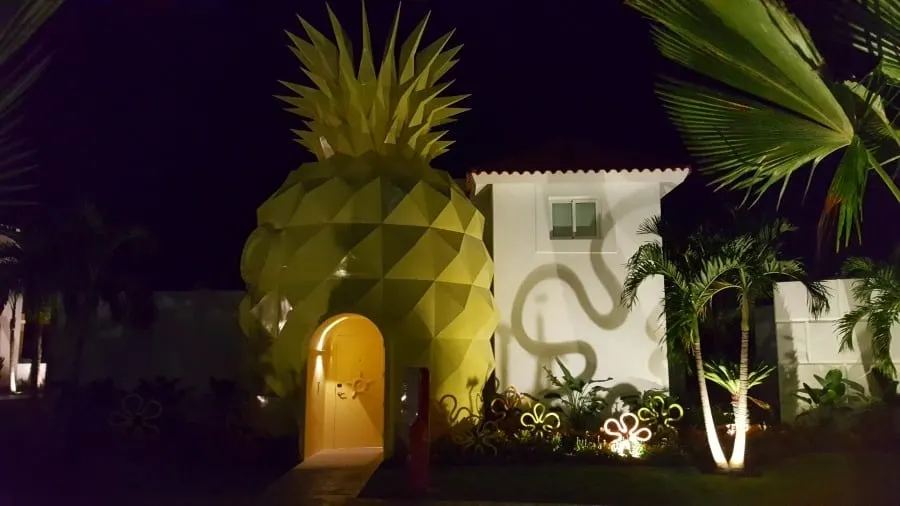 Through the resort where illumination highlights the pools.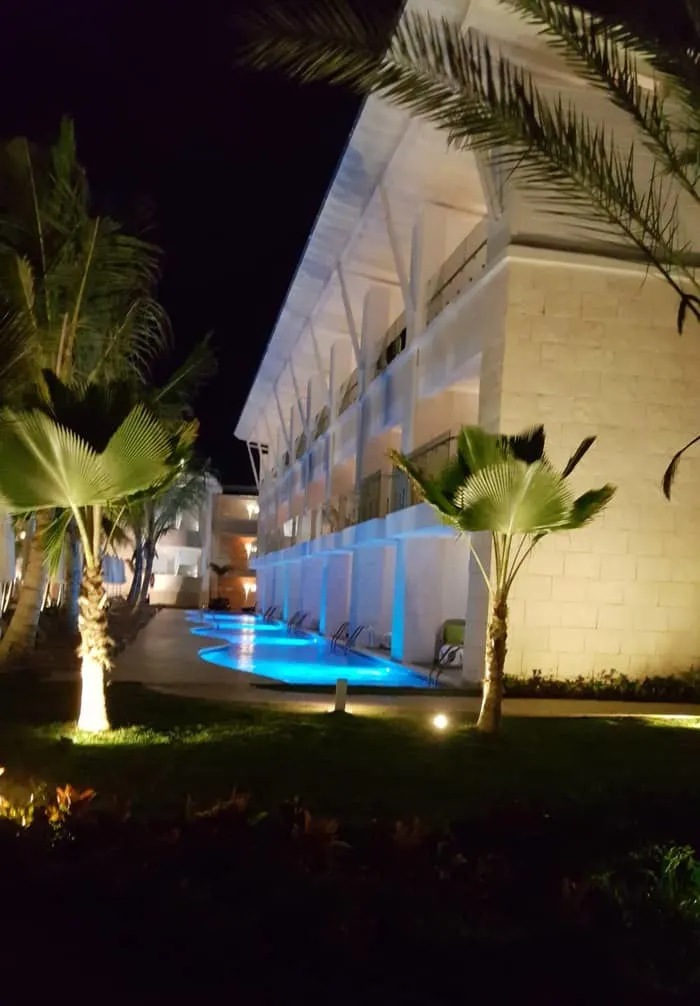 And past the Ninja Turtle shadows.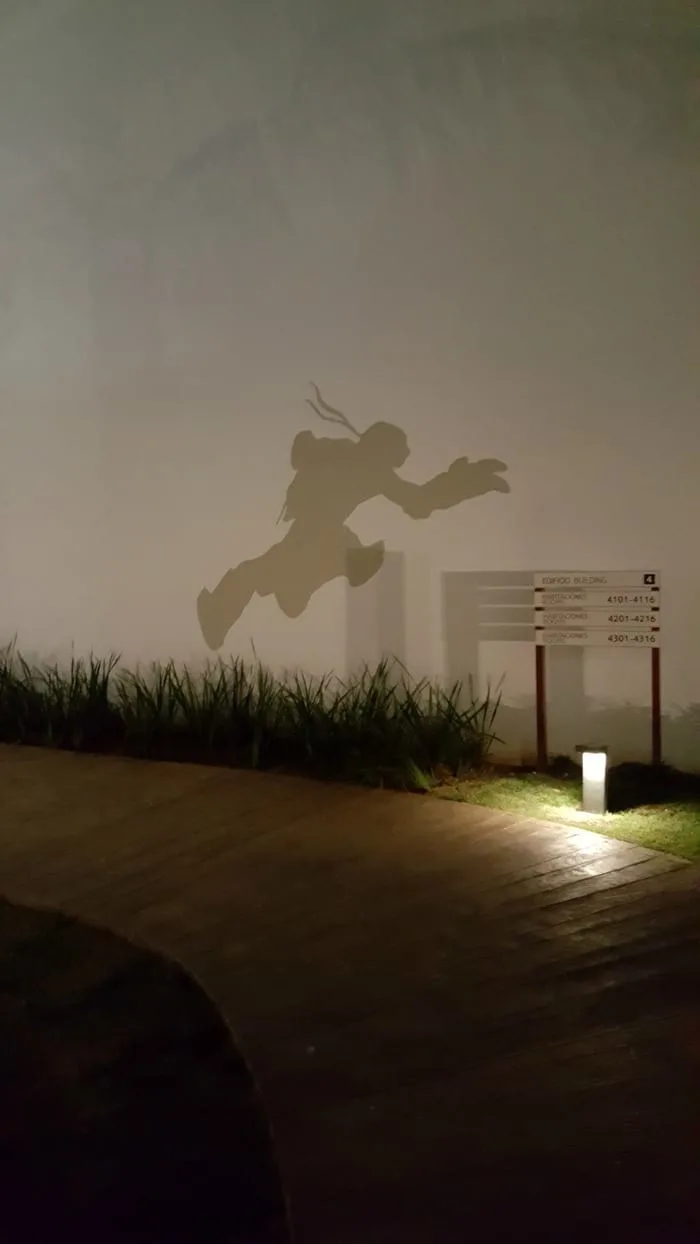 The kiddos were tucked into bed and were out before I could get to the lights.
The next morning we woke up–earlier than I thought we should.
We headed off to breakfast.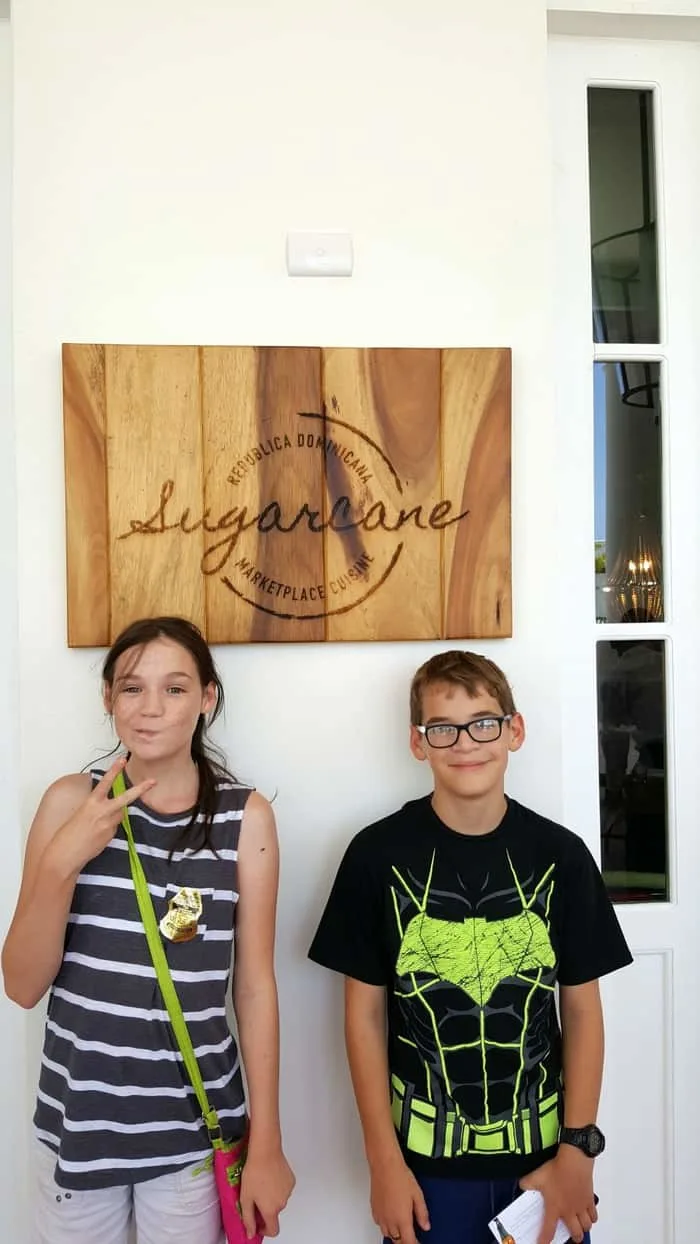 We ate at the Sugar Cane, a fresh market restaurant with a food display.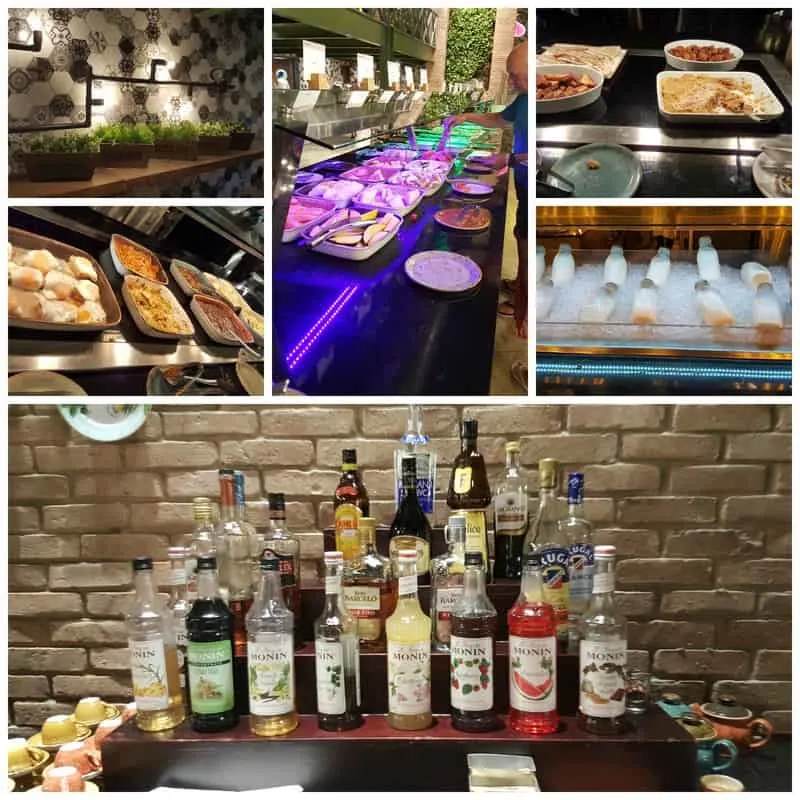 To be honest, I just came for the donuts~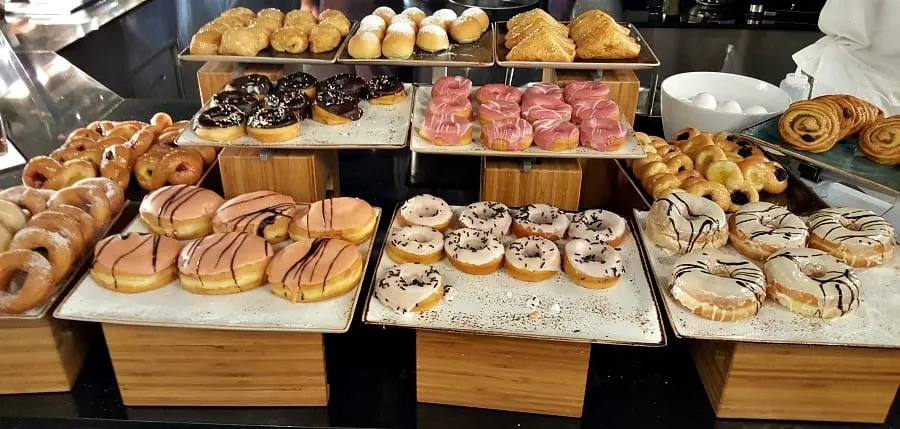 Nickelodeon Hotel & Resorts Punta Cana offers two "food display" (buffet) restaurants, Sugar Cane and Lighthouse.
Sugar cane was MacKenzie's favorite restaurant in the Gourmet Village.
During breakfast, William came back to the table and shared he had just seen the YouTube family, The Eh Bees.
They happen to be MacKenzie's favorite YouTubers.
Then it was, "Forget about SpongeBob; we just met the EhBee Family, Mom!"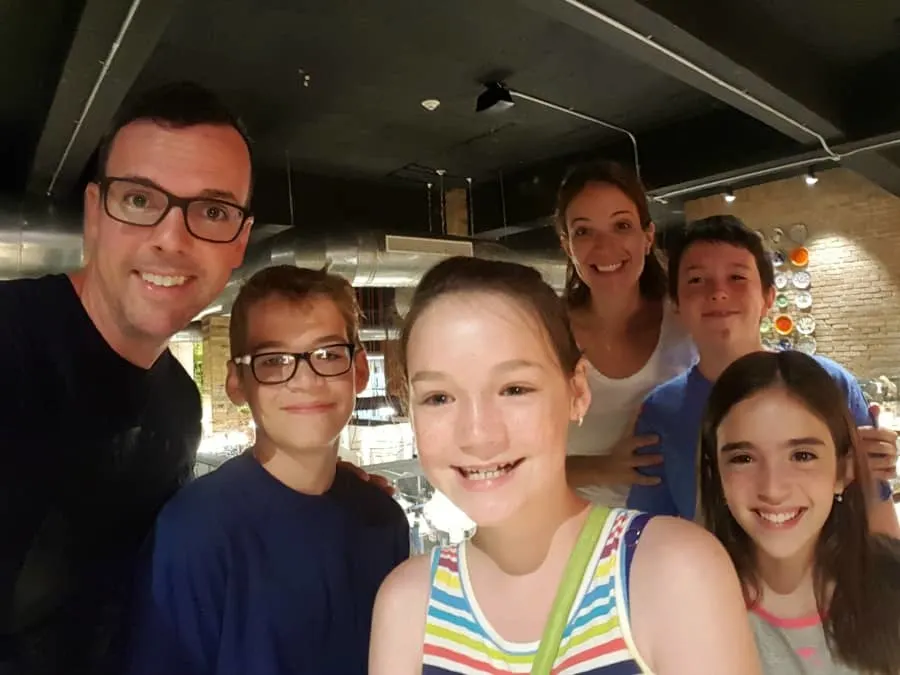 At Zest, you can indulge in a Nickelodeon character breakfast, called Pajama Jam.
It was high-energy and entertaining.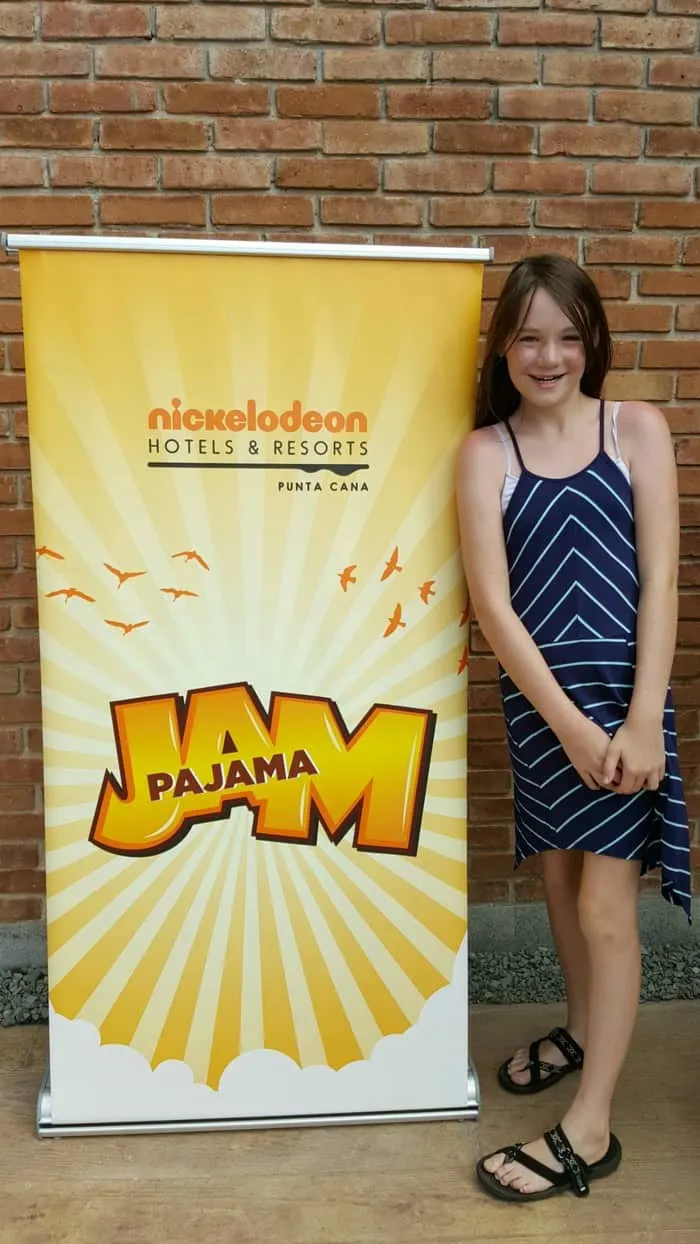 My kiddos loved getting to meet Patrick, SpongeBob, Dora and other characters from the Nickelodeon lineup!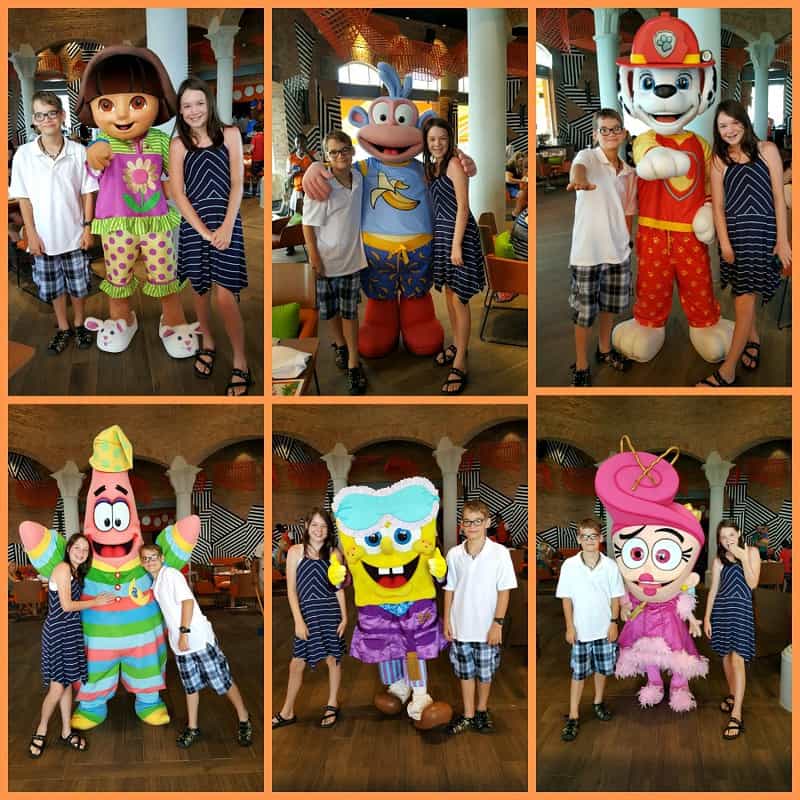 They even left with autographs.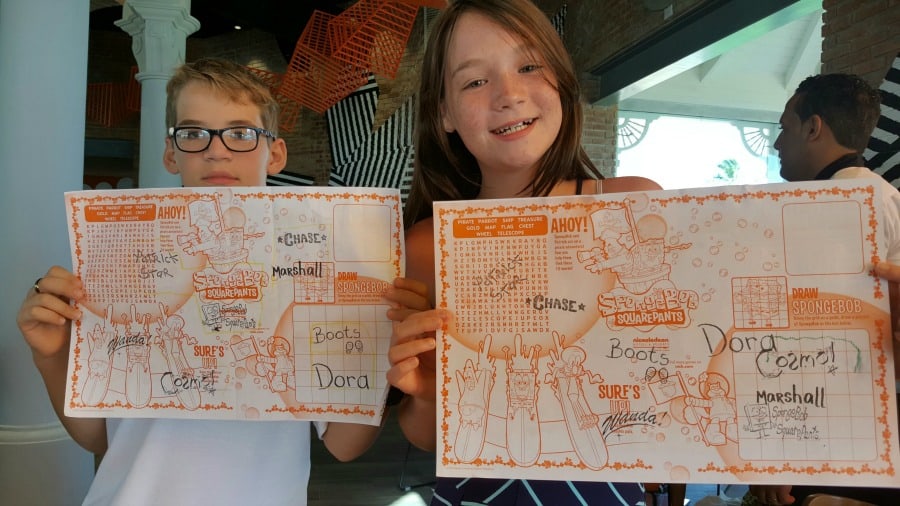 We were at the resort Monday through the afternoon of Thursday.
We kept long hours, waking up early and going to bed late and we still didn't do everything.
There is a whole teen area we never even saw!
There is yoga on the beach, a spa, and MacKenzie insisted if anything is happening, we are there.
This thought to send us to the beach one night for a party found us rained out!
There are swimming pools galore throughout the resort.
MacKenzie and William LOVED the swim-up pools and every time we walked past one, they went for a swim to the bar where they shared a pina colada.
It was the sweetest thing!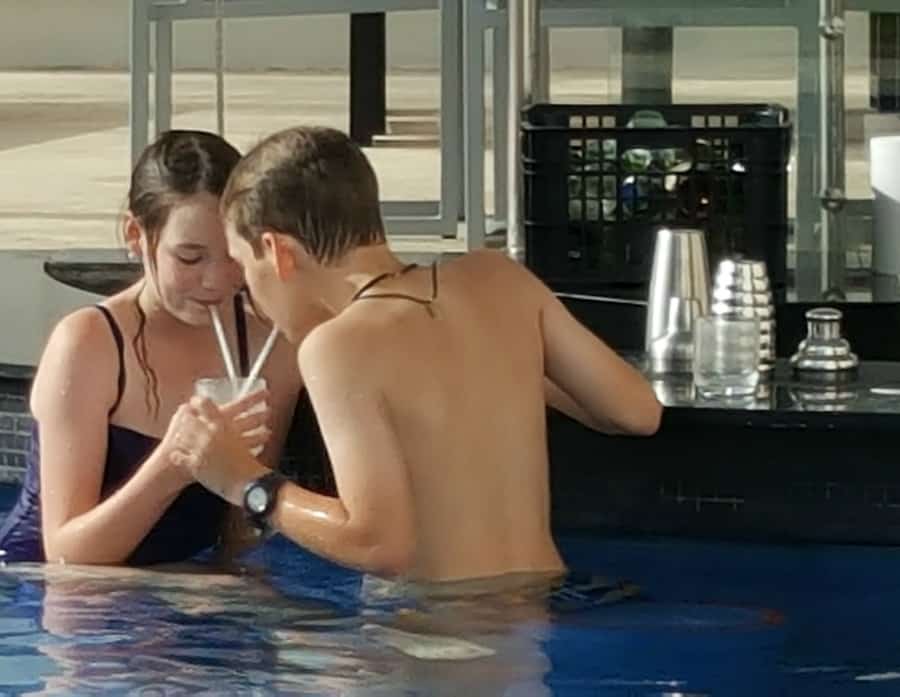 We spent a few hours in the Infinity Pool that faced the ocean. Drinks were delivered, and the kiddos had a great time enjoying the water. It was about four feet in-depth, and the view was stunning.
At the other end of the resort, we discovered Nickelodeon Place.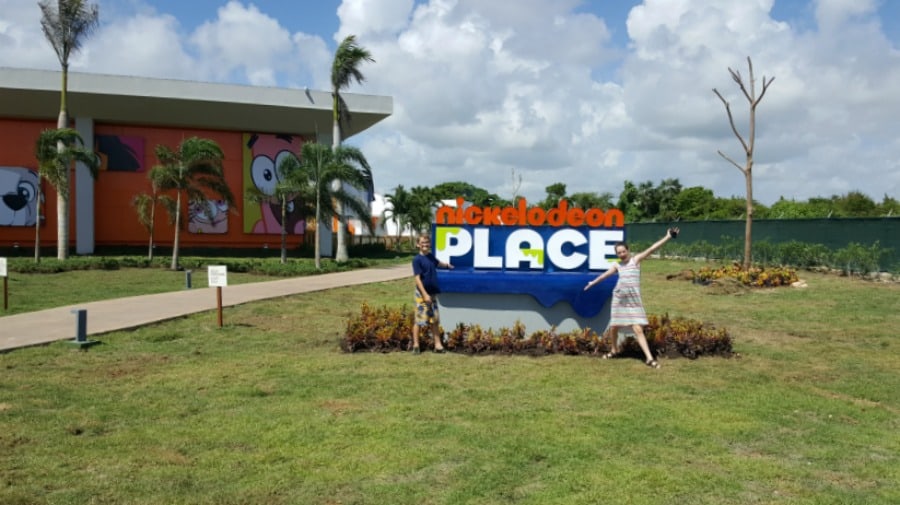 A street separates this area from the gourmet inclusive village and resort.
It's a short ride by golf cart, or you can travel by foot along a walkway.
Contained in this area is Aqua Nick.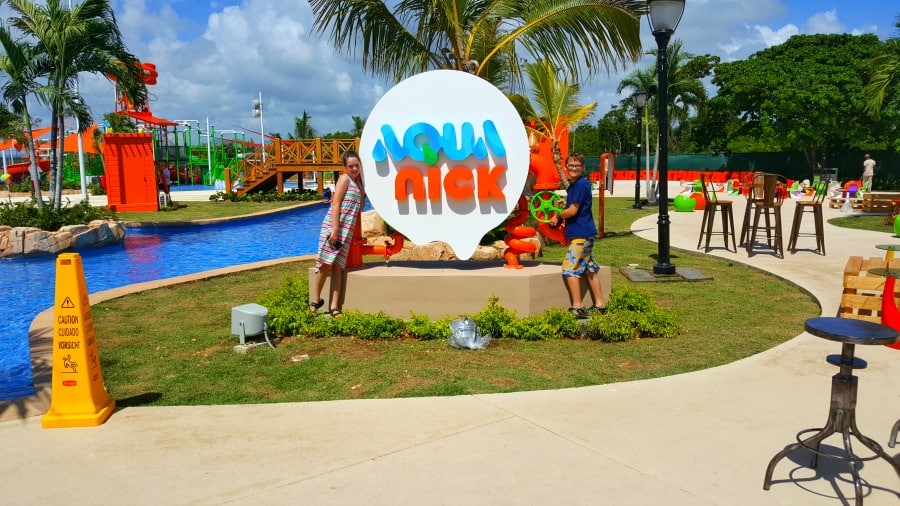 Here there is a large water play area with slides, fountains, and a lazy river.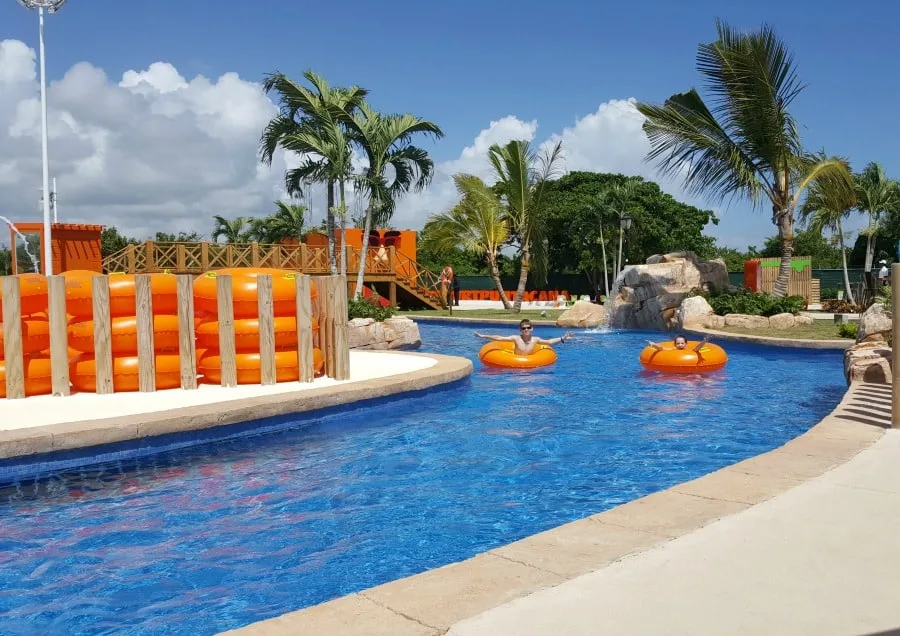 We spent a lot of time here.
I would take a lap around the lazy river and then order up pina colada for me and the kiddos.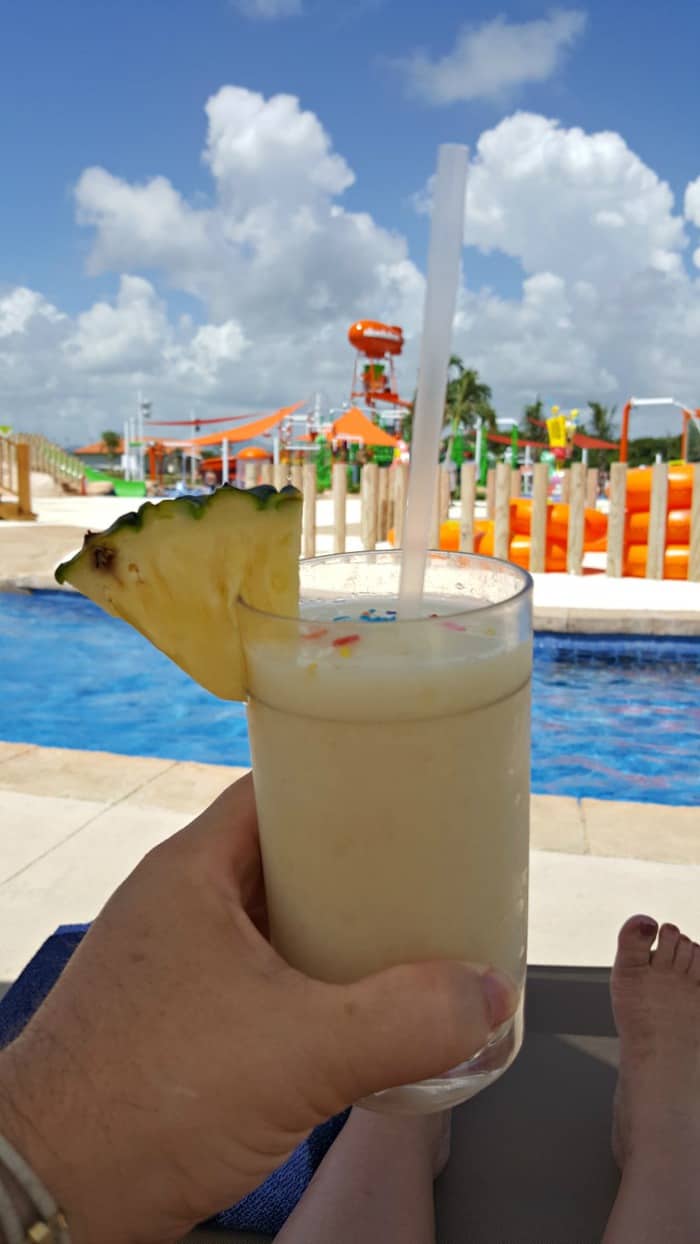 And the kiddos would order up burgers when they felt like eating.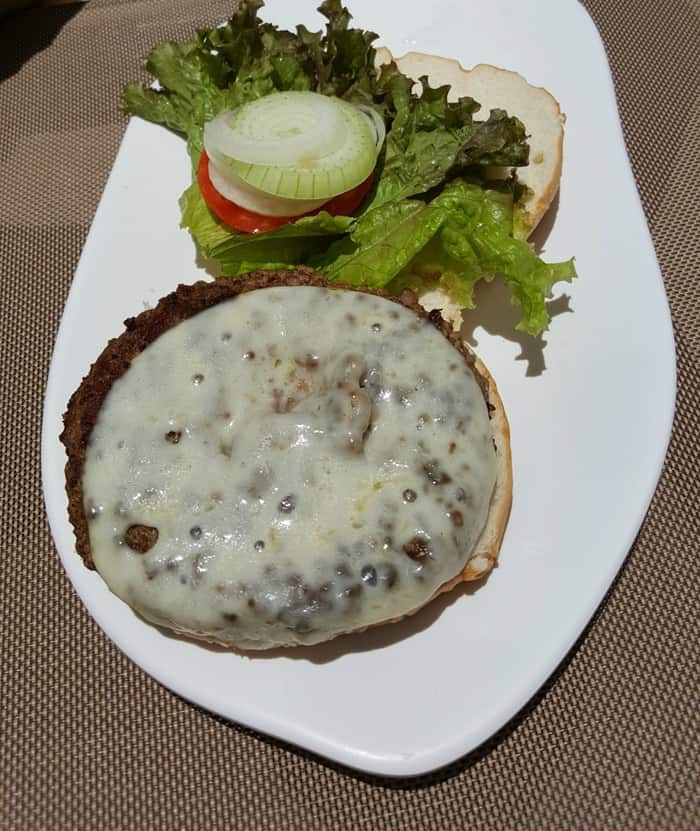 There was also ice cream.
And what's a trip to Nickelodeon without being slimed?!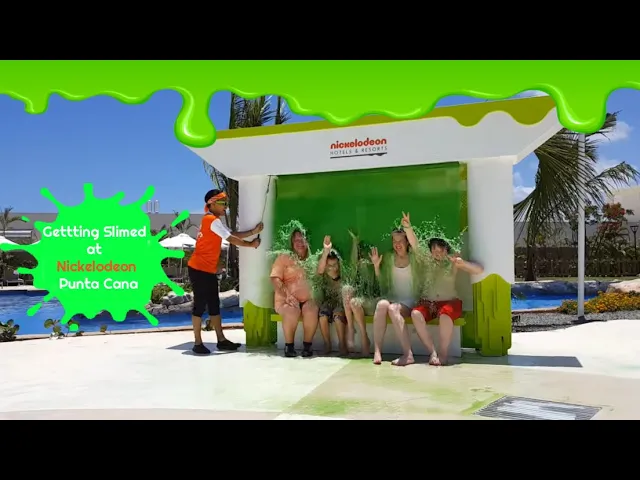 See the slime action play out in video:
William loved some downtime at Just Kiddin' Kids Club. It's designed for kids ages 4-12 years of age and offers indoor fun.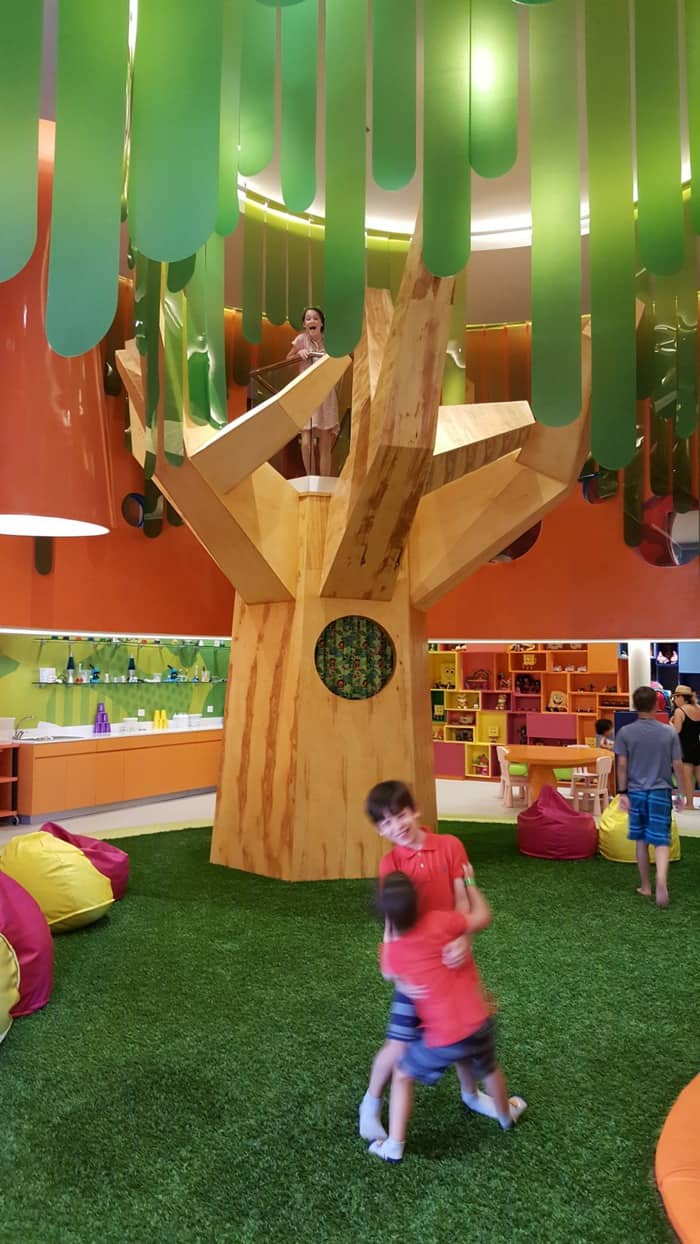 It features a huge slide, a ball pit, a craft area, video games, and the staff has organized activities.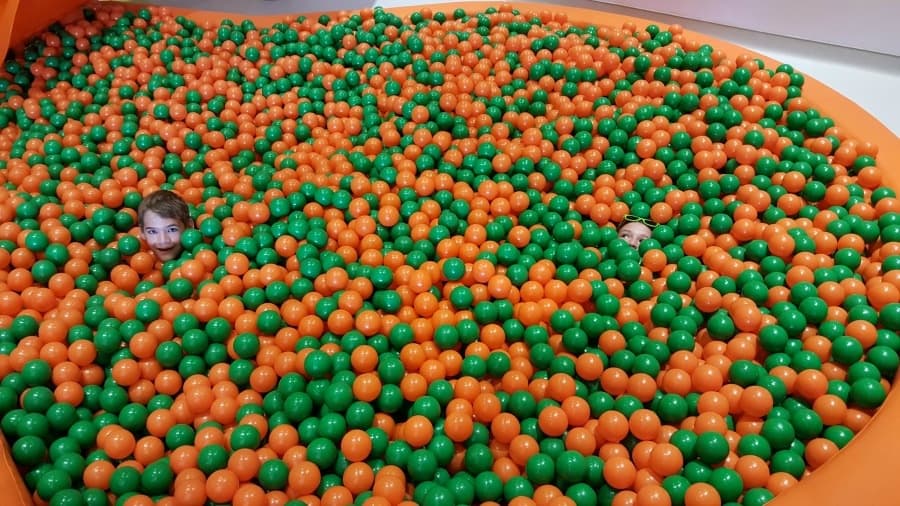 We attended dance parties in the evening.
It was an amazing time where we found ourselves doing the routine of eating, beach, swimming, playing, sleeping, repeat.
Nickelodeon Hotel & Resorts Punta Cana is a destination for everyone. It offers a grown-up vacation, while still providing entertainment and activities for the kiddos and the family.
Special Offer: Save up to 50% on vacations booked between now and October 21, 2016, for travel until December 22, 2017. Special rates start at $190 per person, per night for adults with kids included. Exclusions apply. For more information and to book, please visit their specials page.
Guests who book early can take advantage of the Sun, Slime, and Savings! Deal from now through January 31, 2016. It's valid for stays from May 1 through December 18th, 2016. Also, kids under the age of 13 stay, eat, and play free with a minimum 4-night stay during the same time frame.
Karisma and Nickelodeon Hotels & Resorts Punta Cana provided my airfare and accommodations for my family during our stay.