Beans are a great pantry staple. They can be used so many ways, dishes like Tex-Mex Chili, Refried Beans, and soups require them.
We all remember watching our mom or grandmother tend to a pot of beans on the stove or the dramatic moment they realized they had failed to presoak the beans. The Instant Pot allows beans to be made quickly without presoaking.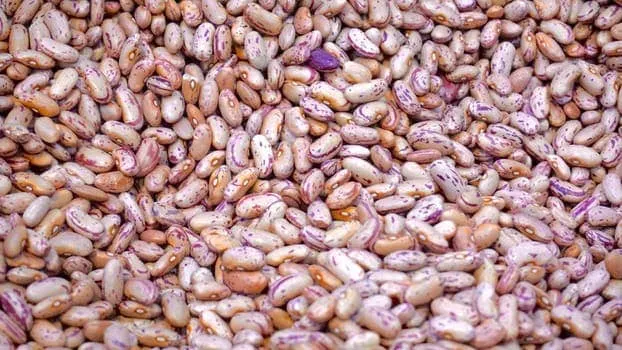 Without the need to presoak the beans, prep times is a matter of five minutes and cooking time is less than an hour. We also find that the Instant Pot makes beans with a texture that is tender and delicious.
Before we get into how to make beans in the Instant Pot, for those of you who are more traditional in your ways, you can absolutely presoak your beans. If you choose to do this, the process is the same, except you should reduce your cooking time in half.
It should also be mentioned that Grandma is going to tell you that if you don't presoak the beans they are harder to digest and create gas. I don't know if that's true or not, but as a precautionary solution, adding 1 Tablespoon Apple Cider Vinegar seems to eliminate these issues.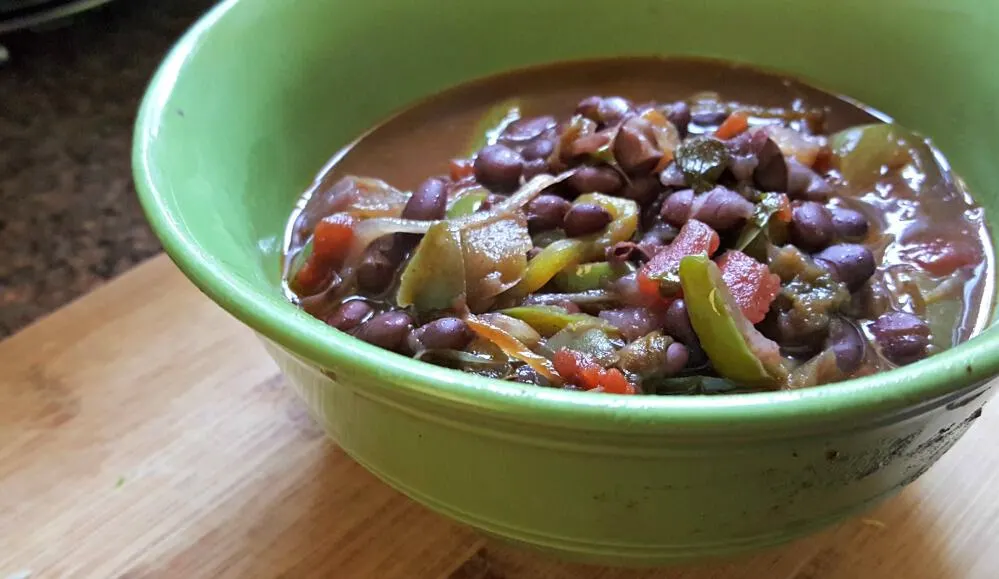 Beans are simple. You need 6-8 cups of water per pound of beans. Then you cook at high pressure for 30 minutes. There are exceptions: Black Beans I like best when cooked for 25 minutes, and chickpeas (perfect in Hummus are perfectly soft at 40-minutes.
As a precaution, never fill your Instant Pot more than ½ full when cooking beans. This accounts for their expansion.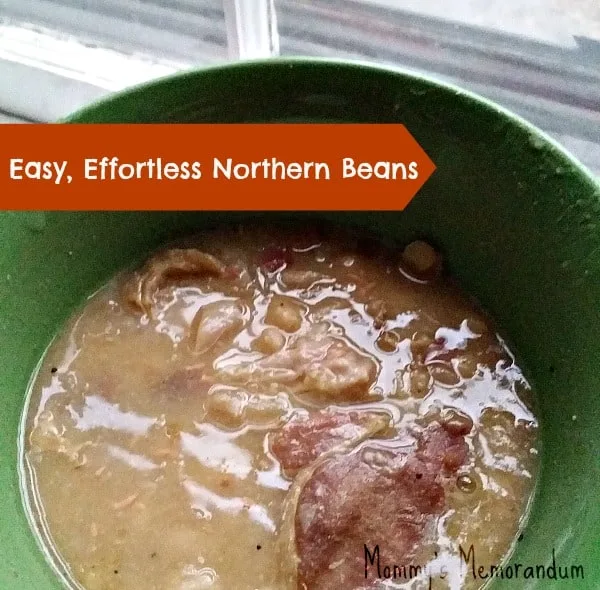 If you want to add more flavors or just a different taste, try using beef broth, chicken broth, or vegetable broth in place of the water. I like to add onions, bay leaf and salt to my beans when cooking. If you know, you're going to use Pinto Beans exclusively for Taco Pie, or Mexican-themed dishes, add taco seasoning to the beans' cooking process.
Most beans are sold by the pound. One pound of dried beans is equivalent to 2 cups of measured dried beans.
Dried Beans, when cooked, triple in quantity, so 2 cups (or one pound) of dried beans yields approximately 6 cups of cooked beans.
In recipes like Easy Instant Pot Chili, Spanish Chili, Coca-Cola Chili or Tex Mex Chili, which calls for a 15-ounce can of beans, the equivalent is approximately 1-3/4 cups of cooked beans (you can easily substitute 2 cups of cooked beans).
A basic recipe for 1 pound of dried beans will yield 6 cups of cooked beans, or the equivalent to 2 cans of prepared beans.
For best results, allow the Instant Pot to release natural pressure as long as possible to retain the shape and skin of the bean. A 10-minute Natural Pressure Release will be fine if time is an issue.
Cooked beans can be stored in the refrigerator for five days. You can also divide the beans into one of the two-cup portions (freezer-safe bags work great) and store in the refrigerator for up to three months.
Serves: 6
Prep Time: 2 minutes
Function and Time: Manual or High 30 minutes
Cook Time: 40 minutes
Release Method + Time: Natural Pressure Release 10-minutes
Total Time: 50 minutes
Instant Pot Cooking Dried Beans (No Presoaking) Ingredients
1 pound dried beans, rinsed and sorted
8 cups water
2 tsp salt
1 Tblsp apple cider vinegar, optional
1 bay leaf, optional
1 onion, peeled and quartered, optional
Instant Pot Cooking Dried Beans (No Presoaking) Recipe Method
Prepare the Beans: Rinse and sort the beans (floating beans should be discarded). Add All ingredients to the Instant Pot.
Lock Lid and Set Time. Place lid on Instant Pot and lock into place. Turn the valve to the "sealing" position. Press Manual or Pressure Cook and set the time to 30-minutes.
Natural Pressure Release. When timer beeps, allow Natural Pressure Release for at least 10-minutes and then quick release remaining steam.
Thicken, if Desired. For a thicker bean for soups, use a fork to mash some of the beans against the Instant Pot bowl.