There's no better time than right now to spend some time with the kids. This article shares how to involve kids in the kitchen for some of the best memory-making moments.
During quarantine, everyone is stuck at home, especially the kids, as their schools are closed (for an indefinite time period), and they don't have a lot of stuff to do.
Therefore, making them busy at home is indeed the most hectic task—still, not impossible. So, you can make them do different house chores, for example:
Dusting
Gardening
Laundry
Cooking, baking, or other kitchen-related jobs – Indeed, cooking is the most joyous job.
Excitedly, they would love to enter your temple of spices and help you perform various kitchen tasks.
Also, they can help you keep the little kitchen lab clean and can do anything you want (that is discussed in this article).
The most fun-full, playful, yet the creative instincts of your children would come out in the kitchen, of course, where they can do plenty of things and learn different moral values.
For more, read below to check how this is helpful.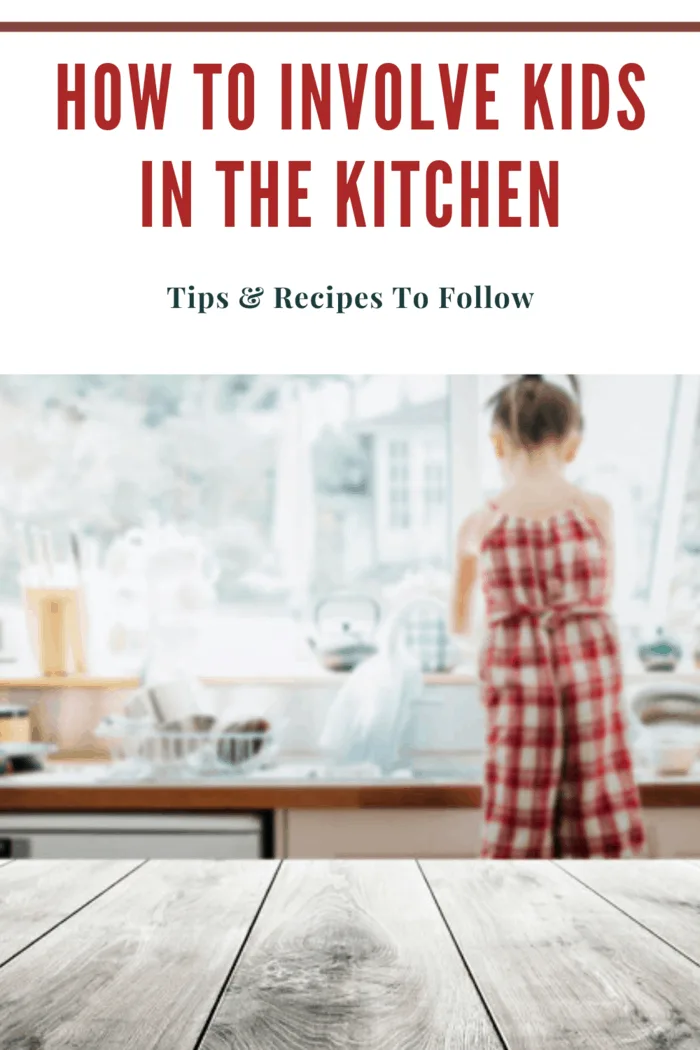 How Would It Help!
In days, you will see an interesting change in your children:
They may react more responsibly to other things once they take kitchen chores seriously.
Even they would be able to give you unique yet handy ideas not only for food menus but also in diverse fields of life.
With this, your little ones will do stuff within desired time limits, just like they cook (or bake) at a specific time.
Plus, it will infuse confidence and self-decision power into the kids, like what variation they can make to the recipes, as it improves their skills.
Eventually, your kids will appreciate you for everything you make or do.
That's why kids' involvement in different house jobs is much encouraging, and excitement will double when you let them enter their favorite place; The Kitchen!
Therefore, below, we will specifically discuss two things (majorly):
How can you involve them in the kitchen pantry: the tips that can help you further.
What sort of cooking that your kids can do without putting you or even themselves in trouble?
Let's get a wing to them.
Involve Your Kids In The Kitchen: Promote Their Creativity
Here, check some essential stuff that your children can do in the kitchen without disturbing you and creating a mess in the kitchen (though it's not a big deal as you can ask them to clean all the mess right after all the chores have been performed.) Lol!
Take Their Suggestions On Food Menu
Include your little ones in the thought-provoking yet most prior cooking process.
Undeniably, you would agree that every day you have to think about what to cook.
Permit your kids to tell their discovery on this query, and ask them for different but unique ideas for the recipes as their little pieces of menu suggestions would wonder, you'll see.
Pro-Tip: You can get them some recipe books for the purpose, as it will encourage them to share some innovative cooking ideas with you.
Allow Them To Touch The Ingredients
Being a parent (or an elder member of the family), is the most challenging thing for you to do.
Indeed, kids are, after all, your little souls and don't understand the worth of the ingredients.
But, you can teach them by giving them confidence that if something happens to the cookery elements, it will not spoil your mood.
For this, tell them how everything involved in the cooking process plays a significant role.
Also, let your children run their hands on the little packs and goods, so they can feel the texture and share their 1st touch experience with you.
Pro-Tip: Ask them about different fruits, vegetables, or food item names, as things that are named after watched, always stay in mind.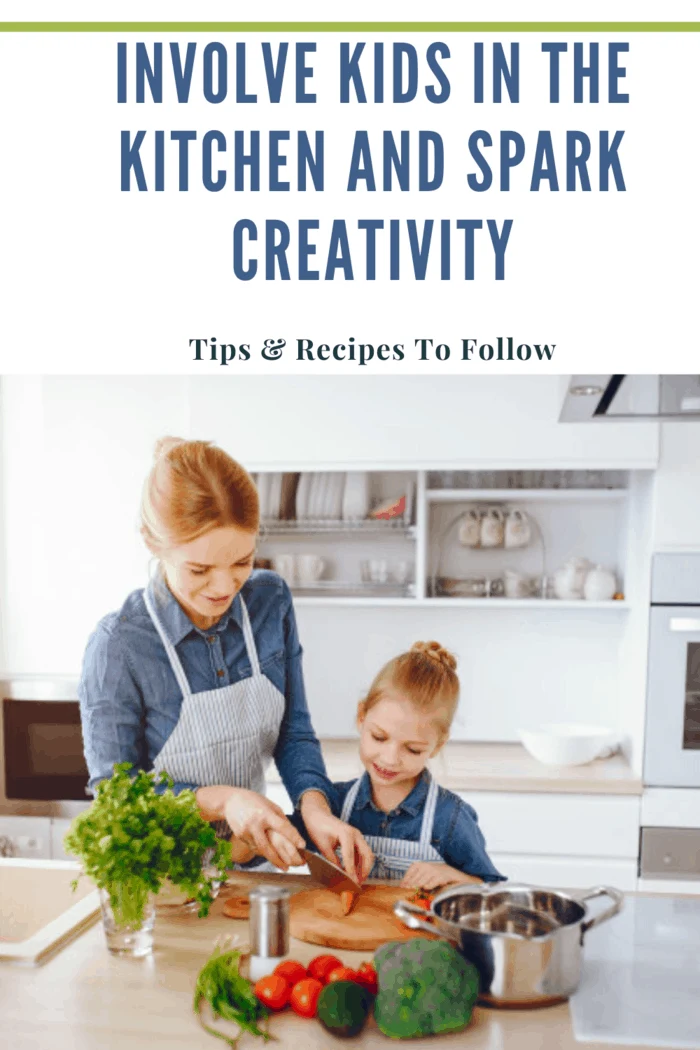 Ask Them To Rinse The Vegetables
Your kids would love to do this, as it may give them cool vibes in warm days—hand over fruits or vegetables that will be used in the food-making procedure.
Check if they are washing them properly and if all the dirt is eliminated from the washable food goods.
By doing so, not only the little ones can learn to wash the vegetables (NPR), but they also will become capable of analyzing the different vegetable conditions.
Pro-Tip: Make sure your broods are not holding anything heavier (like bowls or vegetables) than their strength because they are in the kitchen for some fun cooking, not due to any punishment.
Let Them Cut Soft Food
Be careful and be brave.
No doubt, you will involve your children in a bit trickier chore, but it may make them strong and increase their learning power.
Just tell them to hold the specific kid's knife in a way that would be less harmful and ask them to cut the veggies and fruits at a gentle pace.
(Or) Ensure that only kids aged 7 (or above), will hold the knife.
Also, it would be great if they wanted to give different shapes to food articles.
Hence, the kids would cut the vegetable in no time, with more perfection and freedom.
Pro-Tip: Keep in mind to give your kids the knives that are not sharp to reduce the risk of injury to their hands, and which they can grip on comfortably.
Mixing Is Rejoicing For Them
Kids love mixing; even we enjoy this, too.
But, you don't have to choose who will mix the ingredients because, most probably, it would be your little ones, who will combine the batter with their dancing moves.
Give them a bowl, ask them to add all the mixing elements into it, and move the spatula in anti-clockwise in the pot.
Pro-Tip: For mixing, always use plastic bowls and spatulas, as glass bowls can get broken, and harm anyone.
They Should Know About Kitchen Utensils
It is imperative to tell your kids which kitchen utensil is used for what purpose.
For instance, the spatula is mostly recommended for mixing, the big spoon is used for stirring into the cooking pot, and the icing nozzles for cake decoration.
When your kids would understand the kitchen tool and their job, they will perform tasks more efficiently.
Pro-Tip: Never demand that they memorize every utensil (wiki) usage and names in the single class, because they would get annoyed really soon with this.
Let Them To Give Ideas
Sometimes, their creative ideas regarding cooking and ingredients – for example, what to add or what not to, are exclusively impressive.
Also, this will help them to think openly, and you may never know that you are bringing up the next Masterchef at your home.
SO, their notions may help you make something delicious and presentable.
Pro-Tip: You can allow them to sit with you while watching different cooking shows, and to read different food blogs for useful cooking tricks.
Make Sure That They Are Helpful
You can get your broods' help by asking them to provide things from different corners.
For this, you don't have to move aside from the oven and rush for anything.
Thus, you need to tell them which item is placed where.
Examples are:
Ask them to give you milk or vegetables that are stored in the fridge.
Just say the name of the cooking utensil, and let them find the hidden treasure from the drawer.
Tell them to pass the plate or bowl from the nearby cabinet.
Pro-Tip: Don't let your little ones stand on the chair to get something from the heightened cabinets, as it can harm them (if they fell off).
Tell Them To Assemble The Dishes
It's time to appreciate their creativity by motivating them to bring out their productivity while decorating the dishes with their prepared food.
Hence, it is the most exciting step for the children as they love to sprinkle bounties, jimmies, sugar strands, spices, green herbs, and anything ravishing over the prepared dish.
Pro-Tip: Let them practice how to decorate the meal, or delights before working on the final presentation of the dinner to be served.
Tell Them Interesting Information About Food
The kids love food, so they would definitely admire the stimulating facts and information about food and every single thing involved.
It could be anything, like nutrition facts, vegetables or fruits age, and their nature.
Also, you can tell them how you can use different fruits or vegetables for different things, most importantly, how they aid in improving your health, skin, and immune system.
Pro-Tip: You can also give them a task to use your laptop (or a desktop) to search for this information on the internet and share it with you later.
Now, we will move on to the recipes section for the yummiest experience.
Some Scrumptious Recipes That You Can Make With Your Kids
Check some easiest yet delectable recipes that your little ones can try at home and increase their productivity.
Three Ingredients Nutella Brownies
It's not rocket science, as you and your little ones can make this recipe in almost half an hour (10 minutes to prepare, 20 minutes for cooking) if you both are willing to.
Let's follow the recipe!
Ingredients (Serving: 10-12):
1 cup (80oz or 240g approximately) Nutella
2 Eggs (or eggs substitute like yogurt/buttermilk)
10 Tbsp All-purpose flour
Method:
Let your kids mix all the ingredients Nutella, eggs, and flour well into the bowl until the batter becomes thick, shiny, and consistent. Make sure; no lumps remain in the mixture.
Till then, place the parchment paper on the baking tray and fill it with the batter. (baking trays can vary).
Bake the brownies for 20 minutes at 350F (or 175C). Also, keep tracking the status of baking.
Once done, let it cool for some time, then slice it with the slicer (that is discussed above – if you want triangular brownies), and Eat!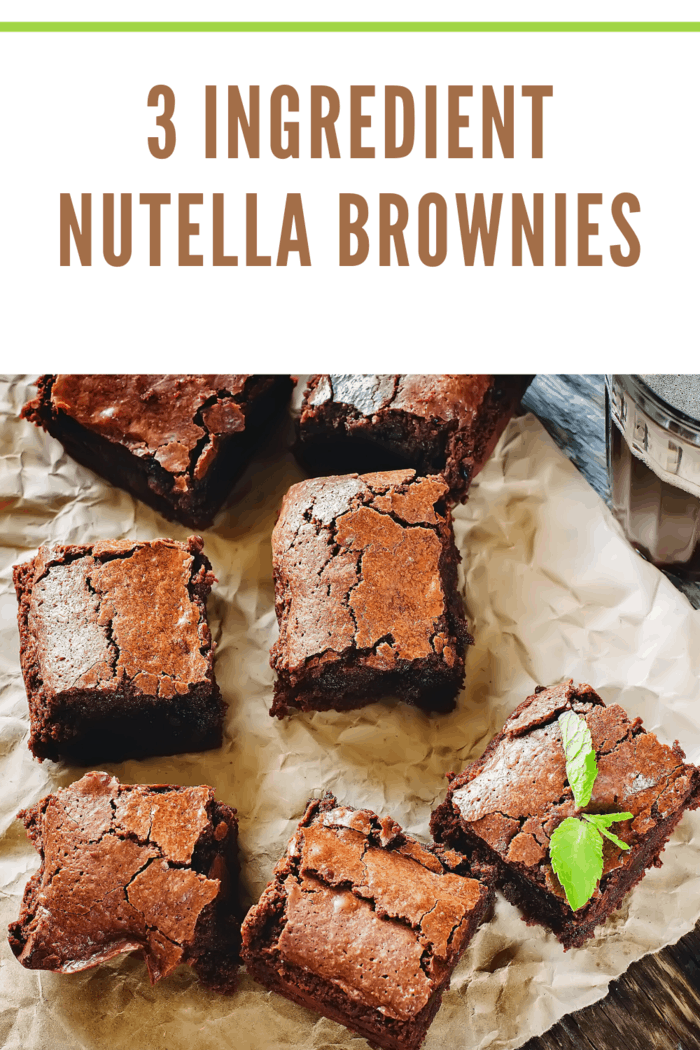 French Bread Pizza
Spicy food is the kids' favorite, primarily when it revolves around the "pizza." However, you can't get them pizza every time. Still, you can make one at home to cease craving.
The recipe is here!
Ingredients (Yield: 4 servings):
1 (12 ounces) French Loaf/Italian Bread
½ cup pizza sauce homemade/store item (or you can include a bit more according to your taste)
1 cup (almost 4 oz)Shredded Mozzarella Cheese
Julian Sliced Toppings like cooked spicy chicken, pepperoni, capsicum, onion, olives, mushrooms (and anything of your choice)
An oil (to brush the pan)
Method:
Ask your broods to cut the French loaf into two halves gently.
Furthermore, lop off the halves into more halves and cut the openings.
Place the open, cut side up, on the baking sheet.
In the meanwhile, cook the chicken in the little oil, with some spicy herbs and salt.
Spread the pizza sauce on each piece top, and then add all the ingredients accordingly. Next, top the bread with shredded cheese.
Garnish the bread upside with green herbs (oregano, parsley), and bake it for 10-15 minutes.
Take out from the oven when the bread is brown, the cheese is melted, and everything is settled.
Munch them all!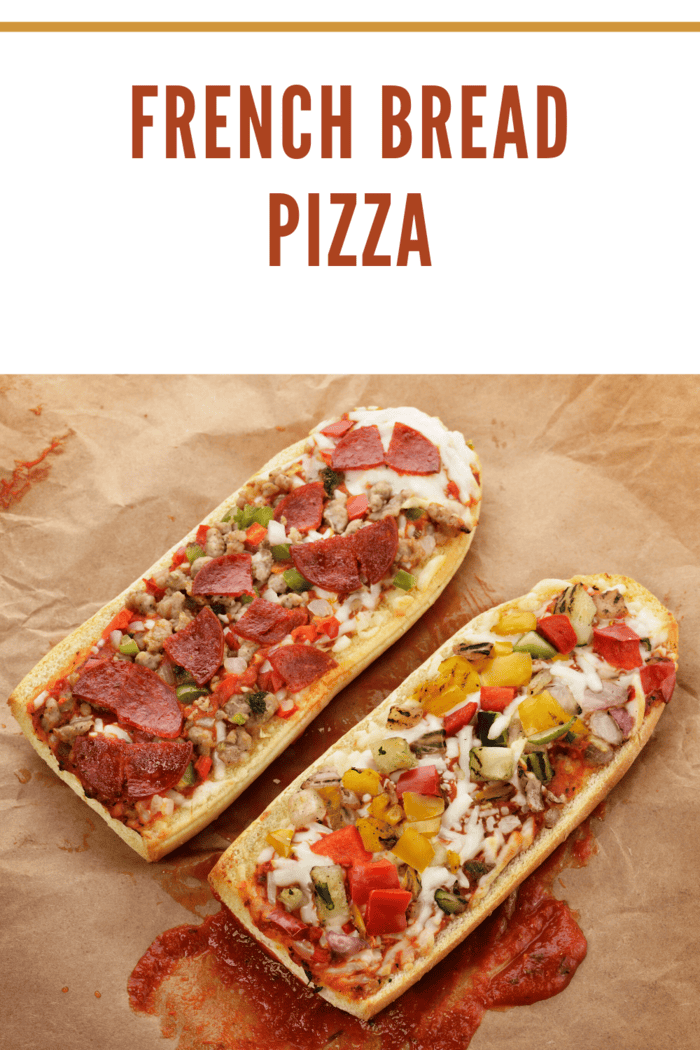 Choco-Chip, Peanut Butter & Banana Sandwiches
Is your little soul hungry?
Allow him to make a creation on their own in the kitchen. This 5-10 min recipe is all they need to make.
Ingredients (Servings: 2):
1/4 cup Creamy Peanut Butter (Store Product/homemade)
2 Tablespoons Honey
3 Tablespoons Miniature semisweet chocolate chips
4 slices Wheat Bread
1 medium Banana, thinly sliced
1/4 teaspoon ground cinnamon
Method:
Mix the peanut butter, honey, chocolate chips, and cinnamon in the small bowl.
Take two bread slices and spread the mixture over them.
Now, put banana slices on the top of the batter.
Lastly, put the remaining two bread pieces above (to make the sandwich).
Cut the sandwich with the slicer and devour like no one is seeing.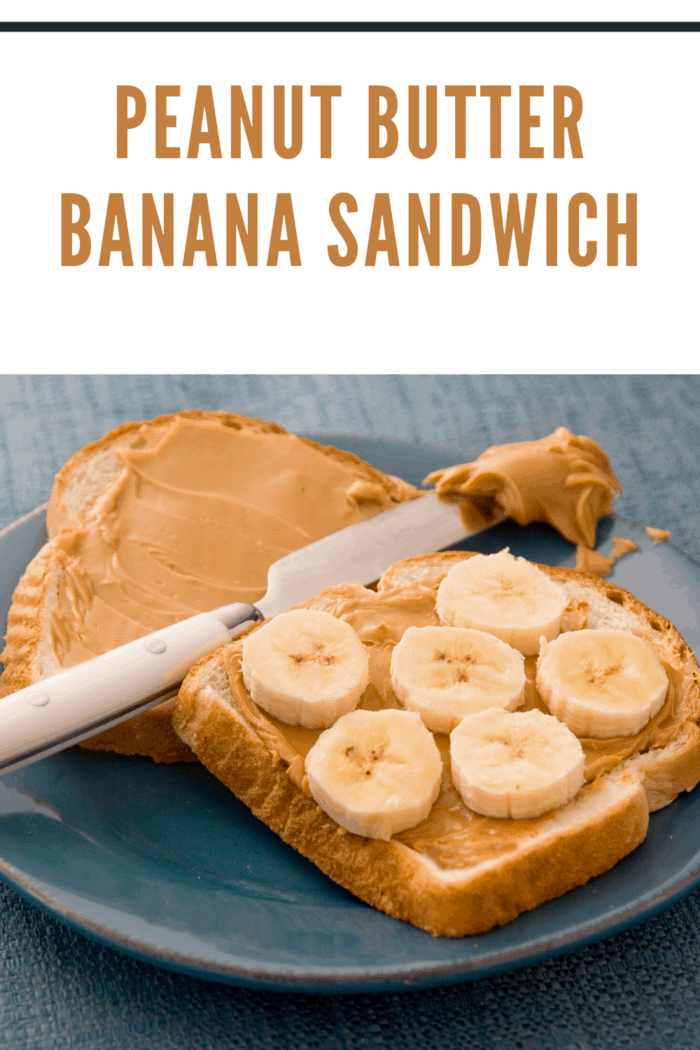 Chicken Sliders
If your kids love chicken and bread more than anything else, then it's the right thing to make.
Wonderfully, you can also ask your children to give their hand in the making.
Hence, the yummiest recipe we have tried so far.
Ingredients (Yield: 12 sliders):
12 Dinner rolls (or sweet Hawaiian rolls)
3 cups Shredded Cooked Chicken
1/3 cup barbeque Sauce
1/2 Cup Thinly sliced red onion
6 slices cheese
1/4 cup fresh greens, chopped (cabbage, lettuce, it's up to you)
2 Tablespoons butter
Method:
Preheat the oven to 350F (175F).
Cut the dinner roll half from the mid-length. Place the half-length bottom roll on the rimmed paper sheet.
Let your little chefs layer the chicken, bbq sauce, onion, cheese, and herbs one by one on the top of the half-length roll.
Put the other half-length bread over the top.
Bake it for 20 minutes, cut the sliders and serve.
You can watch the video here!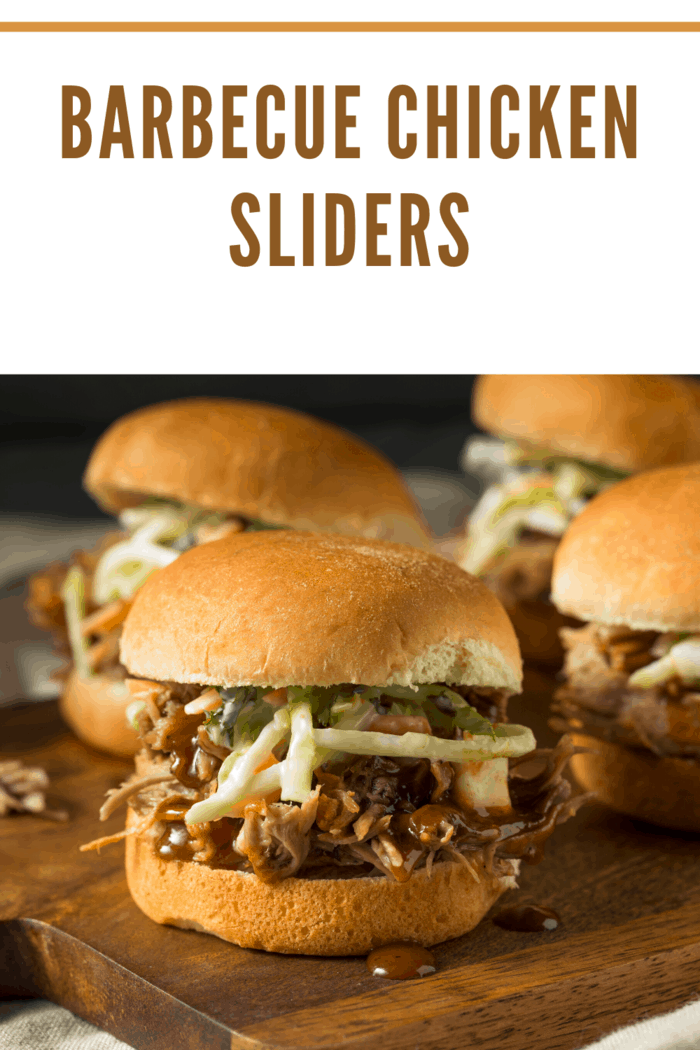 Conclusion
Well, you can make all these things happen at your place, too, by allowing your kids to perform random yet imperative tasks, not only would they learn stuff in this lockdown, but it also would help you to finish several things in time.