Who doesn't love a good BBQ sauce?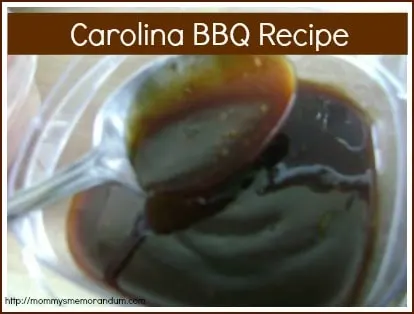 The region you're in determines the base of your BBQ sauce.
Vinegar and mustard-based barbecue sauces are popular in the southern United States.
Tomato-based BBQ sauces are popular in the northern United States.
There are six BBQ types you should know about, says Thrillist.com, and BBQ varies by region. You'll find BBQ sauce with ingredients of tomato, vinegar, and mustard. Lexington-style barbecue, a town near where I live, that's well-known for its BBQ, adds a touch of tomato paste to thicken and sweeten its vinegar-based sauce, which they actually call a "dip".
Some of the best BBQ we've had is Arthur Bryant's in Kansas City. The sauce was thick and tomato-based with spices, vinegar and sugar. It is an evolution from the Lexington Dip, but so different because it's thick and sweet and sits on the surface.
The first commercially produced barbecue sauce was made by the Georgia Barbecue Sauce Company in Atlanta, Georgia. Its sauce was advertised for sale in the Atlanta Constitution, January 31, 1909. Heinz released its barbecue sauce in 1940.
This is tangy and makes the whole house smell amazing!
Carolina BBQ Sauce Recipe Ingredients:
1 Tbsp. olive oil
1 small onion, diced
1 cup vinegar (experiment with different vinegars for a new taste)
3/4 cup ketchup
1/3 cup light brown sugar, packed
2 Tbsp. spicy brown mustard
Carolina BBQ Sauce Recipe Directions:
Heat oil in large saucepan over medium heat. Add onion and cook for 5-minutes. Stir in
Add onion and cook for 5-minutes.
Stir in vinegar, ketchup, brown sugar, and mustard.
Bring to a boil, then reduce heat and simmer for 5-minutes.