This homemade whipped cream recipe is simple.
I use three ingredients.
It creates a light, fluffy whipping cream.
You can omit the vanilla extract if you like, but it does add something to the end product.
Just a fun fact, if you use vanilla extract, you can gussy up the name from Whipped Cream to Creme Chantilly–the French are so fancy!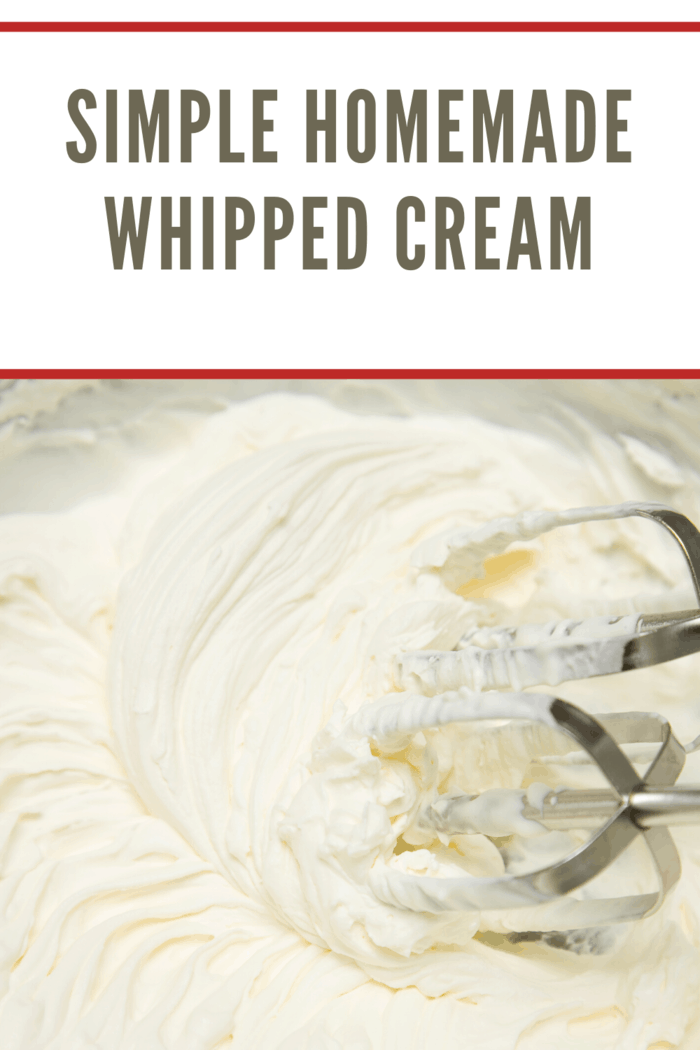 Growing up my mom cooked from scratch.
Pies and cakes topped with homemade whipped cream!
It was heaven.
I was a teenager before I went to my grandparents and learned about the non-dairy whipped topping.
It is not the same.
Not even close.
One of the best things about making whipped cream is you can make it as thick as you like.
From froth, for coffee, to a drier, thicker cream, perfect for stuffing cannolis.
If you continue to beat the cream, replace the sugar with the salt, you end up with butter.
You can substitute granulated sugar for the powdered sugar, but it does take longer to dissolve–the end result is not much different.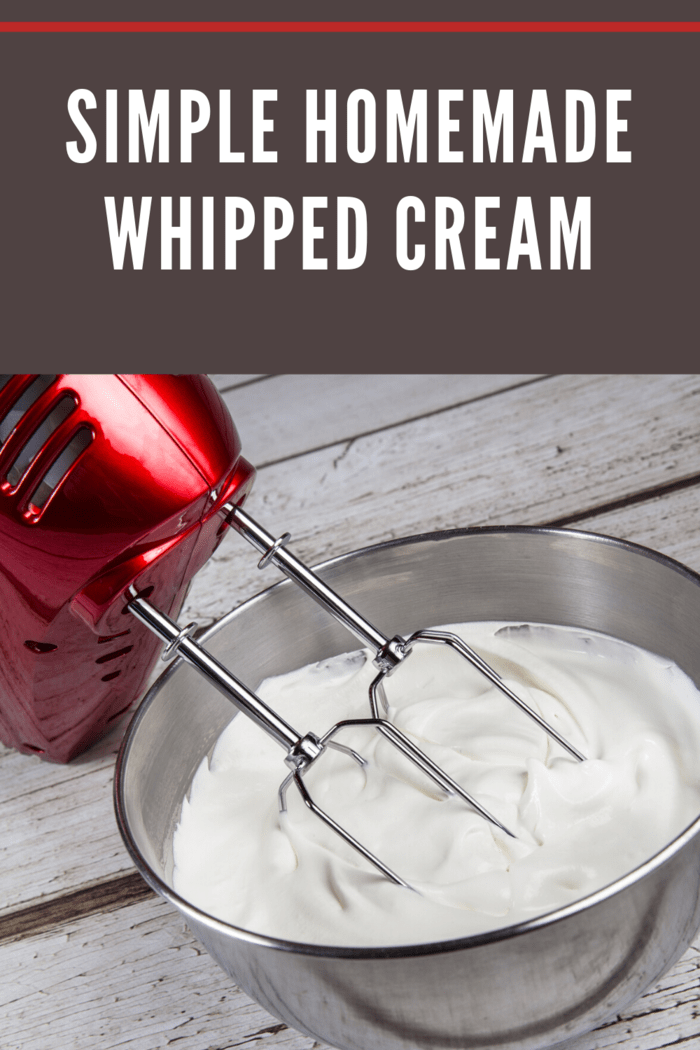 Tips for Success in Making Homemade Whipped Cream:
Cold Cream:
The colder the cream, the easier it will whip.
The colder cream makes the lightest whipped cream.
Try placing a stainless steel mixing bowl in the freezer for 15-30 minutes before starting for best results.
All Together:
Some will say to begin mixing the cream then add the vanilla and sugar.
I put it all in the bowl, set the mixer on medium-high and whip the cream.
Stay Near
It's easy to put it all in your electric mixer and walk away.
Don't do this.
It takes just a minute or two and there is a short time-frame between whipped cream and nearly butter.
It's all in the Peaks:
In other words, when you lift the beaters from the whipped cream, medium peaks hold their well; the tip of the peak curls over on itself.
The peak will droop, but not disappear.
Check the cream as you whip.
It's All About the Fat:
There's Heavy Cream and Whipping Cream on the shelf and you're unsure what you need.
Either can be used, but it you want the whipped cream to hold it's shape, opt for the heavy whipping cream.
The reason is the heavy whipping cream, or heavy cream has a higher percentage of milk fat (36-percent).
The Whipping Cream (No "heavy" in the title) weighs in with 30-percent milk fat.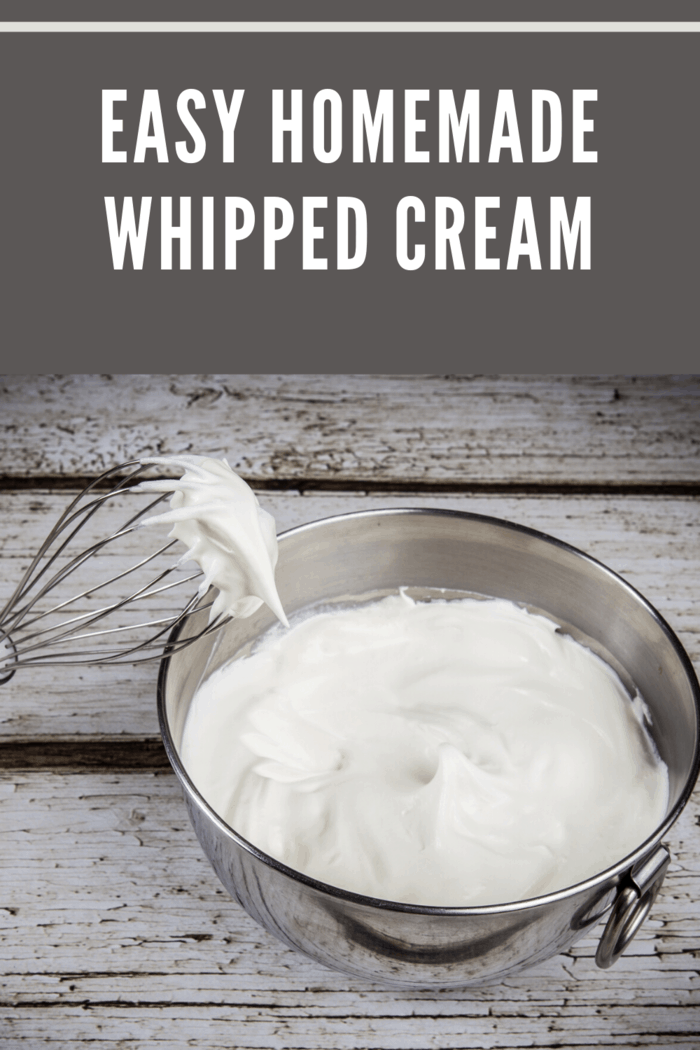 Homemade Whipped Cream Ingredients:.
1 cup heavy whipping cream
1 Tablespoon powdered sugar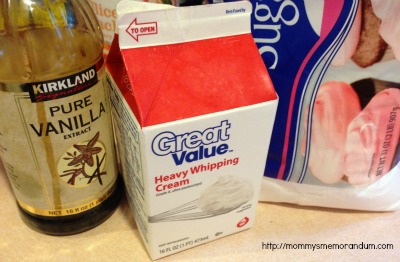 Directions for Homemade Whipped Cream: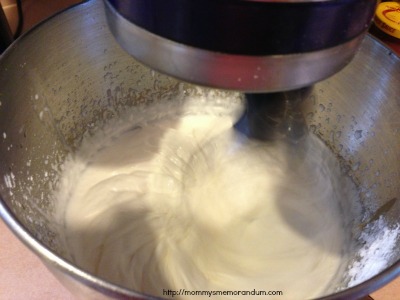 Place all ingredients in the bowl.
Whisk on medium speed until medium peaks form.