We stayed at Hofsas House Hotel as their guests in exchange for this review. All opinions remain our own.
Carmel, California is a frequent day-trip from the Bay area. Carmel-by-the-Sea is a small village nestled in the hills near Monterey Bay. Here, visitors will find peaceful respite and European Charm.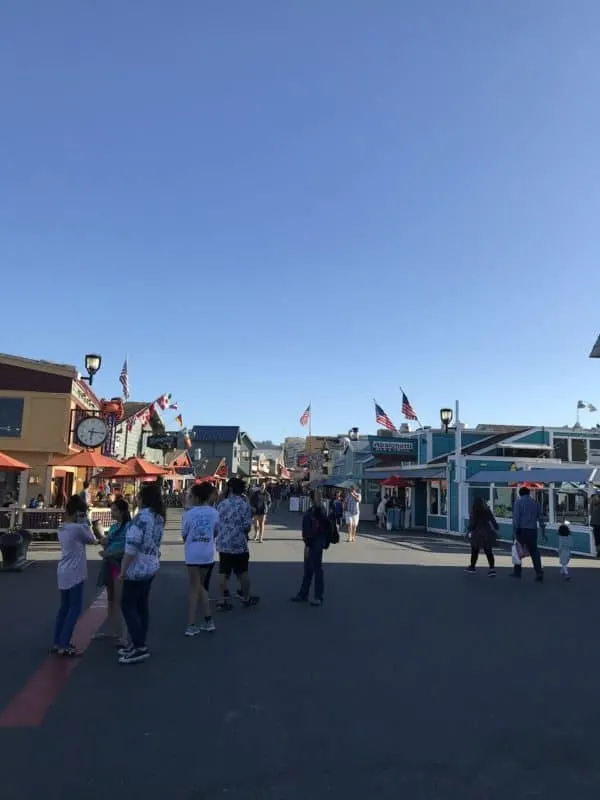 Main Street leads to white sand on Carmel Beach and branches off to tasty food, wine, and retail shops.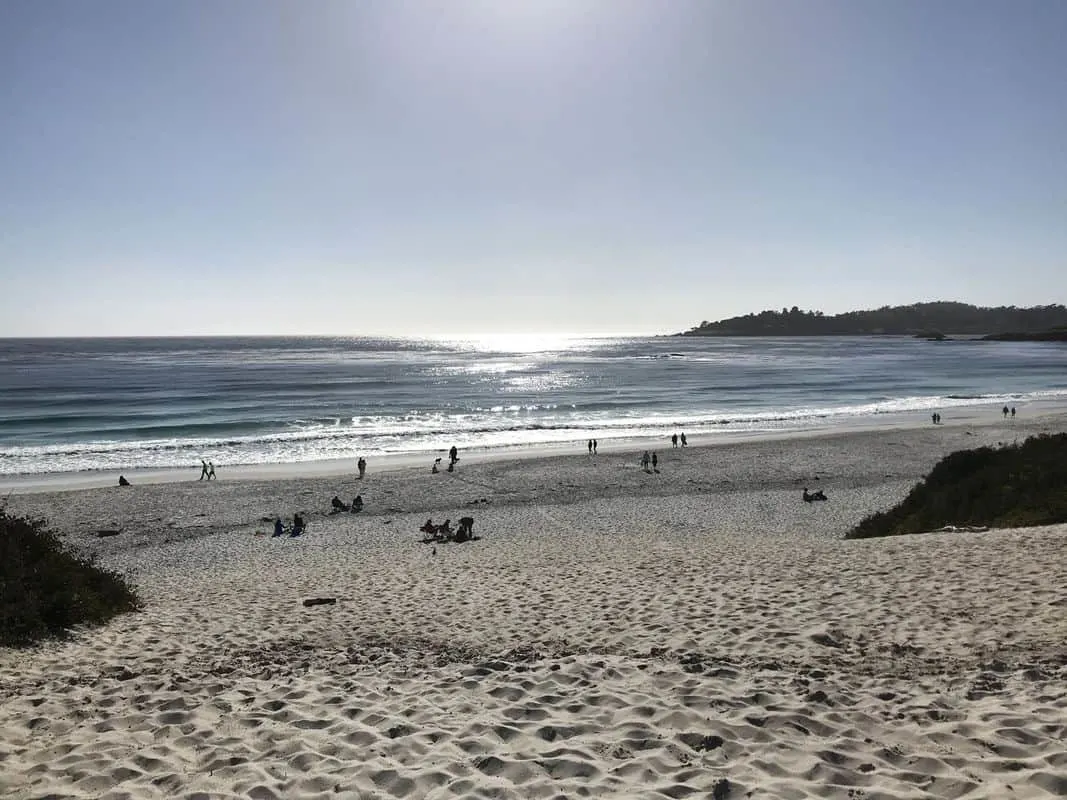 Four blocks from Ocean Avenue you'll discover a family-owned boutique hotel, nestled on the hillside named Hofsas House Hotel, with 38 rooms that overlook the pine trees that fill the air of Carmel.
At first glance, it's more architecture from a storybook with its pink exterior punctuated by beautiful hydrangea and sweetly scented flowers and the distinct, classic European-style design.
Hofsas House Hotel is celebrating 70-years of family heritage. It's a place created by Donna Hofsas in 1947, handed down to her only son Jack, and his wife, Doris and now the third generation of Hofsas, Scott and Carrie Theis. To the family, it is a landmark of strength and persistence of their matriarch.
Guests can still stay in one of the original cottages Donna Hofsas created with her husband—ask for the family suite 9/10.
As a young girl, Carrie Theis spent her summers helping her grandmother, greeting guests and working the front desk. Today, she's taken on a larger role of running the hotel.
It's a beautiful drive through the hills to arrive at the Hofsas House. Convenient and complimentary parking is available for guests.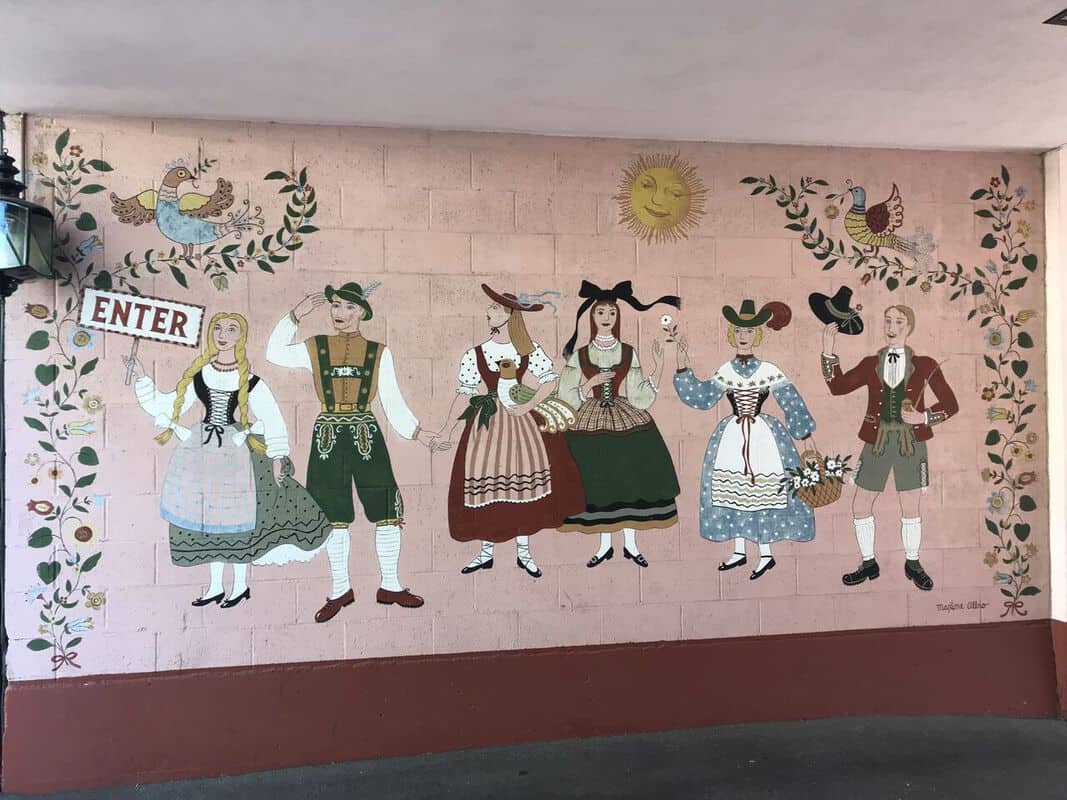 Consider the Bavarian-Style mural your welcome. The mural was created by a commissioned painter, Maxine Albro. If the name sounds familiar, it may be due to her artwork's presence in San Francisco's Coit Tower.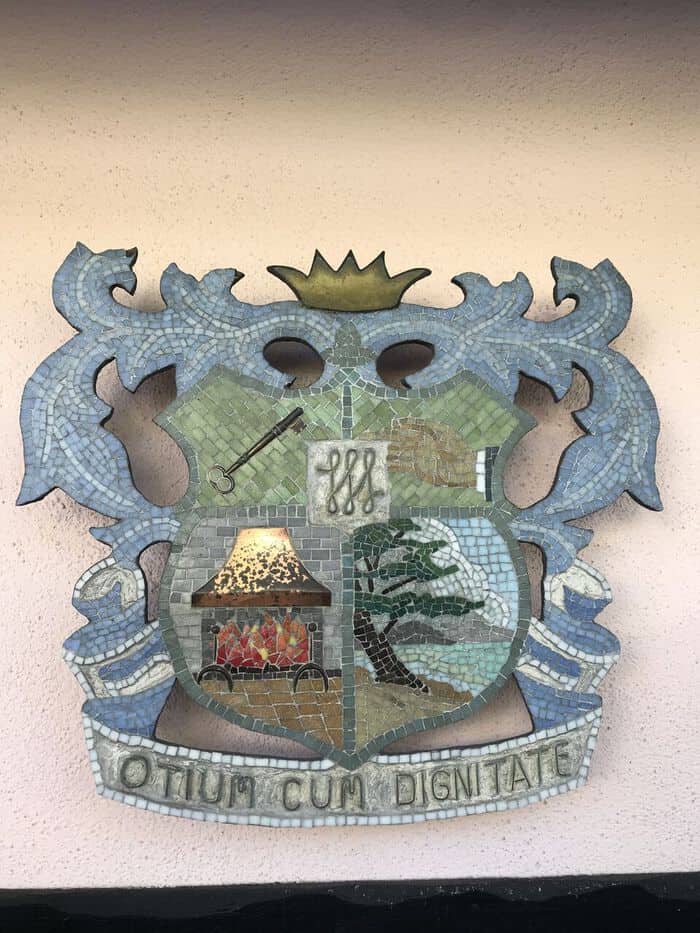 You'll also find paintings throughout the hotel, in the lobby, the front of the hotel and even the headboard in Room 47.
One of the most charming welcomes is the sign that reads:
"Come in the evening, come in the morning, come when expected, come without warning, and the oftener you come, the more we'll adore you."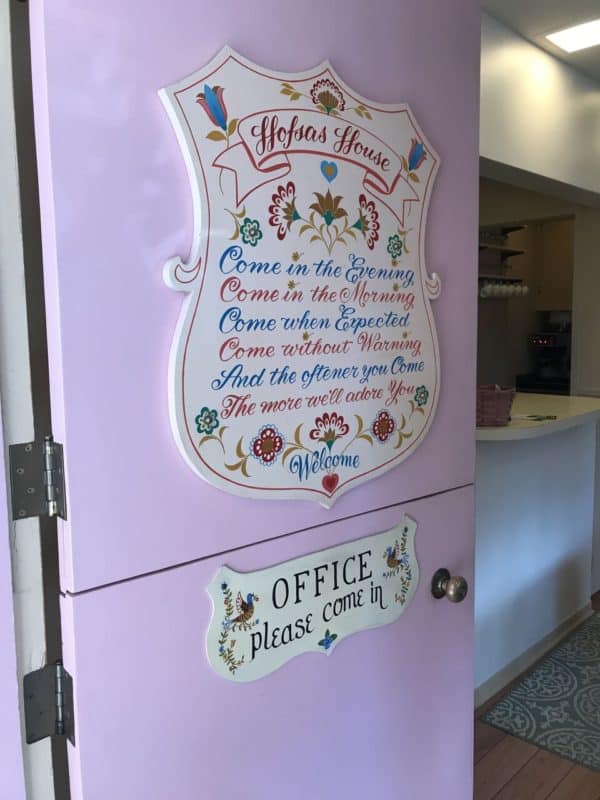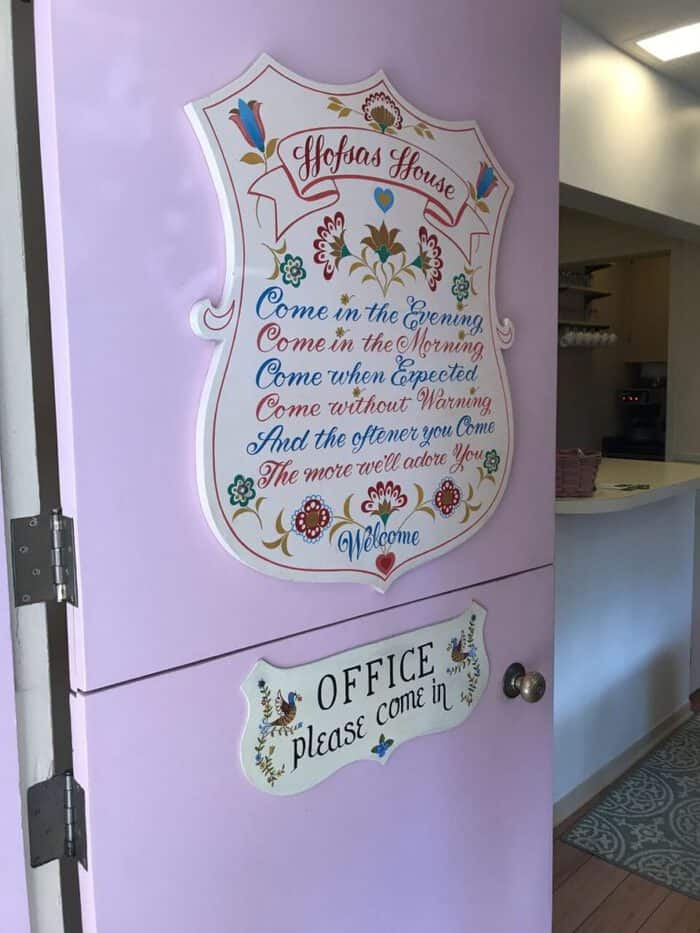 One of the most unique things about Hofsas House is the traditional Dutch doors. They are divided in half so that each half can open and close separately. They are convenient to open the top-half for air, light and the amazing views.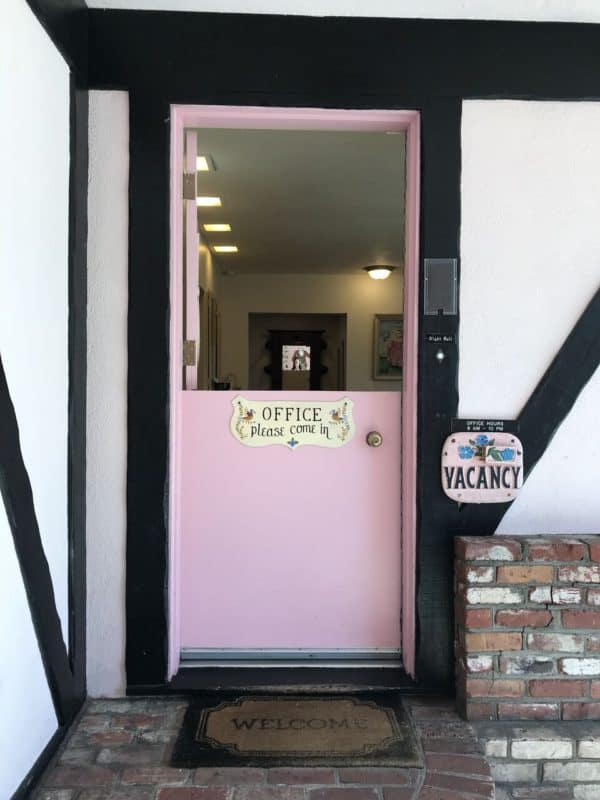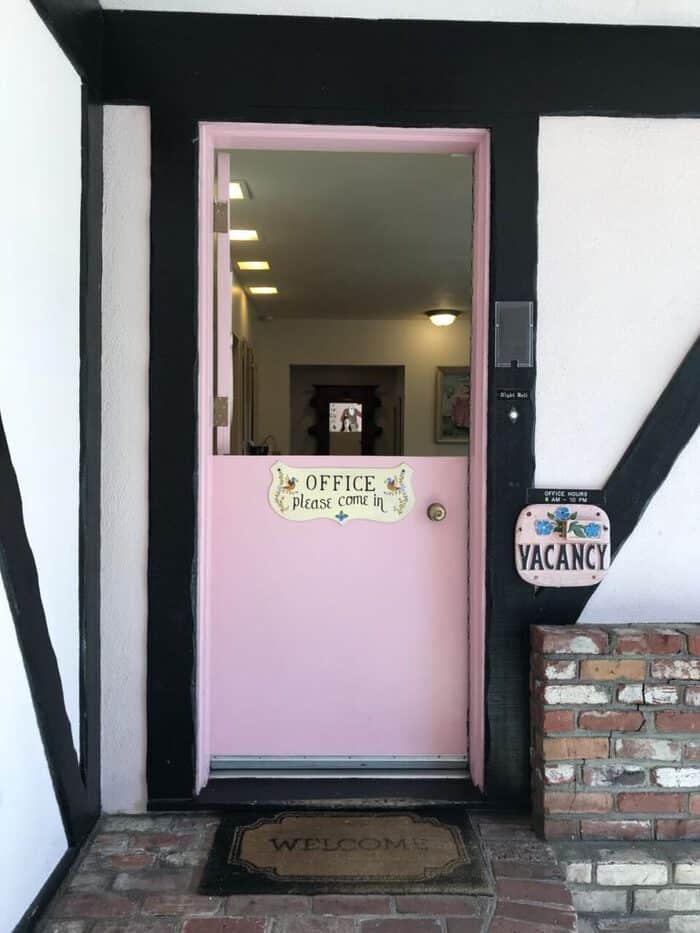 The Hofsas House Hotel offers a variety of rooms, each decorated with different styles. Some have the classic electric fireplaces, kitchens, private balconies, all have:
WiFi
On-Site Parking
Delicious continental breakfast from Paris Bakery with homemade Croissants and Pastries
Fresh coffee and tea available during business hours in the lobby
No resort fee
Water bottle fill up station at the front desk
Wine tasting passes to several local caramel-by-the-sea tasting rooms
Carmel Valley coffee roasting packets in the room
HD TV
Don't miss the heated pool, European dry sauna room, and the incredible ocean view.
There are also packages available to complement your visit:
Hofsas House Romance package elevates the sunset and charm of Carmel with a rose petal turndown, chocolates, LED candles and a keepsake "Do Not Disturb" sign.
Morning unveils pastries, juice, and coffee in the lobby from 8am-10am. Choose to sit and chat with other guests, or prepare yourself a small basket and indulge in your room.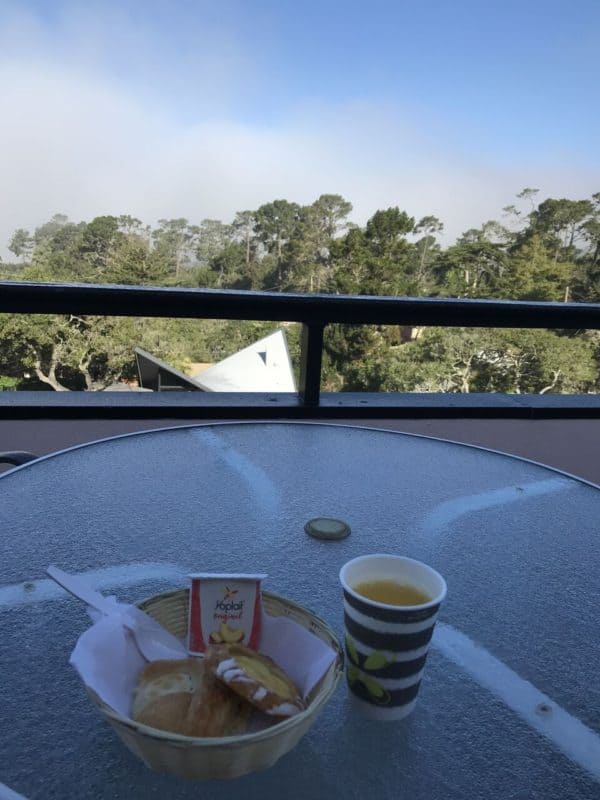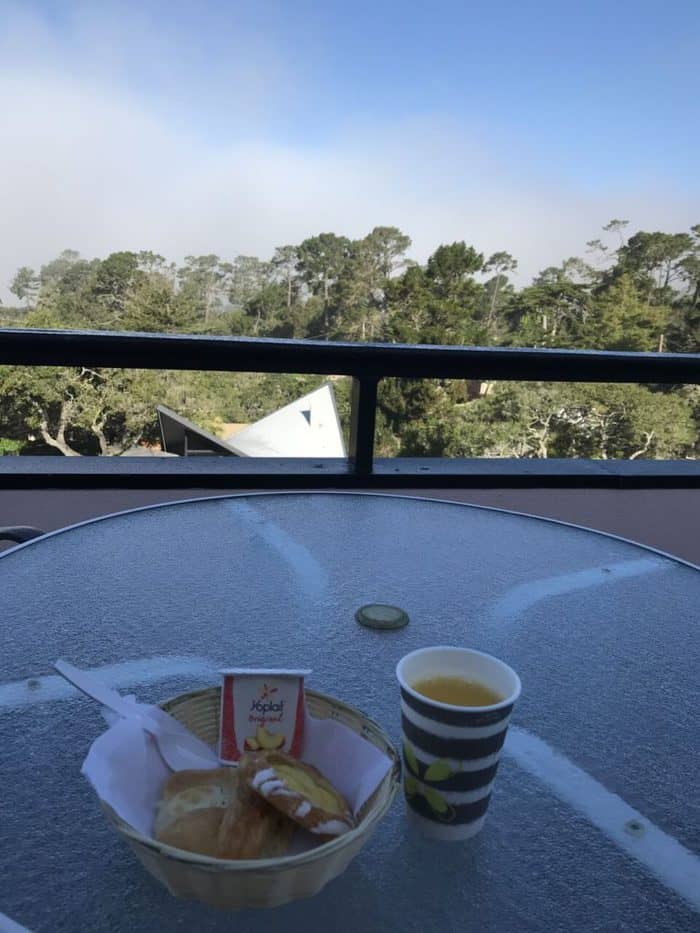 Coffee and Tea are available during business hours in the lobby for all guests.
From the hotel, the town is a few short blocks away.
Carmel-by-the-Sea has unique white beaches, perhaps some of the most beautiful in California. The coarse white stand is a stunning contrast to the brilliant blue water.
Carmel is Fido-friendly, allowing well-behaved leashed dogs to enjoy the white sands and splash in the waves. Hofsas House Hotel is also pet-friendly. Keep in mind that not all rooms, due to allergies, are pet-friendly, but those that are, come complete with a pet bed, a doggy toy, and treats!
The village offers incredible architecture and charming cottages full of character. No one has a house number here; residents give their house a name. Each home has a name plaque. Learn more about the Carmel-by-the-Sea Storybook Homes and How They Came To be.
Did you know Downtown Carmel holds a secret? Well, 42 to be exact. There are 42 hidden passageways and courtyards, each one more different and unique than the last It's a place filled with Courtyards and Passageways. There are plenty of unique locations worthy of Instagram and memories. Hand-painted tiles, fairytale architecture, fountains, and bougainvillea.
Here the flowers paint the hills with color. They seem to pop against the forest background. No need to inhale deeply, you're guaranteed to smell the pine trees!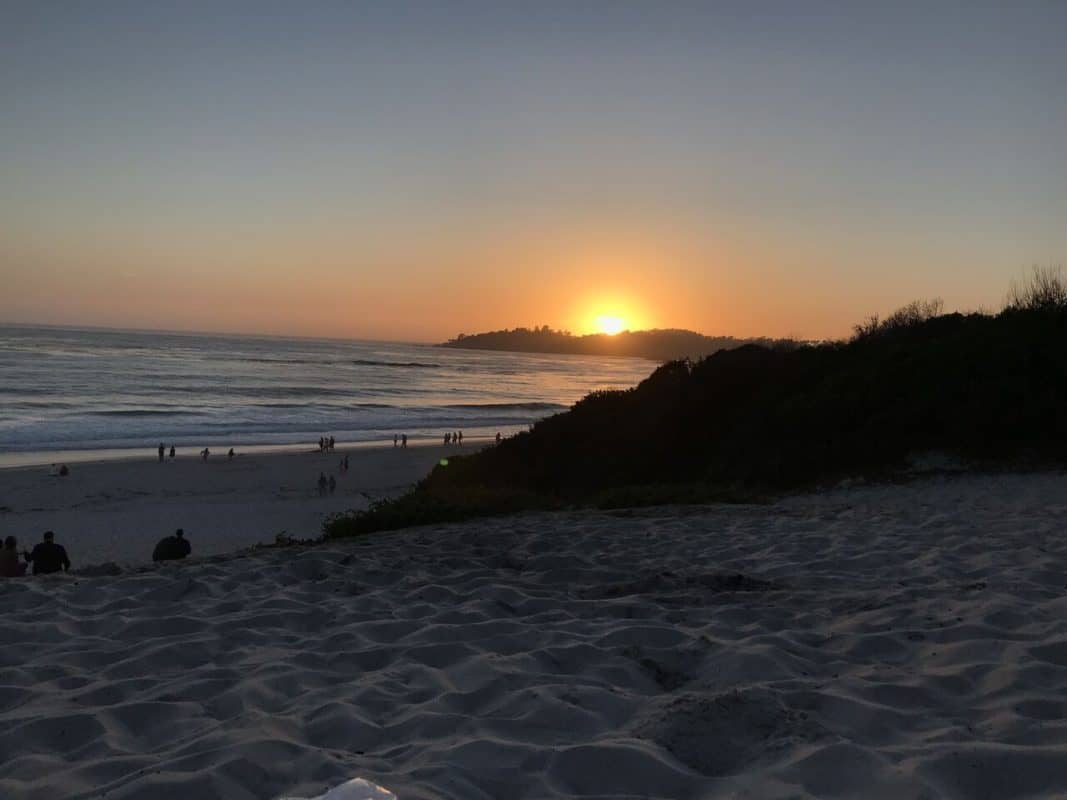 Oh, the sunsets! They seem to set the sky on fire. Every sunset seems to be a production and residence and tourists all head to the beach to watch the sunset. Plan your visit to include seeing the sunset. It's worth it.
You won't find chain stores or restaurants here, they're banned in Carmel. Carmel is an artist community. The intent of developers James Franklin Devendorf and Frank H. Powers was to create a bohemian village – a retreat for artists, writers, and professors – that was truly pedestrian-friendly.
Fun Fact: if you plan to wear high heels that are more than two inches in height or with a base of less than one square inch, city law requires you to get a permit from City Hall. This rule, however, is not enforced by local police but is on the books due to the uneven, cobbled surface of the pavement and perhaps as protection against possible lawsuits.
Up until the late 1980s, there was even a prohibition against selling and eating ice cream on public streets. Thank one-time mayor Clint Eastwood for overturning this unpopular ordinance.
It's quiet here. The perfect destination to leave the bustle of every day behind and just relax.
The Hofsas House Hotel offers a comfortable lobby where you can make yourself at home.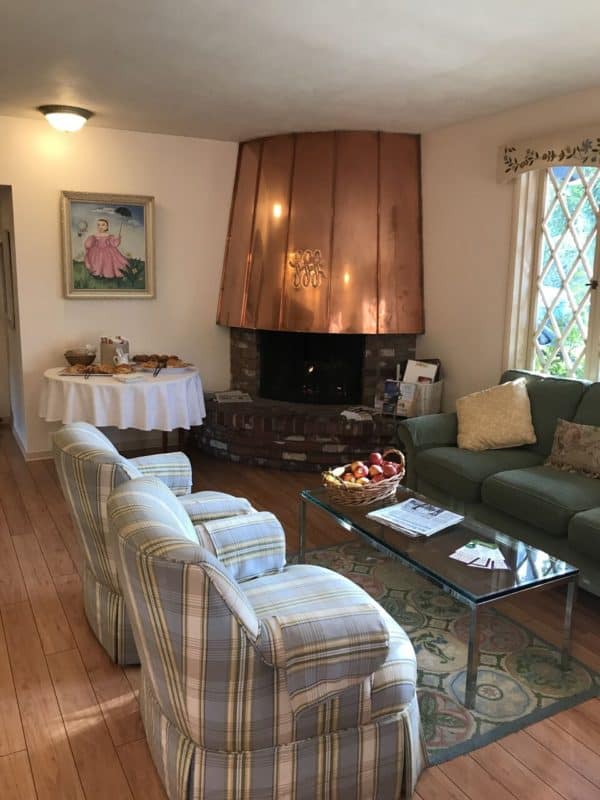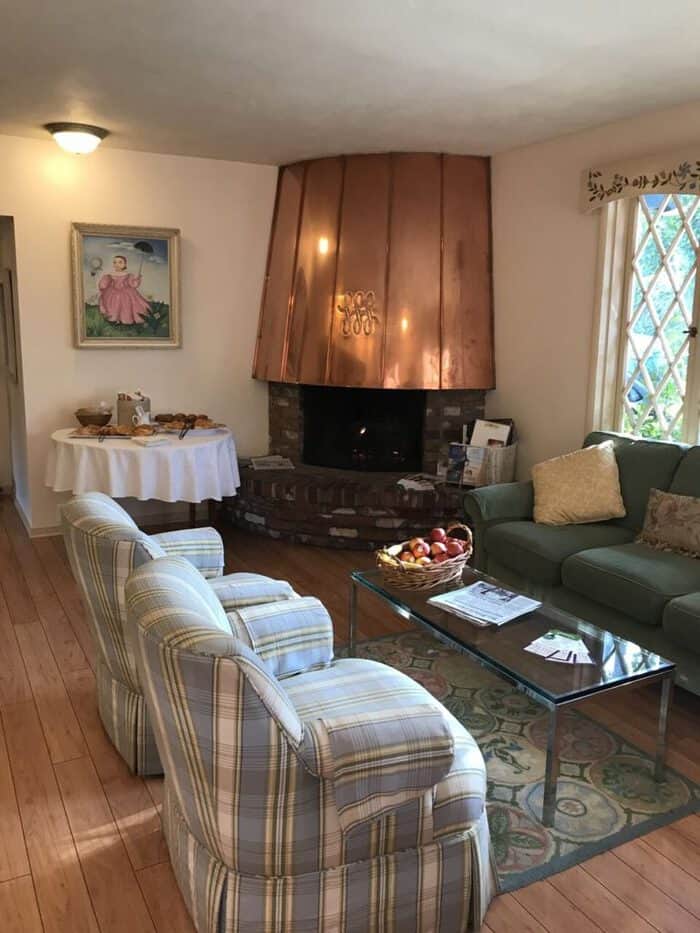 Perhaps go back to your room for a nap on the comfortable bed.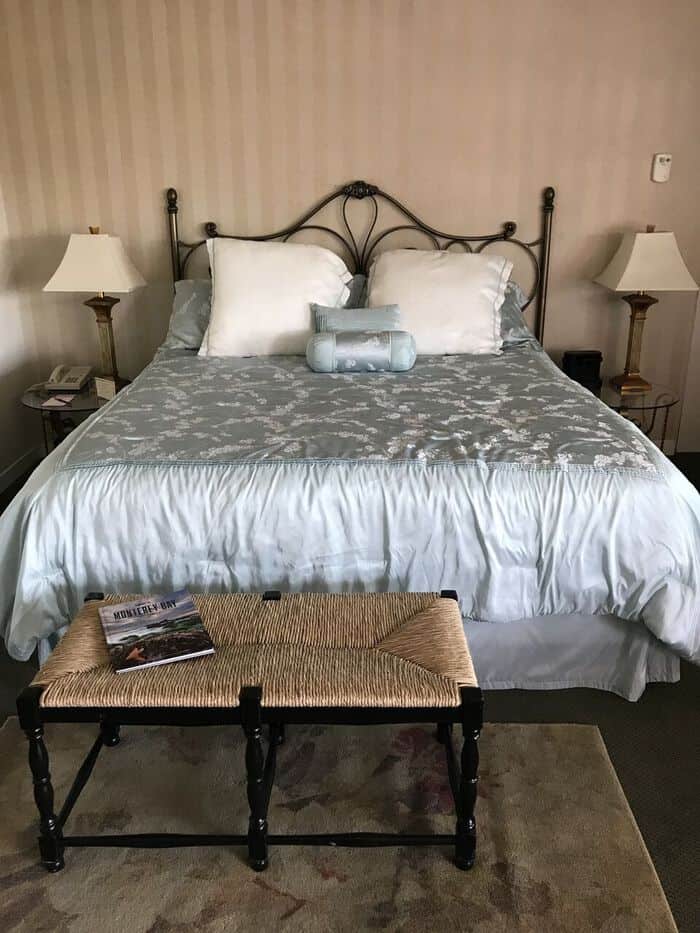 Enjoy delicious cheese and crackers with a bottle of wine.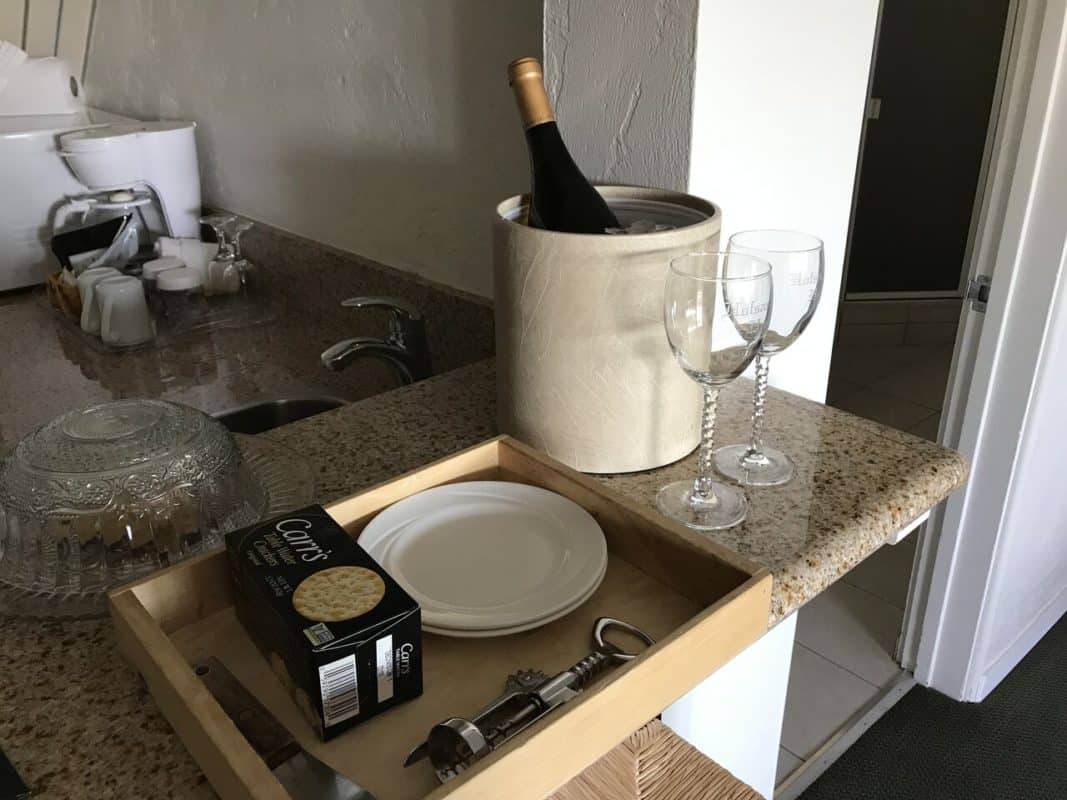 Speaking of wine, there is a great walking tour from the Hofsas House where you can do wine tasting. Sample the wines and learn about their making. We enjoyed our time, especially at Sheid Vineyards.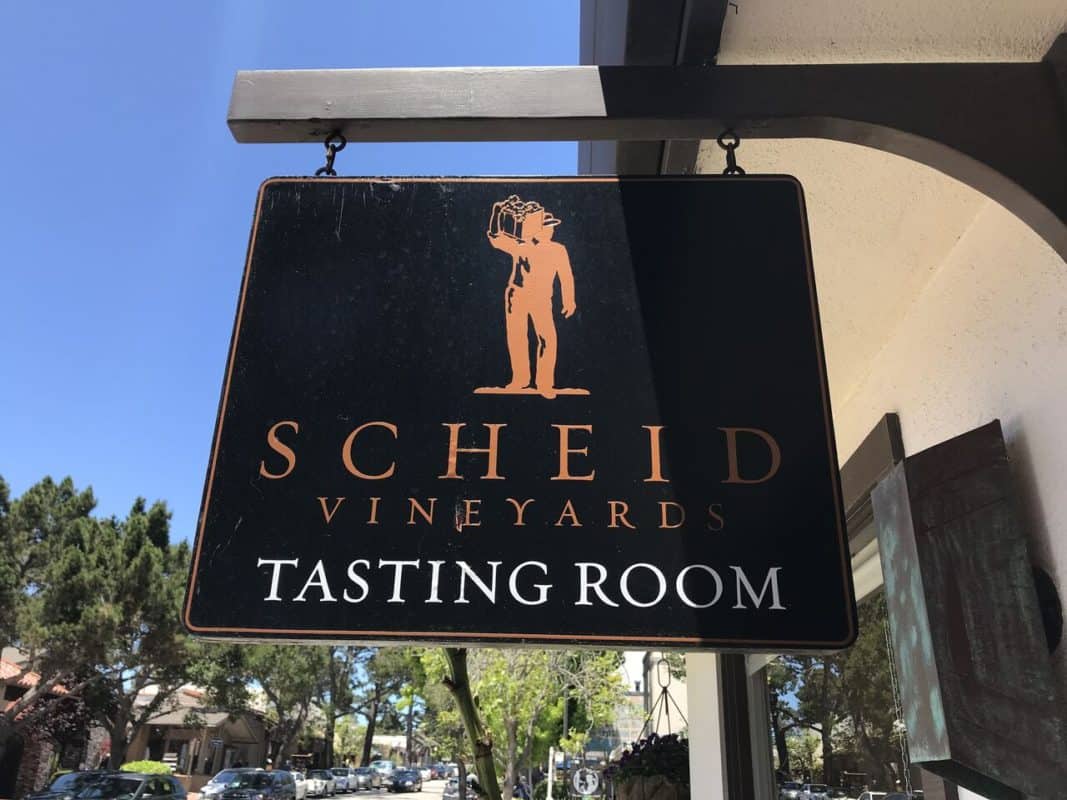 Sheid Vineyards mantra for 46 years, borrowed from writer, artist, and philosopher John Ruskin, is that "quality is never an accident; it is always the result of intelligent effort". It's an ideal they don't take lightly. Its taste is in the wine.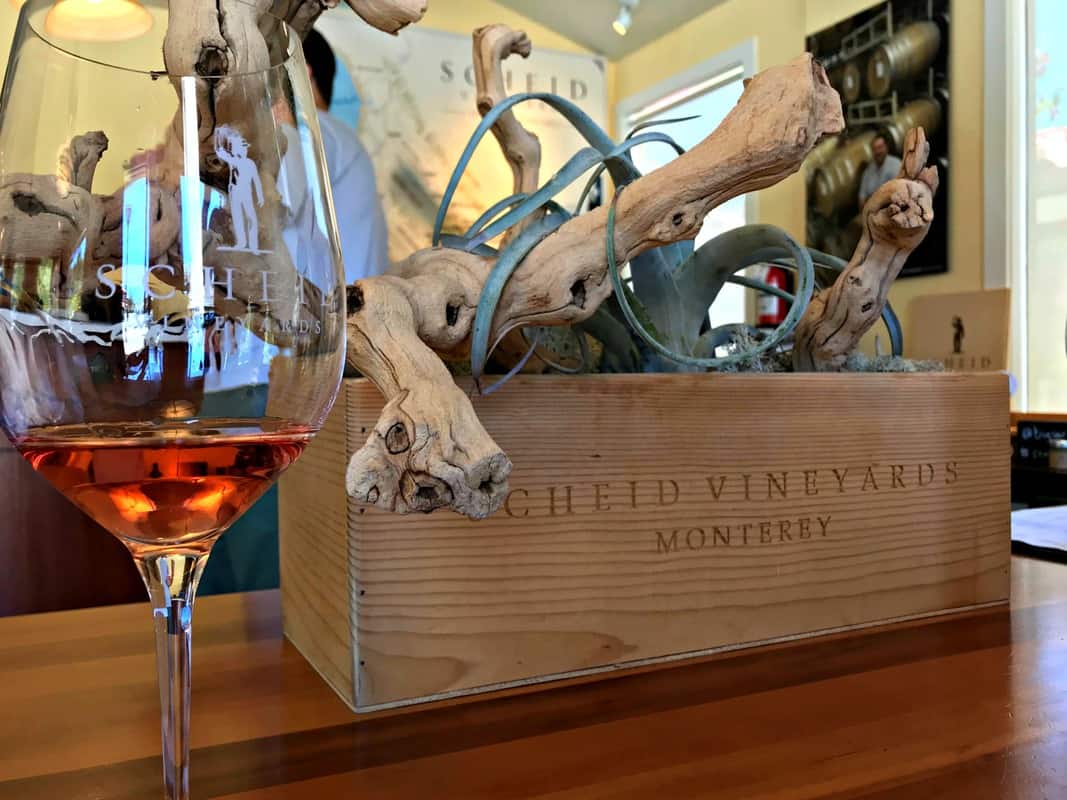 Of course, there's nothing wrong with just staying in, putting your feet up and enjoying the view from the balcony.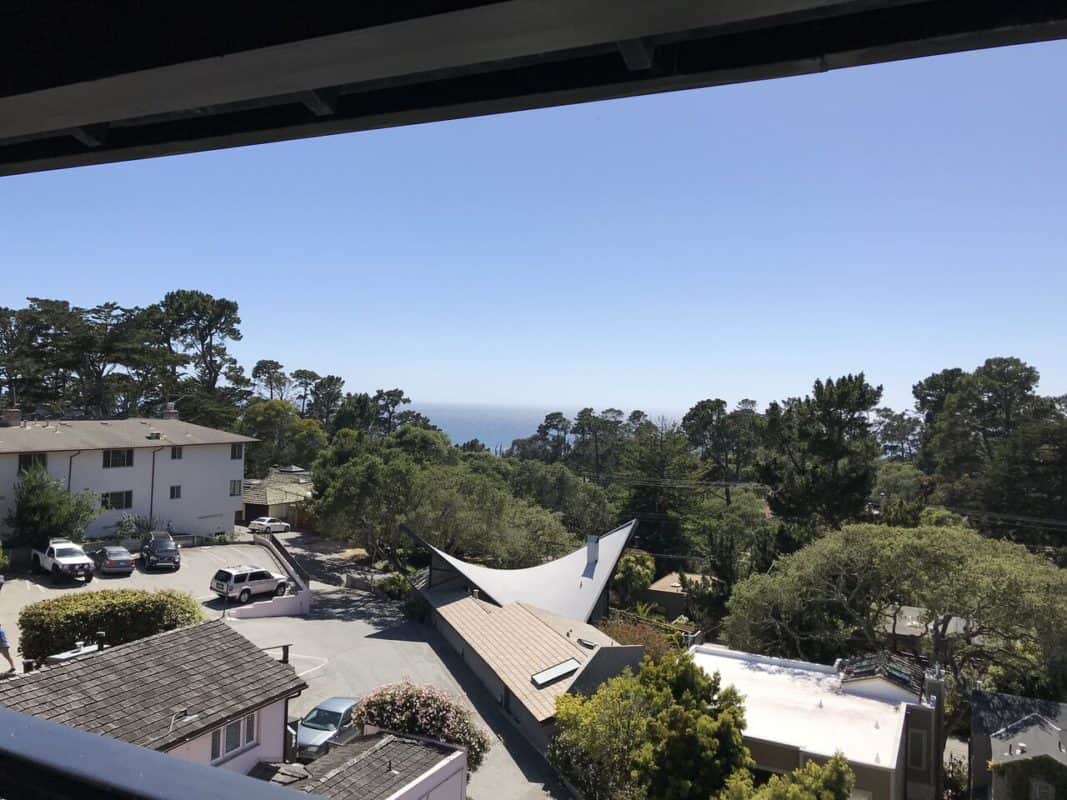 Monterey is a short drive.
We dined at Abalonetti Bar and Grill for dinner. Named after the squid when prepared just like abalone to make squid Abalonetti.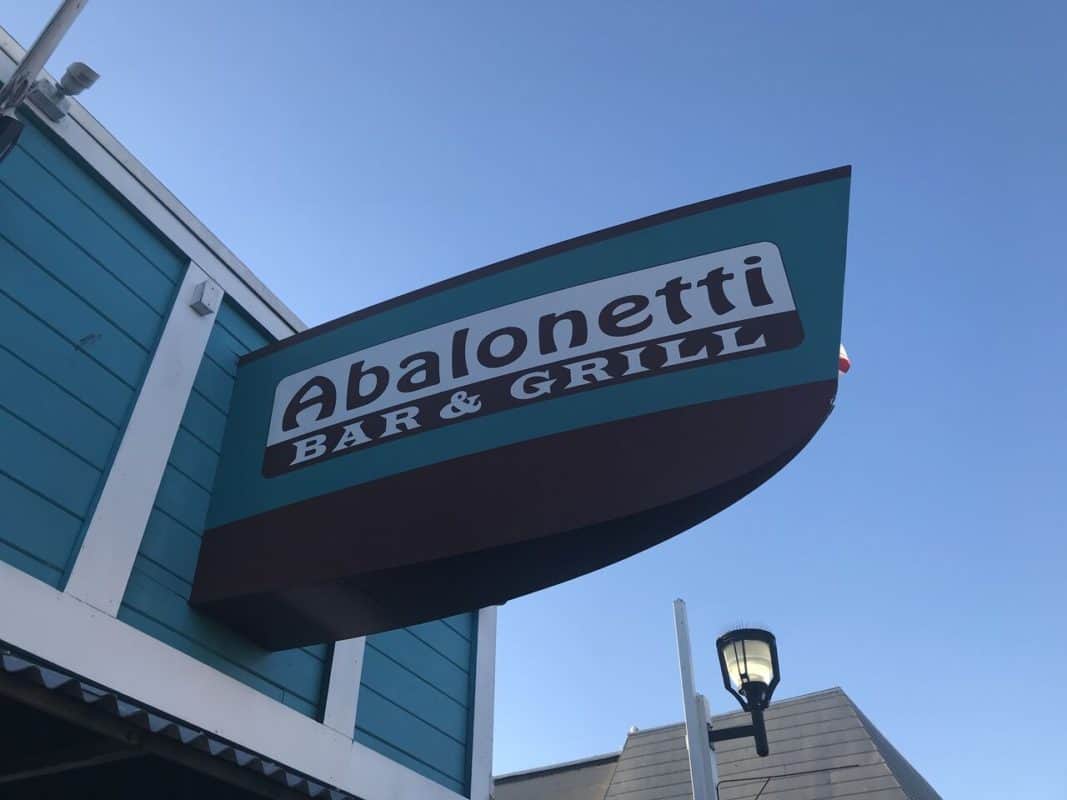 Albonetti is a casual bar and grill. Their namesake hangs from the ceiling, adding some flair.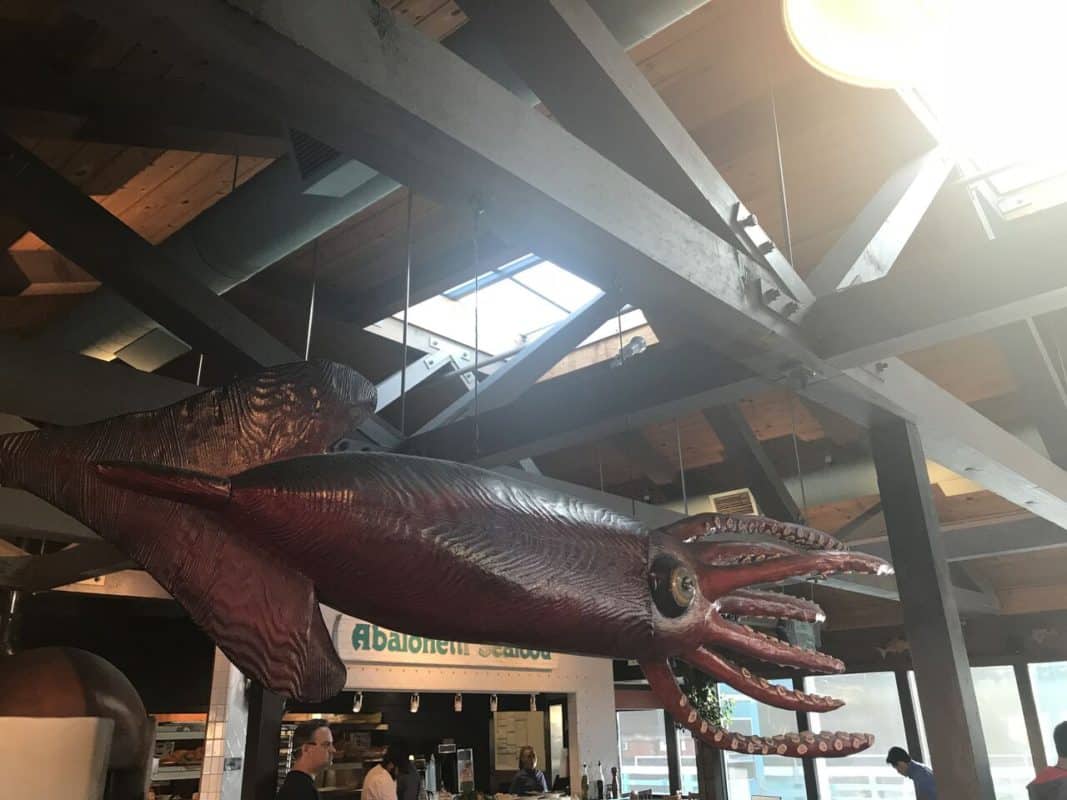 They have almost a dozen varieties of squid dishes, many exclusive to them as well as gluten-free options.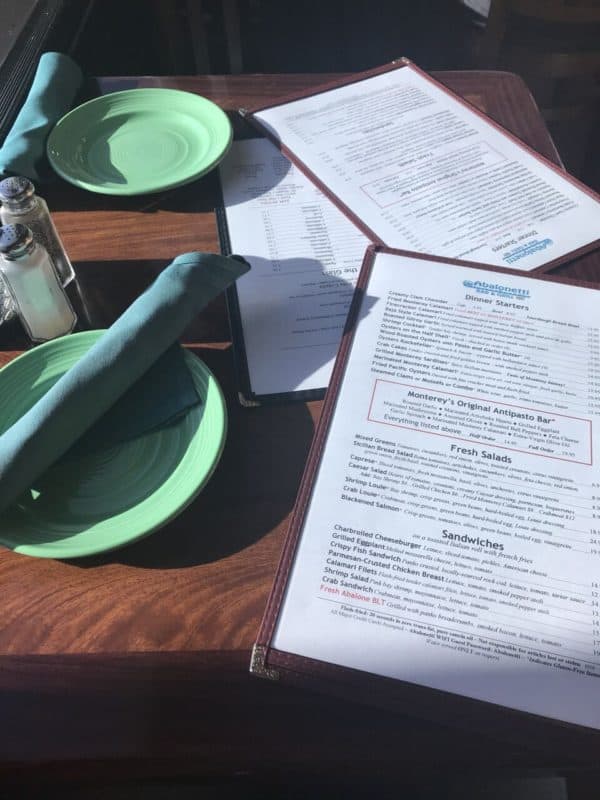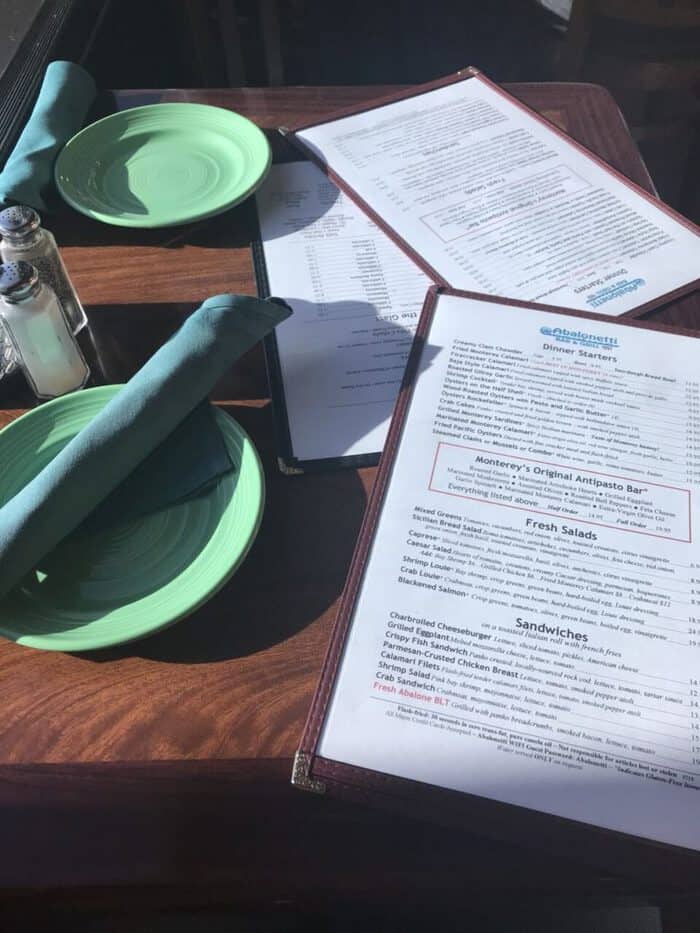 The food is delicious–definitely try their exclusive Buffalo Calamari.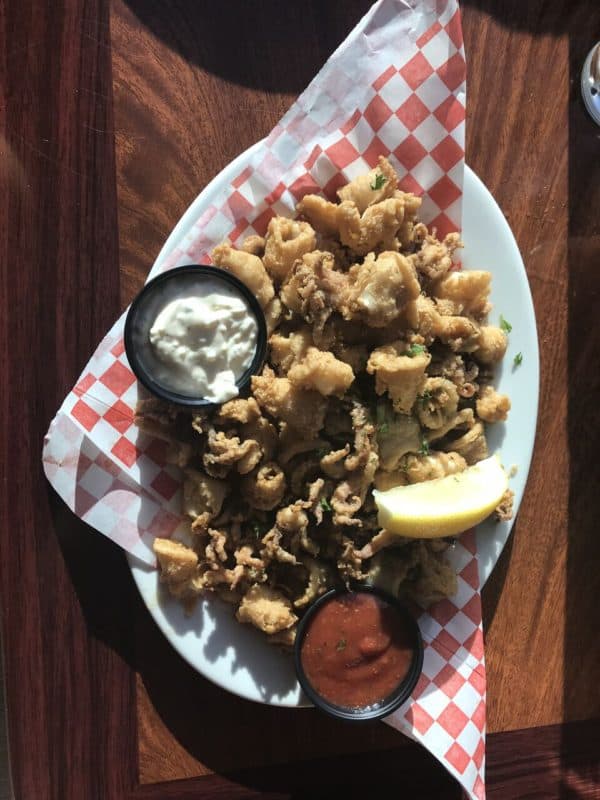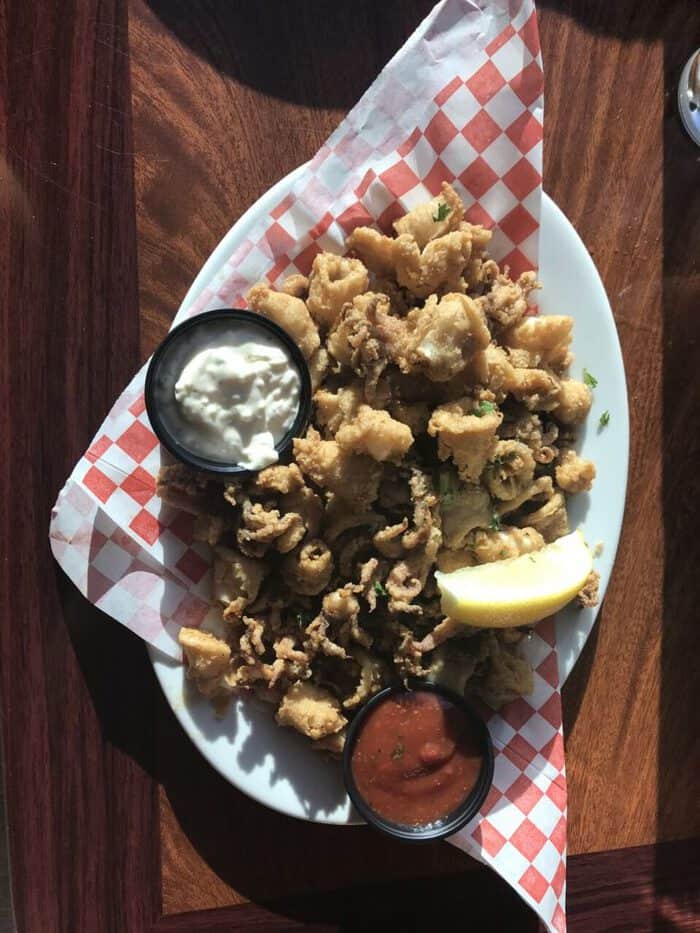 The portions for entrees are hardy.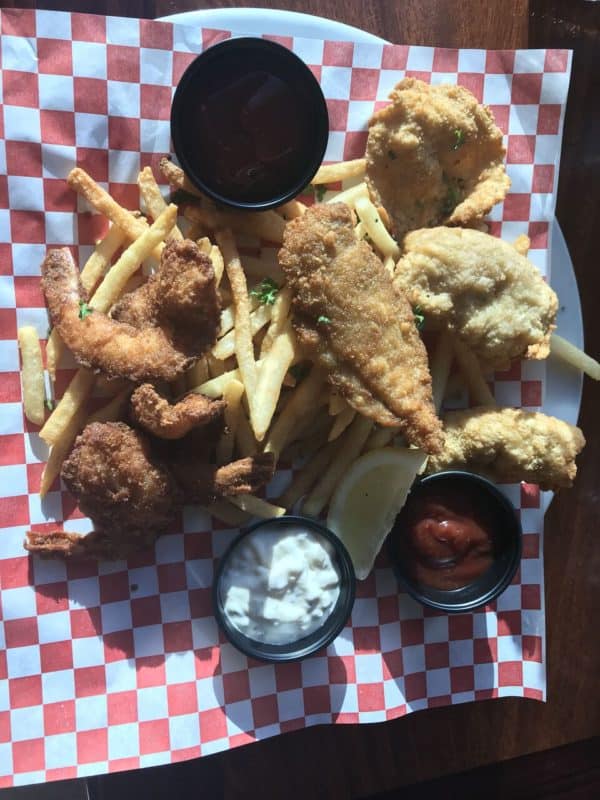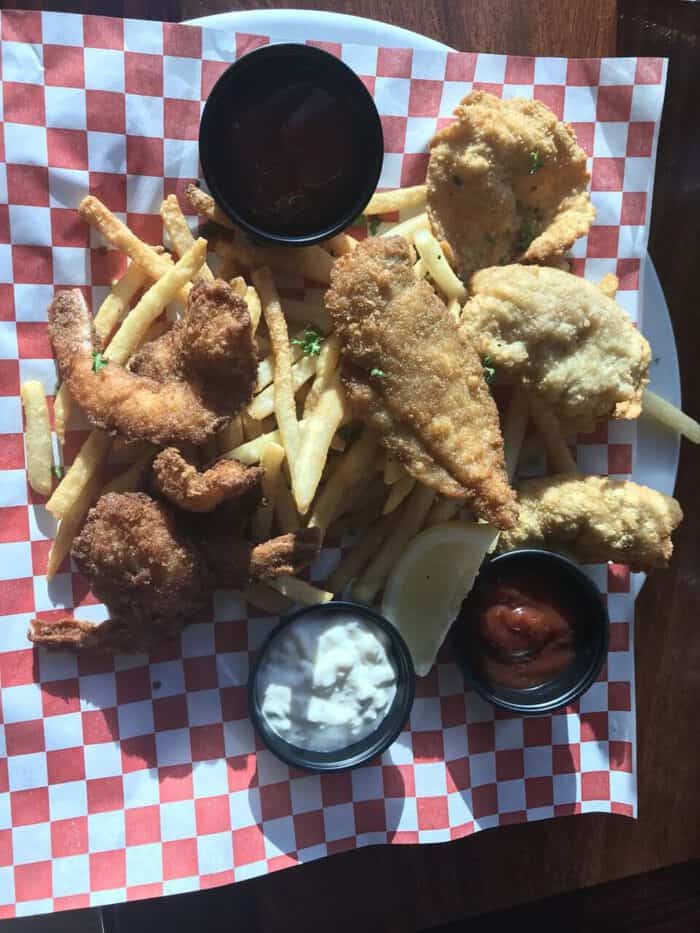 Order drinks…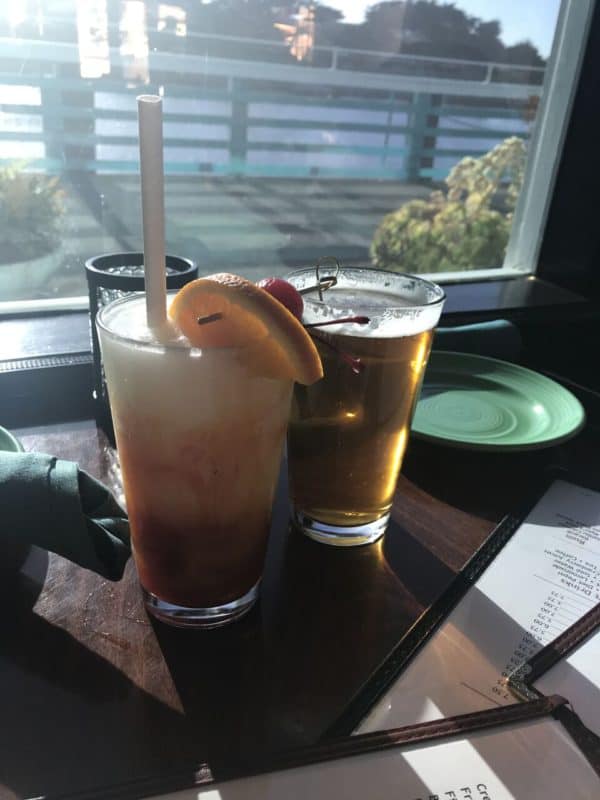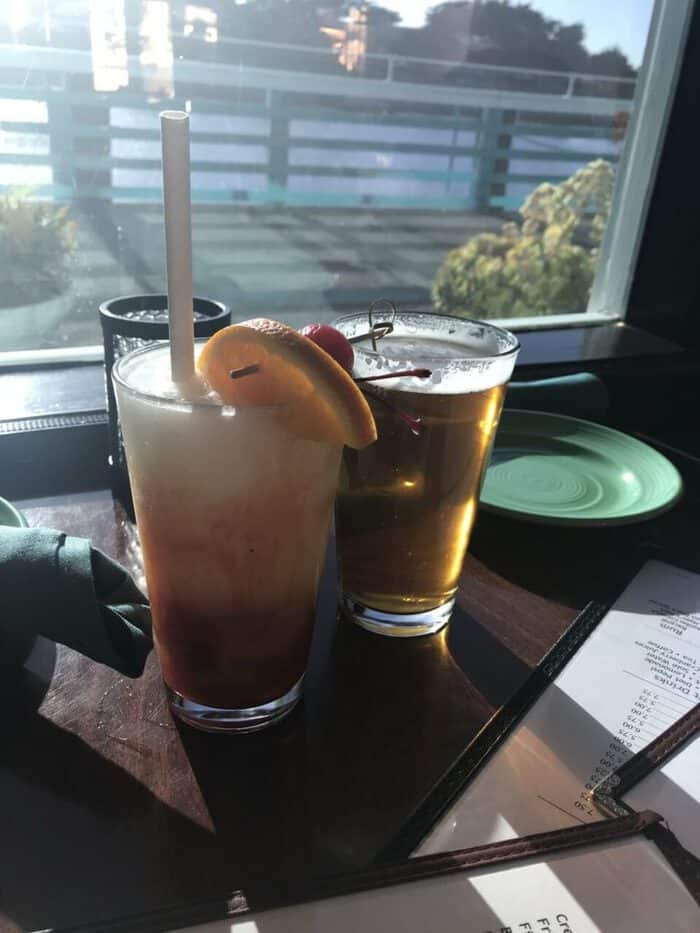 And enjoy the view of Monterey Bay from the Wharf.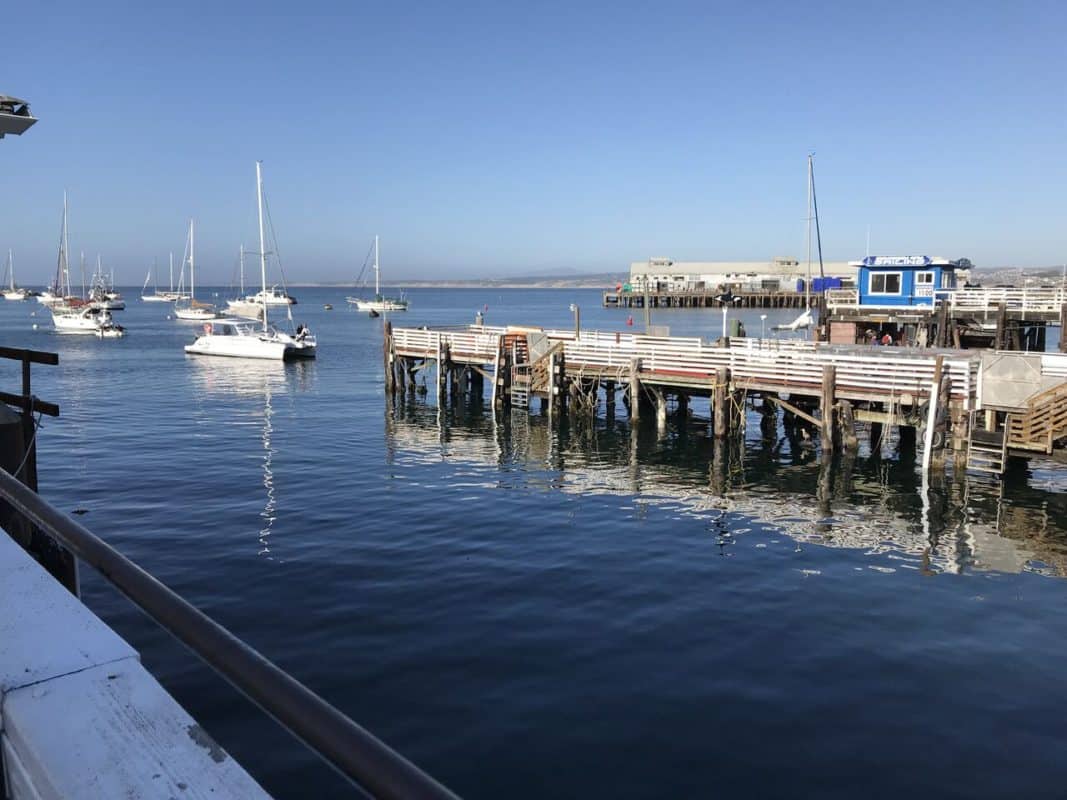 While you're there, be sure to walk Fisherman's Wharf and enjoy the sun dancing on the water and take in the sites, like The Fisherman Statue by Jesse Corsaut.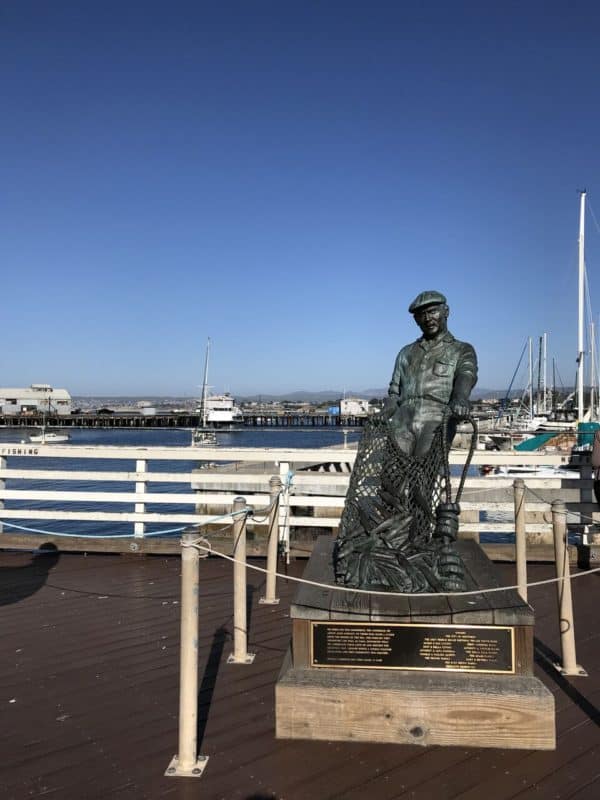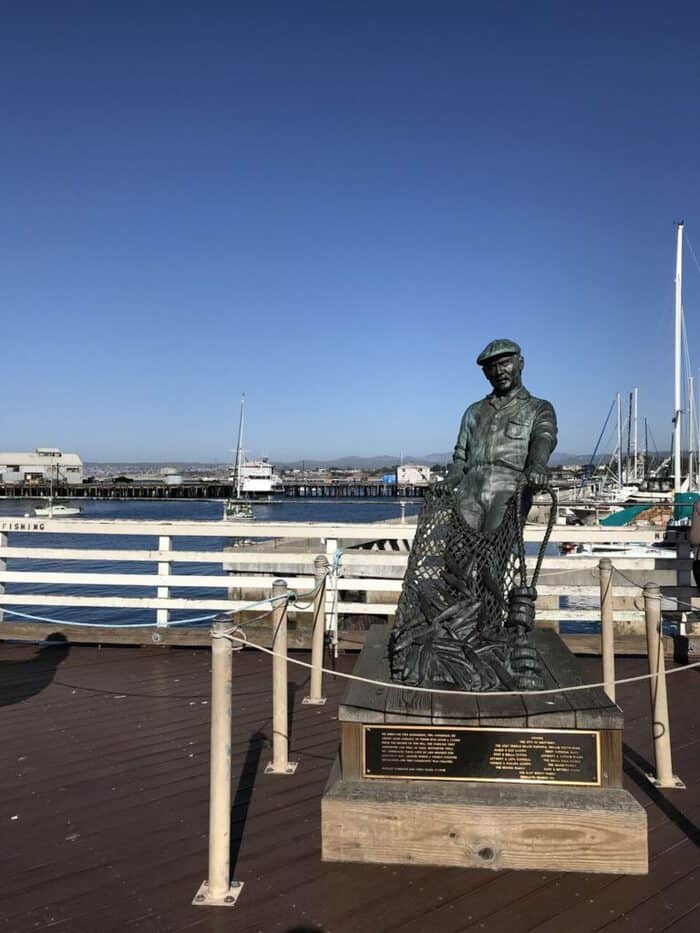 The Hofsas House Hotel is conveniently located so you can enjoy Carmel-By-Sea, beaches or even the Monterey Bay Aquarium.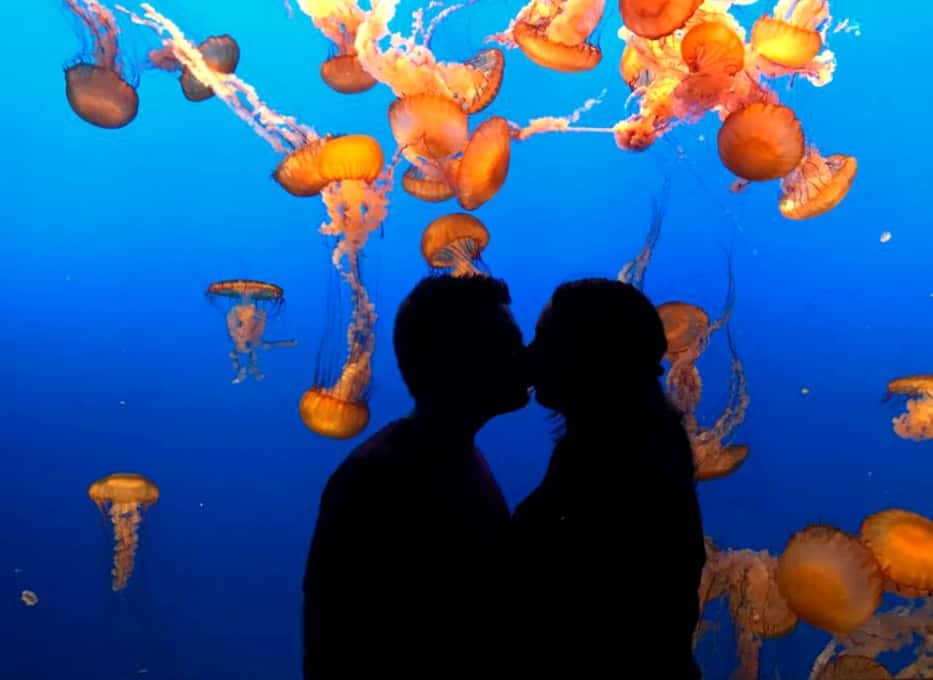 Check out Hofsas House Hotel internet discounts. Isn't it time you took a break? Visit Carmel by the Sea and discover Hofsas House and all it offers.