I received tickets to Wet'N Wild Emerald Pointe in exchange for an honest review. All opinions are my own.
Sometimes, you gather good friends and head to the water park to kick off the summer. It's a perfect activity; it cools down the hot summer days and creates memories.
Wet'N Wild Emerald Pointe offers 36 rides. The 41 acres is well-groomed, and it's rated one of the top ten water parks in America.
This weekend, we kicked off summer at Wet'N Wild Emerald Pointe, the largest water park in both Carolinas and the nation's 12th largest water park. It was their playground of all things water fun for the entire day.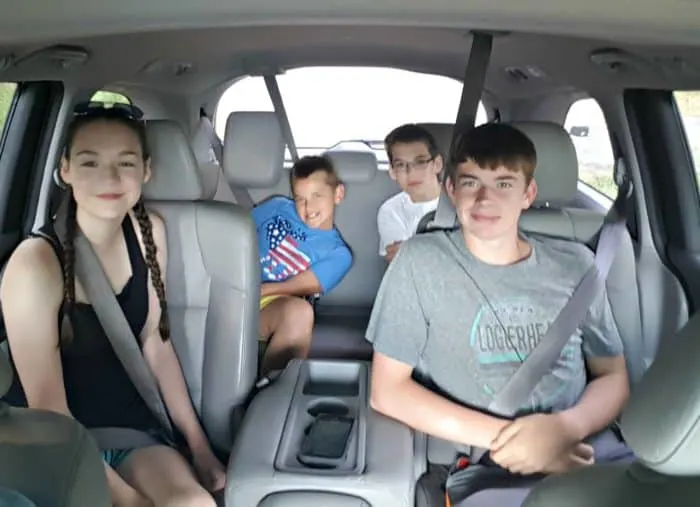 From the moment we arrived, there was fun to be had. We even met a one-legged pirate complete with a blue and gold macaw.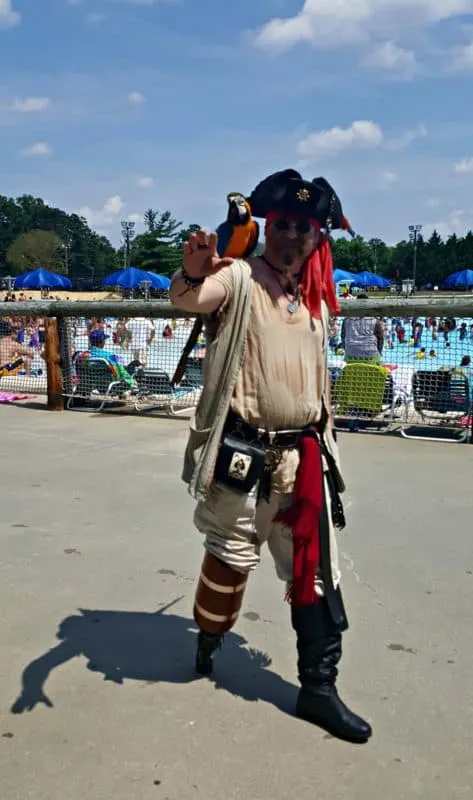 Through the gate, we headed to Cabana 26. Renting a cabana for the day is really the best waterpark tip I can give you. It may seem pricey, but it offers so many perks…like reserved seats, shade, a meeting place.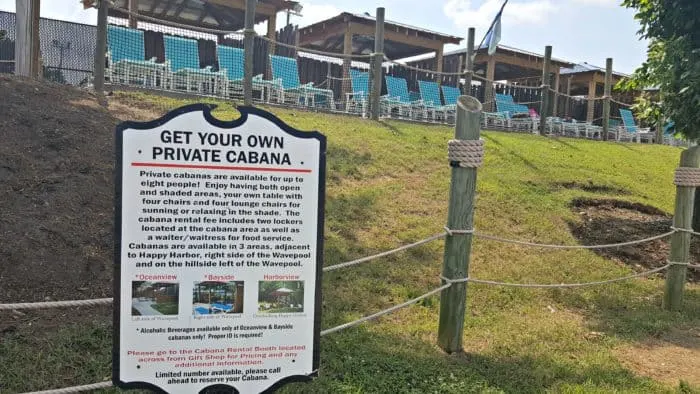 The kiddos enjoyed the sunning chairs. They looked over Thunder Bay Wave Pool while they planned their afternoon.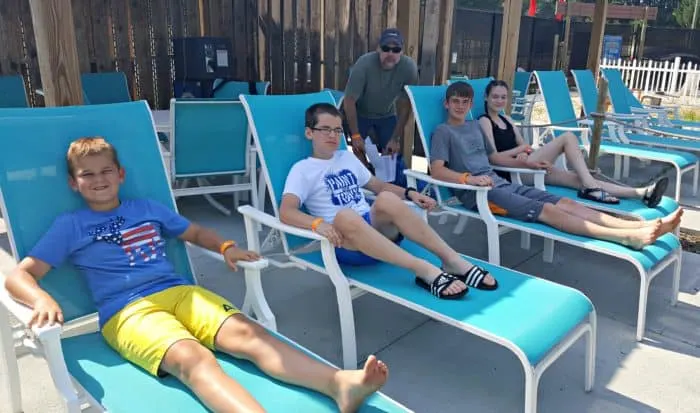 Once they had their plan, they helped each other put on sunscreen. Also, an important tip, because who wants sunburn pain at the end of the fun?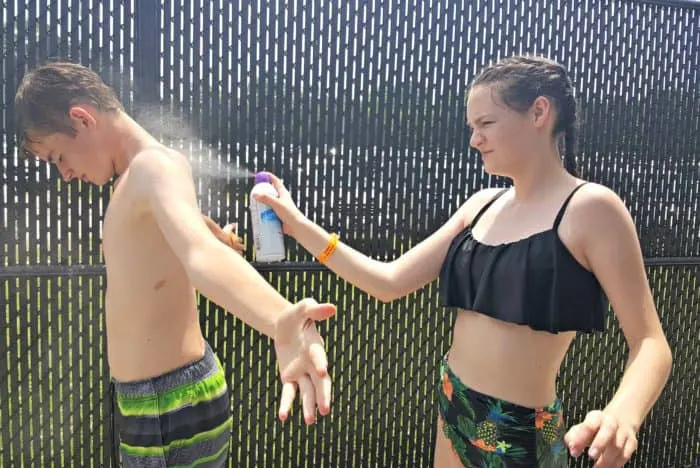 Dad locked everything up in the complimentary safe, so we had no worries while we were away.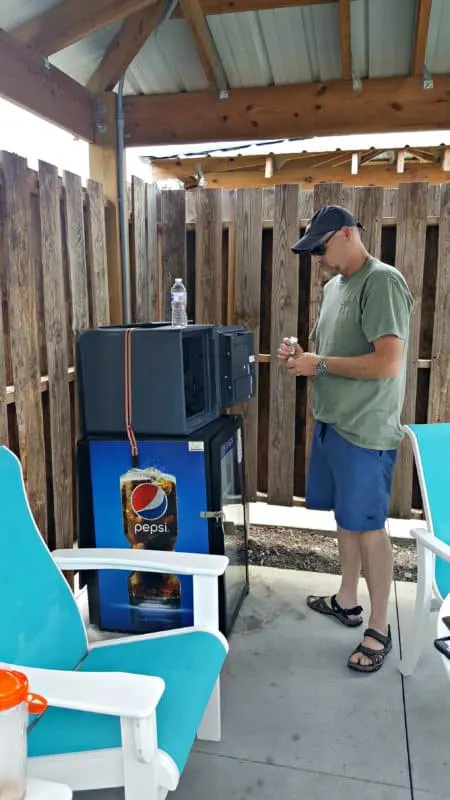 There is also a server where you can order food and beverages.
We agreed to check back at the Cabana every hour and a half. It would be time to reapply sunscreen and allow us all to go and do our own thing. When we returned, we had cold drinks waiting for us.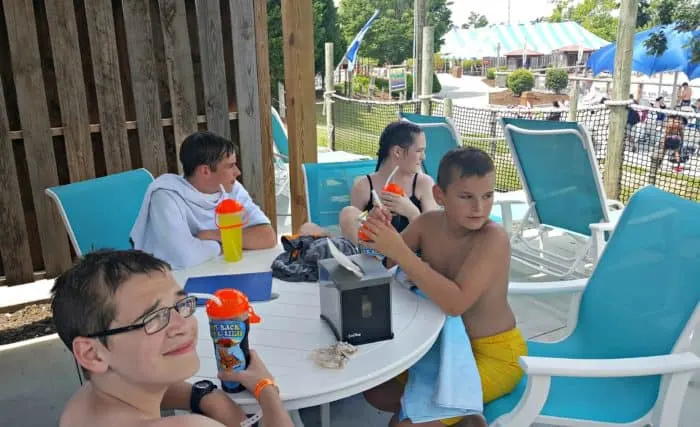 We decided what time we would be eating, and when we returned, food was waiting to fuel us for the rest of our day.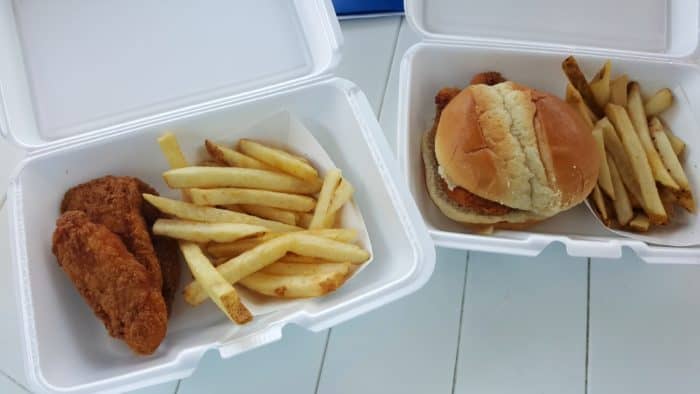 PRO TIP: Buy a Souvenir Cup online to save. This cup gives you unlimited 99-cent refills all season long.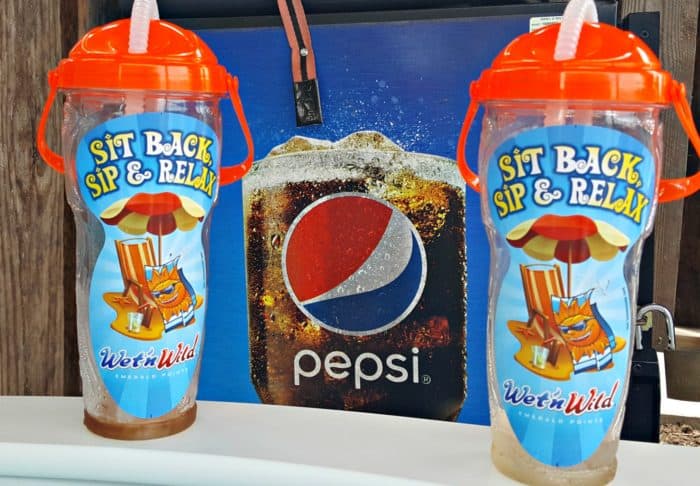 There was NO line at The Edge as we were heading to change into our swimming suits. The two littles decided they were ready and headed for the top.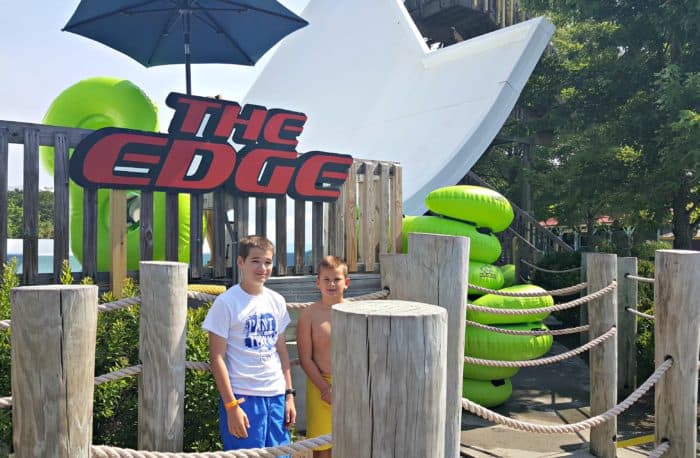 They had a blast on their first ride together.
THE EDGE at @WetNWildEP #hosted #wetnwildemeraldpointe pic.twitter.com/UHTqPkYFVh

— Julee Morrison (@jonbonjovious) June 10, 2018
Then my BIGS were ready and rode The Edge.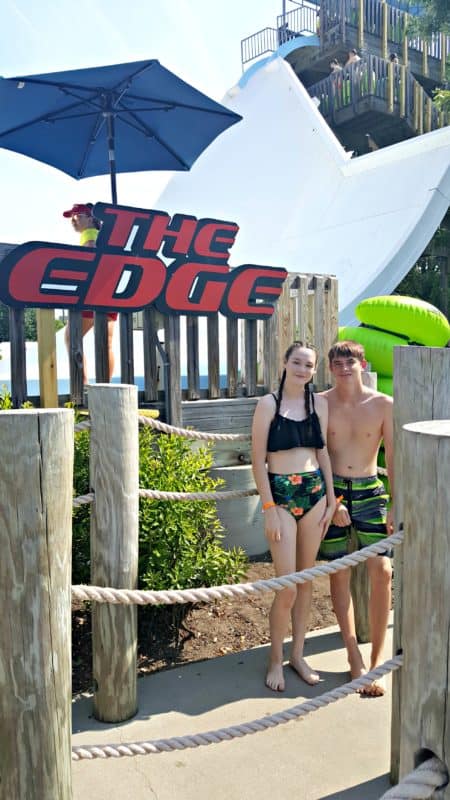 They spent time in the Thunderbay Wave Pool, bobbing in the 2 million gallons of water, waiting for the six-foot waves to roll through!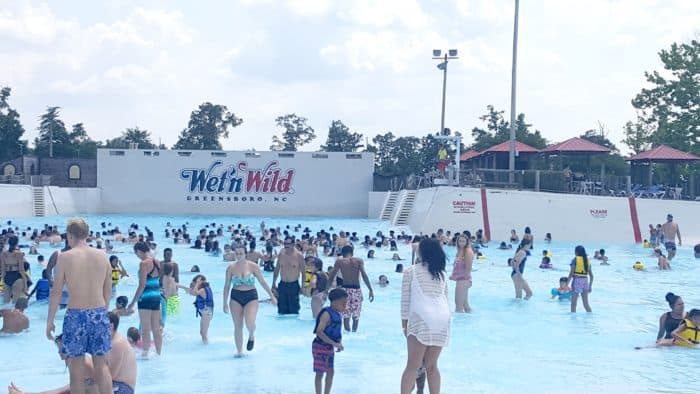 They had a blast in the Swirl Zone part of Thunder Bay.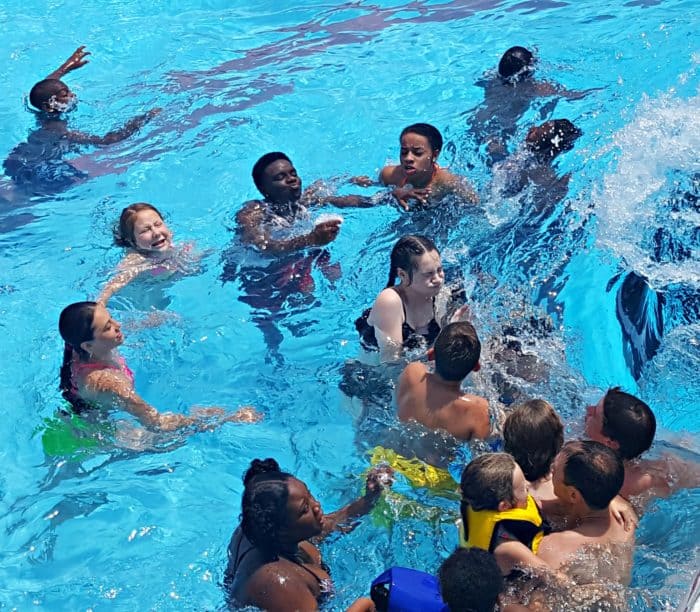 While the kiddos played, I caught some "Me" time in the cabana. I read. I napped. I rolled with what life was giving me.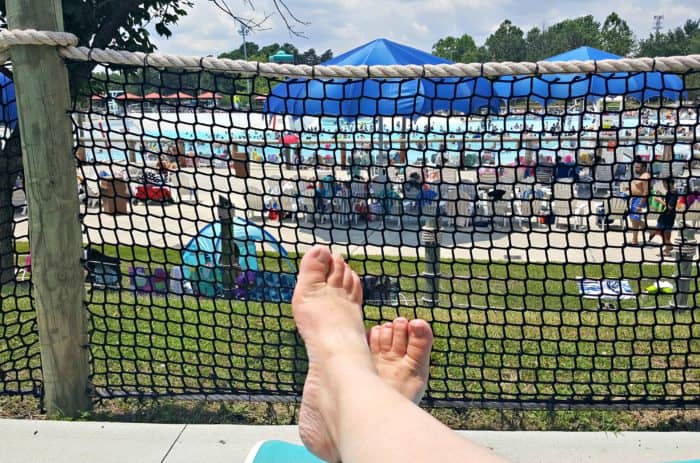 Hubby and I walked around and cooled off with some delicious Dole Whip!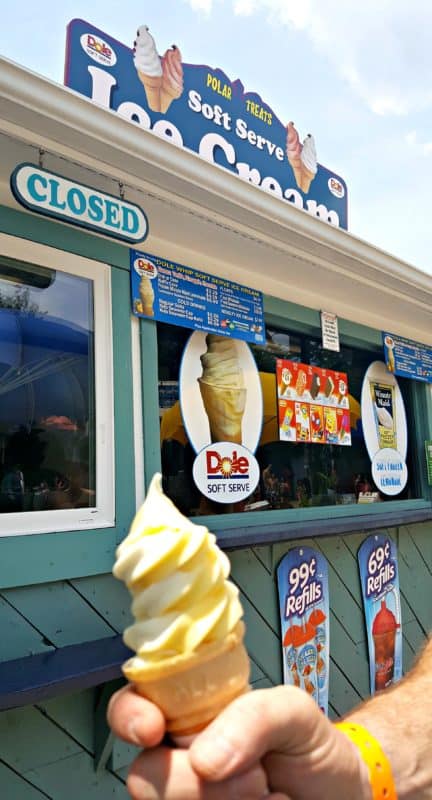 The kiddos had a blast riding on Dragon's Lair.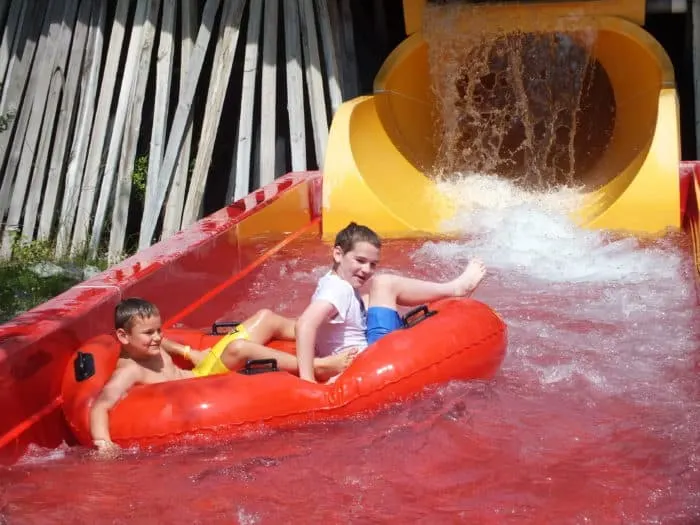 They raced each other down the Double Barrells.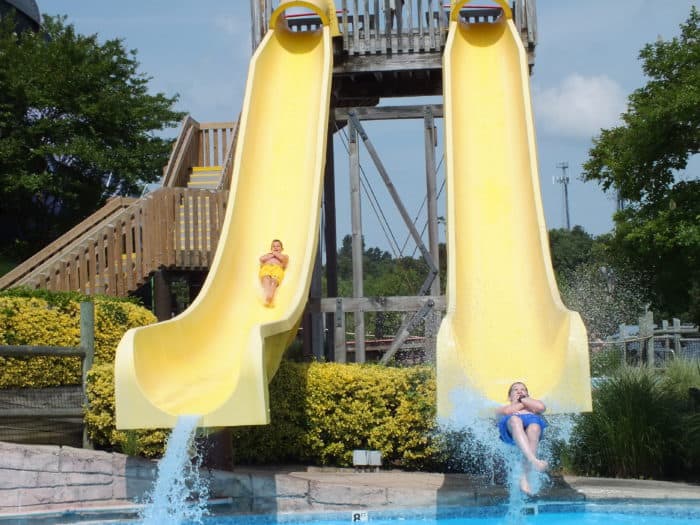 This ride was exciting because of the two side-by-side water slides. There's quite a drop, and enough get-up and go to shoot the riders out on their way into the pool.
Double Barrels @WetNWildEP #hosted #wetnwildemeraldpointe pic.twitter.com/mKx0KaU5sD

— Julee Morrison (@jonbonjovious) June 10, 2018
They were ready for the thrill of darkness — Dr. Vonn Dark's ride.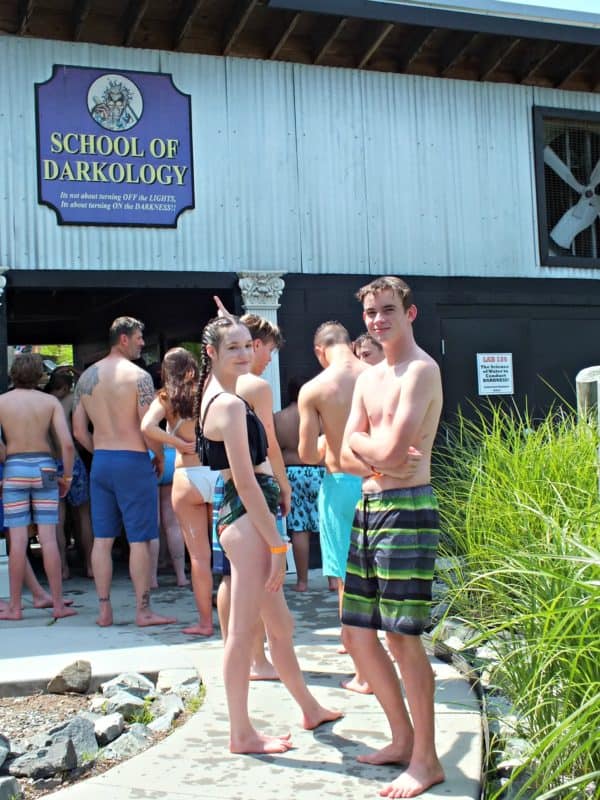 It's a popular ride. Even line waiting at Emerald Pointe offers a scenic view.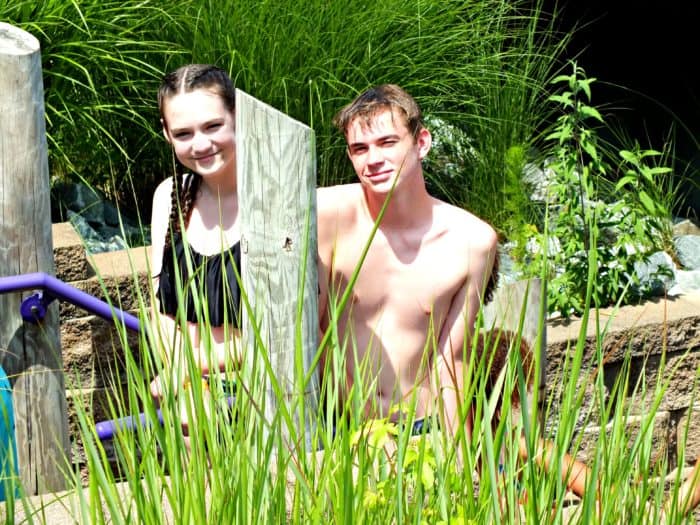 Dr. Von Dark's Tunnel of Terror features a 40′ drop and back-to-back vertical banks with a pair of 360 degree high spins. Did I mention it all takes place in total darkness? I took a picture just in case I never saw them again.
They came out giggling and exclaiming, "That was awesome!" and then dashed down the path to take on the next ride!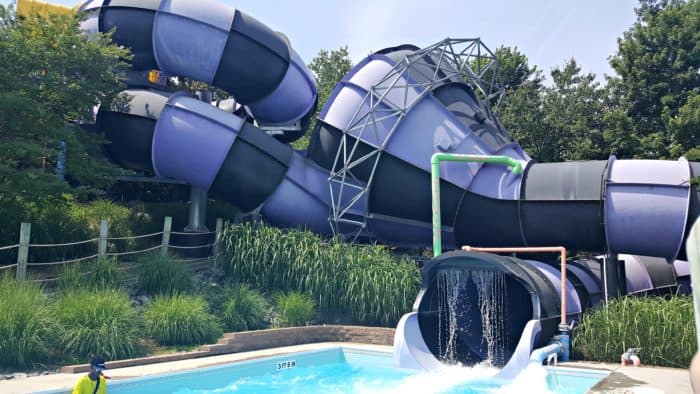 Wet N Wild Emerald Pointe doesn't have your typical lifeguards. They are among some of the highest trained. Licensed through an aquatics consultant company, the guards must do four hours of in-service training each month. They are subject to audits both in-house and by the consultant company. There are also random audits both in action and by hidden camera. Their training has been so practical that Wet 'n Wild has maintained zero drownings while in operation.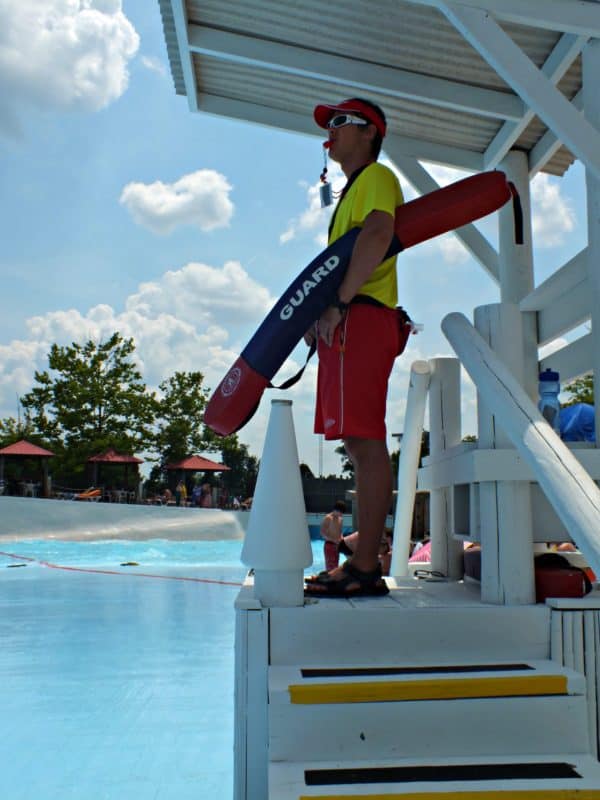 Wet N Wild Emerald Pointe offers a variety of dining options and shopping.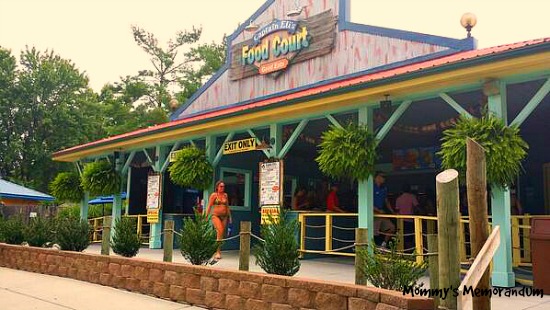 The kiddos also went out on their own to explore the rides.
They wasted no time with the Raging River, a 450 foot long man-made river!

They took on the Runaway Raft Ride and mastered the 600-foot long water slide.

And then. Then the path leads to the moment of truth. The Dare Devil Drop!
They wondered if one of them was daring enough to take it on? A heart-stopping 76-foot drop (the tallest waterslide in both the Carolina's and one of the tallest in the nation).
He did it like a boss!
Then the day wound down.
The kiddos spent some time engaged in a water gunfight.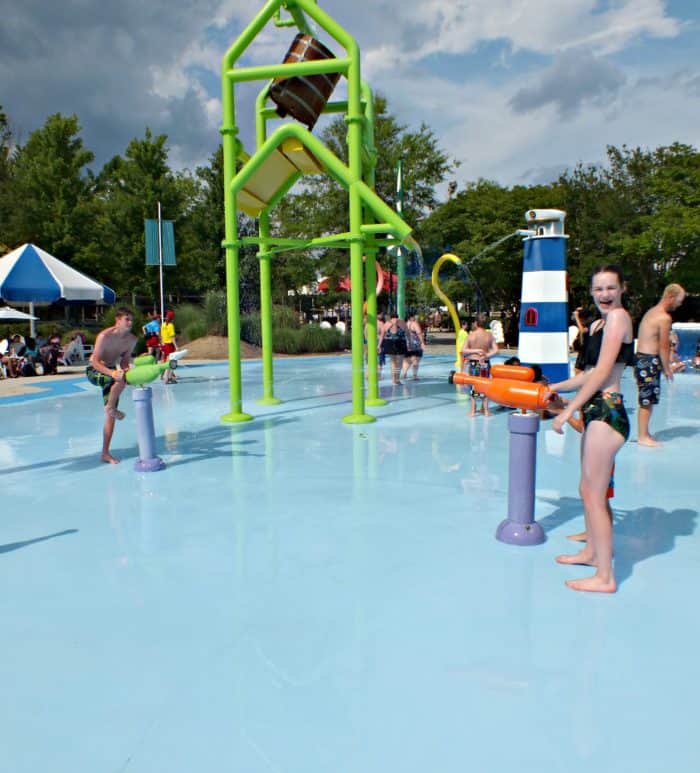 And cooling off in the kiddie pool.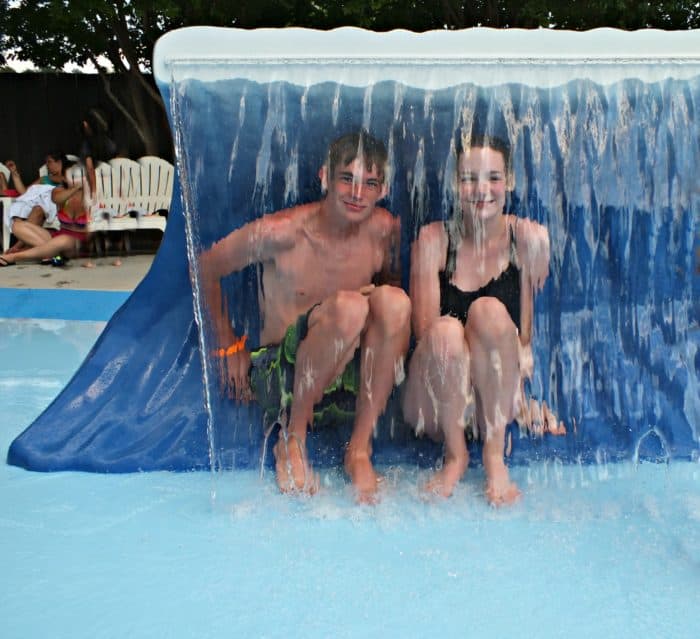 The kiddos even discovered a sandy area with corn hole games. They played a few games as the day came to an end.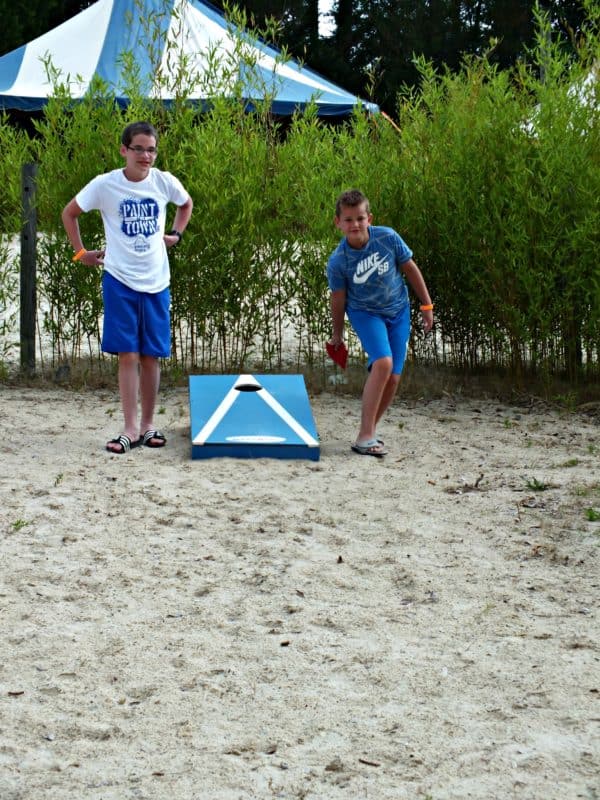 Then it was time to go home.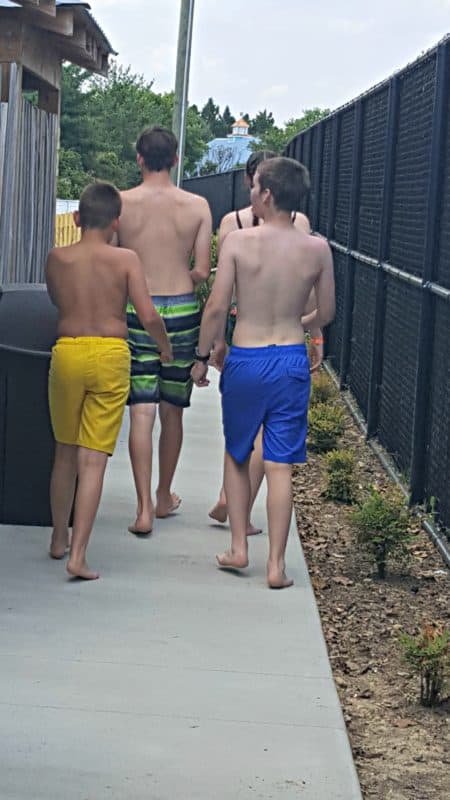 We will see you again, Wet N Wild Emerald Pointe!