Leaving college and entering the fully adult life with all of its thick and thin moments may simultaneously cause distress and excitement for the new adventure. Before the young adults enter the workforce to establish a career and have to be "on the ball" from now on, first they deserve some time for celebration. While receiving cash is always fun, it is usually short-lived, providing no subjective comfort or value. If you genuinely want to make your beloved degree holder feel exceptional and accomplished, go for a memorable gift that they will treasure for a lifetime.
Navigating the new world of unlimited possibilities, work duties, and household responsibilities can be overwhelming, and you know our fellow graduates are in for a ride, much faster than the one experienced in college. We designed a list of the best gift ideas for graduation, the ones that will be held dear in moments of doubt or pure joy.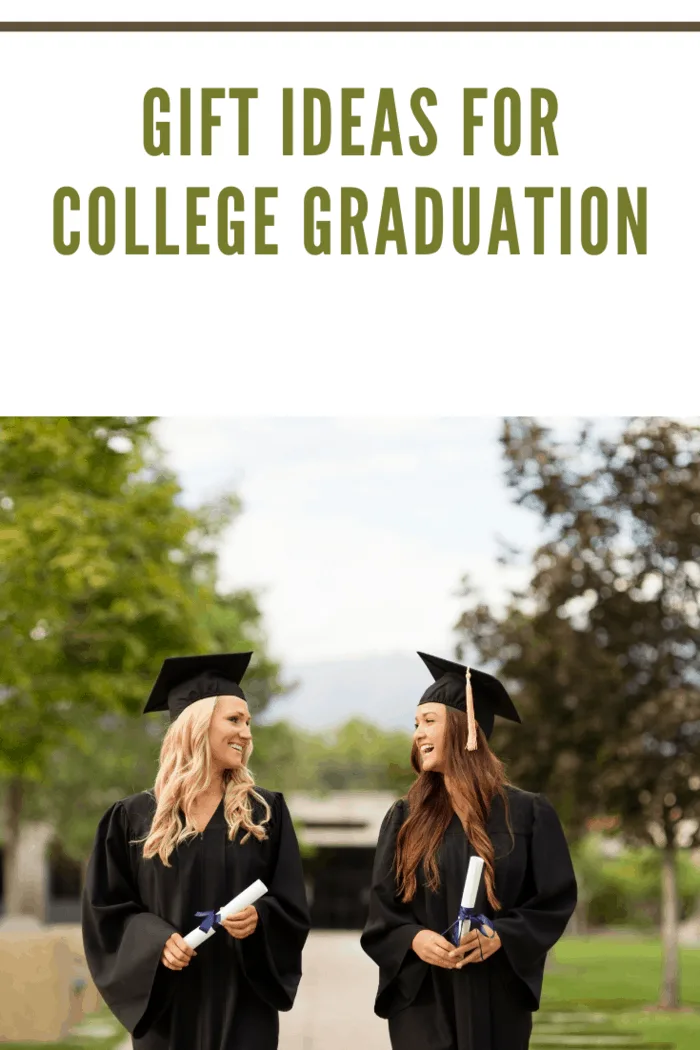 Custom Leather Wallet
Who does not want to be organized when the unknown spreads right in front of our eyes? Self-management and handling your own earned money can be fun and painless, provided you have the right resources to do so. A custom leather wallet with a personal engravement is a good start. The beauty of the gift is uprooted in the symbolism and functionality simultaneously, allowing your son, father, brother, or best friend to enter the unrevealed with an inspiring quote, love the statement, or name to help them push through.
Modern minimalist leather wallets are sustainable and durable solutions, outliving the effects of time. Small enough to fit in various pockets, they will serve their rightful purpose in the best way they can. Custom leather wallets enhance the image of every gentleman, establishing a unique masculine style of their owners.
Engraved Watch
Time is money. The cliche could not be more fitting for college graduates, who will soon begin to hassle between assignments, work duties, and all the changes they are about to encounter. What better metaphor than a gift that symbolizes the shifting periods of our lives? A customized watch with an engravement is more personal than cash or even a book and less risky than perfume or shoes. Instead of searching for a gift out of this world that will be stashed away due to the lack of practical use, focus on a pragmatic item with a definite purpose. A wristwatch is an exceptionally poignant graduation keepsake commemorating a significant milestone.
Encapsulate a message on the back of the watch to add value and personality to your gift. Help them celebrate their past and future accomplishments in style.
Luggage Set
Starting a new life and career far away from home can be disheartening for all parties, the recent graduate and the family. Bring their spirits up by presenting them with a functional luggage set – an excellent way to let them know they should visit their hometown frequently and discreetly. The luggage set will come in handy when work or family-related trips are inevitable, providing them with comfort and a sense of traveling with style. Modern suitcases come in various colors, patterns, and shapes, designed to fit even the pickiest consumers. Despite the available options, aim for an ergonomic solution that is easy to handle and practical, with spinner wheels for adequate support and interior pockets for additional storage. College graduates will wheel themselves into the new city with sleek and durable accessories.
Instant Pot
Entering brand-new adulthood also means kitchen duties and household chores. A cooking appliance will come in handy when the busy life overtakes the days and long evenings. The latest Instant Pot is an ingenious invention that provides seven-in-one devices for more efficient and less time-consuming meal preparation. The newly graduated can choose a quick pressure cooker, fragrant slow cooker, steamer, saute, warmer, and even a yogurt maker for the ambitious ones.
Instant Pot will undoubtedly make the lives of men and women more convenient to maneuver the real world.
Coffee Maker
The inseparable companion of every occupied, working human being on earth – the good old coffee maker. Modern coffee appliances offer a fully programmed functionality, cutting the preparation time and having a freshly brewed cup of coffee waiting each morning. For aspiring baristas, espresso machines are a blissful addition to every kitchen, brewing aromatic coffee in every form: lattes, cappuccinos, delectable espressos, or America's favorite Americano. Every college graduate, especially the bean freaks, will appreciate the thought and gesture of a brand-new coffee maker.
Household Tool Set
While it may seem amusing upon receiving, a general household toolset will not be so funny when something goes wrong in their new apartment. This home essential will turn out to be useful more often than anticipated, so be prepared to receive a grateful phone call when the inevitable happens.
When seeking a toolset, look for the one with the most accessories needed for small repairs. Many affordable solutions offer handy, durable, and easy-to-store corrosion-resistant tools.
An Alarm Clock
You are probably well aware of the annoying morning ritual when it is time to get up and engage in the multitasking duties of life. Waking up is an adjustment every recent graduate needs to experience, and why not make the exposure a bit more pleasant? The current market offers smart solutions to the morning struggle, coming up with revolutionizing alarm clocks without the aggressive beeping sound, and we all know these can be soul-crushing. One such model is designed by Philips, providing multiple wakeup options with illuminating brightness when the sun rises and a sunset imitation signifying bedtime.
Conclusion
Graduates need practical items to help them establish their new lives, careers, and whatever else life offers. Valuable, sustainable, and personalized gifts will never leave their right side, always reminding them of their accomplishments, the loving givers, and the life ahead of them. Sophistication and overly expensive gadgets often do not offer the memorable feeling and personal touch that conventional everyday items do.