Having a baby in your home is a beautiful time. However, ensuring your house is safe when bubba starts crawling around is crucial. There are several factors to be aware of that you may not have considered when asking how to baby-proof your home.
It would be best to make sure plugs are covered, and items like closets are secured with child cupboard locks. Doing so means you can relax a little as a parent, and you won't have to say 'no' quite as much.
Here are nine survival tips. —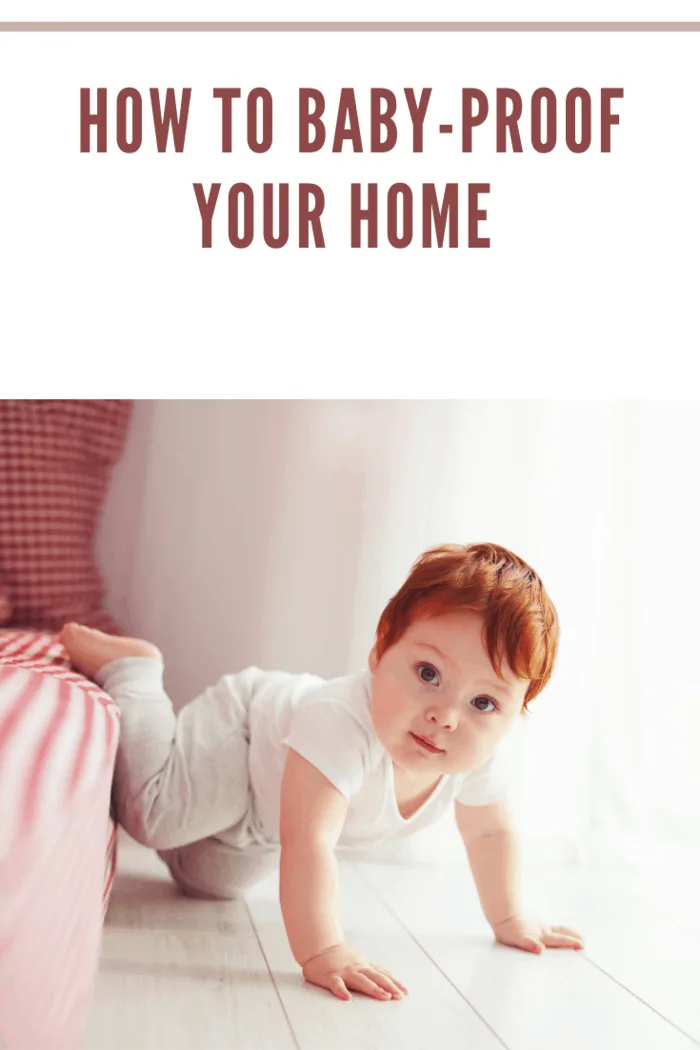 1. The Bathroom
As you've probably heard, so many accidents happen in the bathroom.
Small children can drown in a few inches of water if they fall awkwardly or are knocked unconscious.
You can get cover guards for the loo and other bathroom hazards, but it's best to keep bathroom doors tightly shut every time you leave, unless you are with your child, helping him or her use the facility.
2. Electrical Plug Points
Children around 15 months develop a fascination for putting their fingers or other play items into plug points and all sorts of different places.
This can result in electrocution, which can be fatal.
You can get outlet covers for plug points that are highly effective in preventing this.
3. Stairs
You should always have gates – and keep them closed – at the top and the bottom of the stairs.
This becomes necessary around six months old. Tumbles down the stairs cause many serious injuries, so be vigilant.
4. Corners
Sharp corners of tables, cabinets, and such items are like magnets for small children.
It's best to cover these up with corner guards to prevent some severe bumps, scraps, and bruises.
It sounds a bit strange, but if you crawl around your home at baby level, it will help you identify problematic corners and other objects. It works!
5. Windows
Children are less likely to fall out of windows due to housing design changes, but it's still something to consider.
Children also love to play with window blind cords.
These could get caught around the neck, or the little plastic bobbles on the ends may get swallowed.
It's best to keep these well out of reach or opt for cordless blind designs.
6. Cleaning Products
Many emergency room visits are caused by children ingesting poisonous substances.
It's best to keep your cleaning agents high up in a cupboard where a child can't reach them and under lock and key.
Remember that young children start to climb sooner than you think, so keep detergents, cleaning supplies, etc., on the highest possible shelf.
7. Small Items
Make sure there are no small items lying around that baby could swallow and choke on.
According to Health NY, this is the fourth top cause of emergency room visits, as little children use their mouths as reference points for almost everything.
Thousands of hospital visits yearly because children have swallowed small items like Lego pieces.
8. Tablecloths
It's best to skip using tablecloths until your child is older.
Small children will often pull on tablecloths to pull themselves up or try to reach something.
Everything on the table goes flying, and the baby could get hit by something heavy or sharp.
9. Create a Safe Space
While your baby must explore, creating a safe space within an enclosed area is best. T
his can be a cordoned-off area or 'jumperoo.'
You'll need to provide a few safe toys and items to keep your baby entertained.
This way, your baby will be safe when you attend to chores that need focus and attention.