Having a family is one of the most rewarding experiences in life. Still, it also comes with a lot of responsibilities. As a homemaker, you ensure that your family has all the resources needed to thrive and grow.
One of the most important investments you can make is establishing a secure foundation for your family. Get to know what this means and look at some things you can do to prepare for your growing family.
Housing
A place to call home is a basic need for every family, and it should be one of the first investments you make. Your family will struggle to thrive without a safe and comfortable living place. However, many still need help to secure a home. According to data on Green Doors, 34% of the US population belongs to homeless families.
To avoid this risk, starting to plan your housing needs early is essential. Consider location, accessibility, affordability, and size when looking for a suitable settling place. House hunting can be time-consuming, so you'll need to set aside enough time and resources for this task.
Especially as the demand for housing increases, so will the market prices. Having enough money saved for the downpayment and other associated costs is essential. But what if you don't have the funds you need? In that case, you can look into grants, low-income homeownership programs, or even crowdfunded solutions.
The government also helps families to obtain affordable housing through the Federal Housing Authority (FHA). This organization allows aspiring homeowners to get a roof over their heads using an FHA loan. It's an excellent option for those who don't qualify for private loans.
Either way, having a secure home for your family is a crucial investment. You want to make sure your family has a place to call their own and that it's safe and comfortable.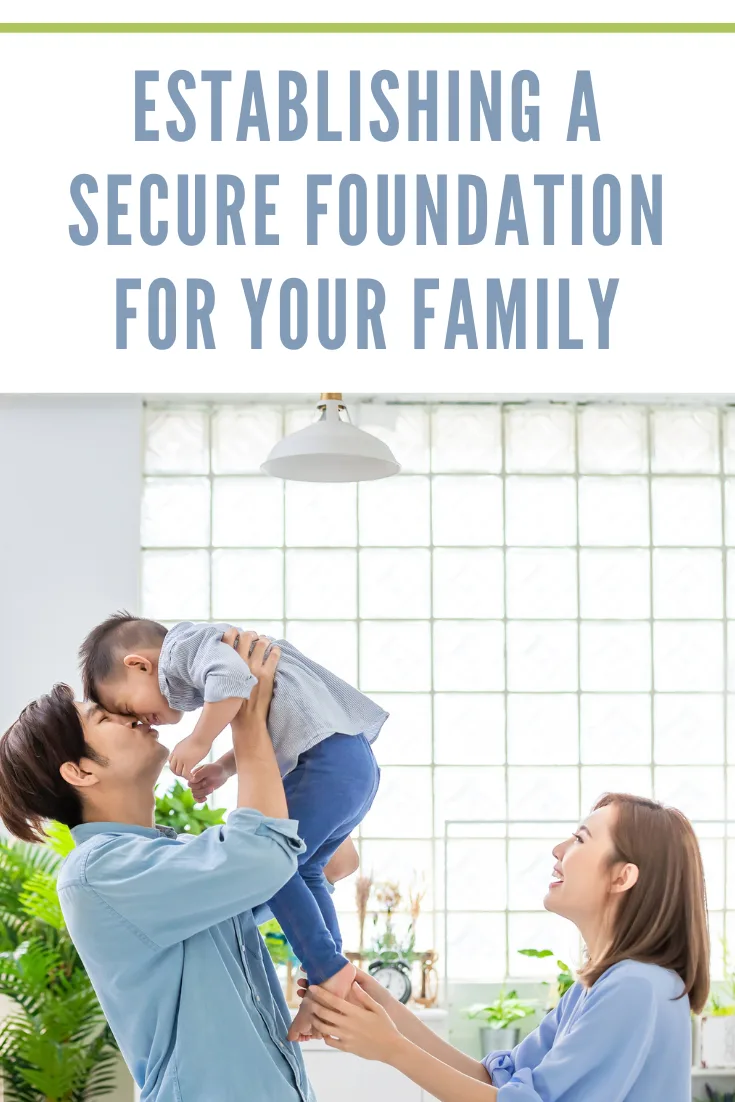 Insurance
Having adequate insurance coverage is essential when planning for a growing family. Different types of insurance, such as health insurance, life insurance, disability insurance, and property/liability insurance, are all important considerations that should not be overlooked. This is especially true if you're the breadwinner of your family.
The logic behind insurance is simple: no one likes to think about the worst-case scenarios. But with an insurance policy in place, you know that your family will get taken care of even in the most challenging circumstances. It can help mitigate risks and provide financial support during an emergency.
Make sure to shop around for the best rates and coverage levels before making any decisions so that you know exactly what kind of protection your family has in place should something unexpected happen. Depending on your financial situation, you may also get a discount on your insurance premiums.
With the right insurance coverage, you can rest assured knowing that your family will remain financially secure despite unforeseen circumstances.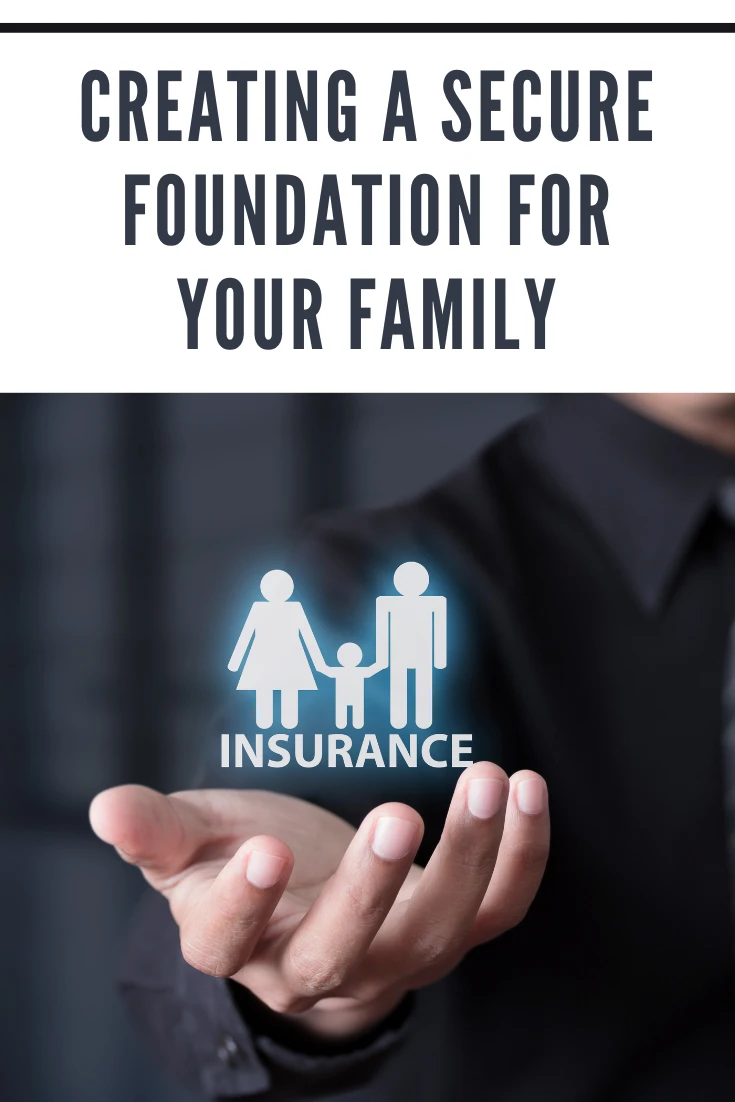 Emergency Funds
Even if you already have the best insurance coverage, it's still important to have an emergency fund. This fund is crucial for any family, especially those with young children. An emergency fund can help cover unexpected medical bills, home repairs, job loss, or other financial surprises.
Ideally, your emergency fund should be liquid and easily accessible in case of any sudden needs or expenses. It's recommended that you have enough money to cover 3-6 months' worth of expenses, so you will have peace of mind knowing that you and your family will be taken care of no matter what unexpected costs may arise.
You can start building your emergency fund by setting aside a portion of your monthly income. This is an essential step for any growing family, as it can provide a safety net in case of any emergencies.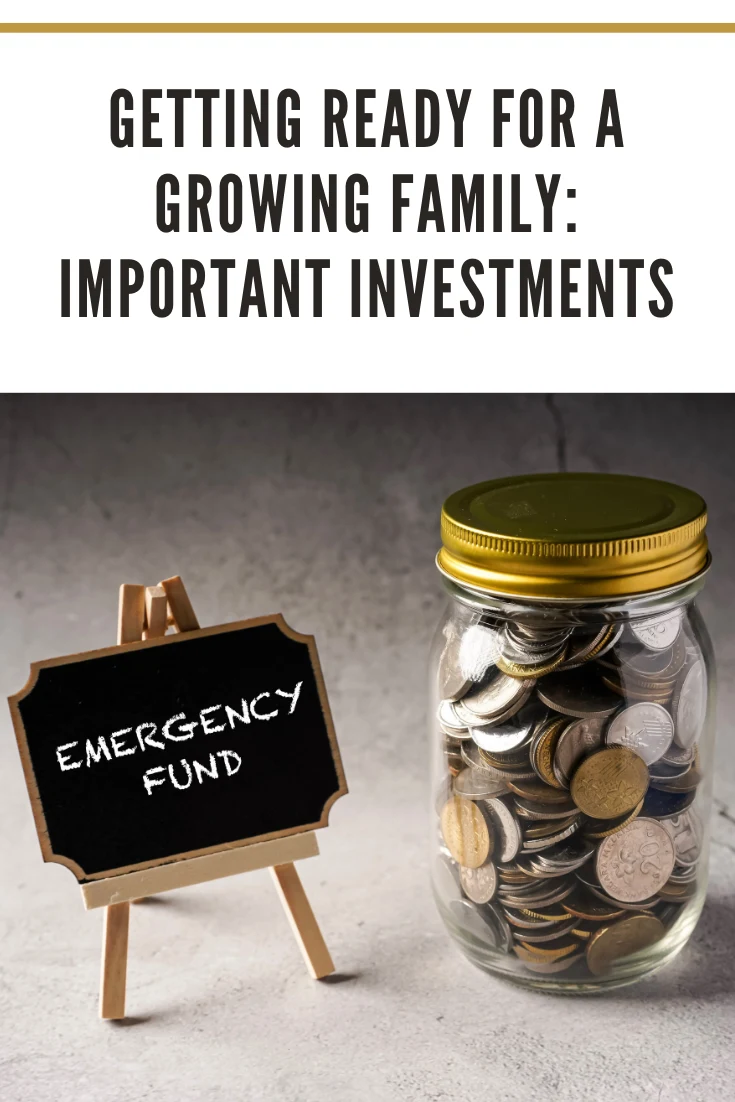 Passive Income
Once you have established the necessary investments, it's time to consider a passive income source, says Bank Rate. Investing in this help your money grow faster, but there are several different options out there, so it's essential to do some research before making any decisions.
Some common options include stocks, bonds, mutual funds, ETFs (exchange-traded funds), and real estate investments. Each of these provides a different rate of return and level of risk, so it's crucial to find the right fit for your family. Nonetheless, investing in a passive income source can be a great way to build up your savings and provide financial security for you and your family.
Creating a secure financial foundation is essential when planning for a growing family and makes good sense overall. The above are only a few of the most important investments you should consider when preparing for a growing family. With these important steps taken care of ahead of time, homemakers can rest assured knowing their families will always have access to the resources they need now and in the future.