I'm gifting Portrait this Christmas, and I've never been so excited.
As many of you know, Bailey Mae passed away on September 17, 2022. She was my husband's everything. She was the best dog, sacrificing herself to care for us. She snuggled the one with the broken heart, cuddled the one with the flu, rested in your lap while you binge-watched your favorite show, and had a personality that kept you laughing. She "tattled on the other dogs"–she'd literally come to get you, scratch on your leg, point her nose in the direction you needed to follow her, and when you reached the mess, she'd look at the mess, look at you and back at the horror as if to say, "Do you see what we live with? I need you to do something about this."
My regret is I didn't take enough photos.
Our hearts are still mending. We owe her a tribute–a daily reminder that she was ours and taught my husband, unconditional love.
Instead of wishing or leaving photos in our photo storage app, I wanted to do something special to remember her–something like a custom portrait crafted by an artist.
This is where PortraitFlip comes in. They are a company of many talented artists, ready to create a one-of-a-kind portrait.
I tried their service, and this is my PortraitFlip review.
PortraitFlip: The Basics
The process is straightforward.
You'll need to select the medium and the style you'd like.
Acrylic
Charcoal
Black pencil
Colored pencil
Oil paint
Watercolor
**I selected oil paint.
Next, pick the size you want.
There are various sizes; however, not all sizes are available for all media.
8" x 8"
12" x 12"
12" x 16"
16" x 20"
18" x 24"
24" x 36"
*I selected 12 inches by 12 inches.
Next, you'll select the finishing option:
rolled
gallery wrapped
framed
*I selected "rolled."
Now it's time to select the shipping method.
PortraitFlip offers free shipping (25-27 business days) and express shipping (16 to 18 business days).
From here, upload a photo using PortraitFlip's handy uploader.
**I provided this one.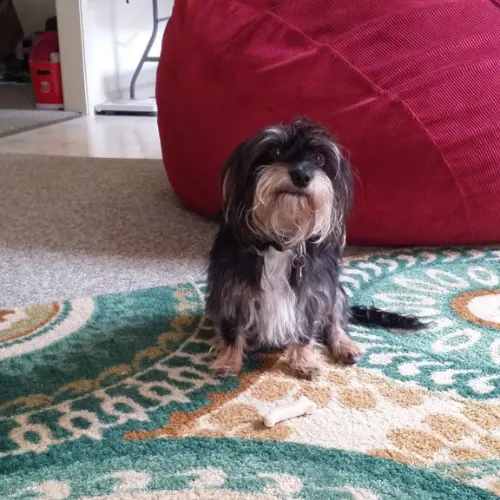 And this one as a close up.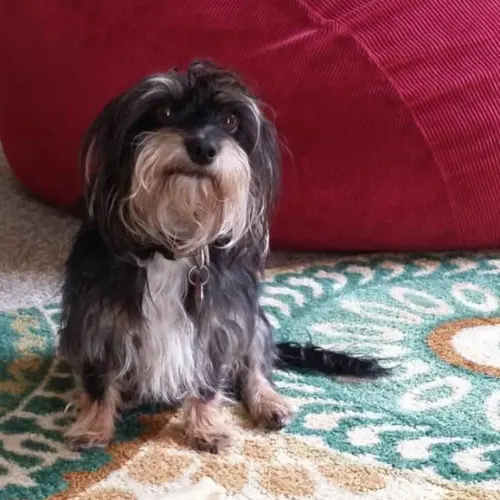 You can add any suggestions to the artist.
***I asked the background be changed, "Maybe something outdoors."
I was sent three different options to choose from: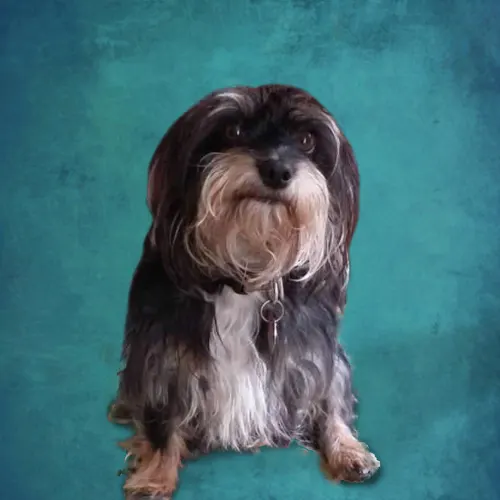 One with a pink background: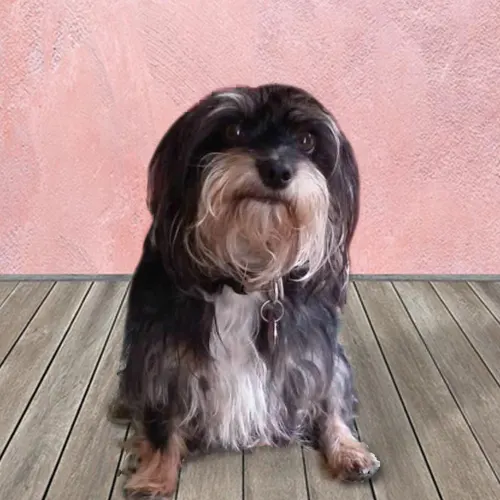 Also, the outdoor background.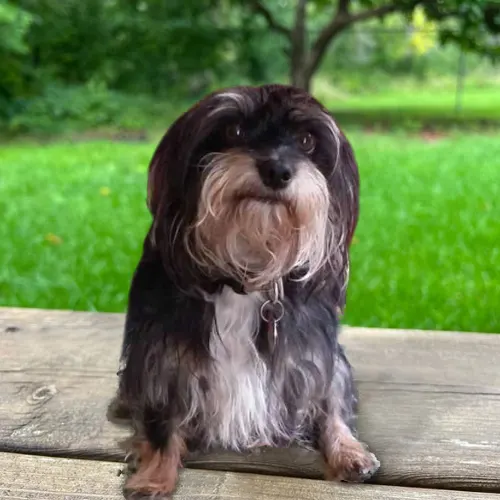 From there, you select your payment for the process.
Pricing starts at $60 for an 8″ x 8″ black pencil portrait to $480 for a 48″ x 72″ acrylic painting.
One of the unique things about their payment process is you pay a 30-percent deposit upfront.
With the deposit paid, your artist begins the process. I received emails with a selection of backgrounds with Bailey Mae in them to give me a feel for what I wanted.
I chose this one.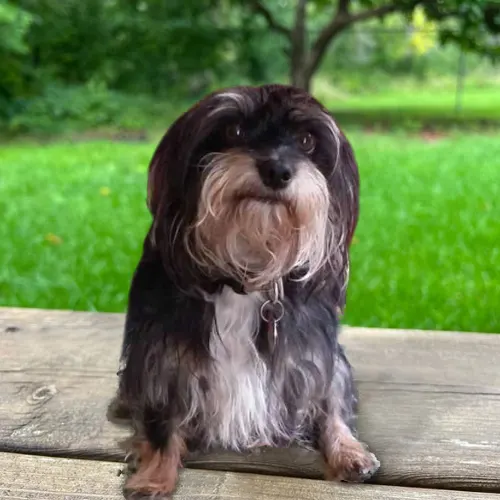 PortraitFlip will email you a photo of the portrait for approval once it's complete.
If you need any corrections or changes, the artist will do so at this point.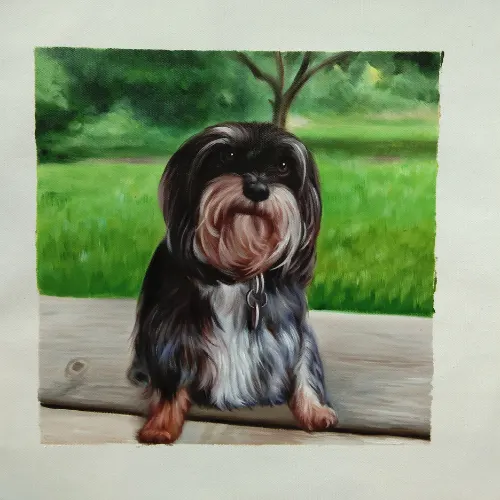 Once you're happy, approve the painting, pay the balance due and begin the anticipation of the arrival of your portrait.
My Experience with PortraitFlip:
I found a portrait of Bailey Mae that we love. I love her noble posture and her beautiful eyes.
The background is a little chaotic and doesn't make 7-inch tall, 8-pound Bailey Mae the star.
I asked for the background to be changed to something outdoors. Bailey Mae loved laying in our yard and sunbathing.
I received the email with the proof and approved it.
My rolled canvas arrived in a securely packaged tube. It was so secure it took me a fair amount of time to get into it!
The wait was worth it because when I opened the tube and unrolled the portrait, it was my mental image of Bailey Mae, right down to her name tag.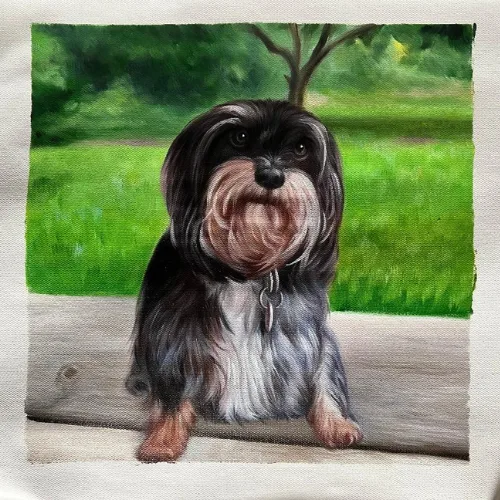 The painting resembles the photo I submitted perfectly. It captures her perfectly.
There are details that I appreciate, but they aren't intricate like you can't see the detail of her tag or the collar details. She's missing her front paw in the painting, but it's clearly Bailey Mae, and the artist captured her facial expression that sent tears to my eyes.
I cannot wait for Christmas morning when my husband opens this. I know it will touch him to see Bailey Mae, and he can find the perfect frame and mat for her to hang on our wall where we can remember her.
PortraitFlip: The Bottom Line
PortraitFlip created a one-of-a-kind gift that I know we will cherish.
I love that you can add people or pets to the portrait–send in separate pictures, and they'll create one portrait featuring all.
Visit PortraitFlip if you're considering commissioning some custom art. I know you'll love it as much as I do.
v