Do you love Asian food? Or, do you often cooking using a wok to prepare Chinese food or other types of dishes? If your answer is yes, please stay tuned with me. Today, we are going to discuss essential wok cooking tools you should have in your kitchen.
Asian food is popular in our society. They are delicious and you can find many Asian restaurants in every corner of the neighborhood.
If you love Chinese food, why don't you cook Chinese food yourself? Cooking Chinese food is not as hard as you may think. You can find easy recipes for Fried Rice, Mongolian Beef, Sesame Seed Chicken, and Chicken Pho on this blog.
Just like cooking any dishes, to cook delicious Chinese food, you will need proper Chinese cooking equipment.
A wok is an essential cookware in any Asian or Chinese kitchen. You can find different types of woks available in the market. Thin round and flat bottom carbon steel wok with lid are popular and suitable for home use. This particular wok is also suitable for quick cooking methods such as boiling, stir fry, blanching, etc.
For better cooking experience, you will need Expert Recommended Carbon Steel Wok as well as wok cooking tools such as: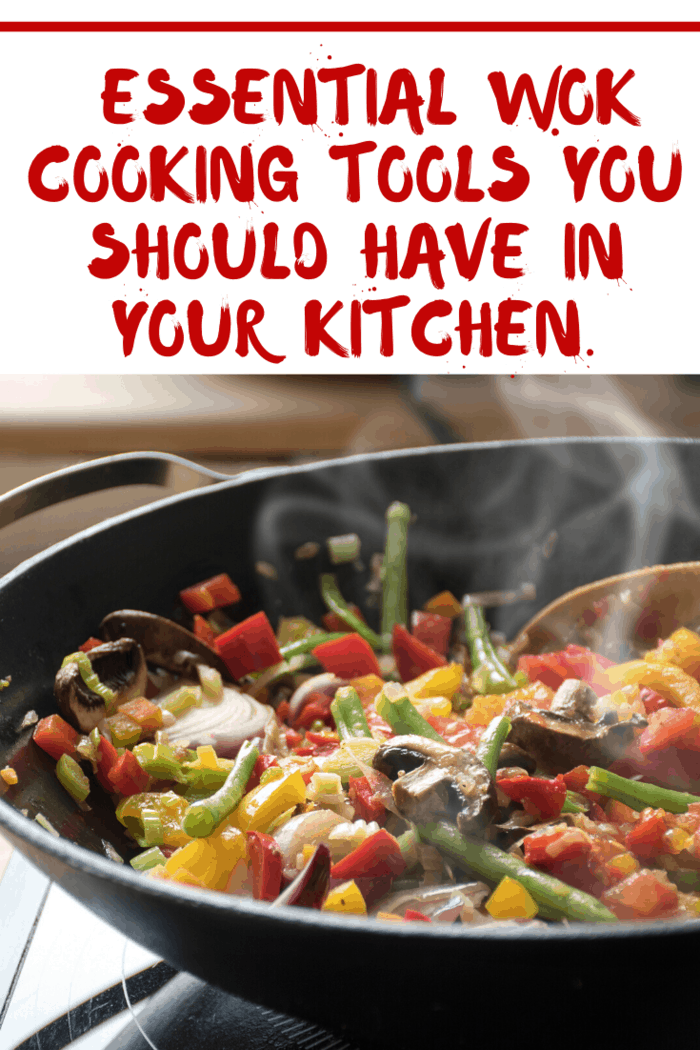 Essential Wok Cooking Tools for Easy Cooking
Wok Lid
We have mentioned earlier that wok is crucial cookware for Chinese food and other dishes. However, many Chinese foods are cooked with a wok.
For a better cooking experience, you will need different types of wok cooking utensils. The cooking lid is an important cooking utensil that will help you to build and steam any food perfectly.
When you need to cook foods that require longer cooking time, you need to use a wok lid. The heat won't leak from the wok if you cover the wok with a wok lid. Hence, you can cook your food faster.
The wok comes to the market at different sizes and prices. There are two different types of woks available in the market. You can choose flat or round wok, but you need to make sure that you have the right size lid you need.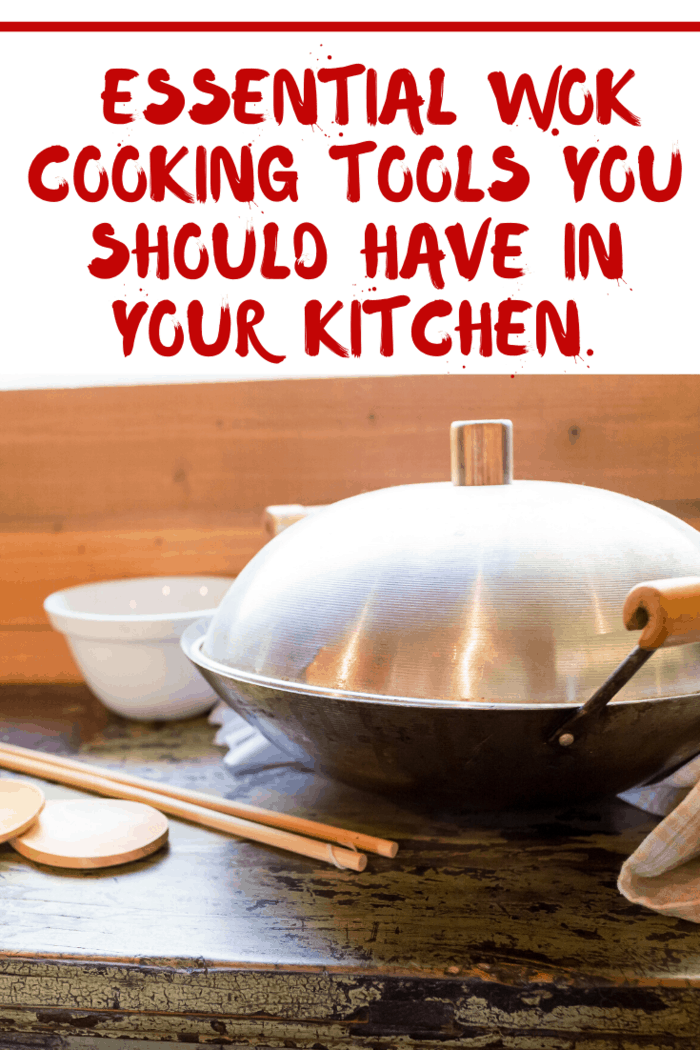 Wok Ring
Most of our stoves are flat and have a small size burner. The flat stove will not able to accommodate the wok that due to its round bottom. When you place the wok on the stove, your wok will wobble. This unsteady wok will not allow you to cook safely.
To solve this issue, you need something to make you wok stable and allow you to cook safely. In this case, you will need a wok ring. It is an important kitchen utensil that will make your round bottom wok stay over the flat cooking surface steadily.
There are different types of wok rings that you can buy such as:
-The wire wok ring
-The steel wok ring
-The cast iron wok ring
-The gas stove wok ring
-The induction wok ring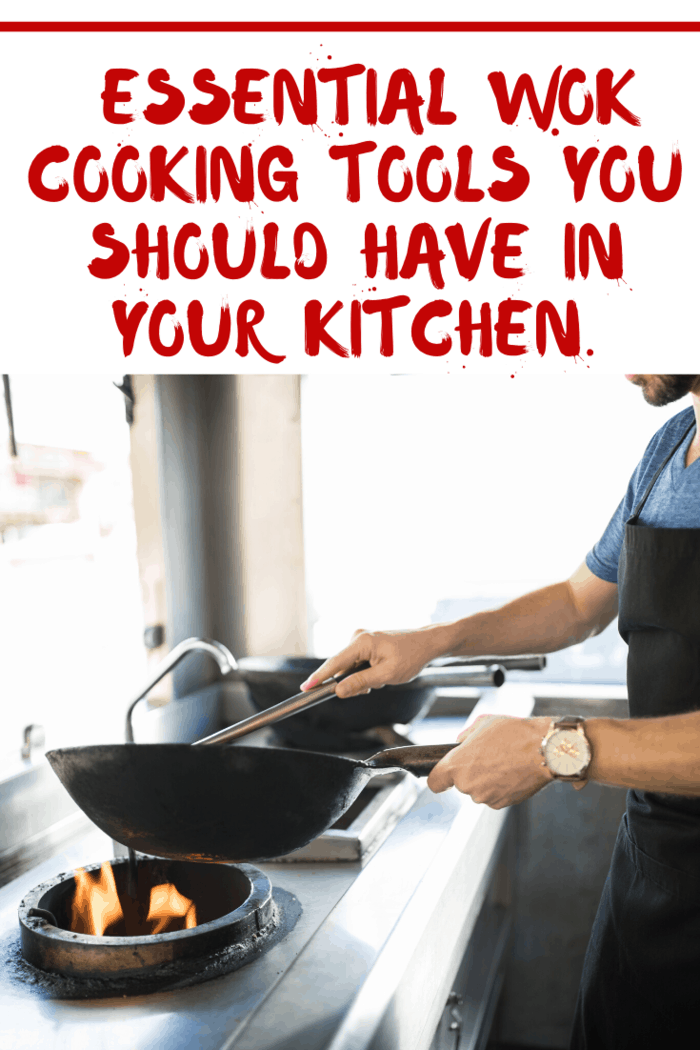 Wok Spatula
If you want to cook with a wok, you will need a wok cooking tool like Chinese spatula.
This particular utensil is important especially if you want to stir-fry something. Unlike the western spatula, the Chinese spatula has a large shovel-like shape that allows holding more food on each scope. It has a rounded edge making it suitable with wok contour.
The Chinese spatula is made from different materials such as metal, wood, bamboo, etc. Unlike bamboo and wood spatulas, a metal spatula has a thinner edge that make it suitable for stir-fry.
In my opinion, a wooden spatula is not suitable for cooking meat, rice, or noodle as your wooden spatula will not go under the ingredient it needs. A wooden spatula is best to cook vegetables only.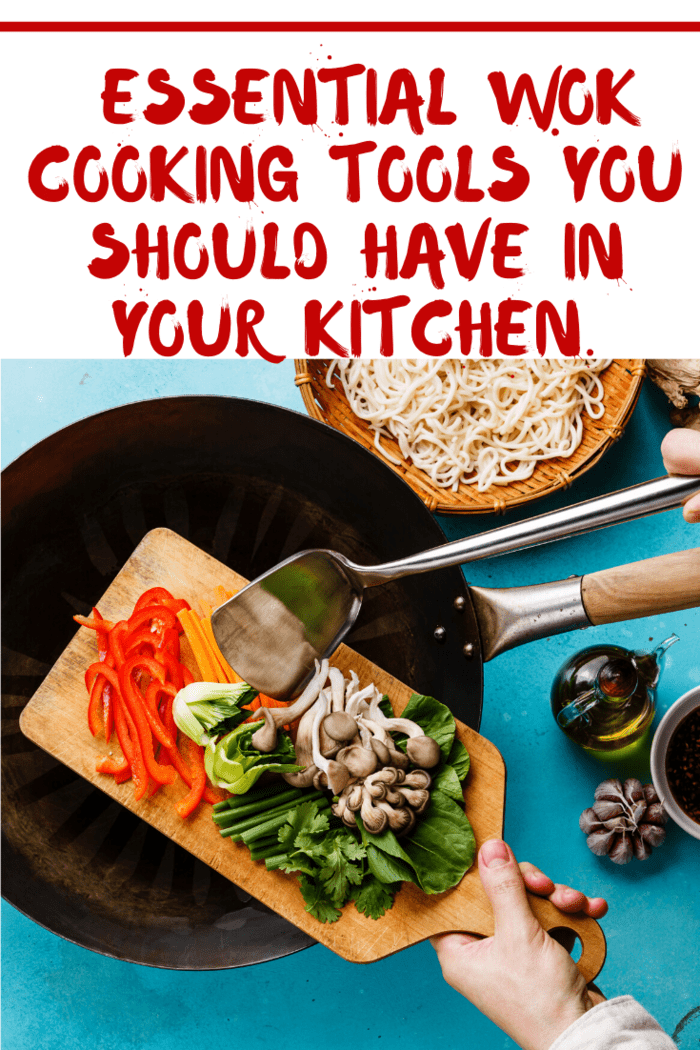 Wok Strainer/Spider
For safety reasons cooking and preparing food in hot wok require proper utensils.
This true as you are dealing with sizzling heat. The Chinese spider/strainer is another Chinese wok cooking tool that you should have in your kitchen. It is a woven wire tool that helps you to drain blanching vegetables, ravioli and wanton from boiling water.
A Wok strainer/spider is also important to maintain food crispiness especially when you do deep fry food and you want to remove it from hot oil. The strainer usually has a good handle made from different materials such as silicon, wood or bamboo.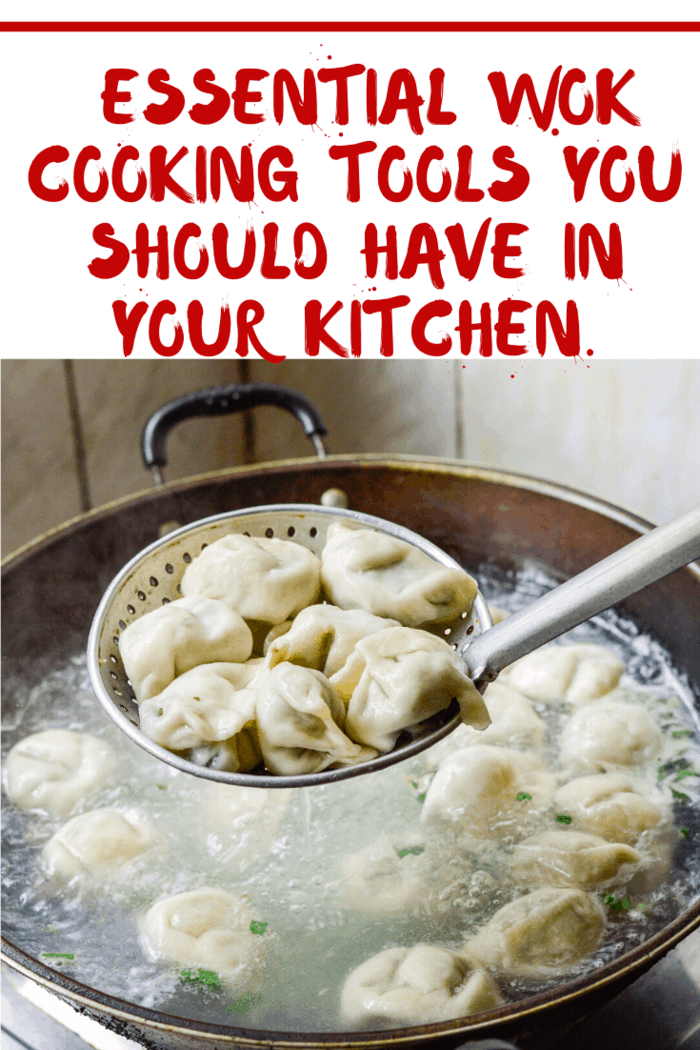 Fine-Mesh Strainer
You should have fine –mesh strainer especially if you do a lot of deep-fry cooking. During deep-fry cooking; there will be a bit and particle that may burn in the oil.
Using a fine-mesh strainer, you can remove any burning particle from the oil easily. By doing so, you can clean your oil and then you can reuse it for other cooking occasions.
This handy tool is not only effective to clean your oil, but also has many other purposes. You can use your fine-mesh strainer to rinse rice, sifting powdered sugar and flour, washing a small amount of vegetables, herbs, etc. The fine-mesh strainer comes at different sizes and prices. In this case, you need to find the best strainer to meet your individual needs.
Stainless Steel Draining Rack
Chinese wok is a great kitchen cookware that can be used in different cooking methods. You can use your wok to build food, stir-fry, and deep fry, etc.
When you fry any food with your wok, most likely you will need a stainless steel oil draining rack. A stainless steel draining rack is a handy kitchen utensil that allows you to drain deep-fried items easily.
It is wire grill mesh that can be fastened to your wok. This will allows you to hang your draining rack inside your wok. In most cases, you need to hold the food against the wok to let excel oil to drain. With stainless steel draining rack, you just need to pick it up with wok spatula and transfer is direct to your draining rack. By doing so, the excess oil will fall back to the wok.
Bamboo Wok Brush
To make your wok last longer, you need to clean it properly. You can use bamboo wok brush or stainless scrubber to remove food residue on the wok, and then you need to rinse it with running tap water. You should not clean the wok with soap as it will remove the oil required to season your wok.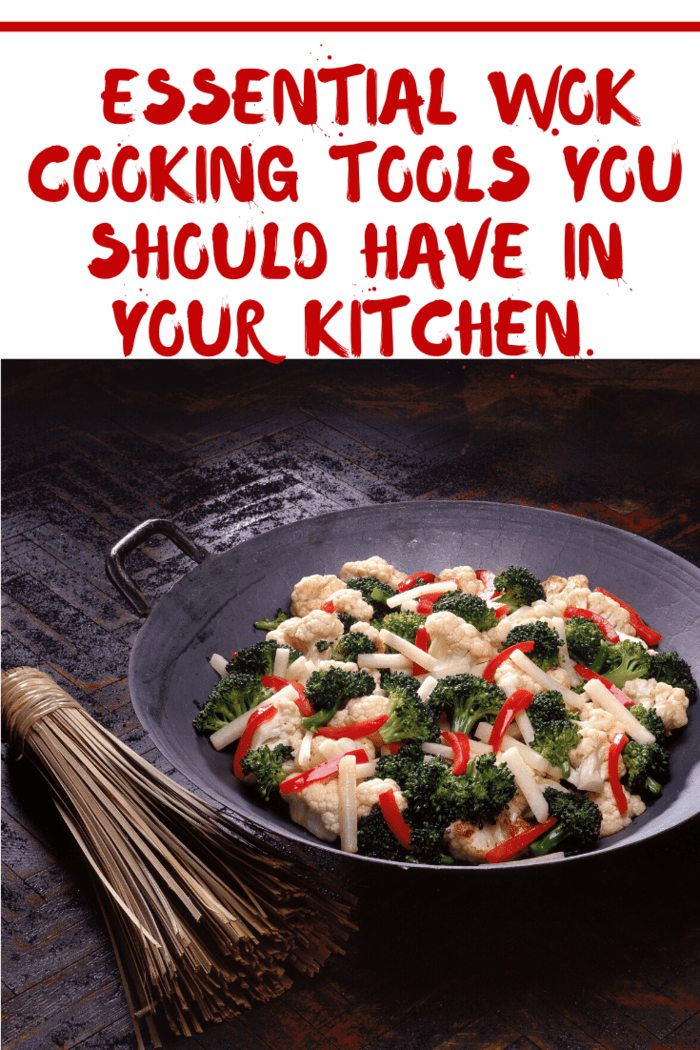 You just read the article about different wok cooking tools used in many Chinese kitchens. If you find this article useful, you can share it with your friends and family.