I received a Simply Earth Essential Oil subscription box in exchange for this post. All opinions are my own.
Essential Oils are something I love. We use them all the time at our house. In diffusers, to make cleaners or for personal care. I am so excited to share about a subscription box that provides essential oils along with recipes to use to "help you create a healthy and chemical-free home for your family." It's from a company called Simply Earth.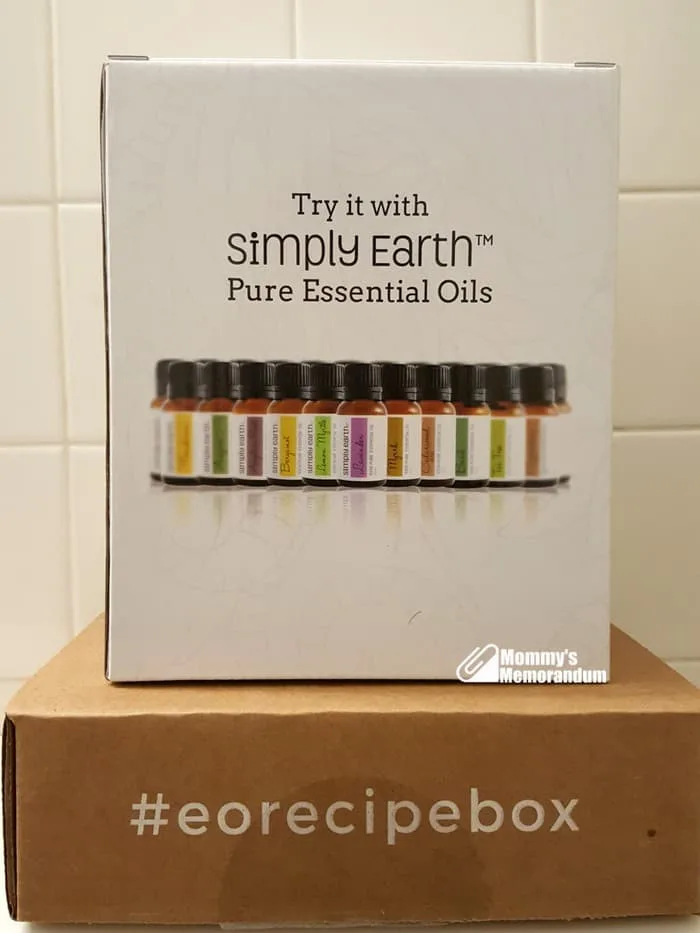 We received the Simply Earth December Subscription box for review purposes, and I love that it is Holiday themed!
Simply Earth delivers a box to your door filled with oils and recipes suitable for the soul each month.
Here's an idea of what Simply Earth Includes in the Box Each Month:
5-7 aromatherapy recipes
Five essential oils
Recipe ingredients
Recipe Containers
A monthly subscription is $39.95, $45 for one box every three months, or $49 for a one-month box. Shipping is Free to the US.
Simply Earth is offering a code for a free $49 value Simply Earth Diffuser.
Coupon Code for free diffuser when you subscribe to Simply Earth's Essential Oil recipe box: MOMMYSMEMORANDUM

You need both Simply Earth's essential oil recipe box and the diffuser in your cart for the coupon: MOMMYSMEMORANDUM to work to get your free diffuser when you sign up for Simply Earth's subscription box.
We use diffusers a lot. You only add water and a few drops of essential oils to the diffuser's reservoir, and when turned on, the diffuser releases the fragrance water into the air. It's a great alternative to candles.
Here is what came in our Simply Earth December "Bring In Christmas" Box: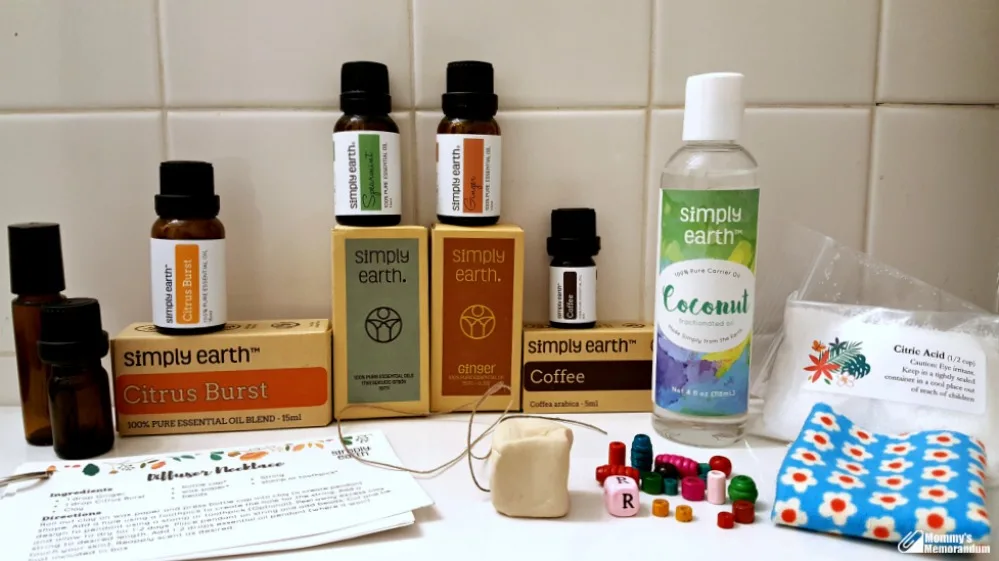 Ginger Essential Oil ($9.95)
Coffee Essential Oil ($10)
Spearmint Essential Oil (8.95)
Citrus Burst Essential Oil Blend ($9)
Plastic Eggs (not pictured)
Fractionated Coconut Oil
Beads
Clay
Twine
Fabric
Citric Acid
Empty 5ml bottle
Empty Roller bottle
Recipe Cards
The packaging was excellent.
I love the box the essential oils come in. They offer plenty of protection, state what the oil is, and an expectation of fragrance and how to use the oil suggestions.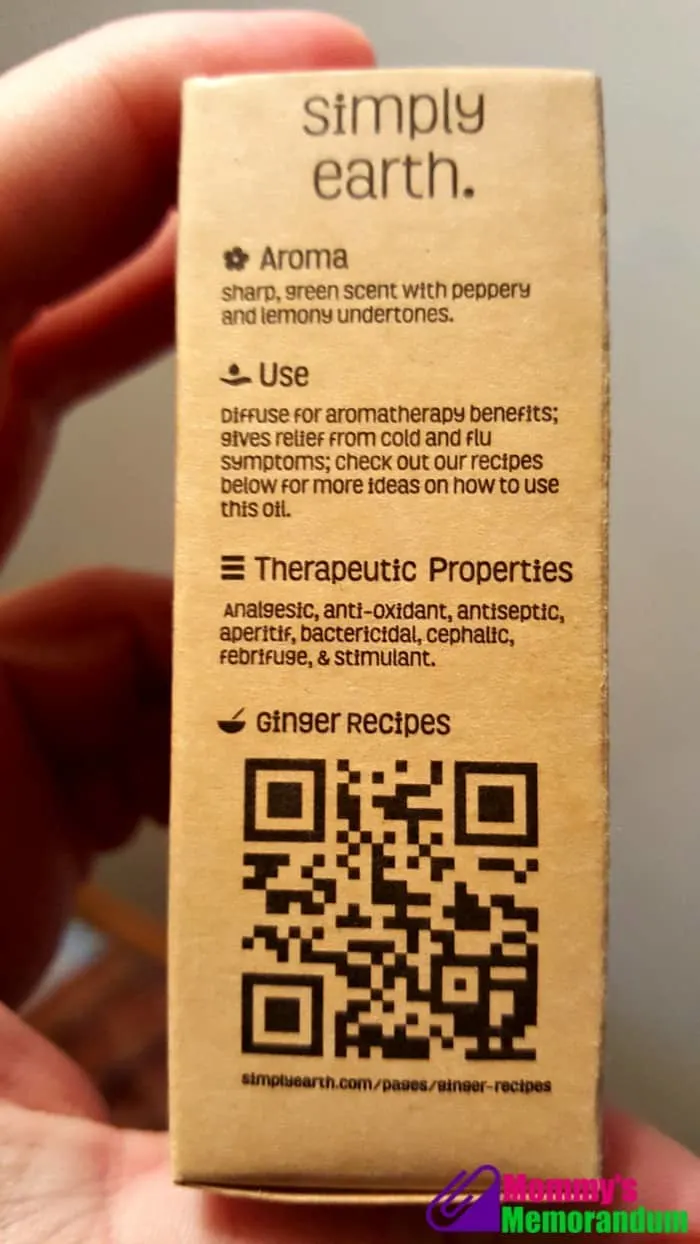 The label on the bottle shares what plant part was used to get the oil, where the plant is from, the ingredients, and the aroma description.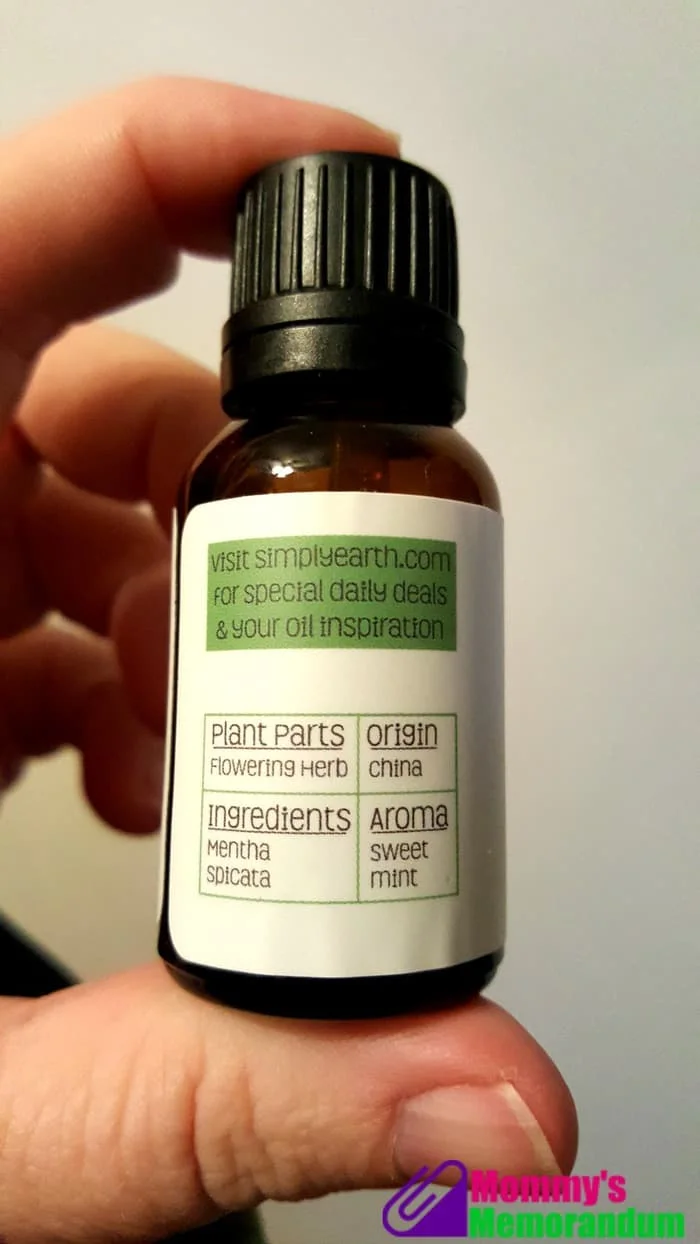 Simply Earth states that all oils test 100% pure therapeutic grade.
And while I love essential oils, I LOVE a recipe that I can use essential oils in, and Simply Earth offers some great ones I can do alone or even with my children.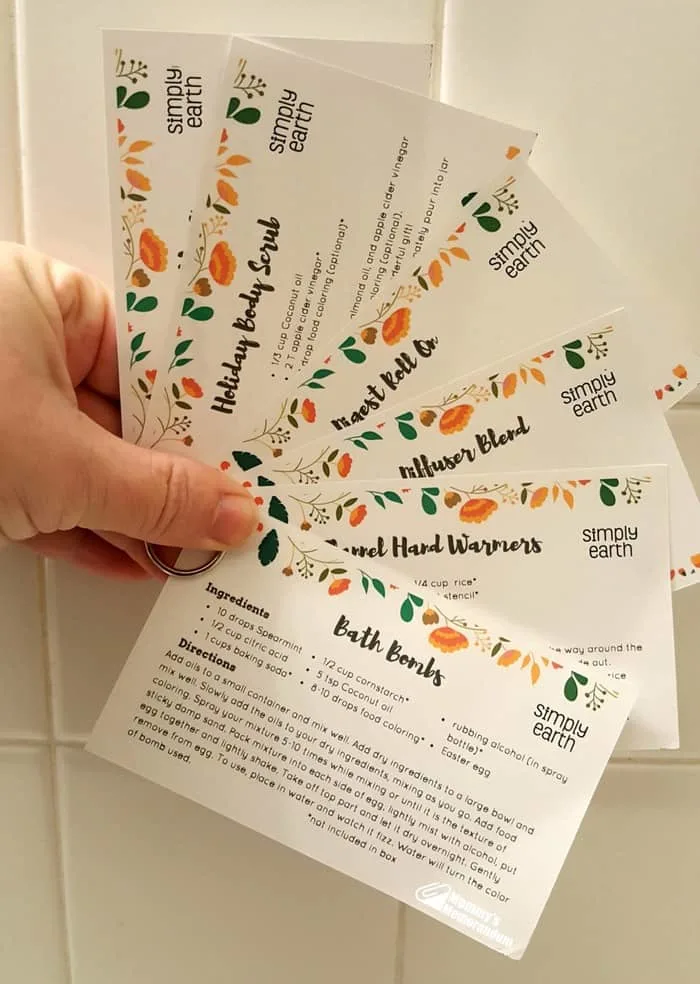 The recipes this month include:
Holiday Body Scrub
Diffuser Necklace
Flannel Hand Warmers
Holiday Diffuser Blend
Digest Roll-On
Miss M is going to make the recipes for Homemade Christmas presents. They are easy. Almost everything needed is in the box, and what isn't are things we have in our pantry.
Here's a video on how to make the Simply Earth Bath Bombs:
I love learning new
ways to use essential oils
, and with easy recipes and quality essential oils, I know we will find success.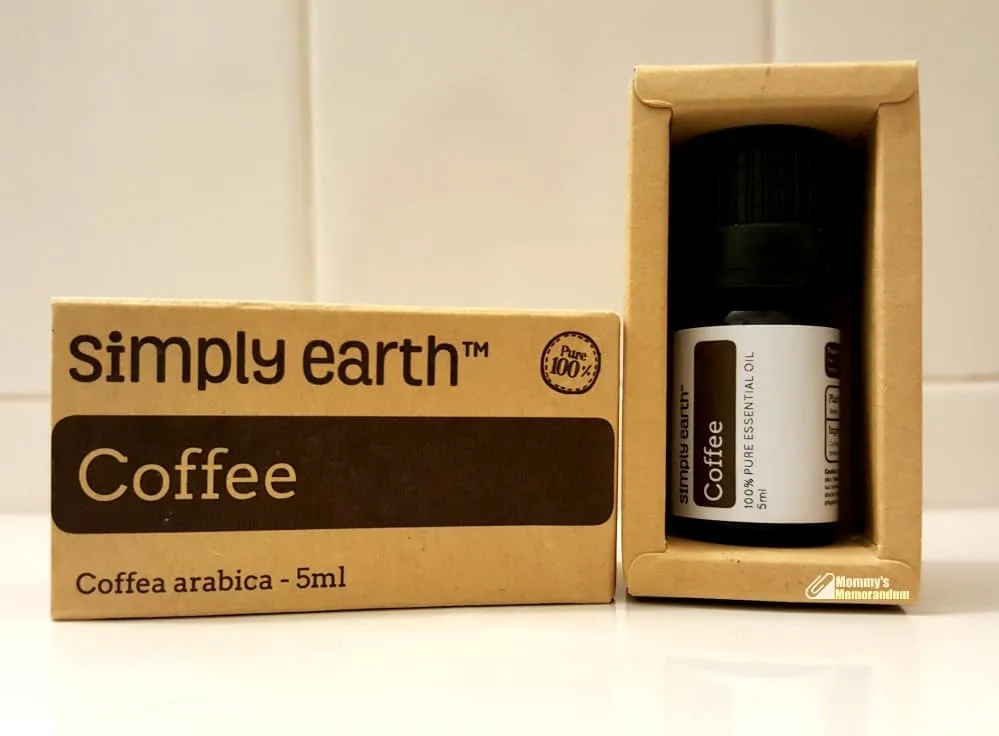 I think this box is a great value too! Just the essential oils (very reasonably priced!) add up to $37.90, but if you add in the diffuser, the cost rises to $86.90. We still haven't included the other items to pair with the recipes!!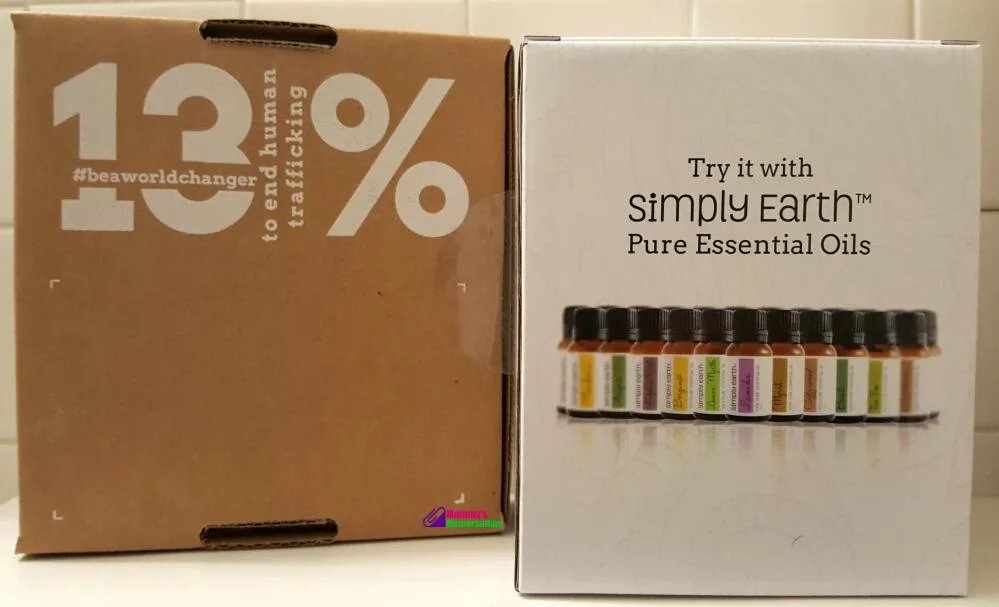 In addition to the value of the contents, Simply Earth donates 13% of its profits to organizations that fight against human trafficking.
Just the essential oils add up to $37.90. Add in the diffuser, the value rises to $86.70, and that still doesn't include the cost of all the supplies received (recipe booklet, bubble want, label stickers, plastic bag, calming bead, aluminum spray bottle, bubble bath base). Plus, I appreciate that Simply Earth donates 13% of its profits to organizations that fight against human trafficking. Simply Earth is a great subscription for anyone who enjoys essential oils!
About Simply Earth Essential Oils:
Simply Earth is a company created by two brothers and their wives with a passion for helping make it easy and affordable to make your home natural. They wanted to do that personally, but price and business often get in the way. Second, they were on a mission to do business the right way. That means serving their customers and giving back, donating 13% of profits to help end human trafficking.
Simply Earth'sEssential Oil Box is incredible and would make a fantastic gift for anyone on your list who loves essential oils.
Note: We do not recommend the casual ingesting of essential oils. It can cause irritation and possible damage to your organs. Please do not ingest essential oils unless under the supervision of a medical doctor versed in pharmaceutics and an experienced aromatherapist.