What does screen time mean? It is the amount of time a person spends on the computer, television, or other screen technologies.
In this age of networking and digital media, computers, laptops, tablets, and mobiles are everywhere, but as parents, we are convinced that too much screen time can harm a child.
Not all screen time can be harmful, though, as there are many ways to turn a child's screen time into educational fun.
Be it early childhood education programs or online educational videos, the material your child watches on the internet can significantly impact what they learn.
As your child grows, you should be wary of what they watch on the internet as too much negative or poor screen time can lead to many diseases such as obesity, sleep disorders, and behavioral problems.
It should be a parent's job to control what their child watches on the screen, be it a laptop, tv, or any device with a screen, and encourage their child to also get physical activity in real life, especially in older children.
The American Pediatric Association (APA) suggested for nearly two decades that children under the age of two stay away from screens entirely, while children over the age of 2 spend no more than two hours a day in front of a screen for any reason.
This recommendation did not consider how and what children were watching nor how they were interacting.
It was more a "one-size-fits-all" recommendation, enveloping hours of screen time.
It had parents implementing screen time limits and creating fear of screen addiction.
Cognitive development researcher and professor at the University of Wisconsin-Madison, Dr. Heather Kirkorian, states,
"Children will learn from what they watch, whether that means learning letters and numbers, slapstick humor, or aggressive behavior."
Her research also concludes that children who watch age-appropriate, educational TV programs often do better on school readiness tests.
Today we look at five ways how any parent can use screen time to educate their child and turn that negative screen time into something productive:
5 Ways to Educate Your Child through Screen Time
1- Online Videos
Online videos can be as good an instructor for teaching a child to learn something.
Many school districts use video as a learning medium in the classroom.
A video is an excellent medium for teaching a child anything from reading and writing to solving tricky math problems.
Watching videos increases a child's engagement and helps them develop skills and practices according to what they are watching.
It should be educational and fun, so it piques the child's interest and doesn't allow him to get bored halfway through the video.
Whether watching something on the television or using electronic devices such as a computer, many videos are available on disc or online to educate your child.
Internet sites like Youtube videos can be of great use as it contains hundreds and thousands of videos on educating a child.
You can use these videos to help your child learn to read and write and develop cognitive skills.
Be cautious of what your child watches as they, at this early age, absorb things like a sponge.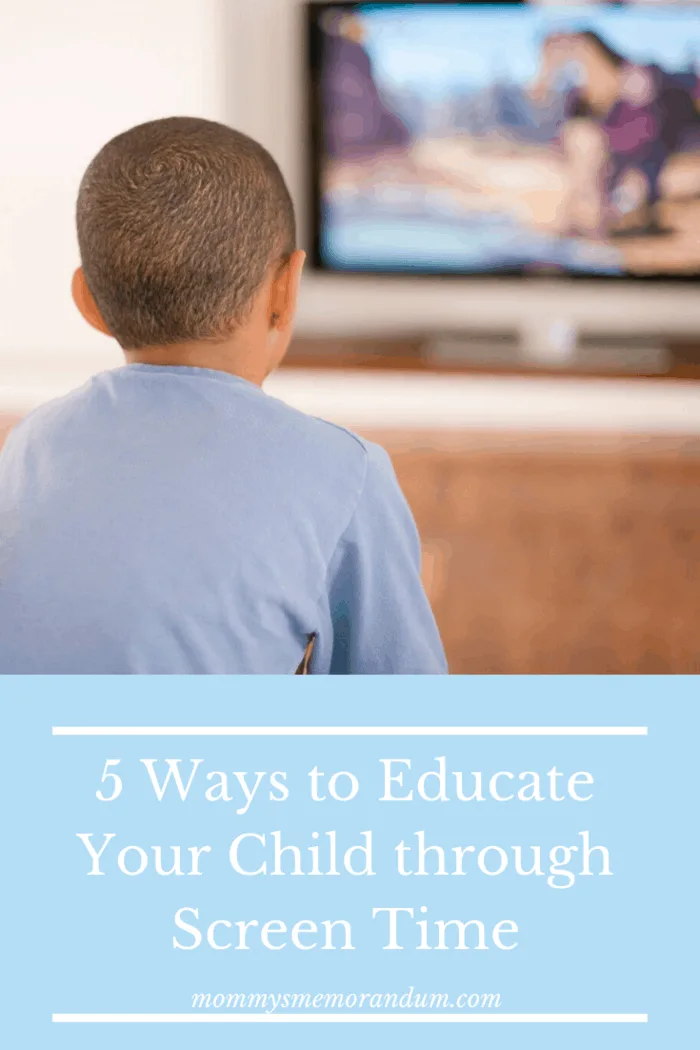 2- Early Online Learning Programs
During the first few years of their lives, children learn a lot about themselves and their world.
It is crucial that they watch on the screen as too much negative screen time can have a lasting harmful effect.
Early online learning programs can be a great way to educate your child.
These usually range from learning to read or write or behavioral classes. So it is a good idea that you enroll your child in such a program to help him develop the proper skills.
These programs also encourage parents to get more involved with their children's learning and help them understand what to do and how to do it properly.
Many programs are available on the internet that you can look into; what suits you best is up to you.
Take your time and research which one is perfect for you and your child.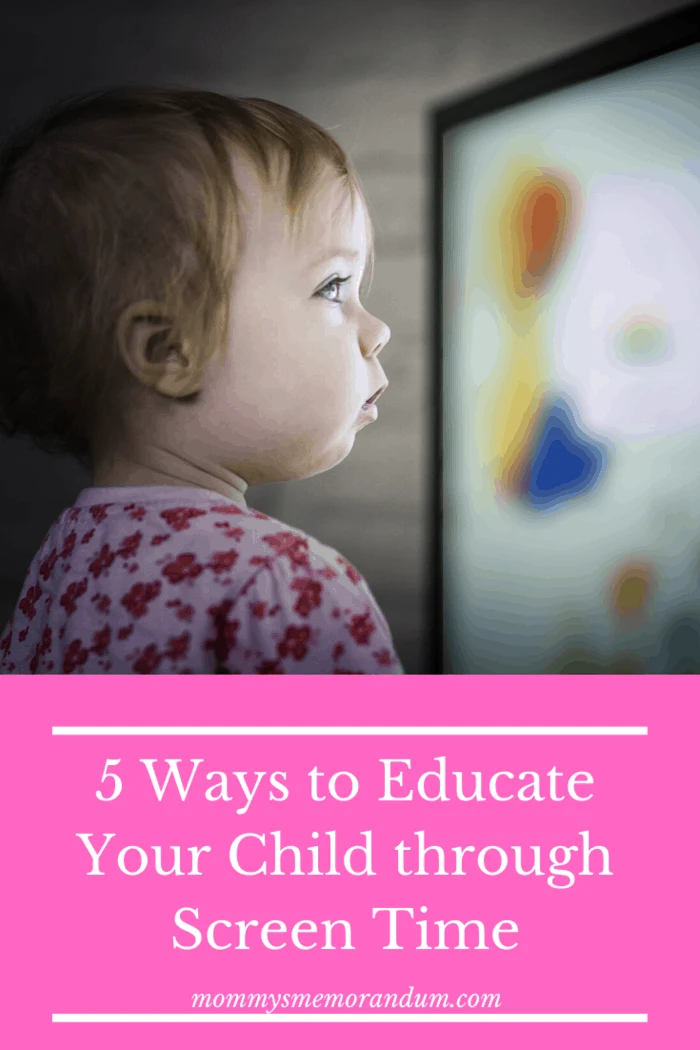 3- Computer Applications and Software
Almost every home has a computer nowadays, and using your computer to help educate your child can be a great idea.
Over the last decade, with the arrival of computer programs, early education has become more fun and interesting for children of all ages.
Many computer apps and software are available online, from math games to language learning software.
These Educational applications are a great way to help your child learn outside the classroom.
Here are some applications and software that may help educate your child through a computer screen:
Quick Math
This educational app is available online aimed at making children familiar with numbers.
Duolingo
Possibly the most downloaded language learning application for computers is designed to help your children learn new languages.
Amazon Kindle
This device is an excellent tool for a computer to help your child read new and exciting educational material.
It will help them greatly in enhancing their reading skills.
Dragonbox Algebra
A fun educational app is also a great tool to help your child understand the fundamentals of mathematics.
Whatever application you choose, your goal is to make it interesting for your children and help them learn while using something with a screen.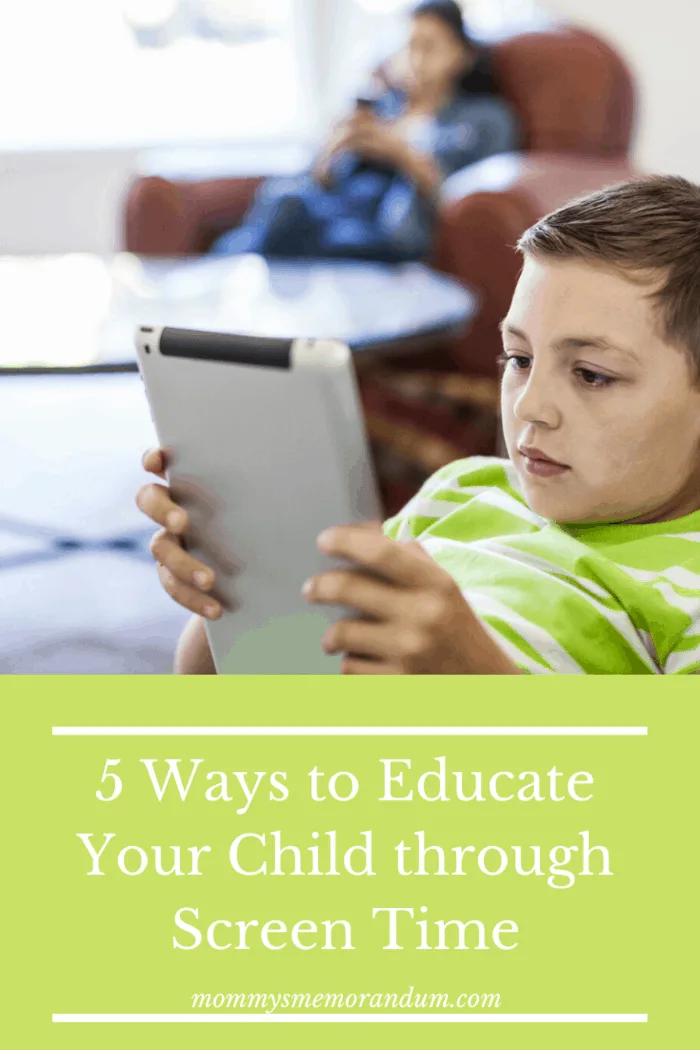 4- Games
You are not mistaken as your kids spend hours playing games on the computer, mobile phones, and tablets.
A study posted by Daily Mail shows that children play online games for 15 hours per week.
Some parents see this as time wasted.
Why not convert this time into something fun and educational?
Of course, even the best games won't work if your children don't play them.
It is a good idea to look for something that incorporates educational aspects and is fun at the same time.
Counting pizza parties is a game that helps your child learn how to trust while creating pizzas simultaneously.
Nouns and Verb Sorts is another game that helps your children learn the meaning of different words and use them correctly in a sentence.
Make playing games for your children a fun activity while being educational at the same time.
Go online and search for games suitable for your children, as many age-appropriate games are available on the internet.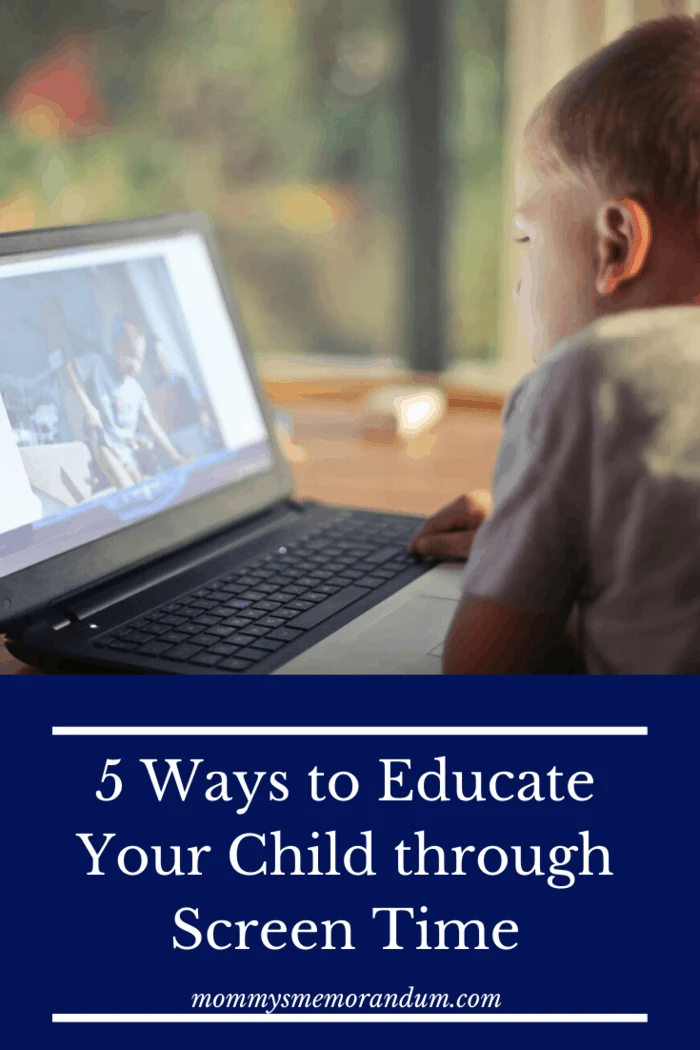 5- Mobile Phones Applications
Whenever your children have nothing to do and get bored, they usually reach for your mobile phones.
So isn't it a good idea to turn this screen time into something fun and educational?
Here are some mobile applications that may help you educate your children and turn their screen time into some more productive:
To-do Math is a mobile app for children until eight years. The app helps children learn to count and introduces them to negative numbers.
Epic! Is it a tremendous all-you-can-read app for kids to enhance their reading skills?
Dragon box Elements is an excellent app for teaching children the fundamentals of geometry and why different exciting puzzles.
It is an essential task of any parent that their children make the best use of their free time.
Why not hand them your mobile phones and make them play games that pique their interest and are educational at the same time.
Conclusion
To conclude, how much and what type of screen time your children play is an essential role in their development.
It is your rightful duty as a parent to educate your children properly, and what better way to do it than to control what they watch on their screens.
Today we have made you aware of some tips and tricks to help you make your children use their screen time more productively and educationally.