This is a true story about dreams coming true. It even begins with ONCE UPON A TIME…well, perhaps not in the traditional sense.
Last month, 25 bloggers, I included, all left from different parts of the country and met in Los Angeles for the #NeverbeastBloggers event. Prior to the meeting, there was a static of excitement all over social media. We were getting to know each other, and sharing our excitement. Andrew Kardon, of Mommy's Busy, started a campaign to get a kiss from Ginnifer Goodwin.
I admit I played along!
It's Nat'l Hug Day…@ginnygoodwin will you save just one hug for @Mommys_Busy at the #NeverbeastBloggers Event? Please?!

— Julee Morrison (@jonbonjovious) January 21, 2015
Now fast forward to 12 bloggers sitting around a table with the stunning Ginnifer Goodwin, interviewing her for her role as Fawn in the JUST RELEASED TODAY, Tinkerbell and the Neverbeast Movie!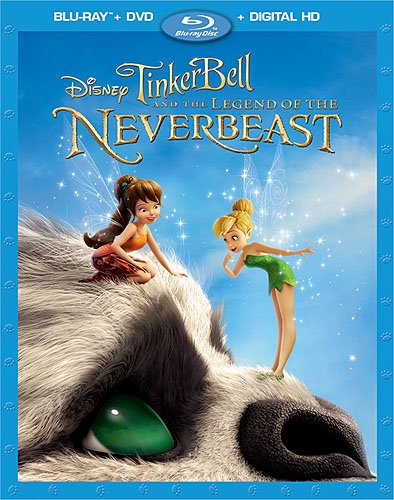 Ginnifer Goodwin may be best known for her role as Snow White in ABC's ONCE UPON A TIME, she's always dreamed of being a Disney Princess and now as the role of animal fairy, FAWN, Goodwin talks about the challenges of voice acting: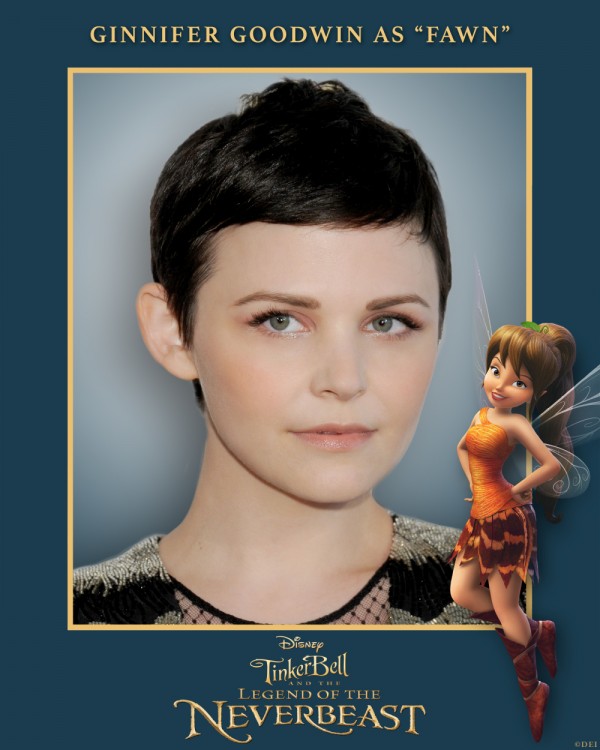 "Oh my Gosh, this was on the job training. It is so different. I didn't realize it was so different. I hadn't tackled a character this large. I was completely unaware where I signed on it was gonna be so completely different. I didn't realize until I was doing it how much I control myself when I'm doing on-camera work. I can rely on the blink of an eye literally to express something. Suddenly, to have a project where I had to find a way to rely solely on my voice. It was really, really challenging."
Goodwin discusses her love of Disney and always wanting to be a Disney Princess.
"I'm a Disneyphile. I don't know if that's a word; it is now. I'm a Disneyphile and this to me was the pinnacle. I just always wanted to voice animated features for Disney. And I was familiar with the franchise. I hadn't seen all the movies, but I ripped through them when I got the role."
Having gotten the role of FAWN, she shares just how similar she is to her animated character:
"I've almost only been cast for the characters that I naturally exhibit. You know, things like optimism…faith, hope and love of life."
So, what is Goodwin's favorite Tinkerbell movie?
"Recently, I was asked about my favorite Disney Princess movie and I was thinking that no one wanted to hear me talk about Snow White anymore. So I said, "Beauty and the Beast" and you know, poop hit the fan. So, I'm gonna say it is TinkerBell and Legend of the Neverbeast."
By now, I'm sure you've seen the commercial where Fawn is acting out animal noises? It's Goodwin reflecting back on her childhood:
"The most fun I had been probably the animal noises scene just because it was so out of my wheelhouse. I was studying YouTube Videos trying to learn different Animals. Sometimes, they had a list of noises to try. There were these monkeys that had been at the zoo. It's the only animal noise I make. My sister and I grew up emulating the monkeys at the Memphis Zoo and that became the sort of climax animal of that scene which ended up being fun. But other noises were difficult to like how do you make an Elephant trumpeting his trunk? And I'm a terrible growler and howler."
Her animal noises may have originated from the Memphis Zoo, however, she is a true animal lover, when she's not being a Disney Princess:
"I've had everything under the sun. I had Hermit Crabs named Romeo and Juliet. And they smelled really bad. I've had Guinea Pigs and Hamsters and Gerbils. Every kind of Fish and Dogs, Cats. I was raised going to my Grandmother's farm all the time and we had Pet Roosters and Miniature Horses and Goats and everything. Now I just have one cat because we live in a tiny Apartment in Vancouver."
Married in life to Prince Charming (Once Upon A Time), Josh Dallas, the two have a nine-month-old baby boy named Oliver. Goodwin was pregnant during the voice recording sessions of Tinkerbell and the Neverbeast:
"I was pregnant for a couple of sessions and I was told by my Doctor I had to get off my feet. They offered to postpone recording but I really wanted to do it so they were like, "Oh, we got something great. We got something great."
Once you see Tinkerbell and the Neverbeast you will know the ending. Goodwin shares her thoughts on that emotional ending:
"You know, every time I read the script, I cried my eyes out. Every time we recorded it, I cried my eyes out and every time I've seen it. At first, I did react to it because I had a personal experience, which it's a horrible story, but I had a dog that was accidentally put to sleep by a vet. No joke, there was a lawsuit. It was crazy. They accidentally put my dog, my completely healthy dog, to sleep. I've never had a problem being emotional."
Ginnifer Goodwin is as beautiful inside and out as the roles she is best known for…she even took a picture with our group!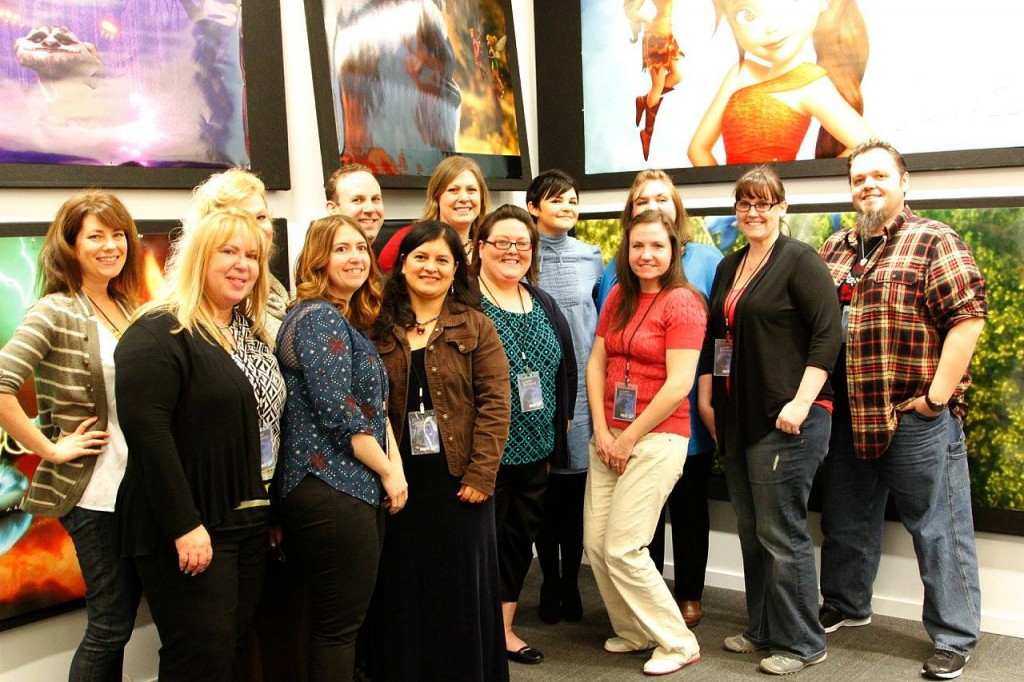 After the photo with Ginnifer Goodwin, she returned to the head of the table. In the room, Andrew approached Ginnifer Goodwin and made small talk as a fanboy. As he walked by me on the way out, I asked, "Did you ask her for a kiss?"
"No."
I'm a lot of things, but in this instance, I was not going to be shy. There was a social media campaign that needed to be put to rest, so I said to Goodwin, "Ginnifer, would you mind kissing Andrew? He has told everyone he wants a kiss from "Snow White".
Andrew turned 50 shades of red as Goodwin said, "I'm married, but I'll kiss him on the cheek."
And just like that, Andrew leaned down and Snow White (Ginnifer Goodwin) kissed him on the cheek!
The room had emptied, Marshall Weinbaum was at the opposite end of the table trying to take a photo, but seriously, it all went down very fast.
As we walked out of the room, I told Andrew, "You're still a frog!"
I then snapped a photo of his cheek, he swore he'd never wash, as a keepsake. Here it is all, all gussied up as a tribute to the fact that with Disney, dreams really do come true.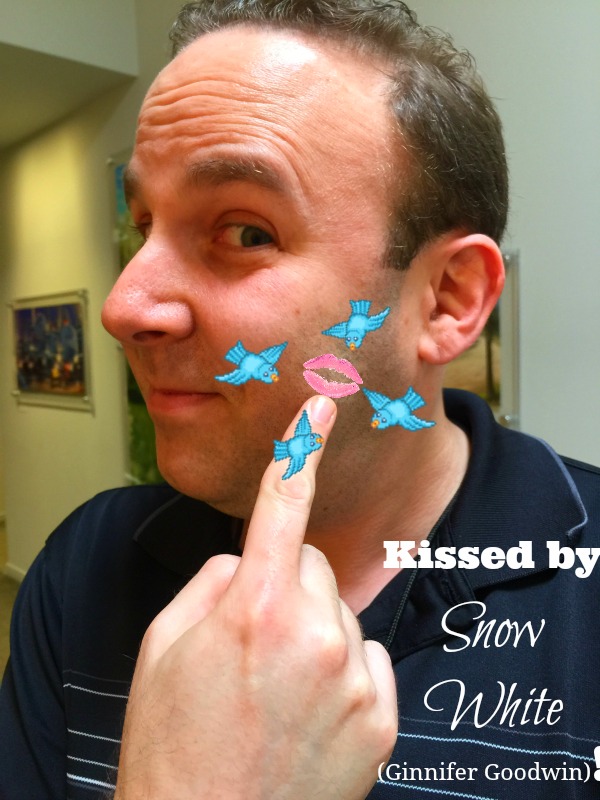 TinkerBell and the Legend of the Neverbeast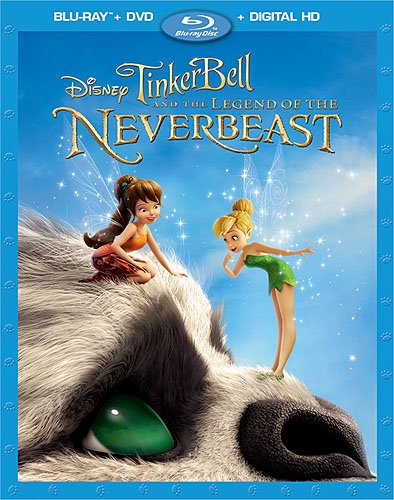 On Blu-ray and Digital HD TODAY!
#Neverbeast #NeverbeastBloggers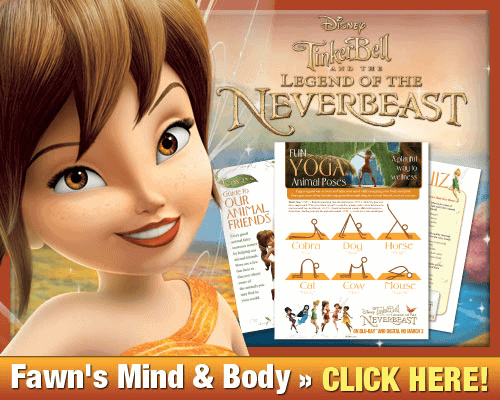 You may enjoy these FREE Neverbeast Printables