I received a Fruit Bowl and banana hanger in exchange for this post. All opinions are my own.
We've been working on eating more fruit, but had the issue of where to put it. It rolled around the counters, it got lost in the fridge and then we received this fruit bowl and banana hanger in chrome metal and suddenly, fruit is the hottest thing we have at our house.
Just look how stunning it is on my counter: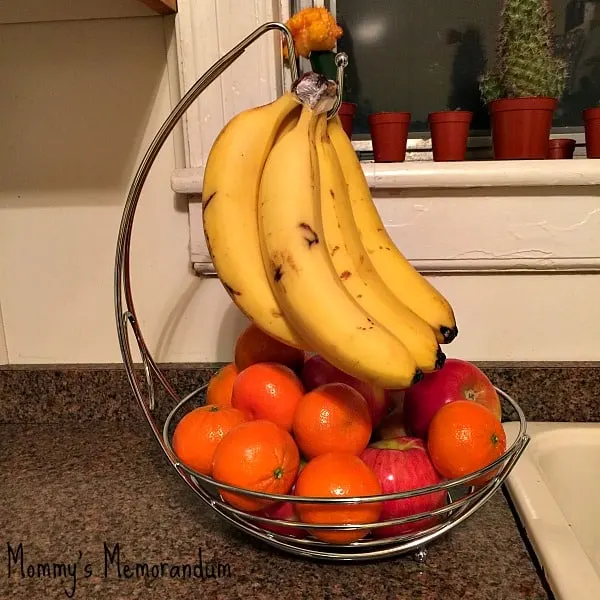 It's a modern twist on those hanging fruit baskets. I love that the banana holder grabs attention and beneath it the bowl provides a sturdy, sensible storage place for your favorite fruits. We love apples, clementines, oranges, and look forward to when pears, plums and melons become more in season.
The chrome metal is sleek. It has clean edges and gives a modern vibe to my dated kitchen.
The banana holder is my kiddos favorite. It is designed not only to look amazing, but to prevent bruises to not just bananas, but grapes as well!
The bowl has ball shaped feet on the bottom of the bowl to protect your tables, counter tops and surfaces from scratches!
It's counterbalanced so you can hang your bananas even without fruit in the bowl!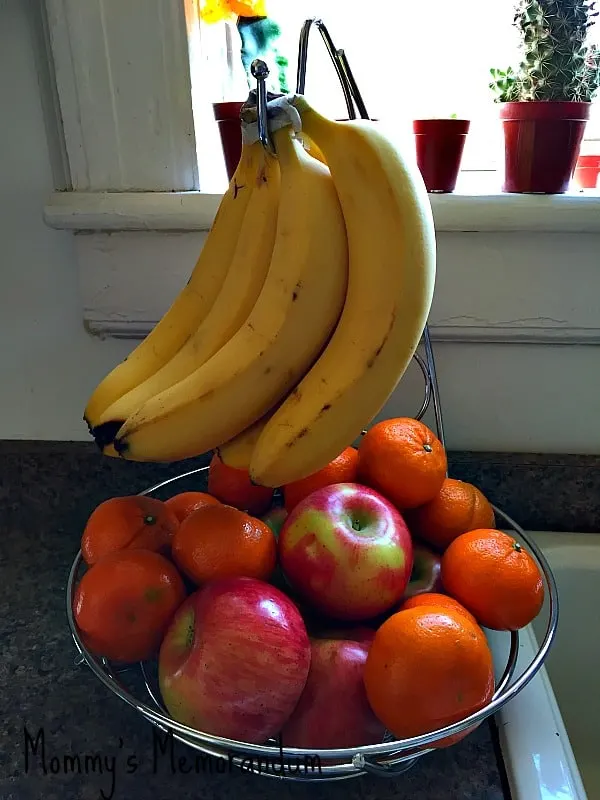 This fruit bowl with banana hanger stands 11.81″ tall, making it perfect for fitting under the counters. It's 14.76″ wide and weighs in at just .45 pounds. It seriously takes up very little space leaving you room for food prep and more!

I have been looking for a fruit bowl and banana hanger and this is the best choice! it really is…it is attractive, sturdy and my kiddos think it looks like art! They also have been eating more fruit because it makes it look so pretty!
If you're looking for a fruit bowl, or a hanger for bananas, consider this fruit bowl and banana hanger! We are absolutely thrilled with ours!