This easy DIY Dryer Sheets recipe saves money and delivers soft, fresh smelling clothes. It's so easy you'll be amazed!
Laundry is a big part of our lives. Miss M loves smelling the clothes right out of the dryer and Bailey Mae, our dog, loves resting on the heap of warmth as we fold into piles.
DIY Dryer Sheets Supplies:
old tee-shirt (or if you're fancy schmancy you can use washcloths)
scissors
fabric softener
water
Storage Container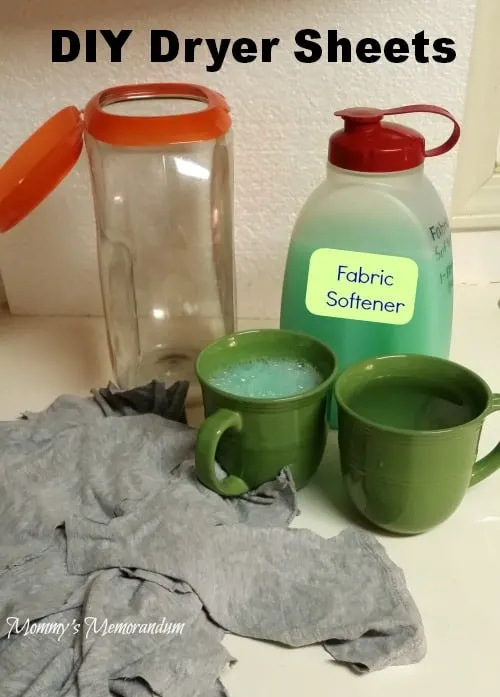 DIY Dryer Sheets Directions:
Let me just get this out of the way.
We are not fancy at our house.
This project is easy and you can adapt it to your own compulsive needs. ;)
For me, I just gave the kiddos an old tee shirt and told them to cut it into strips.
We have all different sizes!
There's a lot of possibilities here.
You can buy washcloths at the dollar store and use those (without cutting).
A sponge.
Cloth diapers.
Whatever works for you.
No judging here.
Now take one part fabric softener (we used our homemade fabric softener) and one part water.
Pour it into your container.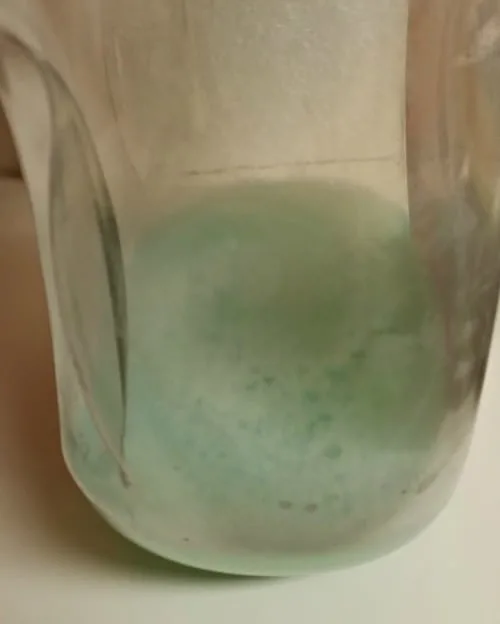 We have a large container and as we have mismatched socks, tee-shirts for the rag pile, etc.
We just add them to the container and add more fabric softener and water.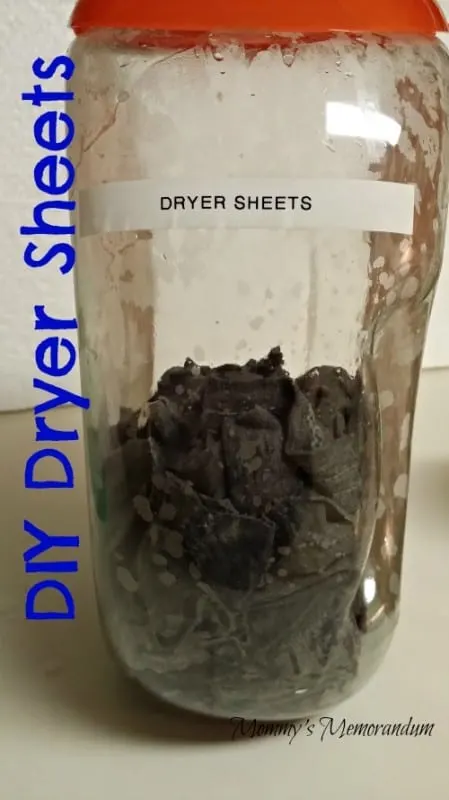 When you transfer the wet clothes from the washing machine to the dryer, reach in, grab a piece of fabric, wring it out (it should be damp, not dripping) and toss it in the dryer with your clothing.
If you're more ladylike, you can also simply spray your dry cloth with the one part fabric softener and one part water. ;)
When the clothes are dry, simply add the dry cloth back to your container and start over.
Stretch your budget and make your own DIY Dryer Sheets.
You can also make homemade laundry sauce.