I received Mason Jar Crafts for Kids in exchange for this post. All opinions are my own.
I love crafts. I enjoy them on my own, with friends and especially with my kiddos. Now that summer's here, we can get our craft on and be entertained, learn together and just spend time one on one.
Once upon a time I did canning. I loved it, but our home is very small now and there isn't room for that activity. We drink from the mason jars and as you've probably seen on Pinterest and DIYers all over the world, Mason jars are no longer just for canning. Their crafting possibilities are almost limitless!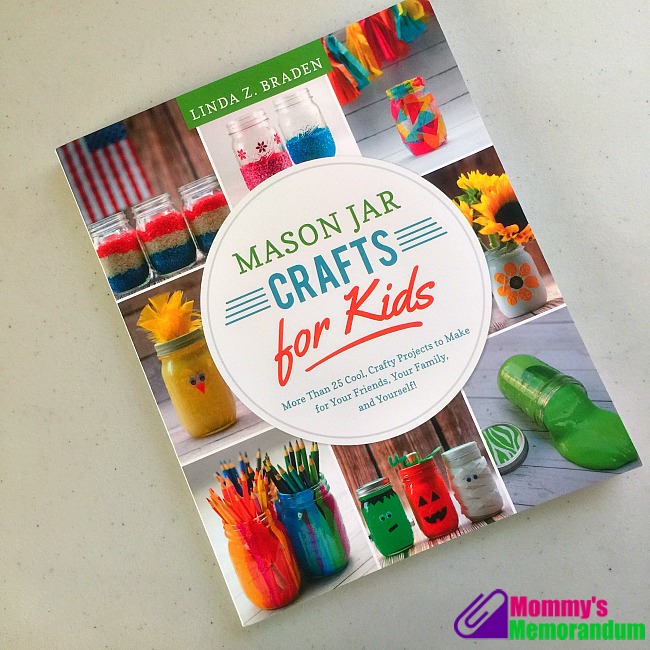 Mason Jar Crafts for Kids by Linda Z. Braden provides exactly what the title promises. This wonderfully creative book will keep kids and parents busy all year round with dozens of easy DYI projects and activities. Projects are accompanied by photo tutorials and comprehensive step-by-step instructions to make sure that anyone can follow along. These kid-friendly projects offer a variety of options for both beginning and advanced crafters!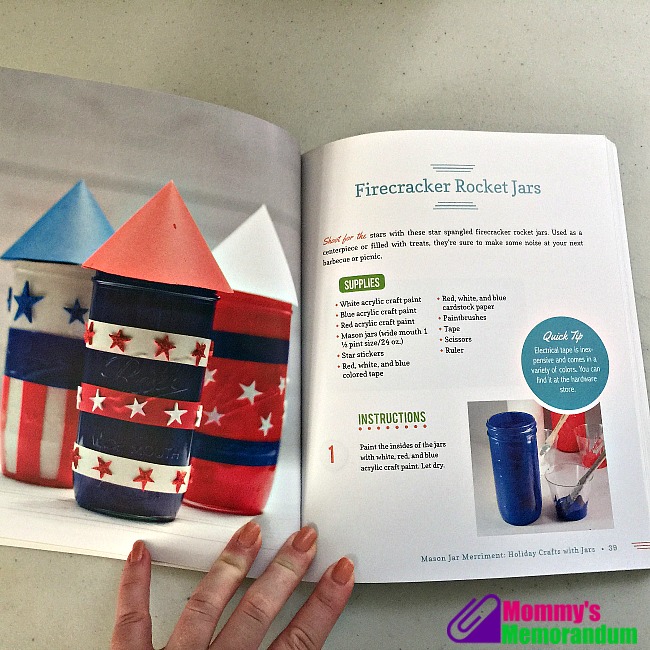 There is a wide assortment of craft projects in these pages. Each activity has clear and easy to follow directions, a list of materials, tips and plenty of color photos to help you see the directions.
One of my favorite ideas, that I'm excited to try is the Mini-Lego Fig Jars. They are adorable.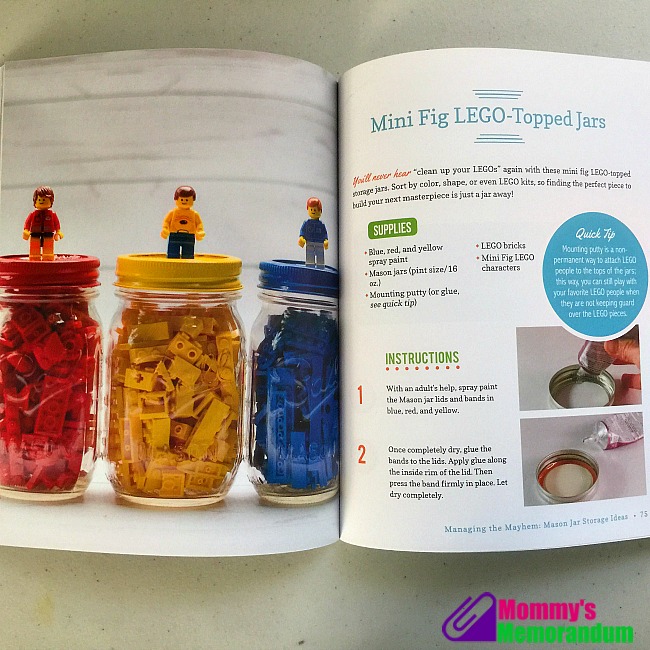 There's plenty of fun inside these pages and you'll love all the colored photos…this book is laid out very well and easy enough for my 9-year old to do the craft with the easy to follow instructions.
If you love crafts, and want in on the Mason Jar Craft trend, Mason Jar Crafts for Kids is a great book!