The older I get, the more my body creaks. I've been using Curamin for a while, and I love the benefits. It helps combat my lower back pain and carpal tunnel.
Curamin
is natural, so there are no tummy issues to contend with now or down the road. Made with curcumin, it modulates multiple inflammation pathways in the body. It is an antioxidant and is associated with
immune support
, protection from oxidative stress, and pain relief. Curcumin is found in the spice turmeric and has known to inhibit multiple inflammation pathways in the body.
BCM-95 has been clinically tested and has up to ten times the absorption and blood retention time of standard curcumin extracts providing maximum benefits. CuraMed is made with the world's most clinically studied, enhanced absorption curcumin (BCM-95/Curcugreen). It is up to 500x more powerful than turmeric!
Since I am sensitive to many medications, I appreciate that Curamin is natural. The recommended dosage is one to three capsules daily or as needed. I also love the Curamin has no sugar, soy, yeast, salt, wheat, corn, gluten, dairy, artificial flavoring, coloring, or preservatives.
It is a product I rely on and have introduced to my dad and grandmother.
Next time you have muscles rebelling in pain, reach for Curamin and find relief.
Don't just take my word for it. Try curamin and see for yourself.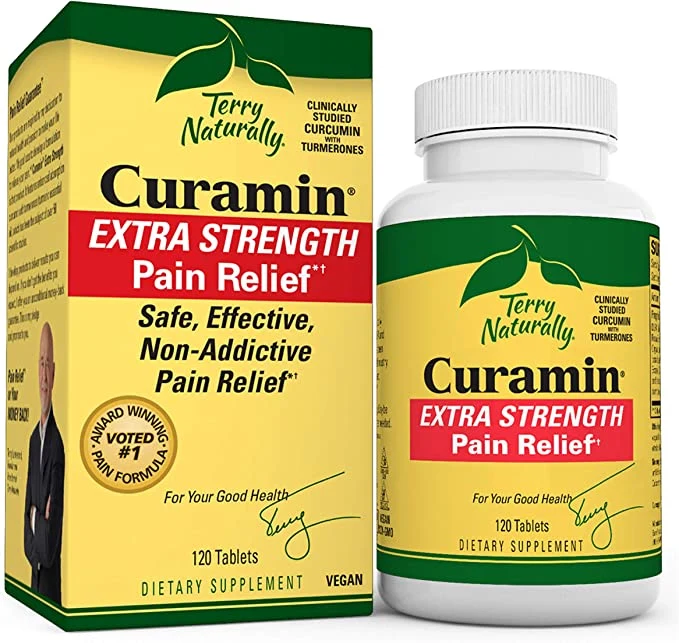 Here are some of the awards it's won:
Best of Supplements Awards Winner, 2012
Better Nutrition magazine, 5th consecutive year (2008-2012)
• Pain and Inflammation Category
Essential Supplement Award, 2012
Taste for Life magazine
• Pain Relief Category
Vity Awards Winner, 2011
Vitamin Retailer magazine, in 3 categories:
• Best Herbal Supplement
• Best New Herbal Supplement
• Best New Natural Remedy
Natural Choice Award Winner, 2011
Wholefoods magazine
Here are two great articles you might find helpful:
Inflammation & Pain
The Healing Power of Curcumin
Disclosure of Material Connection: I received one or more of the products or services mentioned above for free in the hope that I would mention it on my blog. Regardless, I only recommend products or services I use personally and believe will be good for my readers. I am disclosing this in accordance with the Federal Trade Commission's 16 CFR, Part 255: "Guides Concerning the Use of Endorsements and Testimonials in Advertising.".