Living rooms are not only one of the most used spaces in the home; they are also the most multi-functional. This lays out a challenge when it comes to decorating this kind of space because it is important that the style, theme, lighting, and furnishings used can work in various situations. There is no doubt, however that relaxation is the primary purpose of the living room, and that is why creating something of a dreamy oasis in the space makes great sense. There are some very simple additions that you can consider that will help you to achieve this, so let's take a look.
Seating Options
If you have the space to do so, then identifying a corner of the room away from the main hub is a great space to set up your oasis. Choosing an armchair or two-person seat with different upholstery from the rest of the room is a great place to start. This change in color and pattern sets the space apart from the rest and will form the foundation for your oasis. To connect the two spaces in the room, you can use throw cushions and a soft blanket that incorporates the style and color scheme of the rest of the living room.
Introducing Nature
Natural materials don't just look nice in the home; they also have a calming impact on the mind. In order to help you in creating that oasis which you seek in the living room, the introduction of plants, twigs, and stones can be a great option. You could opt to get store-bought items, which have been cleaned and prepared decoratively, or you could simply head out and find your own items.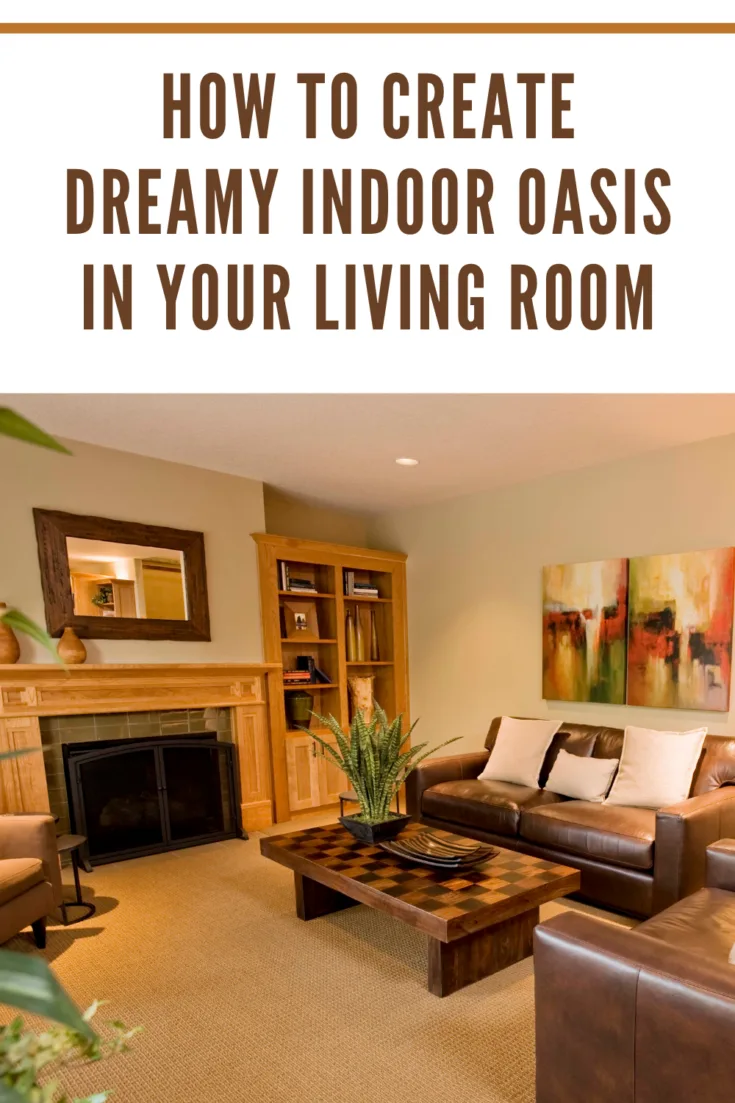 Color Choices
Bold colors have no place in your oasis, and neither do dark, moody colors. The best option for you here is to focus on the pastel color palette. Eggshell blues, soft creams, and faded yellows are the perfect tones for this space, as they have a relaxing and calming feel to them.
Declutter
Each piece that you add to this space should be purposeful and well thought out, and it is key that you avoid cluttering in this area. You can take steps to avoid this with well-placed storage solutions such as baskets made from natural wicker, which help add style and stowaway space. A cluttered room only creates a cluttered mind, which is, of course, what we are looking to avoid in your oasis.
Creative Lighting
Getting the right lighting isn't easy here, as you don't want it too bright or too dark. Use creative solutions like fairy lights, these unique lights, or lamps that can be dimmed to create the right level of illumination for space. The balance you are looking for is lighting that is bright enough to read a book yet dim enough to make you feel thoroughly relaxed.
Creating this oasis in your living room will provide you with the perfect place to unwind after a busy day.
---
Resources: