Choosing a Nursing Home can be a challenging time. It's important to know what to consider to give you peace of mind and make the transition simpler.
The aging process is something that we can't interrupt or delay in any way. Time moves on and our bodies feel the consequences, and when people start to enter the latter years of their lives, it's only natural that they tend to need a little more care and attention each day.
This is where nursing homes and assisted living communities come into play. These locations can be invaluable when it comes to giving older people a better standard of life, truly allowing them to live as comfortably as possible for their senior years.
The best living communities offer round-the-clock care, comfortable and cozy living environments, lots of interesting activities for residents to try out each day, plenty of social interaction for positive mental health, and much more.
Still, even with all those benefits, many people can still hesitate or feel worried about moving mom into assisted living or introducing dad to a home says Caring Places. Here are some key things for you to consider when the time comes to help you make a choice that everyone can feel happy about.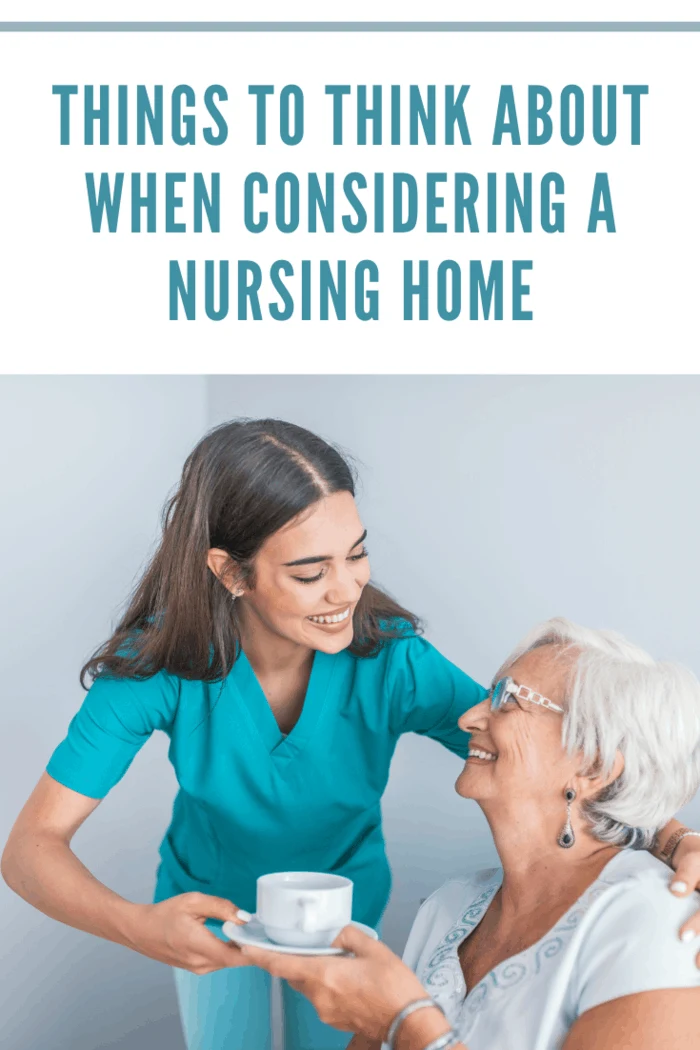 Get Everyone on the Same Page
Before you actually start looking for assisted living locations and visiting them in person to find the right one, it's wise to take some time and sit the family down for a discussion on the matter explains Caring.com. In many cases, this will simply happen organically, and many older people openly share their desires to move into a home. Still, sometimes, certain family members can experience stress or nerves about the idea.
This is why it's wise to have a family talk about the matter, ensuring everyone is on the same page before proceeding. This will allow you all to get in the right frame of mind and make decisions that work for everyone, as it's important to note that this decision can have a lot of effects throughout the family, not just affecting the elderly individual themselves but also their children, grandchildren, etc.
Take Care of Your Mental Health
According to Psychology Today, It's not uncommon for people to feel stressed, scared, anxious, and even guilty about moving a loved one to a home, especially in circumstances where the elderly relative in question may have developed issues like dementia and be unable to decide for themselves. You might feel a lot of pressure on your shoulders, and it's important not to let those stresses and worries control your life.
You can respond to the stresses of the situation in many ways. For starters, you can look at it in a more positive light, understanding that you're making the right call for the well-being of your loved one and knowing that the staff and carers of a home will be able to offer the care they need. You may even seek therapy, speak with other members of the family, and find comfort in any means necessary to look after your mental state and ease the transition.
Be Ready for a Big Search
Finding the right nursing home can take some time, so you need to be ready to put in the time and effort required for the search. There are a huge number of homes and communities across the US, and the right one for your loved one might not be right around the corner (CDC). You may have to spend hours researching your options online before finding the perfect place.
Again, following on from the points above, don't let this search bring unnecessary stress into your life. Take it gradually, relying on the help of friends and family, if needed, to ease some of the burdens, and making use of the many resources available on the internet like blogs, videos, reviews, and guides that can help you narrow down your search and identify the homes that are just right for your loved one.
Always Visit in Person
You'll probably start your search for the ideal nursing home online, but when it comes actually choosing a nursing home, you need to take the search into the real world, actually visiting locations and scouting them out yourself. This is a really important part of the process, and many experts recommend visiting homes and communities in person to get a real feel for what they have to offer.
Online, on their own websites and social media accounts, it's easy for homes to only show off their better sides and shares the best photos and impressions of what they have to offer. In person, you'll be able to see if the facility truly lives up to expectations, and you can also look out for any significant warning signs or red flags (US News).
Final Word about Choosing a Nursing Home
Choosing a nursing home can be a challenge in more ways than one, but it's often the right thing to do to give a beloved relative the care they need to have the best possible experiences in later life.